Easy Red Wine Sangria Recipes
Love sangria, but hate the hassle? These easy red wine sangrias will make partying it up easier than ever.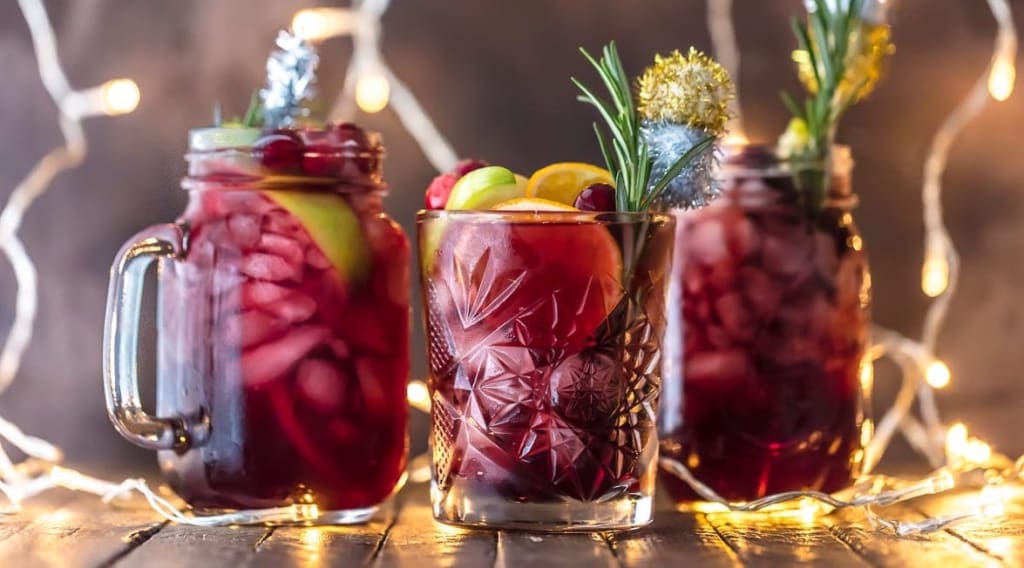 Red wine sangria is one of the most popular drinks for a girls night in, a brunch get-together, or even as an accompaniment to a nice bowl of seafood paella. When done right, red wine sangria is savory, sweet, and can help even the tensest person unwind.
Obviously, there's a big demand for good sangria — but the truth is that the traditional way of making sangria takes time, a lot of ingredients, and yes, even a little skill.
Thankfully, there are easy red wine sangria recipes floating around the net that can offer shortcuts to a traditional flavor as well as super-easy recipes that offer a new twist on classic sangria.
We did the hunting for you, and found incredible recipes to get your red sangria fun going effortlessly. Here are some of the best recipes you need to try if you're not looking to spend hours on sangria-making at home.
Bobby Flay's Red Wine Sangria Recipe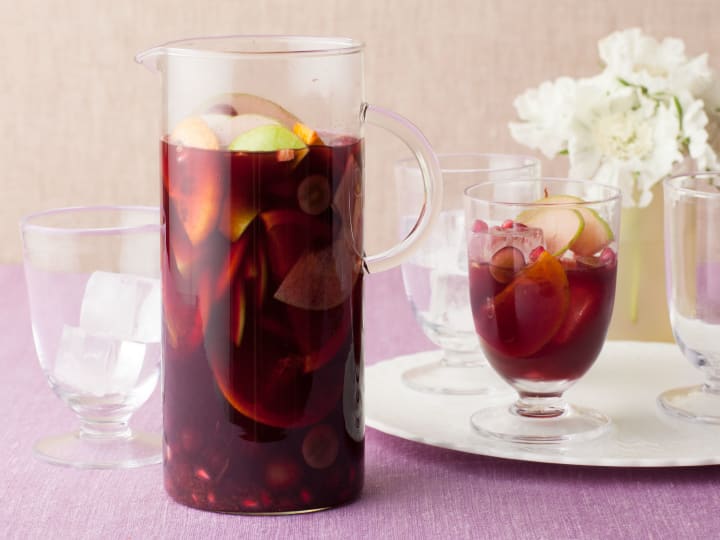 I personally have a love-hate relationship with Bobby Flay. I hate hamburgers, but I love his Red Wine Sangria Recipe. It's one of the best easy red wine sangria recipes that actually tastes pretty authentic, and it also happens to be one of the strongest ones on here.
Flavor-wise, it's a ninja. You won't realize how strong this sangria is when you taste it, and that can make it a smash hit at parties. That being said, it also pairs beautifully with gastropub food, Spanish cuisine, and avocado toast.
Chef Savvy's Red Wine Sangria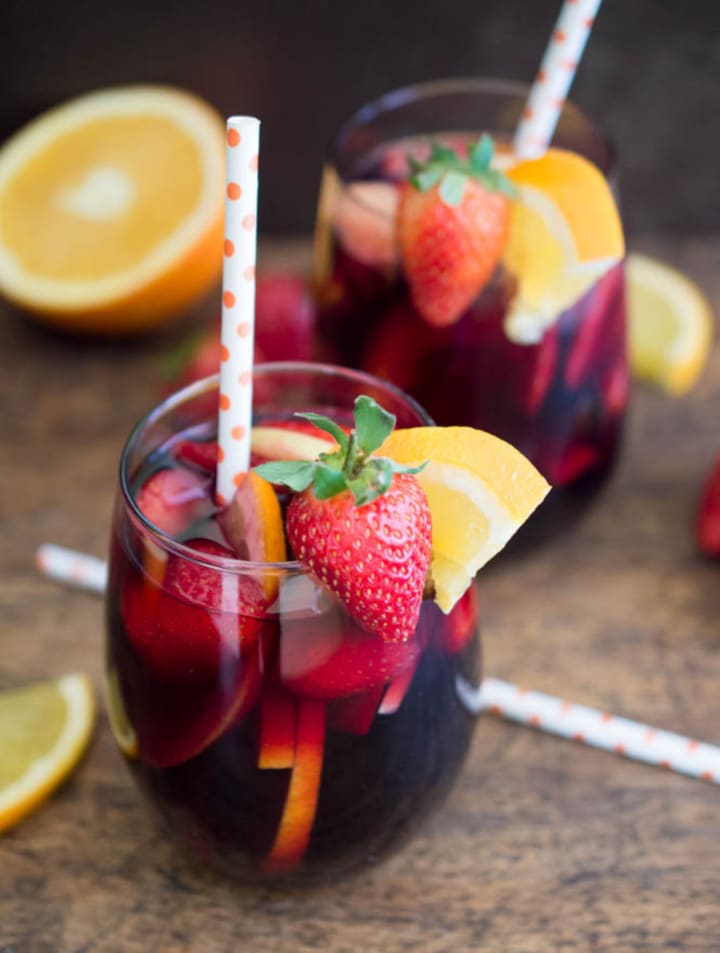 Bobby Flay's recipe requires at least 24 hours of "sit and chill" time before the red wine sangria is ready to drink. For bartenders in a pinch, this simply will not work out. Chef Savvy's Red Wine Sangria recipe allows you to get a very similar flavor in only 15 minutes of time.
In terms of easy red wine sangria recipes, you can't get a much better flavor — but we strongly suggest adding a little bit of orange juice for a more citrusy zest with this one!
4-Ingredient Sangria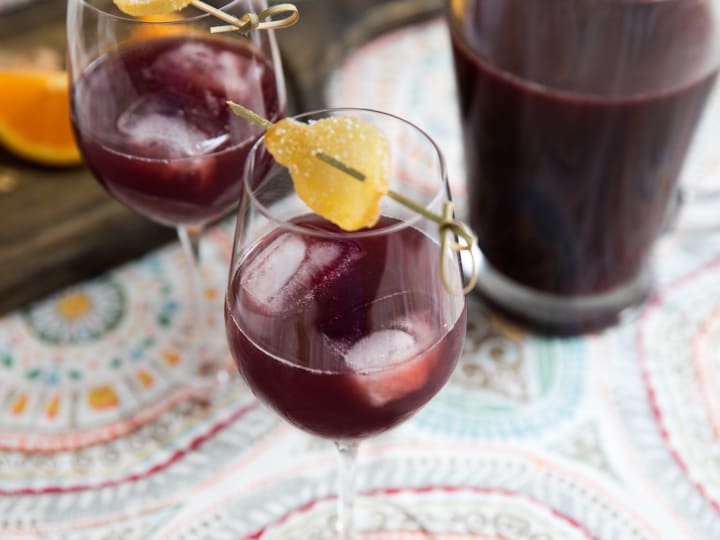 Many of the most flavorful yet easy red wine sangria recipes will require you to have a mini-bartending counter available to you — or so it'll seem. If you're not down for going on a mini shopping spree at Whole Foods for triple sec, brandy, or pomegranate juice, then you might want to stick to a 3- or 4-ingredient recipe.
This 4-Ingredient Sangria is one of the top easy red wine sangria recipes for people who are both inexperienced with bartending and on a budget. It's refreshing, fruity, and generally party-friendly in more ways than one. We can't complain.
Fizzy Red Wine Sangria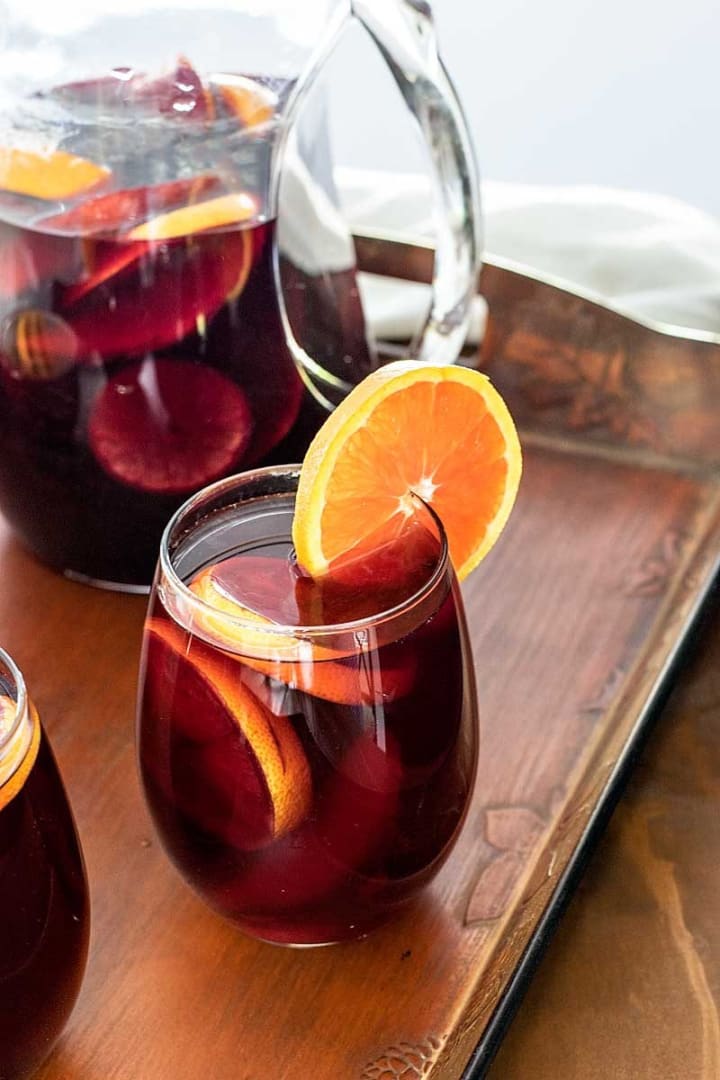 Easy red wine sangria recipes that also involve some fizz? For real? Yes — it's possible, very much so. One of the better recipes for Fizzy Red Wine Sangria came from Publix, believe it or not, and it's actually really tasty.
Expect a little bit of bubbles to tease your mouth, while the strong sangria flavors satisfy you. This particular red wine sangria recipe is very sweet compared to others, so if you have a sweet tooth, this is your best bet.
3-Ingredient Red Sangria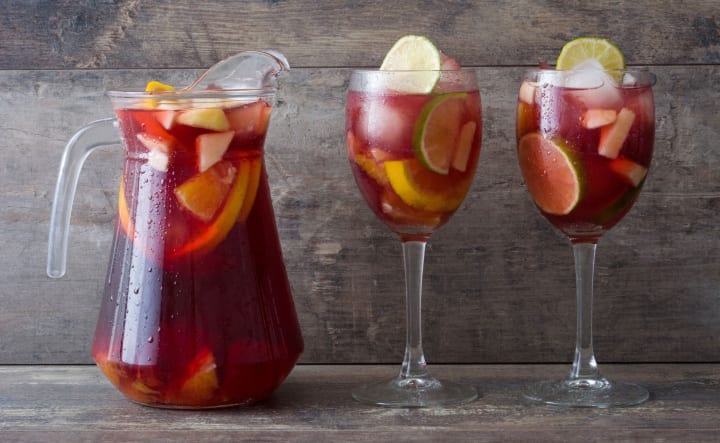 Technically, this isn't really a sangria recipe as much as it is a wine spritzer. However, it's considered to be "sangria" because of the chopped fruits. So, we're including this among easy red wine sangria recipes because of that principle.
This 3-Ingredient Red Wine Sangria is very refreshing, and as far as sangrias go, it's diet-friendly, too. Overall, it's a good go-to recipe if you are low on budget and just want a little fruit flavor in it.
Very Berry Red Wine Sangria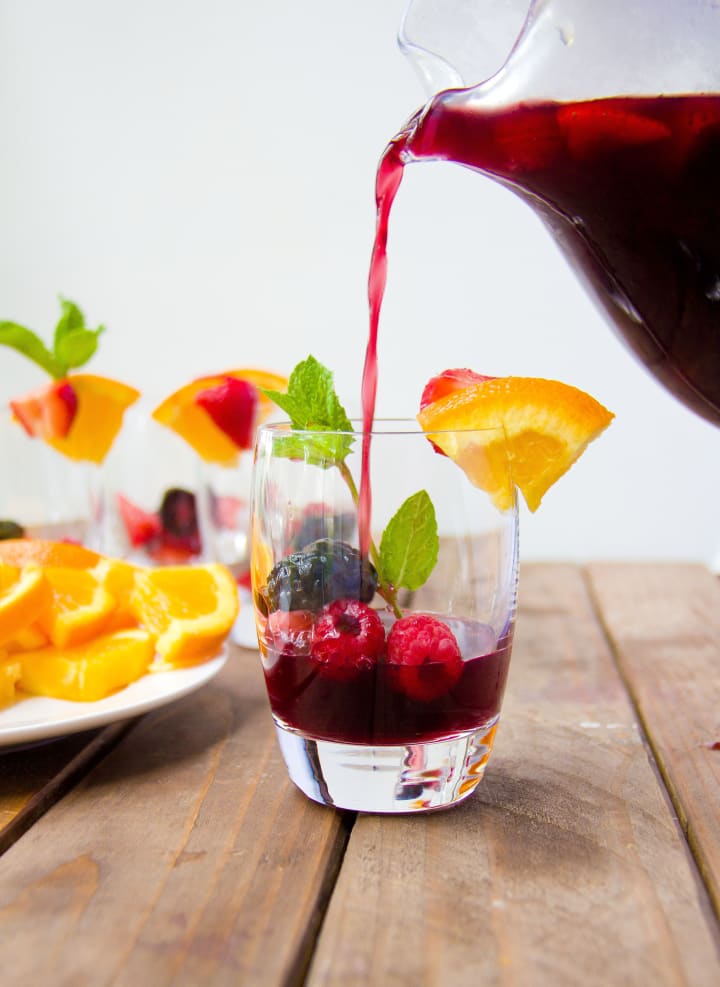 This toes the line for easy red wine sangria recipes, primarily because it can be hard to find the ingredients in the winter season. However, this is definitely easy to make, since it just involves dumping all the ingredients in a pitcher and waiting.
As the name suggests, Very Berry Red Wine Sangria has a serious kick of berry flavor — and you can actually ramp it up a bit more by adding a little blueberry or strawberry juice to it, too. For fans of berries, you can't get an easier, tastier recipe...unless you're looking for a rose sangria recipe.
Large Batch Red Wine Sangria
It wouldn't be a good sangria article without involving at least one large batch recipe for party hosts on the prowl for easy red wine sangria recipes.
This Large Batch Sangria Recipe makes sure that you save time (and tears) when it comes to drinks with a "set and forget" setup. It also tastes phenomenal and will make you look like the host with the most. What's not to love?
About the Creator
Wannabe bartender and whiskey connoisseur. Enjoys exploring new food pairings for any type of drink. Sometimes I travel to different countries with my friends... :)
Reader insights
Be the first to share your insights about this piece.
Add your insights