Easy to Make Sangria Recipes
Love sangria, but hate bartending? Have no fear. These easy to make sangria recipes can be mixed in a pinch — no experience necessary.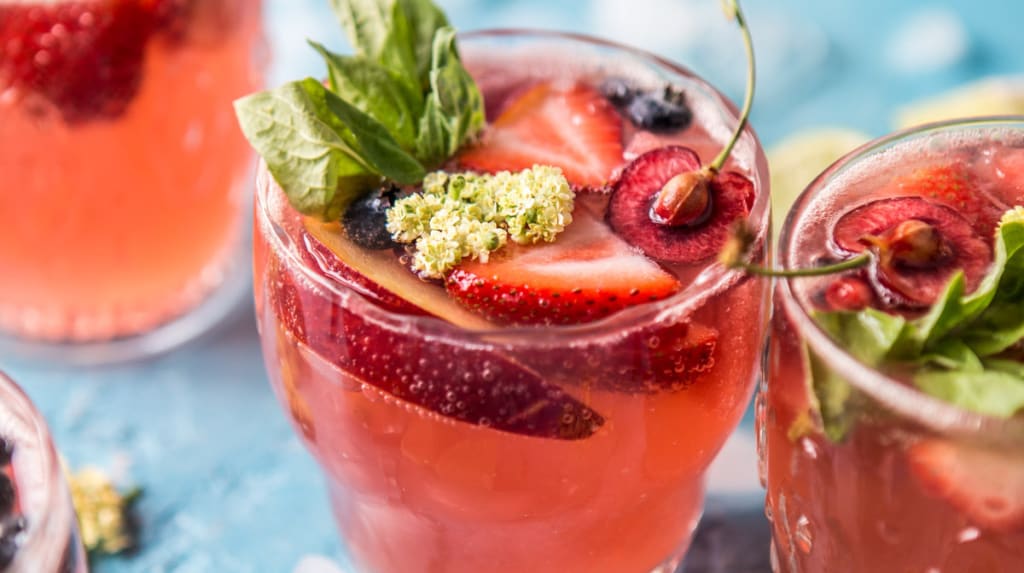 Sangria has become one of the most popular cocktails in America, and it's a drink that's being sold by the pitcher in restaurants from coast to coast. It's a cocktail that goes well with just about every single meal out there and is available in both red and white versions.
Fruity, sweet, and pointedly capable of getting you totally wasted, sangria is one of those cocktails that you simply can't hate. Traditionally, making sangria can be pretty tricky and time-consuming. Thankfully, these easy to make sangria recipes are often doable in a matter of minutes — or less.
Poor Man's Sangria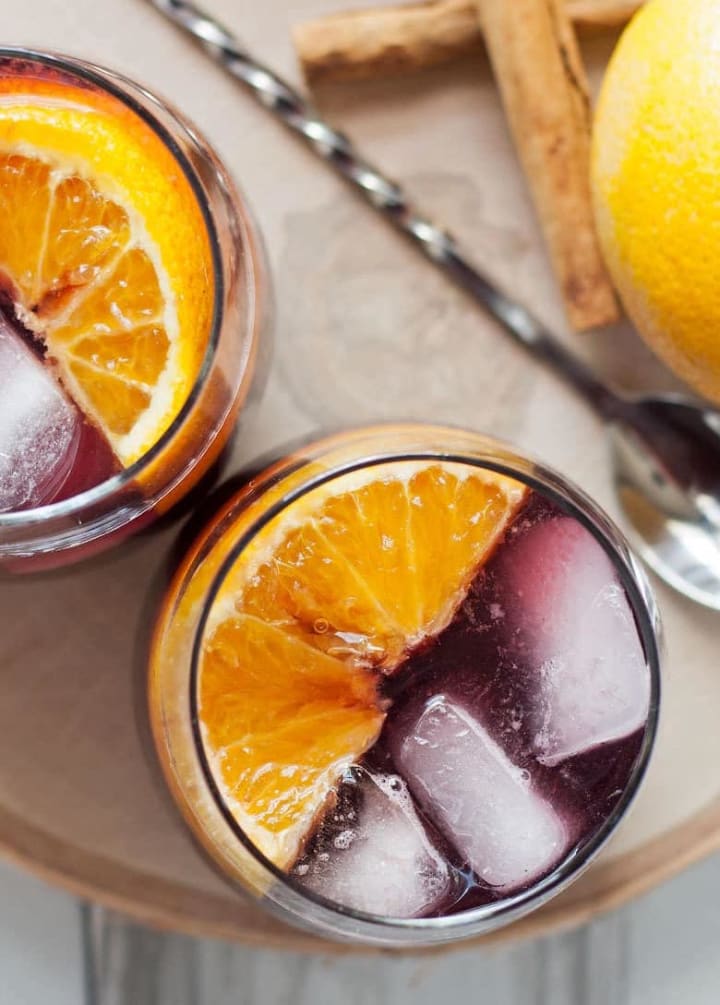 This is a recipe I learned when I lived in Newark, and it's one that is decidedly ratchet. Most of the time, my friends and I would make Poor Man's Sangria if we found that the wine we just bought was skunked and vinegary.
No link is necessary for this sangria recipe, primarily because it's a two-ingredient mixture of equal parts red wine and cheap orange soda. Some prefer more orange soda, primarily because it can help mask the taste of rotten wine.
Either way, this is one of the few easy to make sangria recipes on this list that's more about not wasting booze than it is about making an impressive cocktail. Enjoy, and try not to turn into Frank Sinatra.
Easy Make-Ahead Sangria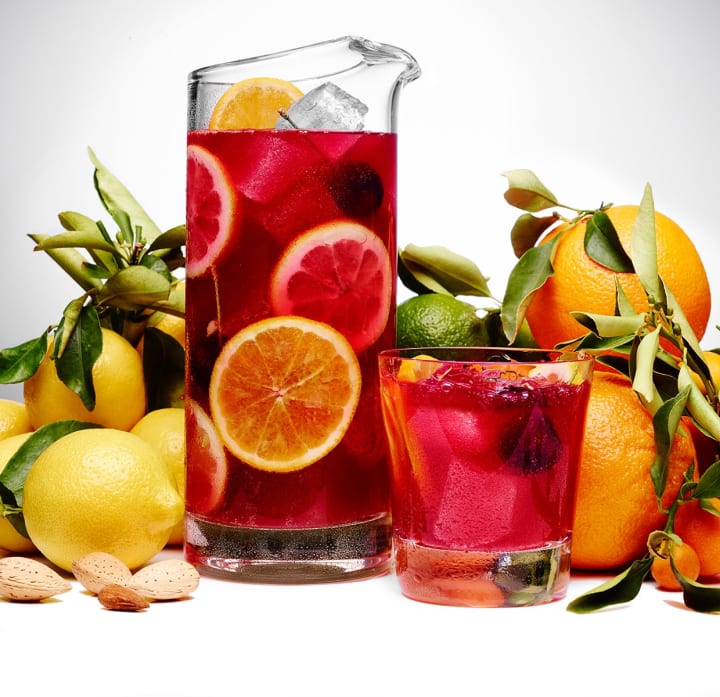 Okay, now let's get to sangria that's actually drinkable. This is one of the most delicious easy to make sangria recipes that uses time to help settle flavors, let the fruit absorb alcohol, and brings out the stronger liquor elements in a beautiful way.
You will need two hours to make the flavors fully show themselves, but it's definitely worth the wait. If you want to make a pitcher of sangria for your next party, check out this Easy Make-Ahead Sangria recipe online.
Three Ingredient Sangria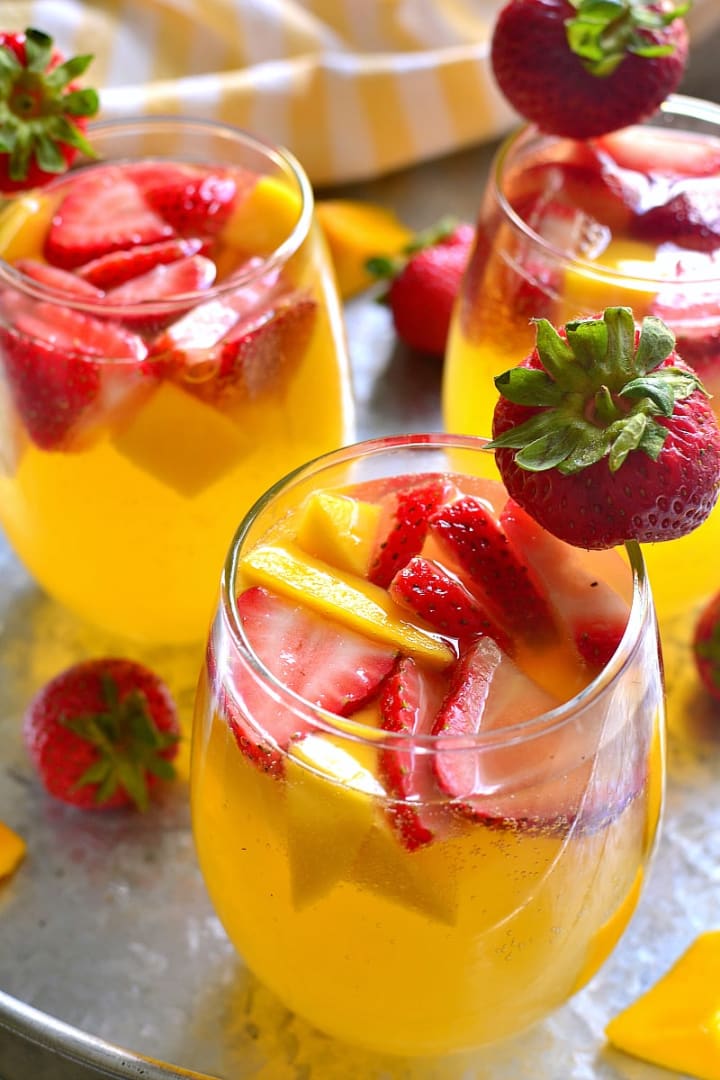 Sometimes, having a great sangria recipe is not about trying to adhere to tradition. Traditional sangria recipes have a ton of ingredients, and as a result, can be hard to prep for. If you want to have great flavor in your sangria without having to go on a full Whole Foods shopping spree, then you might want to try a simpler, less traditional recipe.
This recipe for Three Ingredient Sangria offers a little fizz, a lot of fruity flavors, and of course, enough wine to get you feeling giddy. It tastes awesome when served chilled, and works wonderfully as a summer drink choice.
Sangria Sparkler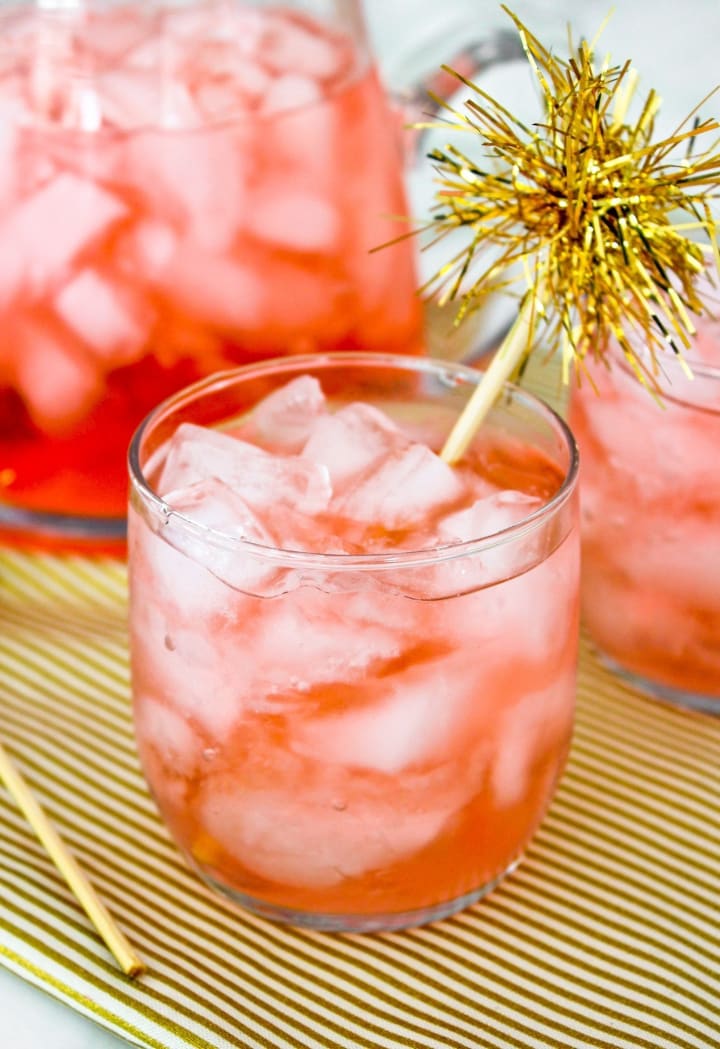 Many of the easy to make sangria recipes you'll read about just involve wine with some simple soda. This is all well and good, but the fact is that traditional sangria has a lot more liquor — and will get you a lot more tipsy as a result.
This recipe for Sangria Sparkler kicks things up a notch thanks to multiple shots of liquor. Best of all, this recipe works well with both red and white wine. So, you can switch things up fairly easily.
Stars N' Stripes Sangria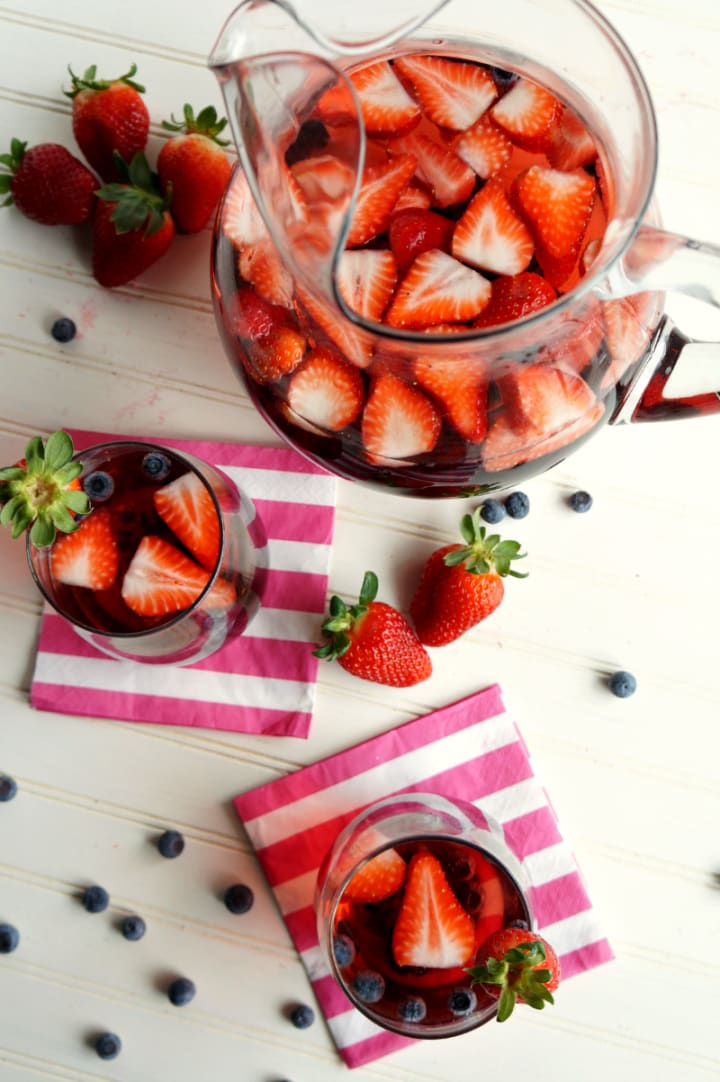 Easy to make sangria recipes come in every flavor — red, white, and blue! Yes, this sangria has a fun blue twist to it that adds a little more sweetness and a lot more style. The sangria looks purple when it's done. Either way, it tastes delicious.
This awesome Stars N' Stripes Sangria recipe is designed to bring out a patriotic flair in your cocktail mixing thanks to blueberries, strawberries, and Sprite.
Moscato Sangria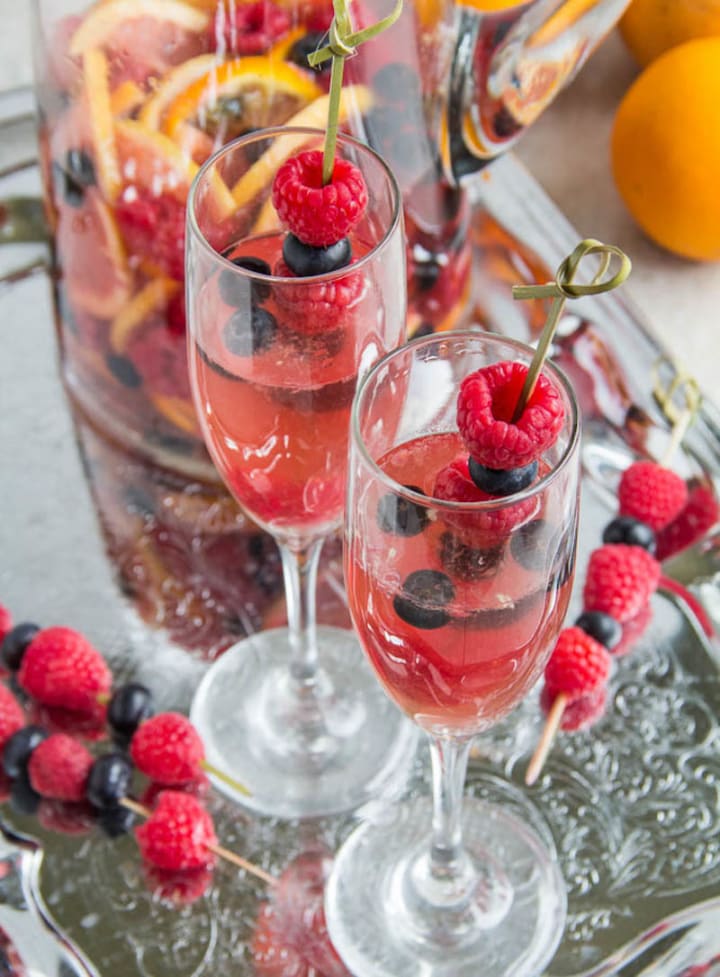 Moscato is a wine varietal that has become famous for its sweetness and its delicate flavor. That makes it a great pick for homemade sangria alone, but this sangria isn't like most other easy to make sangria recipes out there.
Much like the with other more traditional sangria recipes, this recipe for Moscato Sangria uses triple sec to kick potency up a notch. If you're looking to get blitzed, this is a good way to make it happen.
Party Sangria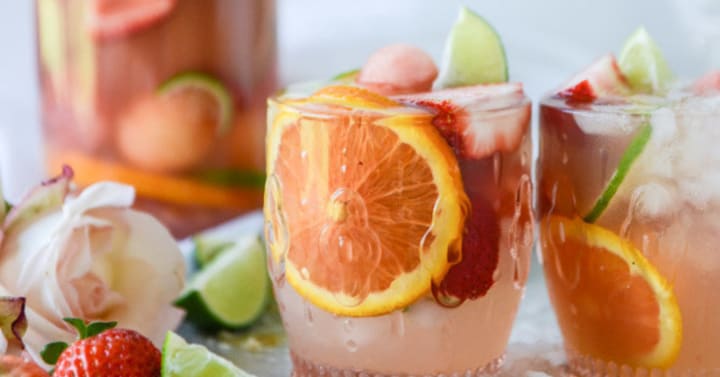 Everyone who is a host to local parties needs to know at least one or two good party sangria recipes. Large, make-ahead batches are usually easy to make, but the truth is that there's only so many pitchers of booze you can fit in your fridge.
This recipe for Party Sangria is one of the best rated easy to make sangria recipes on The Spruce. Considering how refreshing, simple, and tasty it is, we totally understand why it's a party favorite.
how to
About the author
Ossiana Tepfenhart is a writer based out of New Jersey. This is her work account. She loves gifts and tips, so if you like something, tip her!
Reader insights
Be the first to share your insights about this piece.
Add your insights