Cool Ways To Serve Whiskey
The following cool ways to serve whiskey are impressive, fun, and make it easy to unleash your inner bartender.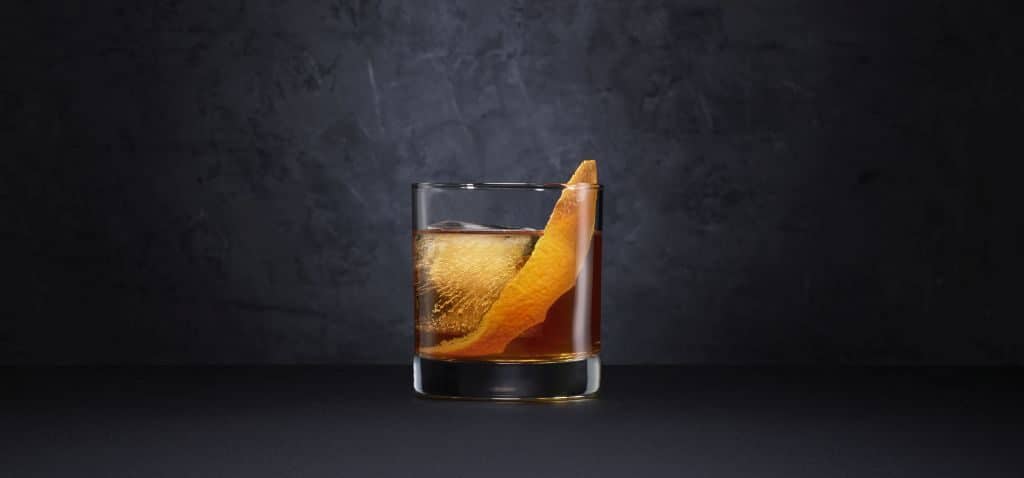 Whiskey is one of those drinks that most people either love or hate, depending on how it's served. One of the biggest issues that whiskey seems to have, at least in terms of reputation, is the misconception that there aren't many cool ways to serve whiskey.
This just isn't true!
There are plenty of fun and cool ways to serve whiskey. However, most people don't really know about them. Here are our picks for the most entertaining ways to serve up this popular liquor.
Rather than add ice to your glass, add whiskey rocks instead.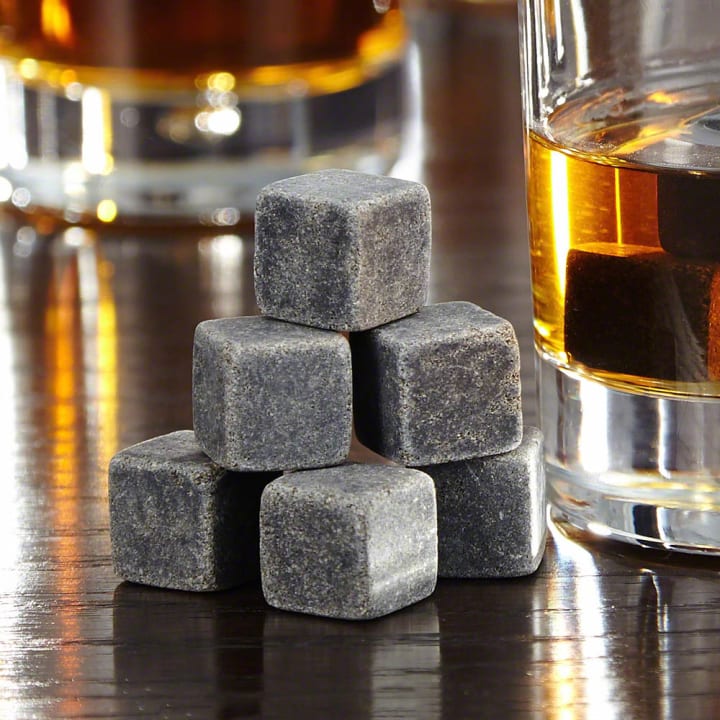 Ice dilutes whiskey, but keeps it cool. For ages, this used to be a problem that constantly confounded bartenders. However, technology has advanced, and now we have new, stylish ways to get our drink on.
One of the new and cool ways to serve whiskey you might have already heard about is using whiskey rocks in place of ice cubes. Whiskey rocks are real rocks that you simply pop into the freezer and use to chill liquors like whiskey, vodka, or rum.
Why It's Cool: They look awesome, they look decadent, and they make you look like you belong on the set of The Wolf of Wall Street when you actually start sipping. Oh, and they don't dilute your whiskey, either.
Pair whiskey with chocolate for a mind-blowingly good dessert.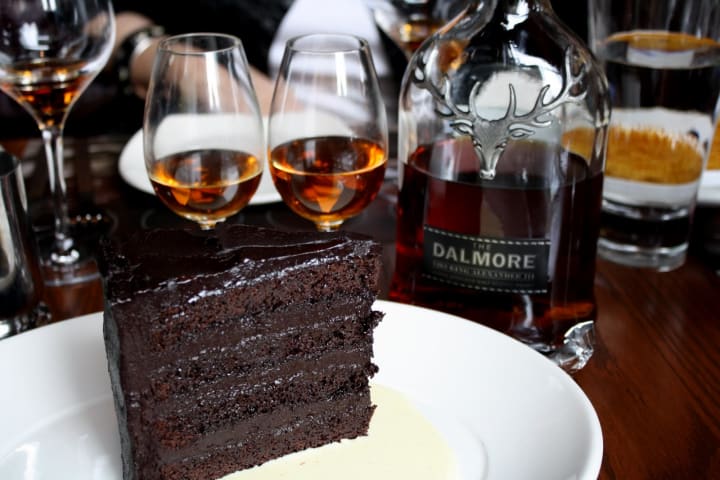 For the longest time, people assumed that all the cool ways to serve whiskey involved pouring shots of it while at the club. This clearly wasn't as cool as we thought it was back in the day.
Thankfully, trends have begun to (finally) change, and people have started to realize that drinking whiskey is something that should be savored rather than done as a precursor to drunkenly dancing with random strangers.
One of the new cool ways to serve whiskey is to pair it with chocolate — and it tastes incredible. The sweetness of the chocolate helps neutralize the burn of the whiskey, and ends up making a really warm, melt-in-your mouth texture that simply can't be missed.
Our suggestions is to try whiskey with a variety of different chocolates, especially white chocolate. If you're not a fan of chocolate, giving it a go with Creme brulee is a great choice, too.
Why It's Cool: It makes dessert a great excuse to get buzzed, and it tastes amazing. Oh, it also makes you look like a food genius to friends who haven't picked up on this trend yet.
Serve whiskey cocktails.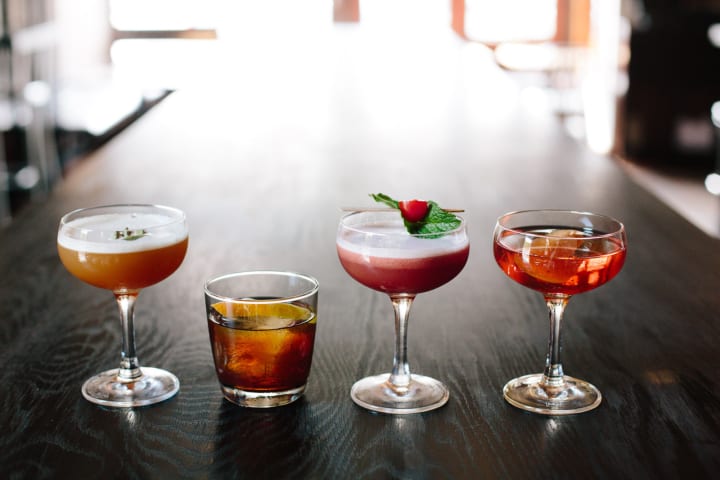 Cocktails are perennially cool, and that's why whiskey cocktails remain as popular as they are.
There's a reason why so many cool ways to serve whiskey involve whiskey in a cocktail. Cocktails are delicious, they look incredible, and also make whiskey drinkable for those who have very sensitive palates.
It's not too hard to find a cocktail that'll make you satisfied. You can actually look at a list of the best whiskey cocktail recipes and probably find at least one drink you'd adore.
Why It's Cool: A good whiskey cocktail can convert wine fans to the liquor side, and that makes party planning way easier on everyone involved.
Have a whiskey tasting with information about each distillery you're providing.

Wine tastings are so 2004. Now that it's 2017, people want to hold tastings for beer, wine, and liquors. Distillery tours are now a regular occurrence, with many craft distillers hosting their own whiskey and bourbon tastings.
You can do the same thing — and even impress guests by having display cards that tell about the history of the whiskey distiller they're drinking. A flight of four different whiskeys is more than enough for most guests.
In fact, many trendsetters in the liquor industries are using this and other cool ways to serve whiskey as a way to get more people interested in liquor as a whole.
Give your guests a chance to compare notes, pick their favorite whiskeys, and learn about the distiller, and you'll quickly gain a rep for the coolest liquor parties out there.
Why It's Cool: It's educational, entertaining, and gives you an appreciation for all the history involving in whiskey distillation.
Serve it in cool whiskey glasses.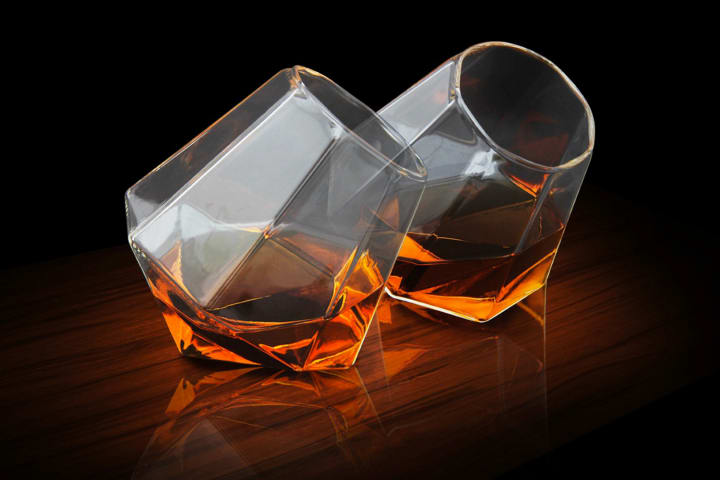 Sometimes, getting the "cool factor" isn't about showing how classy your taste in whiskey is. Sometimes, showing your cool side is about aesthetics. This means that many of the really cool ways to serve whiskey can boil down to really cool whiskey glasses — or other similar gear.
Getting this serving style down pat allows you to drink whiskey straight and neat without seeming lame about it. Better still, this allows you to put your own personal spin on your bar style.
So, to a point, it's about getting whiskey glasses that reflect your own personal style. If you want to show your inner geek by getting whiskey glasses with a Star Trek theme, you can. If you want to show your artistic side, getting some MoMA-inspired glassware can do the trick.
Why It's Cool: It looks cool, and you get to choose how you define your personal whiskey drinking aesthetic.
Do shots of whiskey in ice shooters.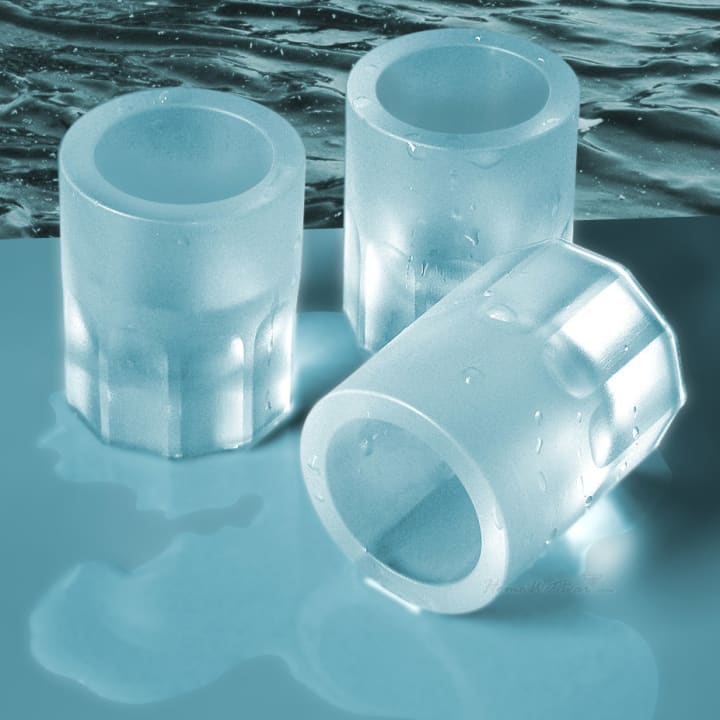 This is one of the few cool ways to serve whiskey that's literally cool. For this, you'll need an ice cube tray that makes ice shooters. All you have to do in order to enjoy this cool way to serve whiskey is pour a shot of whiskey into an ice shooter, then do a shot.
It really can't get much simpler than this whiskey serving style.
Why It's Cool: Ice shooters look awesome and also reduce the amount of dishwashing you have to do. They also keep your whiskey cold, and are perfect for parties.
Serve whiskey by using it as a food ingredient.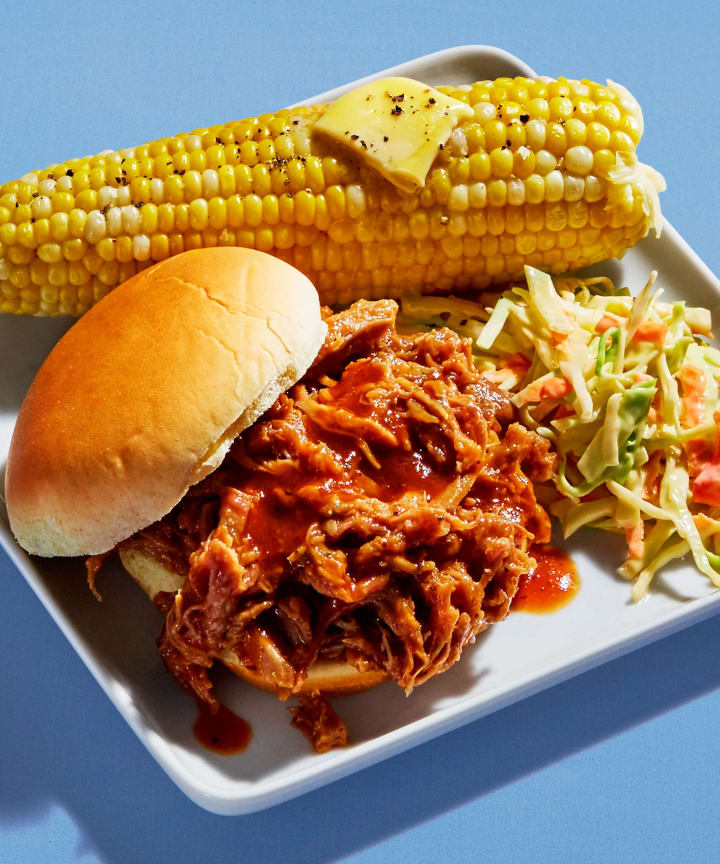 Cooking with whiskey is a new trend, and it's a great one to enjoy. A good chef can add whiskey into desserts, barbecue recipes, and even salad dressings with great success. There are even a bunch of sites with recipes on the net devoted to the trend.
If you're a fan of whiskey's flavor, and if you love to unleash your inner Emeril Lagasse, then you definitely need to consider this one of the new, cool ways to serve whiskey at your next party.
Why It's Cool: Whiskey's alcohol ends up getting evaporated away by heat used in cooking, making this one of the only ways to get people who don't drink to enjoy whiskey. It also can make recipes taste incredible.
Serve whiskey in alcoholic cupcakes.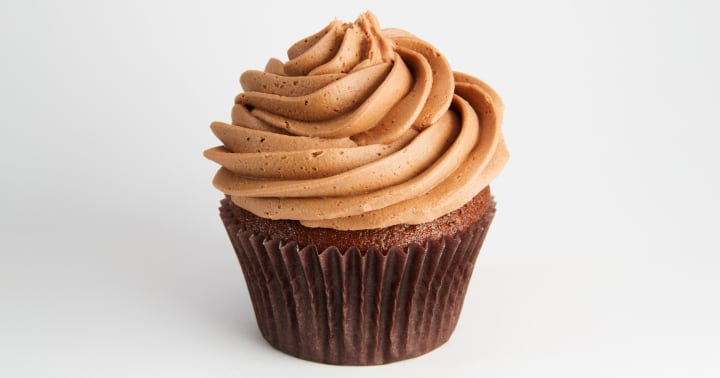 You don't have to drink whiskey to get buzzed off of whiskey. Alcoholic cupcakes do exist, and you can make them on your own. Just like with regular cupcakes, alcoholic cupcakes taste sweet, are easy to eat, and are ideal for party environments.
Alcoholic cupcake recipes can be found online fairly easily, but if you're no Martha Stewart, you can definitely make do by ordering them from a local bakery.
One of New York City's hottest bakeries made its start with alcoholic cupcakes. Needless to say, this is one of the newest and most age-appropriately cool ways to serve whiskey that's been taking major cities by storm.
Why It's Cool: It's literally an alcoholic cupcake, and it has the ability to get you drunk on whiskey. How can this not be awesome?
Serve your whiskey smoked.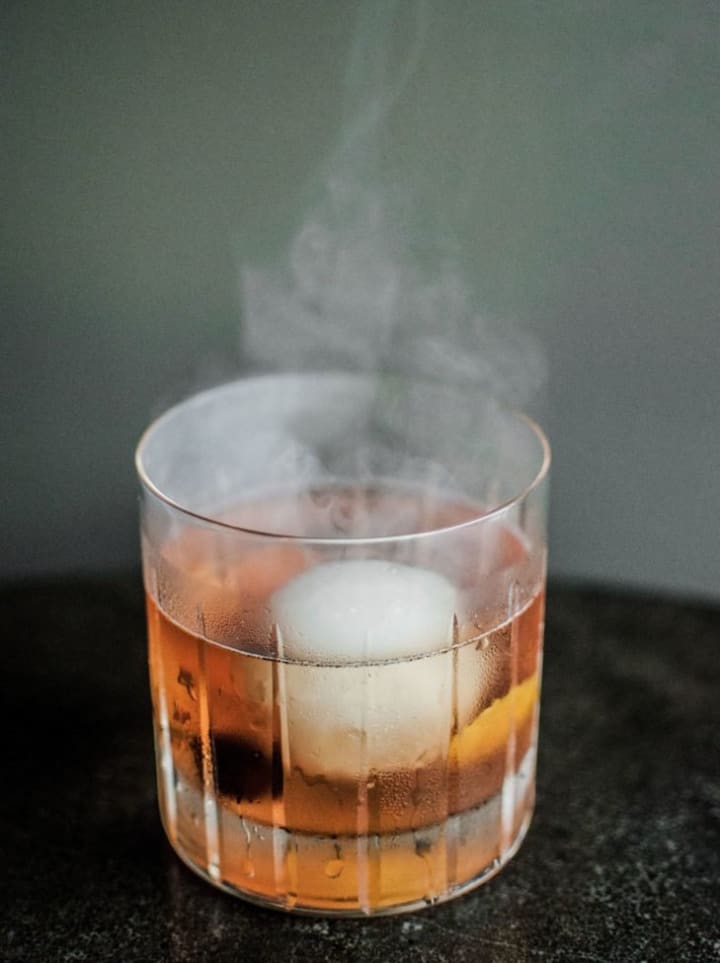 If you have been heading to posh bars in major cities, you might already have noticed that there's new equipment being bought up by gastropubs and artisan whiskey bars across the nation. This equipment is a cocktail smoker, and as the name suggests, it works to infuse smoke into drinks.
This new serving method is one of the cool ways to serve whiskey that imparts a special flavor to your drink. If you love the smoky flavor in barbecue, it's possible to get that same aroma in your next cocktail with the right equipment.
Right now, there are tutorials that show you how to smoke your own cocktail at home. Thankfully, they don't involve the $400 piece of bar equipment professionals have.
Why It's Cool: You get to see clouds of smoke surround a drink, and taste a little bonfire in every sip of whiskey.