Whiskey: A Guide and History
Whiskey, one of the oldest drinks in the world is as popular as ever, on the rocks or in mixed drinks. Here's why.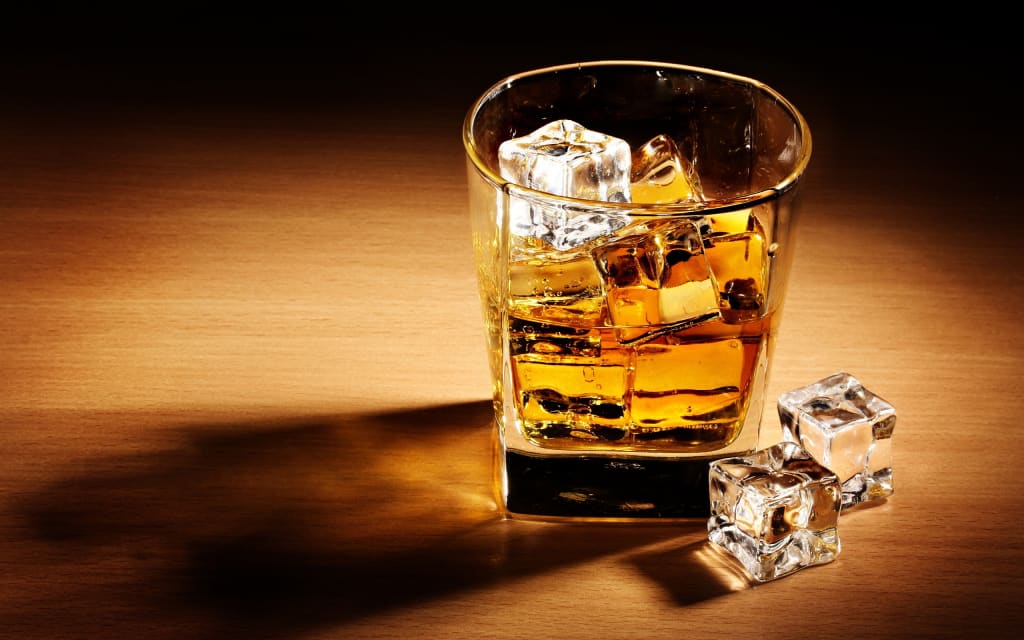 Long before the Bloody Mary, the Screwdriver, the Martini, the Margarita, and the Daiquiri appeared on the scene, alcohol lovers were drinking Mint Juleps, Sazeracs, Old Fashioneds, and Manhattans—all of which shared one common ingredient: whiskey. Even today, when so many new cocktails are based on vodka, rum, or tequila, such classics as the Whiskey Sour are shaken and poured from coast to coast. Whiskey remains a constant favorite.
The History
The history of whiskey in America is a long one. In the early 1700s, the immigrants from Scotland and Ireland who had settled in parts of Pennsylvania and Maryland cultivated grain—primarily rye and barley. Surplus stocks, which are hard to store, were transformed into grain whiskey, which also had the advantage of being easy to carry to market. At the end of the 18th century, when the government asserted its right to tax whiskey, many home distillers moved farther inland, to Kentucky and Indiana, where they began to make a whiskey from corn that came to be known as bourbon. One of the first bourbon distillers was the Jim Beam company, founded in 1795 and still going strong after more than 200 years.
In the 1930s and 1940s, straight whiskeys, such as those made from rye, gave way to blended American whiskeys, which are softer and smoother. These whiskeys, which may be made from a combination of rye, barley, wheat, and corn, include such brands as Seagram's Seven Crown, Schenley, and Four Roses. Although many old-timers still refer to almost any non-bourbon whiskey as rye whiskey, there are few authentic straight rye whiskeys on the market.
Variety of Whiskey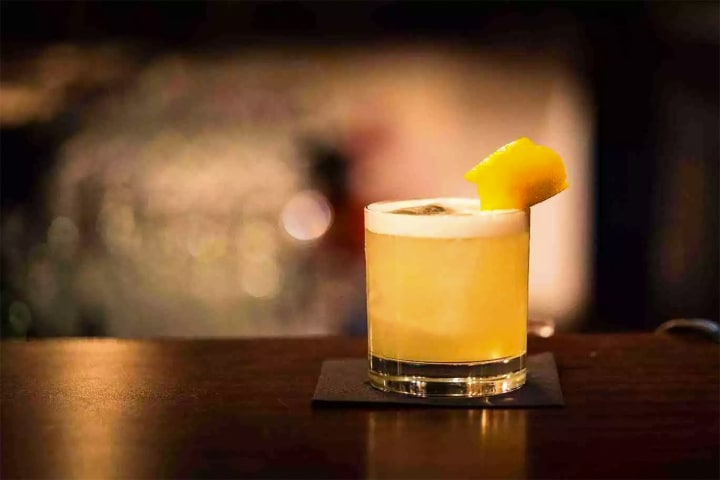 Bourbon, which takes its name from Bourbon County, Kentucky, must be made from at least 51 percent corn and aged in new, charred oak barrels for at least two years. In practice, most bourbons are aged four years. The distinctive taste of bourbon—rich, slightly sweet, with nuances of vanilla and caramel—has made it popular in many foreign countries as a quintessential American spirit. The best-selling Jim Beam, the rich, aromatic Wild Turkey, and the smooth, polished Maker's Mark are well knows bourbon brands, as are Old Forester and Ancient Age. Southern Comfort, sometimes associated with bourbon, is actually a smooth whiskey-based, peach-flavored liqueur.
Tennessee whiskey is made like Kentucky's bourbon, but is slowly filtered through charcoal before being aged in oak barrels. Jack Daniel's is the best-known label; George Dickel and Gentleman Jack are also widely available. Canadian whisky (spelled, like Scotch whisky, without the "e") may be made from a blend of grains, and must be aged at least three years —Canadian Mist and Black Velvet are popular labels. Some Canadian whiskies, including Canadian Club (introduced by Hiram Walker in 1884) and Seagram's V.O., are aged six years in wood. These whiskeys are light, polished, and elegant, which makes them popular on the rocks and unobtrusive in mixed drinks. Crown Royal and Canadian Club Classic, which are aged even longer in the barrel, are both marked by more character and depth of flavor.
Among the mixed drinks that feature whiskey, one of the simplest, and best known, is Seven and Seven—Seagram's Seven Crown and 7Up. Other popular drinks include the Manhattan, a combination of whiskey, dry (or sweet) vermouth, and angostura bitters; the Old Fashioned, water, sugar, angostura bitters, and, most often, bourbon; and the Sidecar, whiskey shaken with lemon or lime juice and cointreau or Triple Sec—which makes this, in effect, a Margarita made with whiskey instead of tequila.
About the Creator
Wannabe bartender and whiskey connoisseur. Enjoys exploring new food pairings for any type of drink. Sometimes I travel to different countries with my friends... :)
Reader insights
Be the first to share your insights about this piece.
Add your insights