Best Whiskey Cocktails
A union of full flavor, ass-kicking intensity, and just a dash of sophistication, the best whiskey cocktails offer something for everyone.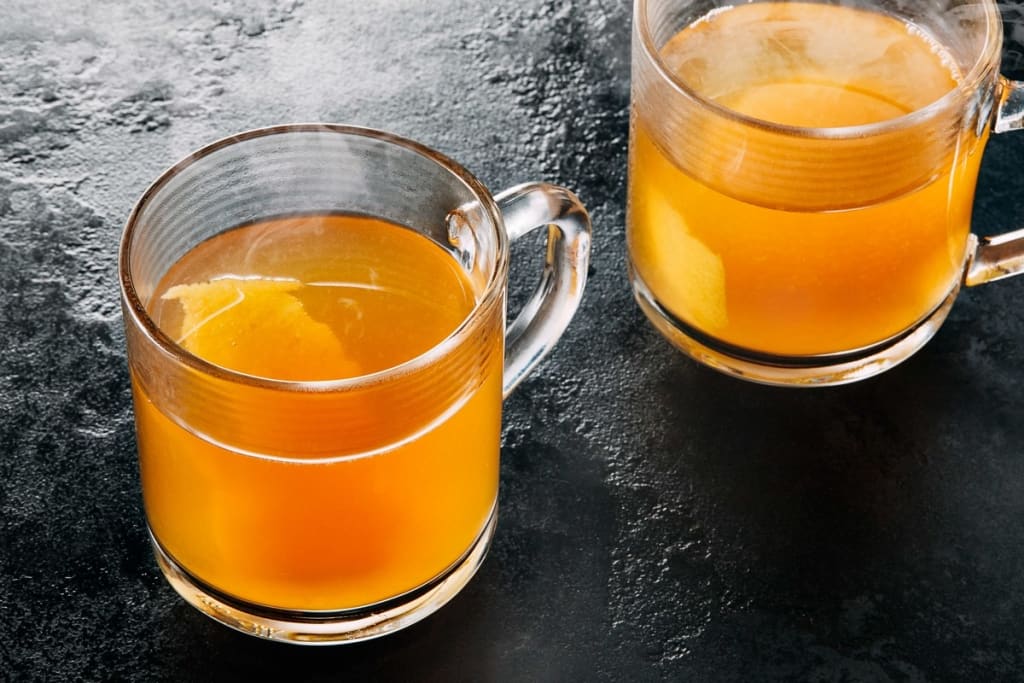 For any experienced whiskey drinker, any list of the best whiskey cocktails may appear more than a little familiar. Chances are, you've drank all of these before. And for good reason: they're really, really good.
This really isn't a list for the guy familiar with whiskey. It's for the newcomer. The whiskey virgin. The sort of person checking his or her phone at the bar, asking themselves "I don't want to look stupid. I just want to order something good."
Well, here's your chance. Your list. Order any of these cocktails at the bar, and your friends won't think you're a total loser. I guarantee it. If you're unsure what to expect when you take that first sip of amber fluid, allow me to prepare you.
The best whiskey cocktails are a union of intense flavor, ass-kicking intensity, and just a dash of sophistication.
Old Fashioned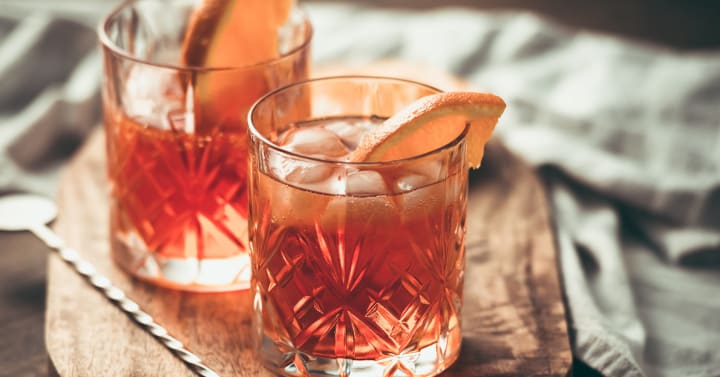 Ingredients:
1 1/2 oz bourbon or rye whiskey
2 dashes of Angostura bitters
1 sugar cube
2 dashes of water
The Old Fashioned remains the choice for any whiskey fan ready for an easy night. It's an ideal after-dinner drink for settling down by the fire. It's a sweet beverage, though, unlike many sugary cocktail, whiskey counter-balances the sugar, creating a balanced, even taste.
Fewer whiskey cocktails have such an incredible blend of sweet and satisfying.
Manhattan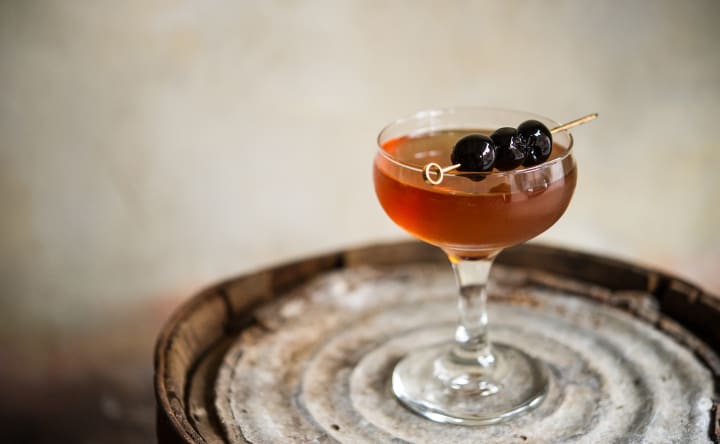 Ingredients:
2 oz Canadian or rye whiskey
3/4 oz sweet red vermouth
Dash of Angostura bitters
Cherry garnish
An elegant, classy beverage, the Manhattan seems like the ideal drink to sip while overlooking a city skyline, all the shimmering towers reflecting artificial light off the banks of the Hudson. Often served straight up after mixing, the Manhattan is arguably the classier cousin to the Old Fashioned.
The Old Fashioned puts across a homey, almost mellow, aura. The Manhattan, in contrast, is classy and crisp. More high end. You must surrender sweetness in order to taste something strong and intense.
Strong and intense, yes, but also incredibly refreshing. Among the best whiskey cocktails out there, this is the one drink you'd want in a city that never sleeps.
Whiskey Sour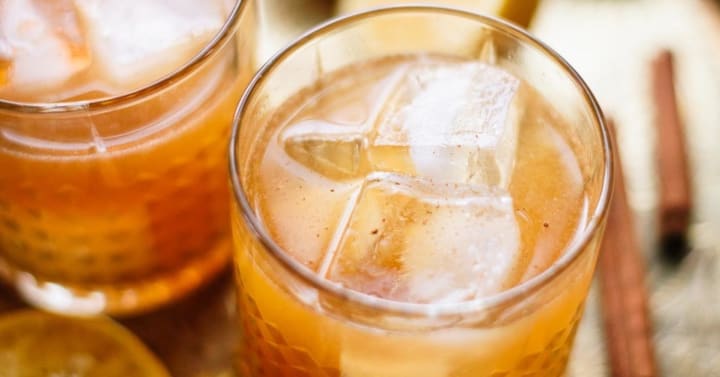 Ingredients:
1 1/2 oz Bourbon whiskey
1 oz fresh lemon juice
1/2 oz Gomme syrup
Dash of egg whites (optional)
Whiskey Sours are among the best whiskey cocktails for a very good reason: simplicity. All these ingredients are the sort of thing you might have in your fridge right now. Lemon juice is an all-purpose beverage. It's just good with a lot of cocktails. In this case, the sour juice blends nicely with the intense whiskey flavored, creating a blend served on the rocks for all those looking for a refreshing drink with a kick.
The addition of egg white turns the classic Whiskey Sour into what is sometimes referred to as the Boston Sour, a variation worth testing out if the classic whiskey cocktail has grown boring for you.
Mint Julep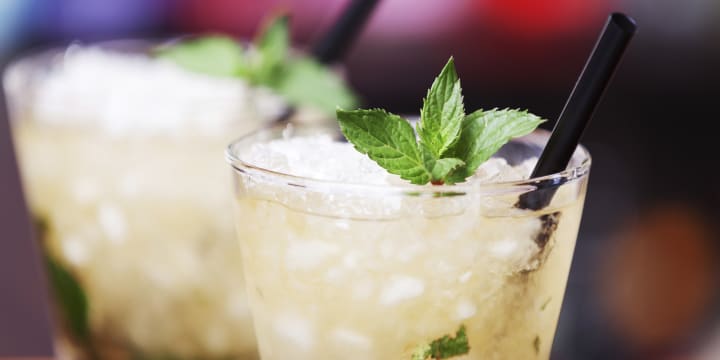 Ingredients:
2 oz Bourbon whiskey
2 teaspoons of water
1 teaspoon of powdered sugar
4 mint leaves
The perfect drink to sip during a horse race, the Mint Julep combines mint leaves and whiskey to create the perfect afternoon beverage. As such, it almost has a lazy approach to preparation.
Most whiskey drinks on this list are shaken up unless stated otherwise. This one requires muddling the water, sugar, and mint leaves along the bottom of your class. Fill the glass with some cracked ice, then – bourbon time. Garnish with a mint leaf. You're in business.
Sazerac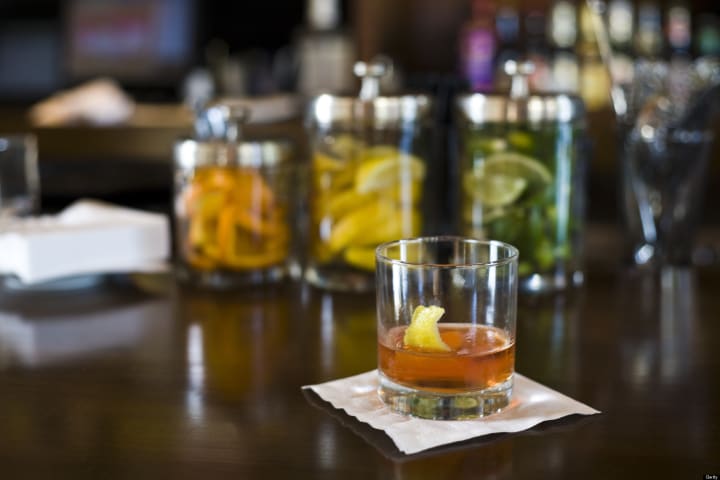 Ingredients:
1 1/2 oz rye whiskey (or Cognac)
1/4 oz absinthe
3 dashes of Peychaud's bitters
1 sugar cube
It comes to this: Sazerac was not created to sit among the pantheon of the best whiskey cocktails. No, originally, this was a Cognac cocktail. This alliterative concept proved so popular that other bartenders decided to experiment with the formula.
While you can by all means have the original Sazerac with Cognac, the alternative version substitutes Cognac with rye whiskey. The results? Phenomenal.
Irish Coffee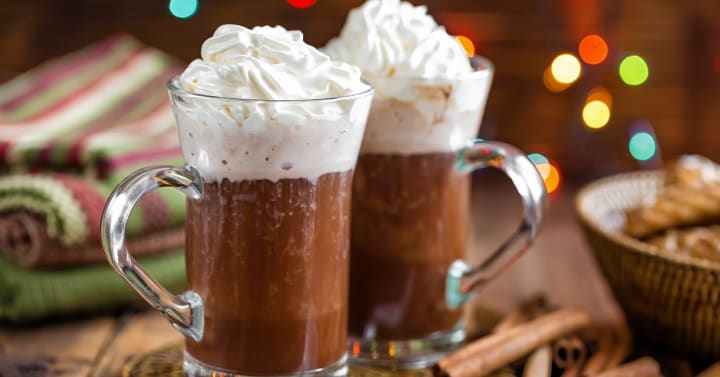 Ingredients:
2 2/3 oz hot coffee
1 1/3 oz Irish whiskey
1 teaspoon of brown sugar
1 oz fresh cream
Top of the morning to you, laddies! If you want to start your morning right, follow suit with this classic coffee cocktail.
Irish coffee is actually a little more complicated than it appears at first. You don't just upend a bottle of Jameson into this whiskey cocktail. To make the best Irish coffee – the best whiskey cocktail – you need to take some time and care into it.
First, you brew the coffee. Once you have your coffee set up, pour in your whiskey, along with a little brown sugar to balance out the flavor. Then, pour your cream on top. The reason you pour cream on top is so you can retain the heat inside the coffee. After all, the whiskey naturally cools your drink. You don't want lukewarm coffee. That's the worst way to start up your morning.
Lynchburg Lemonade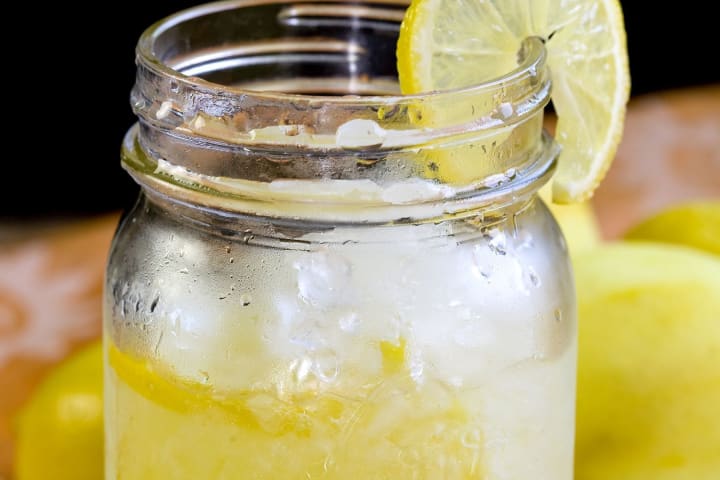 Ingredients:
1 1/4 oz Jack Daniels
3/4 oz triple sec
2 oz sour mix
Lemon-lime soda
Sometimes, the best whiskey cocktails are created by the guys making the whiskey. Or, maybe, was stolen by the company making the drink – depending on what side of the ensuing legal drama you take. And yes, this drink did cause legal problems. You know your whiskey cocktail is amazing when people hire lawyers to fight over who came up with it first.
The Lynchburg Lemonade, named after Lynchburg, Tennessee (home base for the Jack Daniels distillery) combines several ingredients together. The primary ingredient is lemon-lime soda. All the ingredients blend together to serve a fairly large and heavy beverage.
Old Pal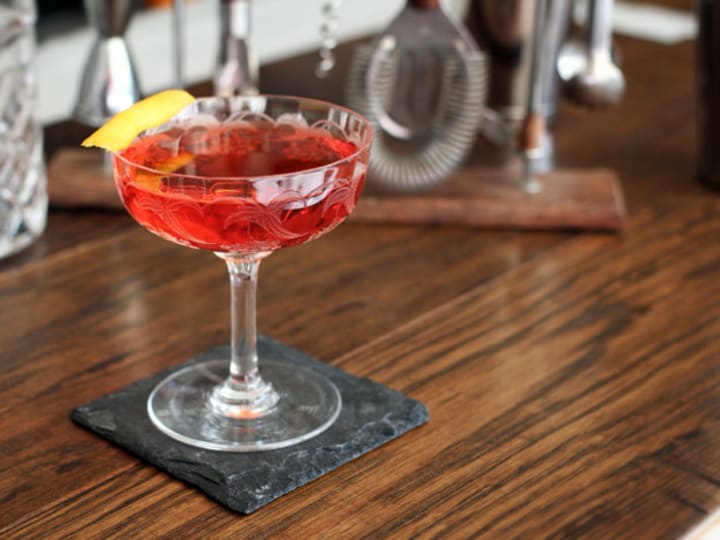 Ingredients:
Rye whiskey
Dry vermouth
Campari (all in equal quantities)
This stirred whiskey cocktail is meant to be a familiar friend at any pub trip. It's a cozy drink – cozy because you will be buzzed before you hit the bottom of this glass.
It's a simple drink. Nothing complicated. Just pour in your ingredients, and enjoy the union of these drinks. Though whiskey is but one of three ingredients, without it, this Old Pal could never come to be.
Irish Car Bomb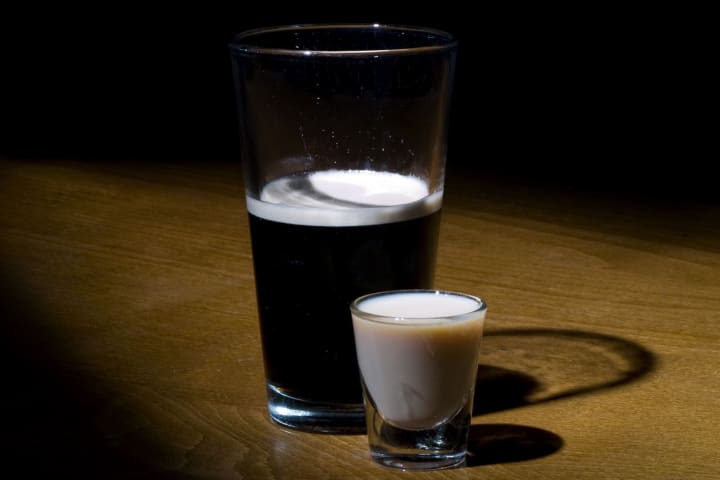 Ingredients:
1/2 oz Jameson whiskey
1/2 oz Bailey's Irish creme
1/2 pint of Guinness
Boilermakers are popular, but let's not waste our time with those. We need something better! Something stronger! The Irish Car Bomb remains one of the best whiskey cocktails, and the ultimate test for any skilled drinker wishing to take on a truly unique experience.
You put the Jameson and Bailey's into a shot glass, and place that shot glass in a half-pint of Guinness. Yes. The glass. Don't pour the shot in, just dump that shot in the glass, and drink it all together as they slosh together. Drink fast. That Bailey's will cause the drink the curdle if you're slow.
The drink will punish you for going slow.
The best whiskey cocktails all come with their own personal kick. This drink's kick is that it will go bad if you don't drink it right.
About the Creator
Obsessive writer fueled by espresso and drive. Into speculative fiction, old books, and long walks. Follow me at twitter.com/AGramuglia
Reader insights
Be the first to share your insights about this piece.
Add your insights