Best New Breweries in America for Craft Beer
Calling all beer geeks, these are the best new breweries in America for craft beer.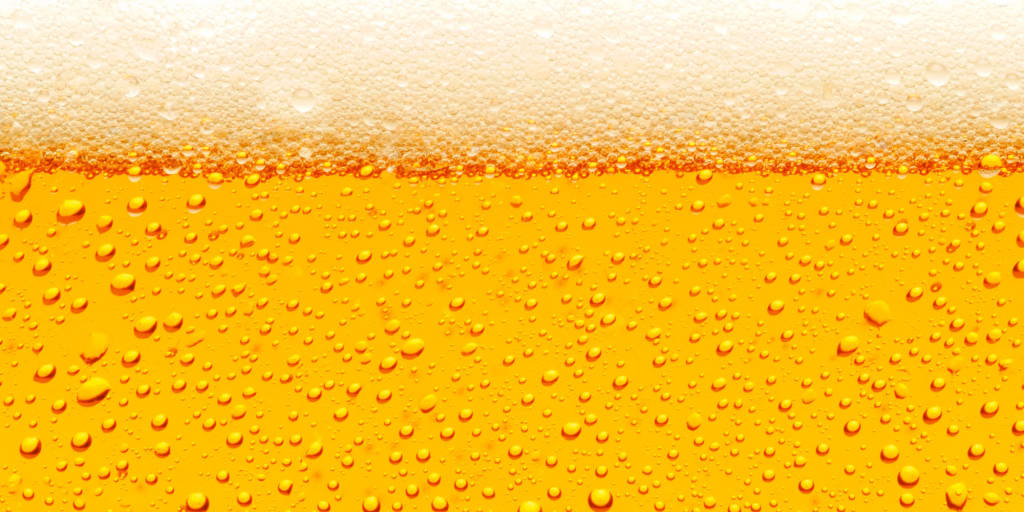 America's craft beer movement is booming and options for beer lovers abound, so being on any list of best breweries in America for craft beer is no small thing. Craft beer is defined as any brewery that produces no more than 6 million barrels, and usually it's significantly less.
American's are loving craft beer these days, and it has grown mostly organically into a billion dollar industry. So, breaking in has never been tougher, and competition to win over beer geeks is fiercer than ever before—there is a ton of money to be made. For this list (and for the sake of the reader) we are only going to consider and examine the best new breweries in America for craft beer that opened after 2016. Read on, and if you're ever in any of these cities, stop in for a beer and start your own list.
Great Notion Brewing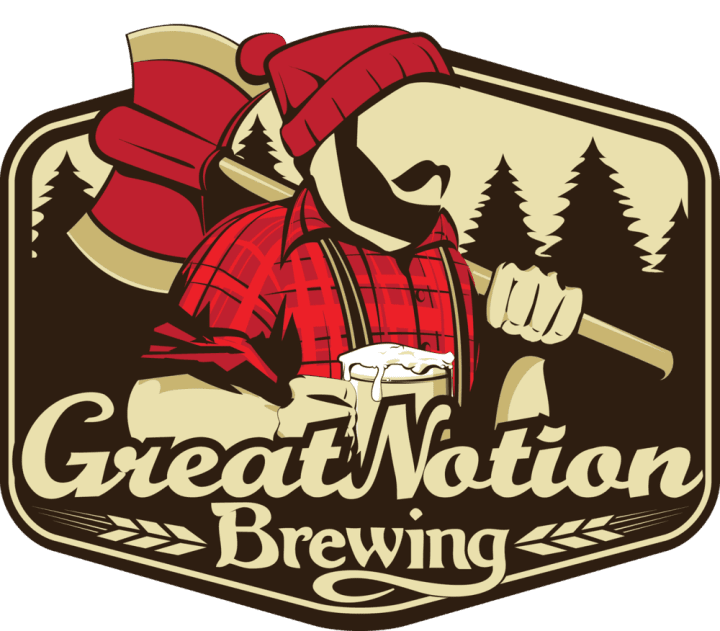 Portland, Oregon, is one of America's premier craft beer cities. So, breaking in is no small feat and will get you in the conversation for best new breweries in America for craft beer. Great Notion opened in January 2016 and have been turning heads and taste buds ever since.
Hopheads will especially enjoy Great Notion, as their IPAs Juice Box and Ripe are both fruit-forward offerings with just enough sour tart flavor. They're not as aggressively bitter as many IPAs, so Great Notion also offers something a little different.
Dovetail Brewery
Dovetail Brewery is located in one of America's truly great cities: Chicago. And much like the Bears and Cubs, Dovetail likes to keep things traditional -- giving off a family owned vibe that could be 19th century Bavaria.
Dovetail is one of the best breweries in America for craft beer and definitely airs on the side of subtlety -- these brews are all about careful craftsmanship, much like you'd see in fine woodworking. The owners met in Munich while earning their Master Brewer Certifications and have carried it over to the Second City, as their fine beer, as well as both guys, are all about attention to detail.
The Veil Brewing Co.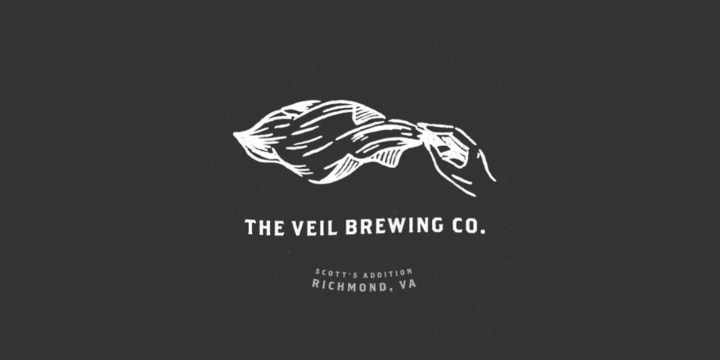 Best known for their hazy, New England-style IPAs, The Veil Brewing Co. in Richmond, Virginia, has been making the kind of beer they love since April 2016. They age some of their beers for up to four years, easily making them one of the best new breweries in America for craft beer.
These high gravity, barrel-aged beers, as well as some of their other wild ale variations, has built them a loyal following in a relatively short amount of time. They are also part of the new canned-beer craze in craft brewing.
Modist Brewing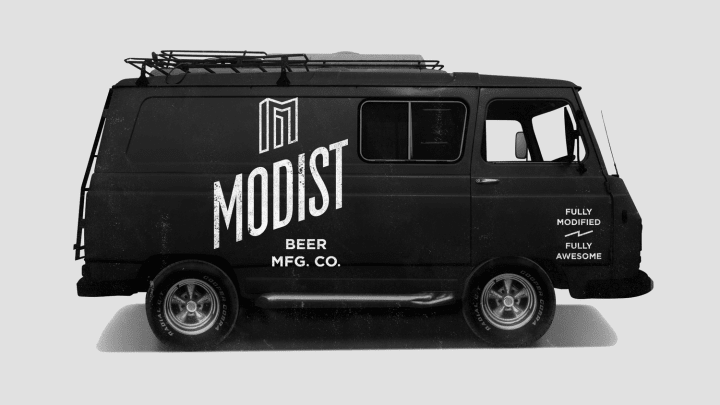 Modist Brewing takes us to the Twin Cities, one of America's most underrated beer cities. At Modist, they toss the play-book out the window and go their own way. They modify most of their recipes on beers, they themselves, would like to try.
Creativity and experimentation is the name of the game here, putting them in the conversation as one of the best new breweries in America for craft beer. They reverse engineer many of their offerings, leading to some interestingly tasty ales and IPAs.
Foulmouthed Brewing Co.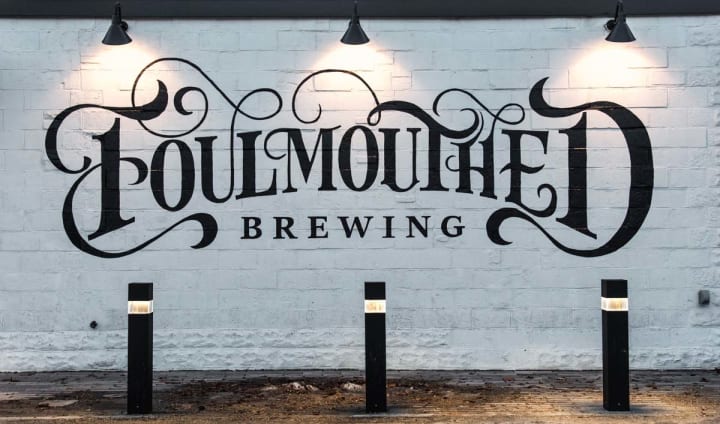 Foulmouthed Brewing Co. in Portland, Maine, offers a unique mix of rotating beers, rejecting the notion that a stable of reliable flagship beers is what's needed for success. Because of this, they are tap only, and if you want to check out any of these beers, you need to get over to the brew pub.
At Foulmouthed they are always trying something new, leading to some truly revolutionary flavors and styles. So, odds are they will have something that vibes with everyone's palate.
Scofflaw Brewing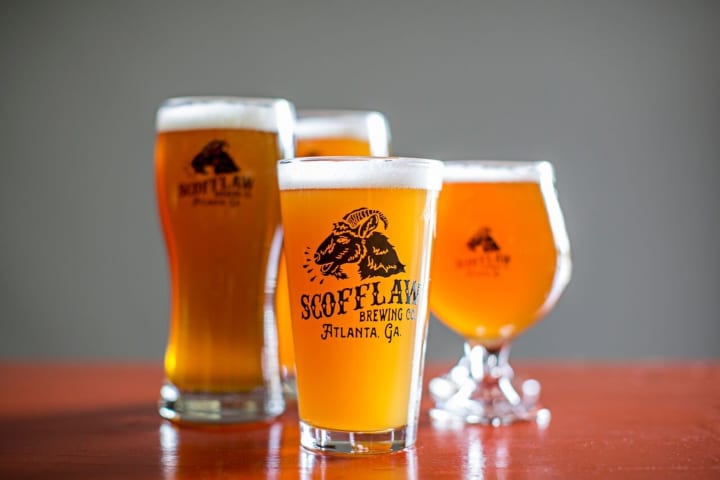 Head down south to Atlanta, where the team at Scofflaw Brewing are doing some really big things. Matt Shirah and Travis Herman opened the brewery in July of 2016, after they developed their chops home-brewing in Shirah's mother-in-laws basement.
They brew a lot of IPAs and stouts, mostly because that's what they like to drink. This no-nonsense approach to brewing has made Scofflaw one of the best new breweries in America for craft beer.
Bond Brothers Beer Co.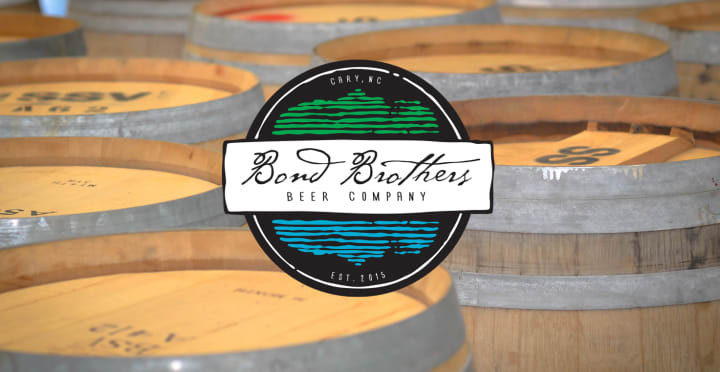 Bond Brothers Beer Co. got their start at craft beer competitions—where they killed it. They brew a wide variety of IPAs, stouts, saisons, and sours, making them a hit with craft beer lovers of all stripes.
Brewing out of Cary, North Carolina, plans on steadily upping their production in the coming years, increasing the amount of barrels on location from 64 to well over 100. Hopefully, this will give them a wider reach -- expanding their beer geek following.
Foam Brewers
Vermont is not just a great place for ice cream and skiing, it's also a great place for beer. A newcomer on that scene, and one of the best new breweries in America for craft beer is Foam Brewers. They have a ambitious array of hoppy IPAs, saisons, and mixed-sours.
Foam Brewers isn't just a clever name: they love foam! They feel it gives the beer a visual style, increasing the excitement for whatever tasty ale you're about to drink. It gives you a second to stop and think, to enjoy the aromas and colors before taking that first sip.
Boiler Brewing Co.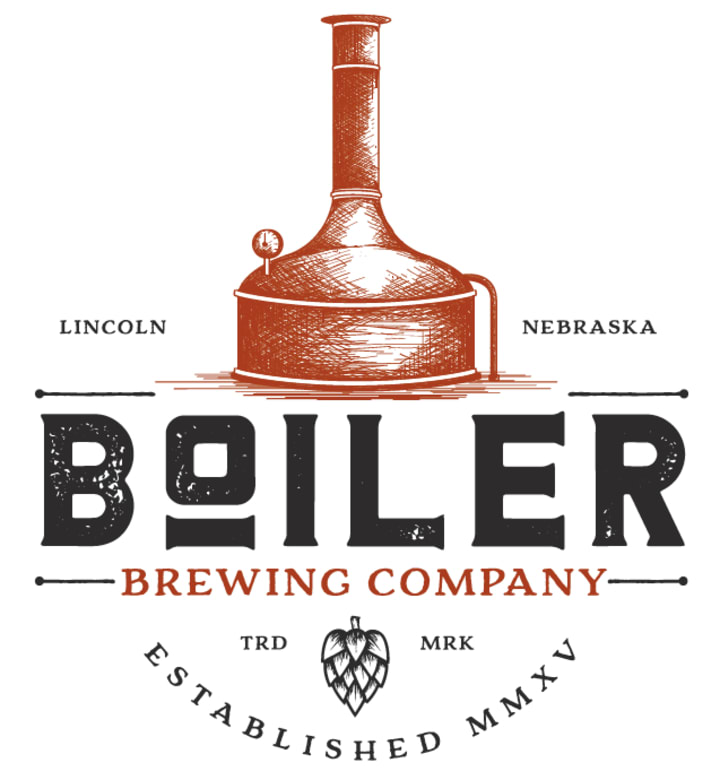 Boiler Brewing Co. in Lincoln, Nebraska, is all about bold choices. Strong beers—brash Belgians and high ABV IPAs—are the highlights of the Boiler lineup.
The brewery itself is beautiful, located in a historic building in downtown Lincoln that used to serve as a courthouse. Boiler honors craft brewing's rich heritage, while also adding to it in bold and imaginable ways, in turn honoring beer geeks always thirsty palates.
The Virginia Beer Co.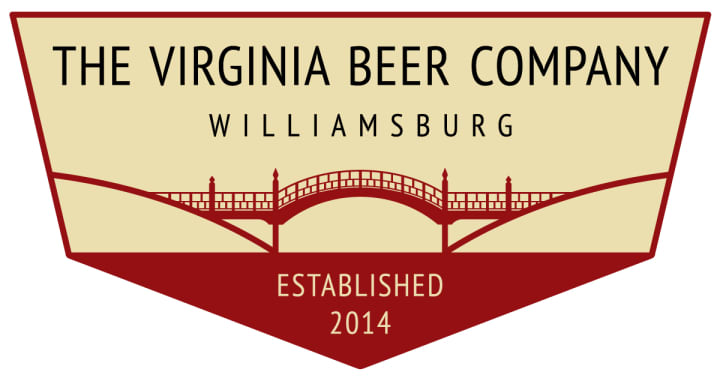 Virginia is for lovers, and with the help of The Virginia Beer Co., beer lovers. They believe beer is a work in progress, a great philosophy for one of the best new breweries in America for craft beer.
They like to push their four flagships, while at the same time offering a rotating variety of IPAs and stouts at their brewpub in downtown Williamsburg. Philanthropy is also at the heart of this brewery, and they brew some beers in collaboration with the Virginia Historical society.
Trying all of the best new breweries in America will indeed involved a lot of traveling. But what could be better than planning your trip around one of the best breweries in America for craft beer? If you ask most craft beer fanatics, the answer would be a resounding nothing.