The Highest ABV Beers You Can Buy
We've done the research, and these are the highest ABV beers that are currently being sold.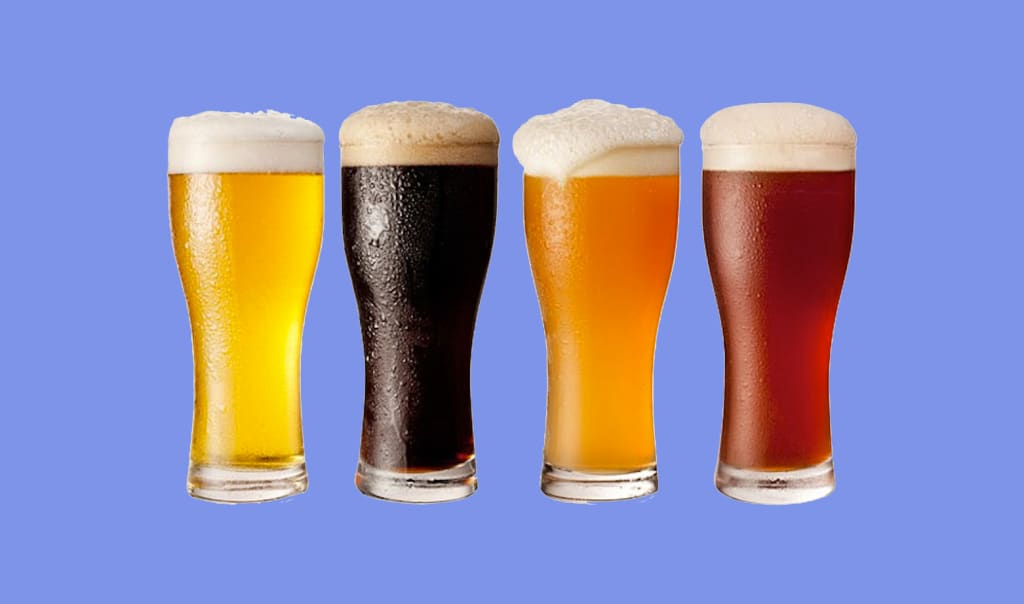 Strong beers have a special place in many people's hearts, primarily because they involve the delicious fizz of beer with a very powerful alcoholic punch. They get you blitzed without requiring six or more of them per sitting, and that makes them amazing.
That being said, there seems to be a bit of a competition on which company can produce the highest alcohol by volume beer. If you want a beer that packs a wallop and gets you drunk fast, check out this list of the highest ABV beers currently being sold in the world.
Sam Adams Utopias - 29% ABV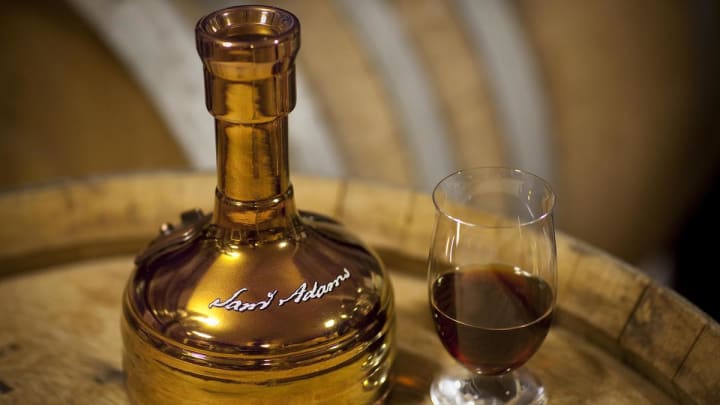 Out of all the beers on this list, buying this one is often the easiest and most cost-effective. Sam Adams, after all, is a mainstream beer brand - and it's one of the few mainstream beer brands that's also known for producing special edition batches.
Currently, this beer is the strongest batch that Sam Adams has ever produced. This beer, despite being brewed in a traditional way, appears to be the only one on this list that doesn't have any carbonation in it. So, if you love fizz, you're out of luck.
However, the lack of fizz is offset with a very rich, complex flavor featuring notes of vanilla, oak, and caramel. So, fans of mellow, melty beers will definitely enjoy this one.
BrewDog Tactical Nuclear Penguin - 32% ABV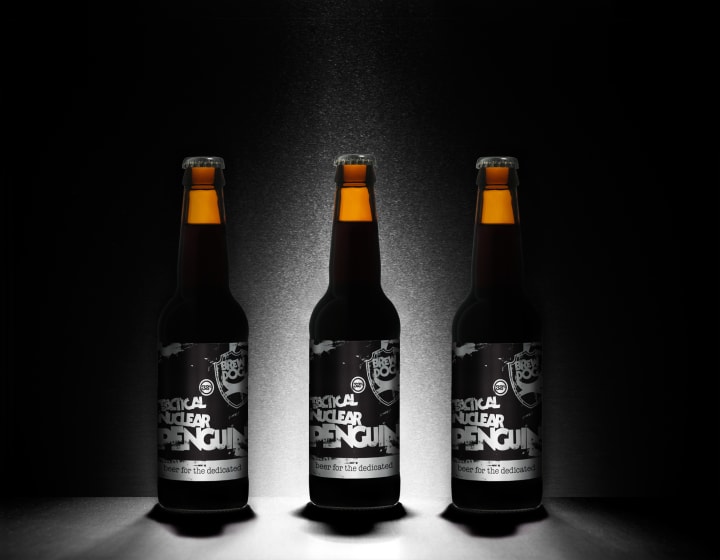 Funny as the name may sound, this beer is no laughing matter. This alcohol-rich Imperial Stout could make you go a little bit loopy thanks to its 32 percent ABV rating. If you're a fan a bitter-tart beers that has been aged for over a year in whiskey casks, you'll be in for a treat with the Tactical Nuclear Penguin.
Buying this can be tricky, but shippers do make it possible to taste this beer (and others) outside of Scotland. If you're willing to invest in a couple of bottles of this, make sure to share. A single glass is more than enough to get your buzz on.
Struise Black Damnation VI, Messy - 39% ABV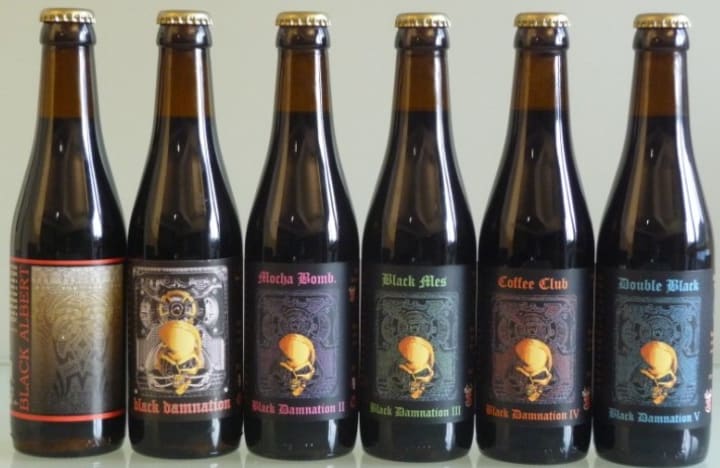 This beer can be hard to find without the right beer connections, but it is possible to grab a bottle on store shelves. This strikingly strong beer may pack a 39 percent ABV rating, but chances are high that you won't actually taste the alcohol.
Rather, it still has the rocky, classic head of a standard beer and the overall smooth flavor you'd expect from a typical beer. However, be careful. Flavors can be deceiving, and this one will have you plastered before you finish the night.
BrewDog Sink The Bismarck - 41% ABV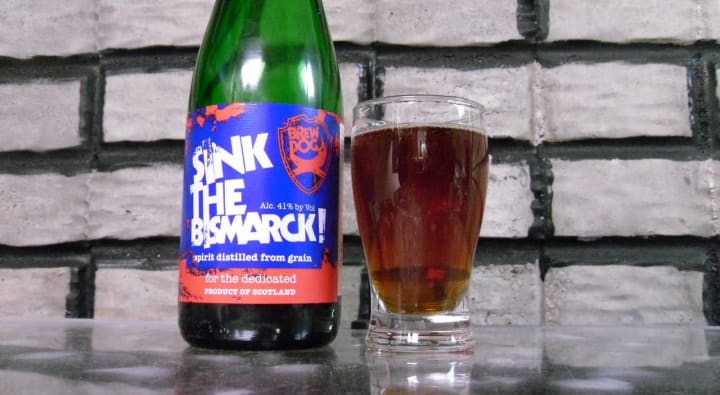 It takes a lot to be called one of Scotland's strongest beers, but this high-ABV Imperial IPA definitely does the trick. BrewDog actually made this beer line as a way of showing their brewing prowess and outdoing competitors in the fight to have one of the strongest beers in the world.
Despite having an ABV rating akin to most vodkas, Sink The Bismarck doesn't have a vodka-like taste. Rather, it has an extremely spicy, bitterness-filled taste that definitely would satisfy an IPA fan. However, if you're not a fan of bitter beers, this one will just make you wince.
The verdict is that it's a strong brew that's really an acquired taste - even among IPA fans.
Schorschbräu Schorschbock 42% - 42% ABV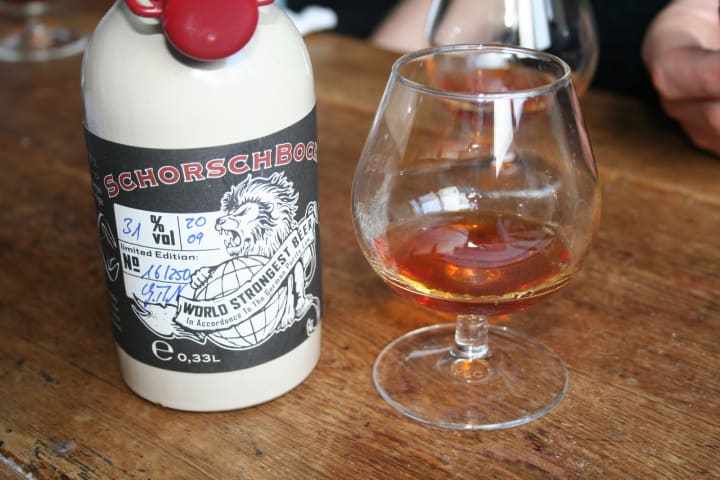 This amber ale isn't your typical beer by any means. In terms of alcohol content, it rivals many vodkas that are currently lining store shelves. And, in terms of flavor, it's extremely strong with a very tart, fruity aftertaste.
This one, and its cousin, the Schorschbock 57%, are brewed in very small batches with a maximum of 450 bottles made per year. Thanks to their high alcohol content, they never go stale and are somewhat known as collector's items. Nice? Absolutely. Worth the price? Depends on how much you love beer.
Schorschbräu Schorschbock 57% - 57% ABV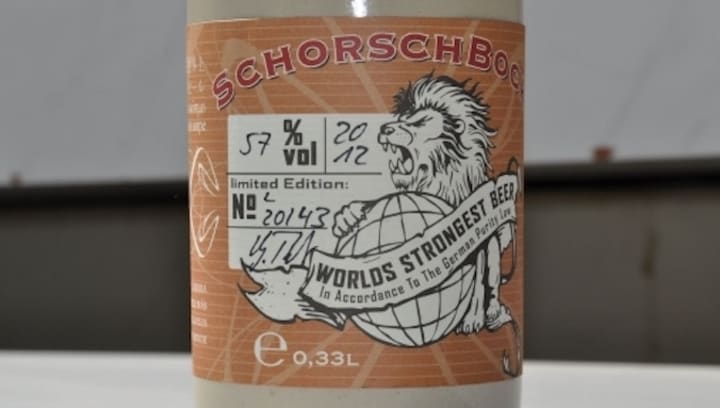 With a name that automatically makes you sound as if you drank too much, this Eisbock lager packs a very impressive 57 percent ABV rating, which means that half a bottle could easily put you way over the limit in certain states.
Expect to feel a lot of earthy hops, fizzy goodness, and light herbal aromas in this drink. Oh, and expect to feel totally wasted after a single bottle of the stuff.
Brewmeister Armageddon - 65% ABV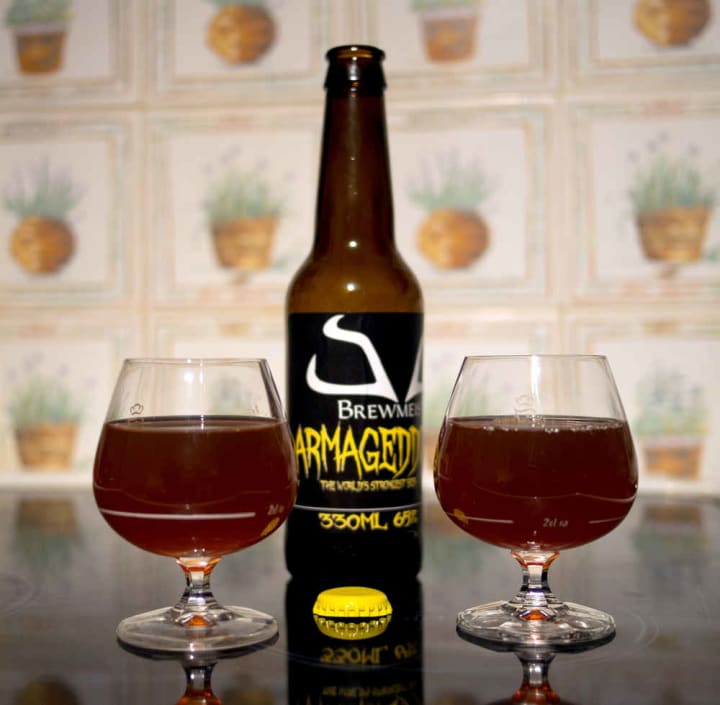 This beer is the runner up to the currently strongest beer in the world, and the folks at Brewmeister advised that beer fans should "drink this like a fine whiskey."
Despite having a high alcohol content, this beer has a lot of complexity that other ales and brews on this list doesn't have. Expect to pick up a nice amount of malts, sweet flavors, and subtle aromas that would typically get drowned out by such a high alcohol content. Surprising for an Eisbock lager, isn't it?
Brewmeister Snake Venom - 67.5% ABV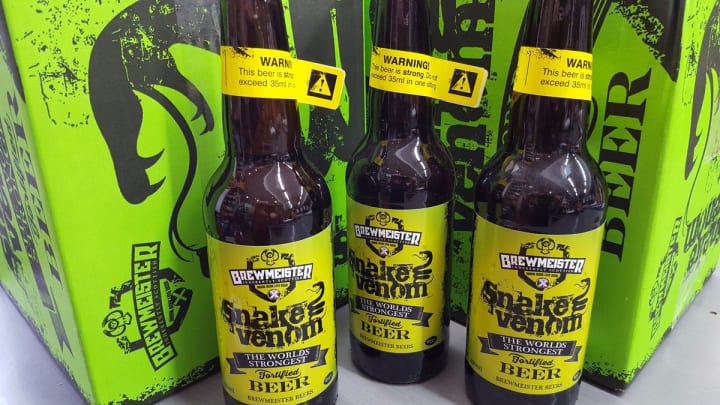 In certain countries, Brewmeister's Snake Venom beer isn't actually a beer because of hits insanely high ABV. This barley beer has an incredibly high proof that makes it rival, if not exceed, many liquors out there. At around $50 per bottle, this insanely powerful beer will burn a hole in your wallet - and possibly your throat.
Currently, Brewmeister Snake Venom is the strongest beer in the world. According to those who have tried this beer, it still tastes like beer, but the brew makes no attempt to mask the strong taste of alcohol.
abv
beer
list
Skunk Uzeki is an androgynous pothead and a hard partier. When they aren't drinking and causing trouble, they're writing articles about the fun times they have.