US Cities With the Best Nightlife
Club promoters and party aficionados reveal the US cities with the best nightlife.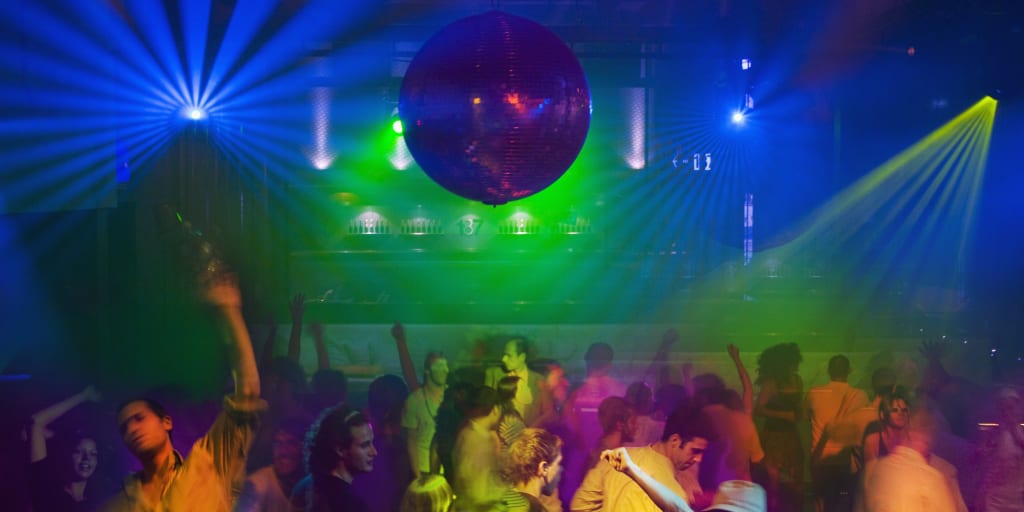 If you love hitting the club as much as I do, then you can't really have a vacation without an itinerary involving the best clubs. Without booking a location that has a great nightlife, my vacation would simply be incomplete.
On a similar note, I'm also pretty darned proud of being near one of the biggest cities with the best nightlife in America. It's a source of pride, even if I myself do not have that much to do with it being as booming as it is.
Ever wonder what are the cities with the best nightlife in America? Want to see if you're near one, or if you can proudly rep your town in the nightlife circuit?
You might be surprised to hear how many people live near US cities with the best nightlife — even if you're not in New York. After all, they're all over the country. Here are the real stars of the nightlife show, and why they all rule.
New York City, NY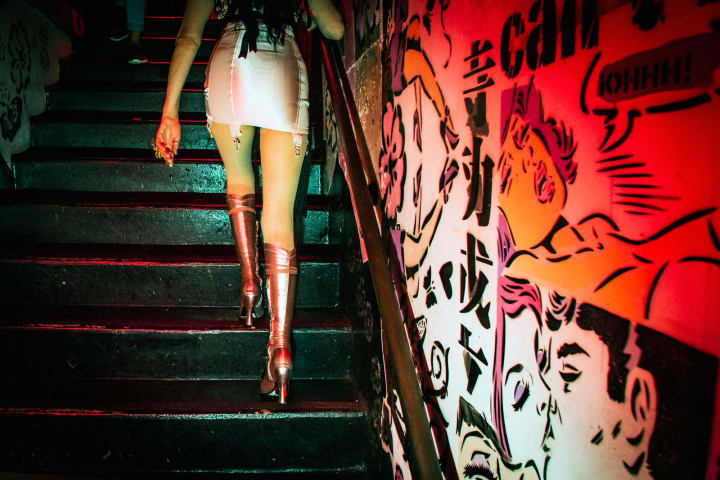 I have to shout out my favorite city in the world, and realistically, it's one that always needs to be mentioned when talking about everything the nightlife can offer you.
Part of the reason why NYC has such a huge nightlife industry is because it's often an oasis for more fringe-related nightlife sectors. Things like fetish clubs, underground raves, hip hop cyphers, and speakeasies aren't easy to find outside of the Big Apple if you're in the tri-state.
The allure of New York City nightlife is the fact that there is literally something for everyone there. If you want the super elite nightclub experience, you can go to 1Oak. If you want a sexy speakeasy, you can go to Angel's Share. If you want a grimy rave night, you can hit up a warehouse. If you want swinger clubs, you can get them there.
It's funny, because most people don't realize how rare fringe NYC nightlife events are in New Jersey or Connecticut until they get there. I've seen many people book hotels cities away, only to realize that the only events they want to attend are in NYC. After a bit, they get a hotel room in NYC, and they go.
Needless to say, NYC definitely is one of the world's biggest cities with the best nightlife. So, it only makes sense to put it as number one among US cities with the best nightlife, don't you think?
Las Vegas, NV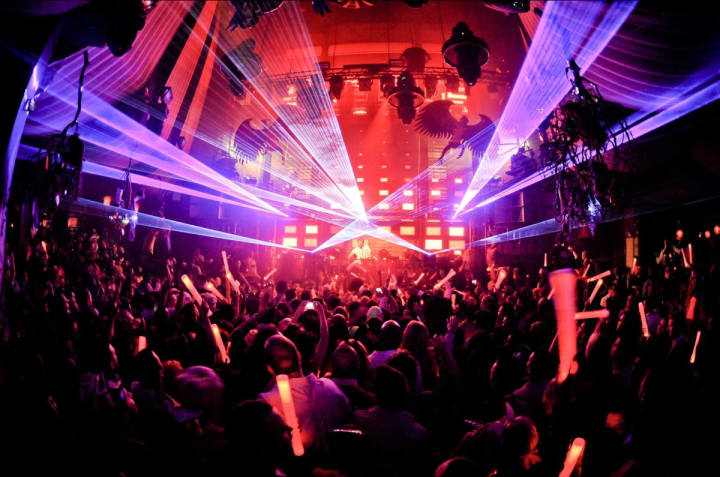 Another must-have on any list of cities with the best nightlife is Las Vegas. The city is known for being sinfully wild, and for having nightclubs that go above and beyond what a typical club will do. There's sex, drugs, drinking, and just about everything you could imagine in and around Vegas.
Hotels can be cheap or expensive, depending on where you stay. Most people go here in order to cut loose, so if you do act crazy, you don't have to worry too much about people judging you. They're used to it, and chances are they've profited from it before.
If you go here, you might want to book a hotel close to the clubs you want to check out. There's a good chance that you might end up being too drunk to remember where you're staying otherwise.
Much like New York City, there are subculture-geared clubs of almost every flavor. That being said, it's a bit harder to find where to go for an underground party here than it is in New York. However, with enough digging, even tourists can find a place they love.
Lastly, Las Vegas is known for allowing behavior that most other cities bar. So, whatever happens here definitely does stay here.
Miami Beach, FL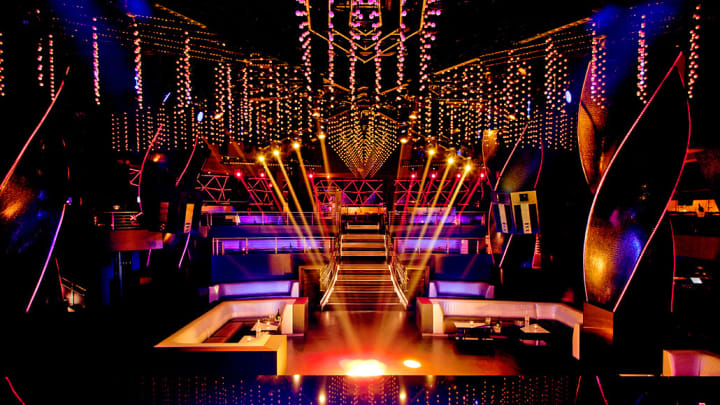 With party animals like Pitbull hailing as locals to this area, it's easy to see why Miami Beach often ends up ranking high among US cities with the best nightlife. This city has clubs on every street corner, with each club being more legendary than the last.
This city definitely tends to lean more on the posh and decadent side, with many super-friendly LGBTQ clubs to choose from as well. If you're looking to spot celebrities, drink bubbly at a hotel lounge, or just feel like you're in the middle of a movie scene, this is where you need to go.
Additionally, Miami Beach tends to be warm year-round. So, clubwear tends to stay skimpy, even when winter has arrived. For both men and women, this is a major win.
New Orleans, LA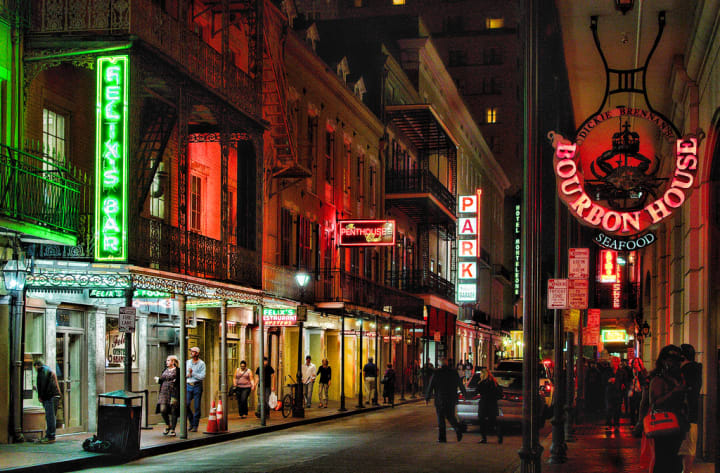 New Orleans has always been a party city, even in the 19th century. Music, great food, and cheap drinks are what this bayou-based city is known for. Unlike Miami, which is known for really emphasizing posh hotels and clubs, New Orleans is more or less known for being a casual party spot.
This city has gained a lot of notoriety for being one of the few cities that has NO LAST CALL LAWS. That means that you can order a beer at 6 AM and have no problem in most cases.
Though it's really a year-round party town, no time is more insane at this city than Mardi Gras, when partying takes on its own life. Expect to see more half-naked people than you ever thought possible if you choose to spend Fat Tuesday in N'awlins!
Los Angeles, CA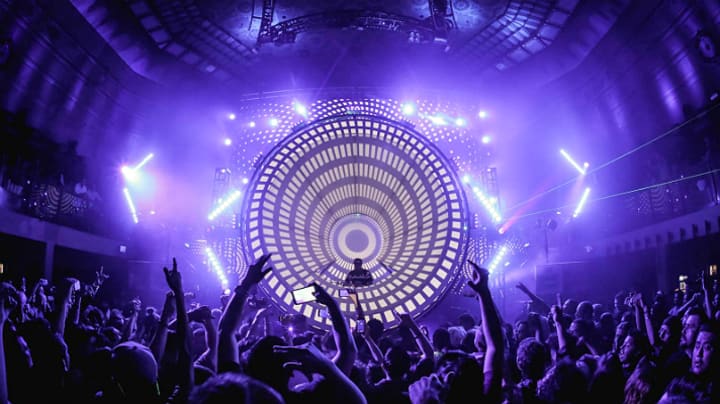 If you ask many people out there (including Katy Perry), the West Coast is really where it's at in terms of nightlife. You get everything you could possibly want in the Los Angeles nightlife world—celebrity spotting, amazing nightclubs, world famous performers, great drinks, and more.
Much like Las Vegas and New York, LA is known for having a little something for everyone. The taxi and Uber systems here are also very party-friendly, and most drivers will be able to understand what hotels you booked—even if you're slurring your words.
That being said, Los Angeles has some of the best hip hop clubs and the best rave clubs in the world. If you love electronica or hip hop, you're going to be in heaven here. Moreover, the LGBTQ nightlife here rivals or even exceeds Miami Beach.
Needless to say, there are plenty of reasons why Los Angeles ranks high among both US cities with the best nightlife and international party cities. You actually have to go there in order to experience it, though.
Chicago, IL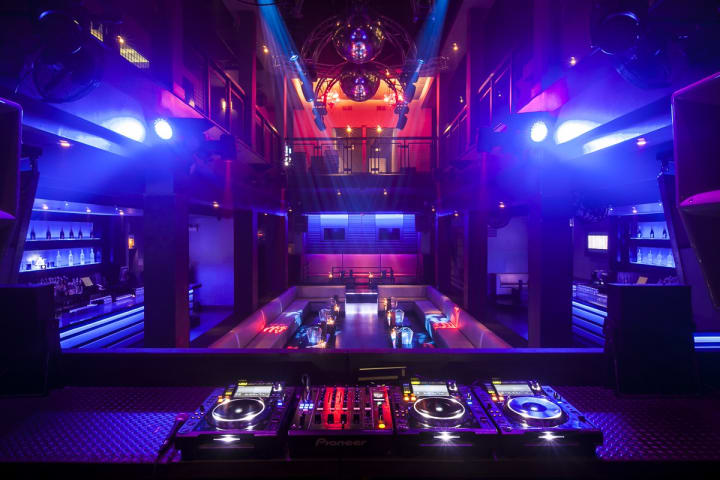 Electronica and hip hop fans already can tell you that it's no surprise that Chicago has gotten on many lists featuring cities with the best nightlife in the US. The truth is that many forms of electronica, including house music, owe their roots to the Chicago nightlife scene.
Chicago has incredible talent that regularly gets tapped by both the East and West Coasts. In that sense, the nightlife here is way ahead of its time in terms of talent, so if you want to check out the next biggest hit you will need to go to Chi-town.
Few nightlife cities have as big an underground city as Chicago, too. So, if you're looking to meet great people, go to illegal parties, or just get into good music, this is a good city to check out.
Philadelphia, PA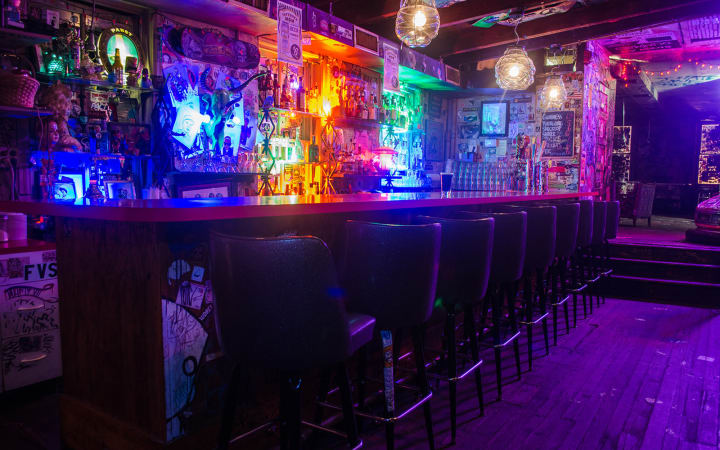 Fans who want to check out awesome hip hop or more casual partying might want to check out Philadelphia. The city is known for having a strong hip hop scene, a very strong bar scene, and a surprisingly welcoming rave scene.
Excellent public transit and taxis make it easy for visitors to get back to their hotels. Great restaurants and bars are on every street corner, and are incredibly affordable. Even more impressively, there's also a good spa scene here, so you can nurse off your hangover in style.
It's worth noting that Philadelphia also is known for having a popular craft beer scene. In fact, one of the best beer bars in America, the Monk's Pub, is in Philadelphia. Fans of beer drinking, therefore, might want to book travel plans for the City of Brotherly Love.
Once you feel the love, you'll understand why Philadelphia is one of the nicest cities with the best nightlife in America.
San Francisco, CA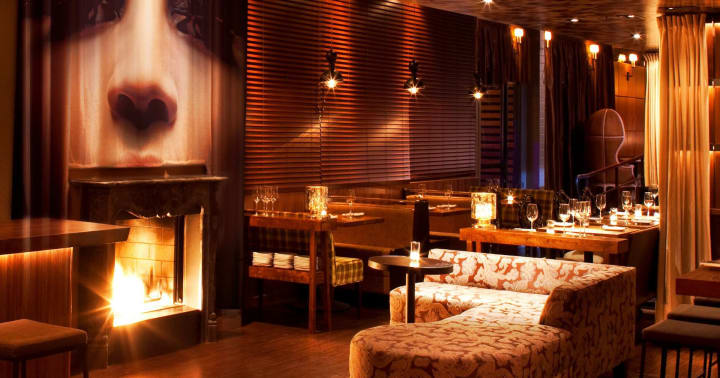 Once the biggest hippie art hotspot in the world, San Francisco is now more commonly known for being one of the most expensive cities in the world. Even with the high price of property, we can't deny that it's still worth putting on lists involving US cities with the best nightlife.
The thing about San Francisco is that every little neighborhood in this town has its own scene. You can find hippies, hipsters, goths, hip hoppers, as well as classic "luxury corporate" types. Simply put, it's a good place to go when you want to find your own clique.
If you're a fan of frat parties, the bars near the Marina will definitely give you the warm fuzzy feeling of being back in college. Meanwhile, artsy types will probably want to check out the hula hooping groups that meet up in parks.
That being said, public transportation stops at 1 AM, so your partying may end up coming to a close fairly early in the night.
Austin, TX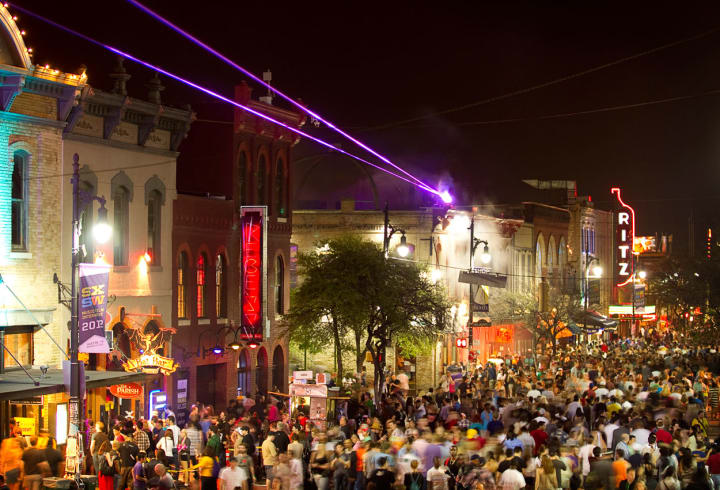 Fans of country and great beer will already tell you that Austin has a strong reputation for being one of the few Southern cities with the best nightlife in the US.
Along with nationally acclaimed restaurants and fully stocked bars, Austin also has a huge number of clubs that are meant to satisfy every single type of personality. That being said, there's a lot more love for the mainstream than there is for people who are fringe here.
Even though there tends to be a lot more love for mainstream clubs and country saloons, the truth is that Austin tends to be very welcoming to people of all walks of life.
Some of the biggest party celebrities have claimed that Austin tops the charts among US cities with the best nightlife — and they'd definitely know. As a result, Austin is definitely worth a visit—even if it's only for a week.
About the Creator
Ossiana Tepfenhart is a writer based out of New Jersey. This is her work account. She loves gifts and tips, so if you like something, tip her!
Reader insights
Be the first to share your insights about this piece.
Add your insights