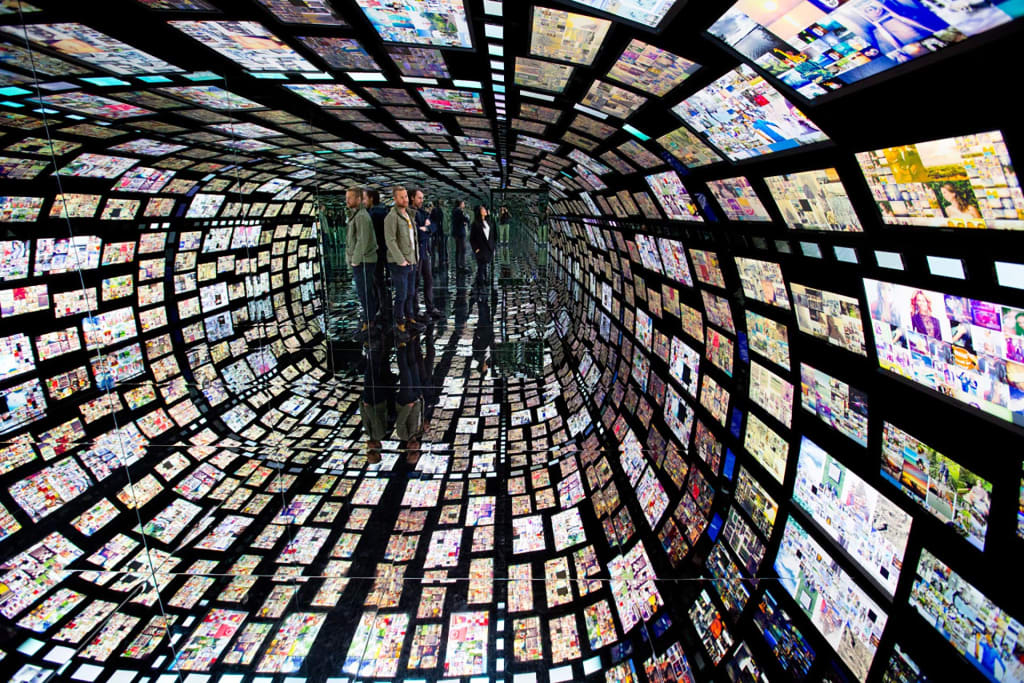 What to do in New York City with some weed to burn, some gummy bears to chew, and a stoner's curiosity? There is no single answer. For as many strains as the mind can imagine there are an equal amount of amazing places to journey stoned in New York City. While weather may be a factor for some and costs may vary, the reward is always worth the wait.
Samsung Store Virtual Reality
Virtual Reality is what stoners have been experiencing for decades, just without the goggles. Perhaps an edible an hour before you expect to converge on this mecca of all things virtual, but don't be surprised to see a few hipsters vaping in the restroom. There are so many things to do and the lines never really feel that long. If you are still tripping by the time you are ready to leave, there is always the new Whitney across the street or if weather permits, enjoy the buzz on the roof of the Gansevoort Hotel.
The Plaza Food Hall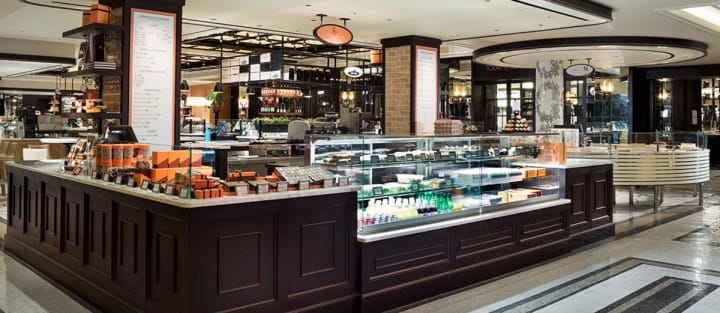 There is no better place to get the munchies than the Plaza Food Hall. It's an explosion of delicious smells and bite size pleasures. Every place affords a magnificent show of people watching. Allow at least 90 minutes for this excursion, and presuming you are still a bit stoned but now stuffed, walk if off across the street at the coolest Apple Store in NYC.
The High Line Park
For the active stoner, getting high on the High Line requires good walking shoes or sneakers. Bring a snack and water. Make sure your phone is charged, headphones set, and get lost for at least a half mile. There is so much to see and when you need a break, just take it. From lounge chairs to simple benches in city gardens, there is always a place to rest. By far one of the nicest places to be buzzed on the west side.
Hayden Planetarium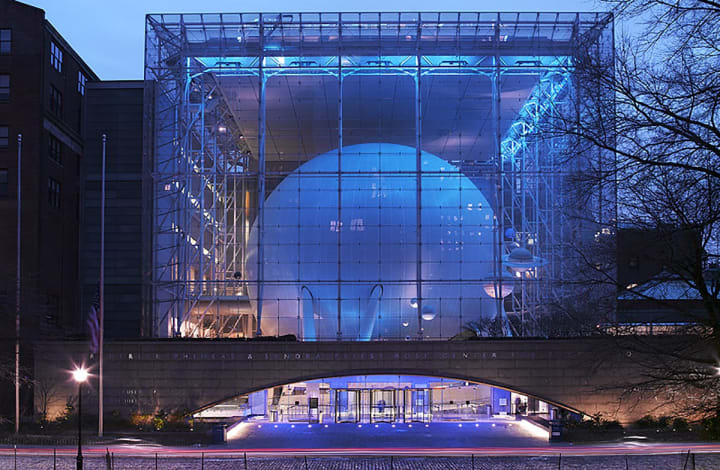 Tripping the light fantastic. The Hayden Planetarium is a stoner's temple. Plan on at least three hours with a lunch break. There is a never ending supply of stimuli. Sci-fi stoners are in for one of the most unique experiences in the New York City universe. While the shows are the highlights, there are so many things to experiment. Oddly enough this too is often best experienced solo, with headphones and some intense background music.
American Museum of Natural History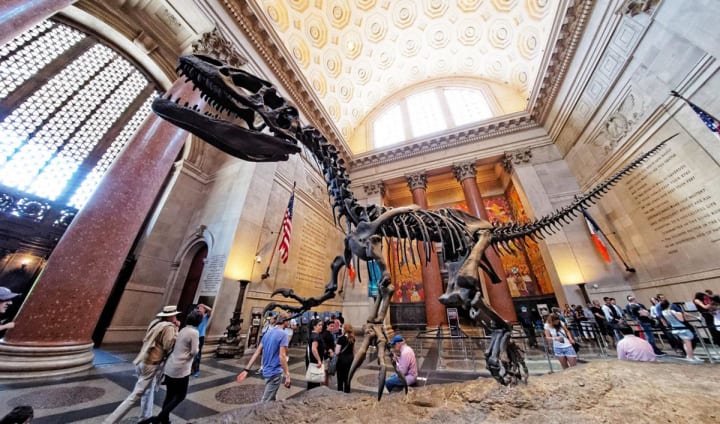 Like the planetarium, the American Museum of Natural History is at least a three hour experience. Probably best suited for an edible, or weather permitting a nice high stroll in nearby Central Park. The gigantic room is both trippy and filled with visual inputs. It is both intellectually challenging for those looking to learn, or an abstract walk through time and the evolution of our world. If you look carefully you will begin to spot the other stoners in the crowds.
Apple Store Fifth Avenue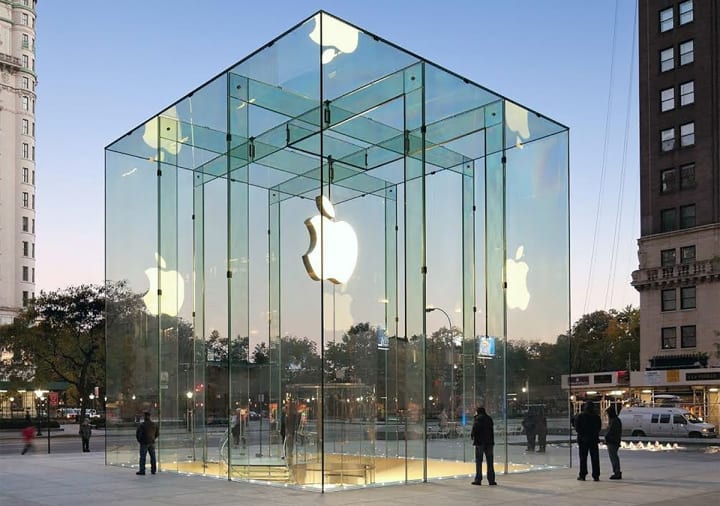 Mentioned earlier as the place to walk off the buzz of the Plaza Food Court. This Apple Store is art imitating life, or is it life imitating art? Either way it is so much fun stoned. It feels like a futuristic internet lounge and its filled with geniuses. Perhaps a stroll through the lower end of Central Park, vaping in the sights and then a subterranean Apple experience, followed by a tasty gourmet grilled cheese at the Plaza.
St. Patrick's Cathedral
Find God? Probably not if you're stoned, but you will probably have a highly spiritual experience. Confession has never been this fun, just try not to giggle out loud. From the time a stoner walks in, it takes about 15 minutes of silent meditation to get into the swing of things. Grab a pew, relax, close your eyes, and take in the echoing sounds. Spiritual background music helps once you have become acclimated to the environment, followed by an inner perimeter stroll. Getting high and enjoying St. Patrick's Cathedral is the most religiously unique stoner experience in NYC.
Macy's Herald Square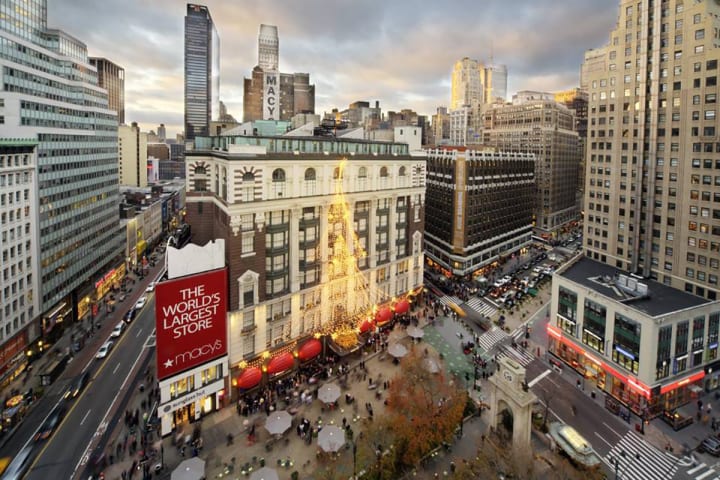 Macy's at Herald Square is the second biggest store in the world. With that said it is the best stoner shopping experience in New York City. It is obviously significantly more enjoyable with a reasonable budget. The place has everything. It is a stoner consumer's dream come true. Worried about that weed odor that follows you around? Take a quick walk through the mens cologne section and take a bath in the sprays of the numerous models lining the walkways. Don't forget the crazy gadgets in the electronics department, it's a stoner's delight.
Grand Central Station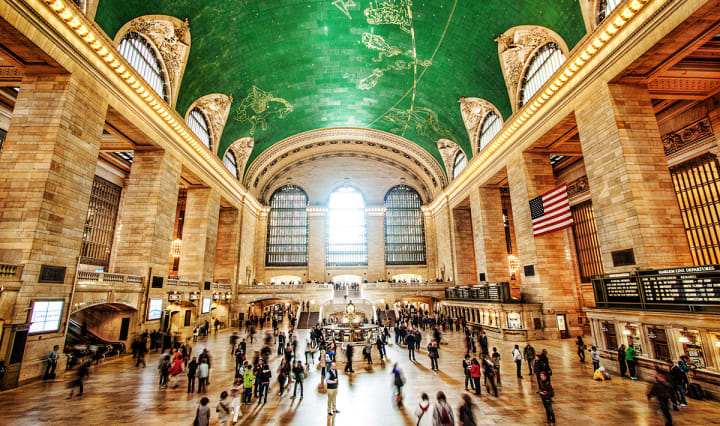 People watching to the highest extreme. Some stoners get concerned at Grand Central Station that they may wander onto a train and wind up in Poughkeepsie. Grand Central has everything from violinists tucked away in winding tunnels to food courts that smell of fresh baked bread. Grab a spot at any of the open air bars and spend countless hours in a stoned stupor watching thousands of people flow by.
Intrepid Sea, Air & Space Museum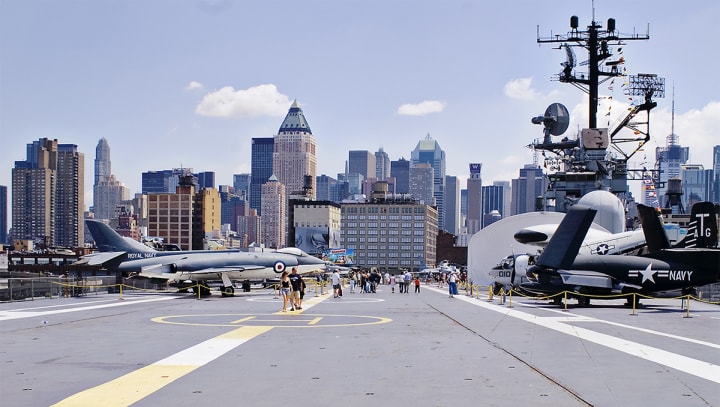 By far one of the most exciting places to be high on a breezy spring day. This stoner's ship allows for a stroll on deck with your vape pen and tour of the inner workings of a battleship. It is the real deal. But the best part of your trip begins in The Space Shuttle Pavilion which showcases the space shuttle Enterprise. Go where no stoner has gone before; inside a real spaceship.
About the Creator
Gynecologist. Amateur Farmer and weed whacker. Loves figure skating and Liza Minnelli. Bakes amazing brownies.
Reader insights
Be the first to share your insights about this piece.
Add your insights