Best Canned Craft Beers
In honor of the growing trend in microbrewing, here is a list of the best canned craft beers in the United States today.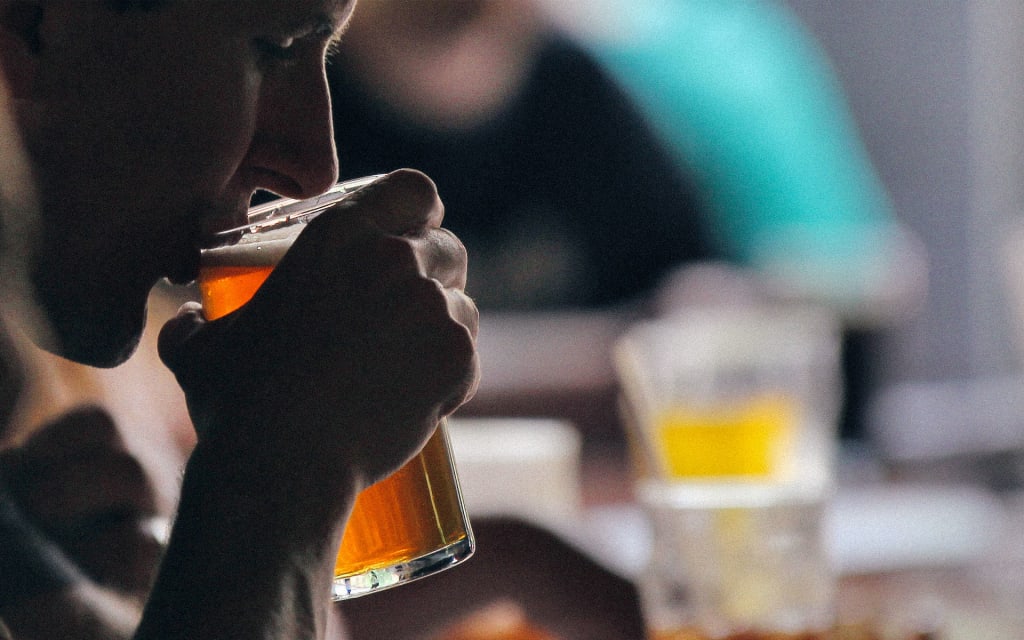 Brewers nationwide are turning to cans when it comes to distributing their best canned craft beers. Liquor store shelves are slowly seeing bottles being replaced by cans and new breweries who are completely glass-free. Cans keep the light out, which ensures that bacteria can't grow on the product. They are made of aluminum, which makes toting a 6-pack around much easier in the outdoors (pack it in, pack it out!). Most importantly, the lightweight material reduces costs and carbon footprints all in one fell swoop. In honor of the rising eco-friendly trend, here is a list of the best canned craft beers on the market today.
Upslope Craft Lager
Starting with something every beer drinker can get behind, Upslope Craft Lager is a classic American lager made with malted barley and infused with Colorado snowmelt. With a 4.8 percent ABV. this beer fits in well, whether the occasion is a pack-it-in fishing trip or a lazy afternoon on a sunny patio. The light-bodied lager has a fresh, clean malt aroma with a hint of a bite from the Saaz Hops. It is just one of the several year-round offerings from Upslope Brewing Company, but this one stands out to eco-warriors everywhere -- part of the revenue from the Upslope Craft Lager is donated to the 1 percent for Rivers Campaign, supporting the protection of the watersheds that provide snowmelt for their brews and essential habitat for Colorado trout.
Lagunitas 12th of Never Ale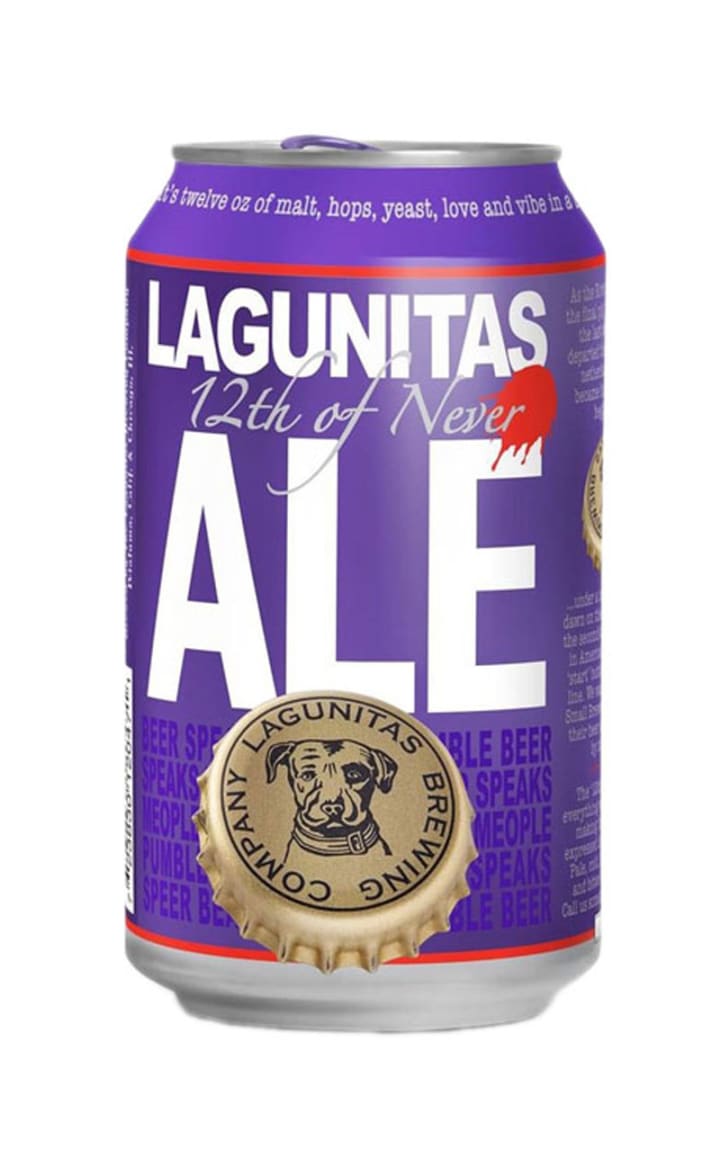 During their first foray into the world of canned beer, Lagunitas Brewing Company debuted with the "magical, mystical" 12th of Never Ale. Evoking thoughts of their Californian backdrop, Lagunitas has created a refreshing wheat beer with an enticing aroma of key lime, citrus and hops. With a light ABV of 5.5 percent, this wheat ale is the perfect companion for a day at the beach. The 12th of Never Ale was created specifically so that Lagunitas beer drinkers could finally take their brews on all their outdoor adventures. Since hitting the shelves in July 2016, the 12th of Never Ale is available all year long. Lagunitas Brewing has certainly created a canned craft beer worthy of their lofty reputation.
Holidaily Favorite Blonde Ale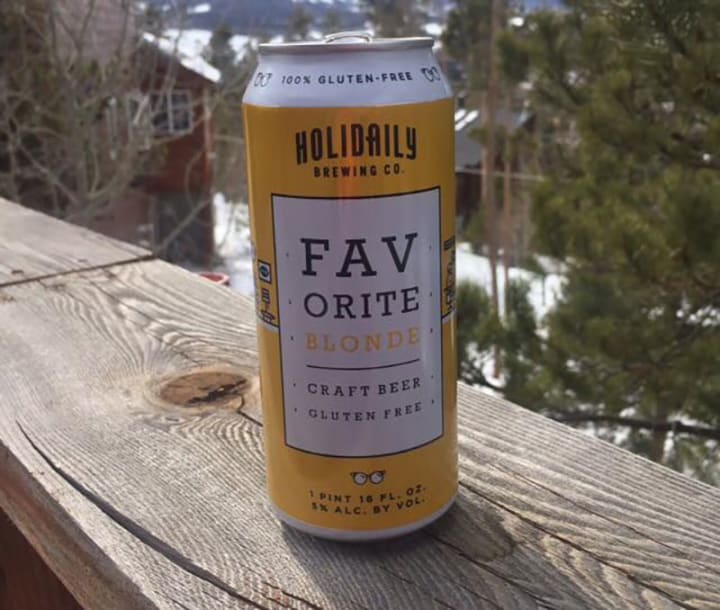 As canned craft beer grows and provides more options for everyone, the gluten-free Holidaily Favorite Blonde Ale will likely fool the majority of craft beer drinkers into thinking it's just like the real deal. It can be really difficult to find a gluten-free option that hits the spot, but Holidaily Brewing has managed to do it with this well-rounded blonde ale. In fact, they've managed to do it with all of their beers. Nestled in the outskirts of Golden, CO, Holidaily is ran by brewers who really know what they are doing. Named after a nickname given to the founder by her grandfather, Favorite Blonde Ale is quite the conversation piece at 5 percent ABV - perfect for introducing your gluten-free friend to what a beer should really taste like.
Sockeye Mango Dagger Falls IPA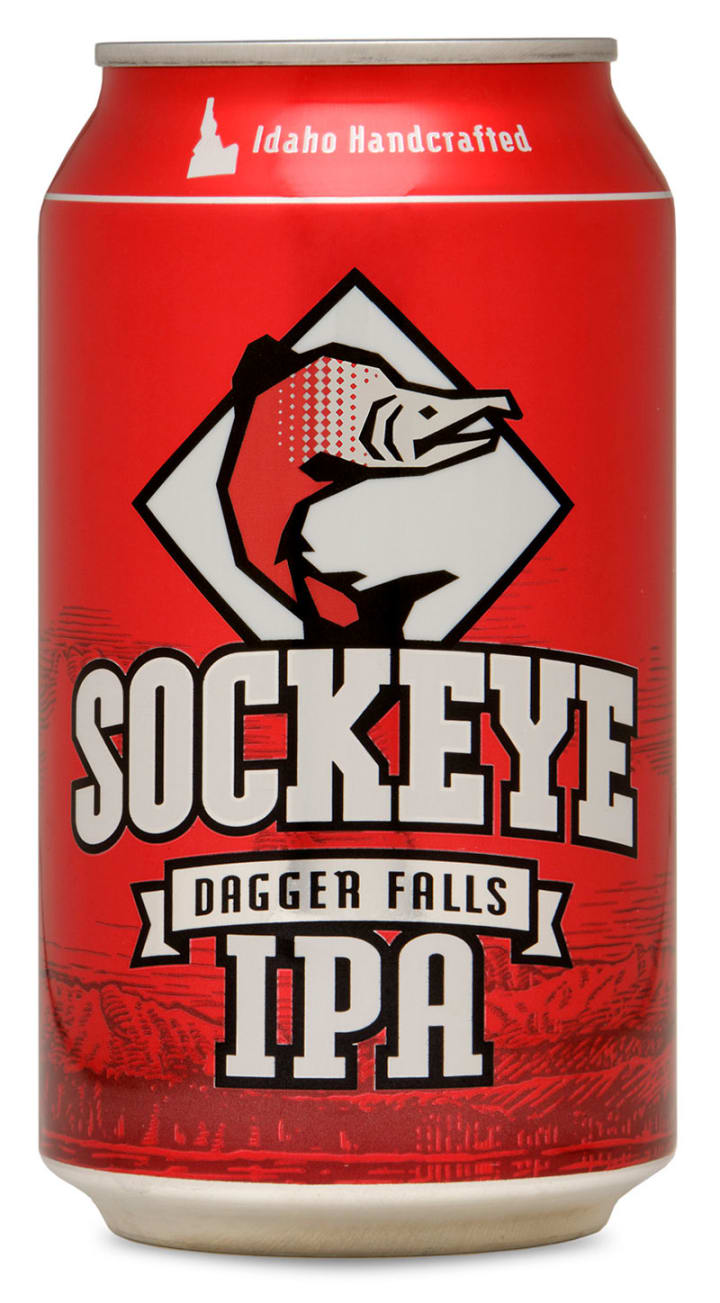 Sockeye Brewing took their award-winning flagship beer, Dagger Falls IPA, and added mango puree to create a summertime specialty they brew all year long. The Mango Dagger Falls IPA has a 6.5 percent ABV and tangy mango lures the drinker in, before the pine and citrus hops mingle and the malt body shines. The mango sweetens the hops' bite just enough to make IPA haters rethink their stance (and maybe even crack open a second can). According to their website, Sockeye's brewers boast a collective 70 years of brewing experience and a combined medal tally of 130+. Unfortunately they don't distribute very far outside of Idaho's borders, but the trip is worth it. While you're there, try to check out the original Dagger Falls that gave this canned craft beer its name.
Dogfish Head 60 Minute IPA
A longtime popular IPA across the United States, Dogfish Head's 60 Minute IPA is now available in cans. Getting its name from the process of adding 60 different hops while boiling for 60 minutes, this surprisingly sessionable IPA will satisfy any hop-lover. First released in 2003 after its predecessors, 90 Minute IPA and 120 Minute IPA, the 60 Minute IPA packs a powerful punch and a 6 percent ABV, now in a compact can. Not impressed with the results of traditionally canned beer, Dogfish Head waited to make the production leap until they could meet the high standards that their following has come to expect. As a leader in the craft beer industry, these freshly-distributed cans are sure to fly off the shelves.
La Cumbre A Slice of Hefen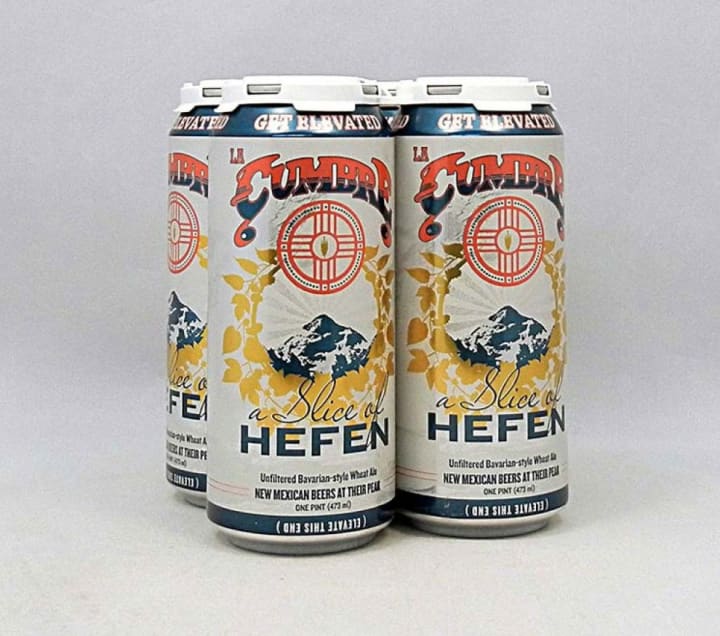 La Cumbre's A Slice of Hefen is an "Unfiltered Bavarian-style Wheat Ale" served up in a full pint-size can. This beer is a great option for the hop-shy and style traditionalists alike, best served in a 23 oz. Hefe glass. A Slice of Hefen has hints of vanilla and clove in the aroma, with a creamy body and a dry finish at 5.4 percent ABV. If poured into a glass, the hefeweizen shows off a pillow white head and lively carbonation. Based out of Albuquerque, New Mexico, La Cumbre offers a well-rounded lineup of styles all year long, decorated with medals from the Great American Beer Festival and the World Beer Cup.
Eddyline Brewing Crank Yanker IPA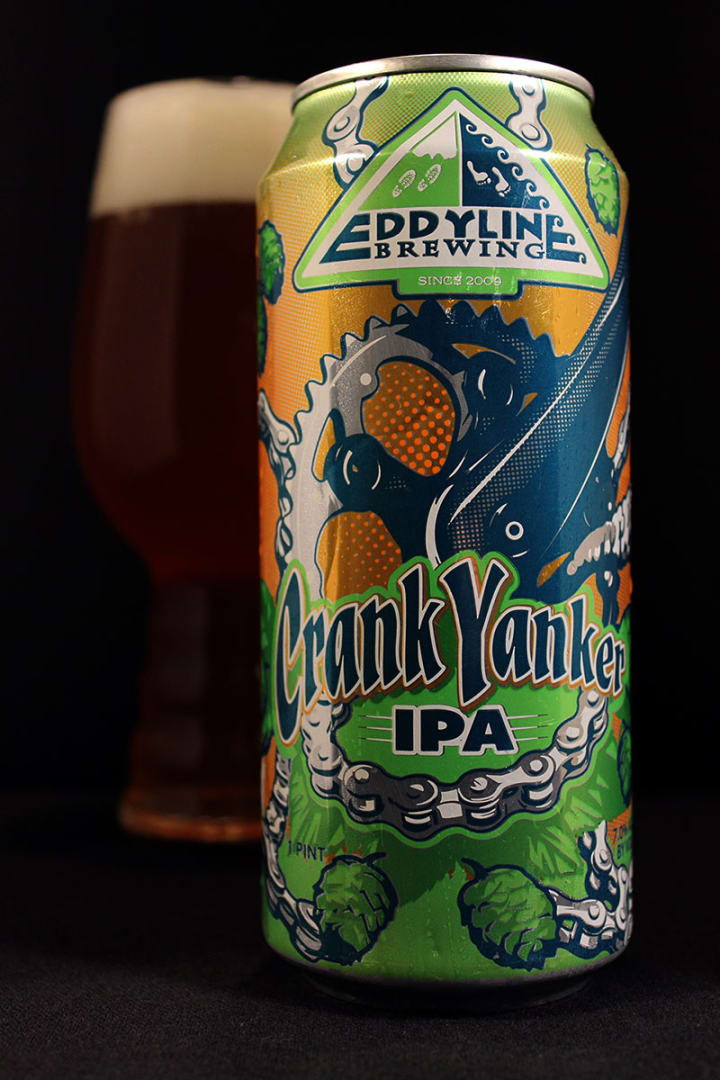 Another pint-sized offering, Eddyline Brewing created the Crank Yanker IPA, which went on to win the silver medal in the 2014 World Beer Championship. With the goal of serving brews drinkable enough for any outdoor adventure, Eddyline took it a step further when putting this beer into production with the lighter material, a more positive environmental impact and high quality product. Set against the Buena Vista, Colorado backdrop where the brewery started, the entire range of Eddyline Brewing cans show a commitment to the active outdoorsman lifestyle. After a hard day of play, this 7 percent ABV canned craft beer is sure to please with a satisfying balance of maltiness, citrus aroma and a lingering hop finish.
Avery Brewing Ellie's Brown Ale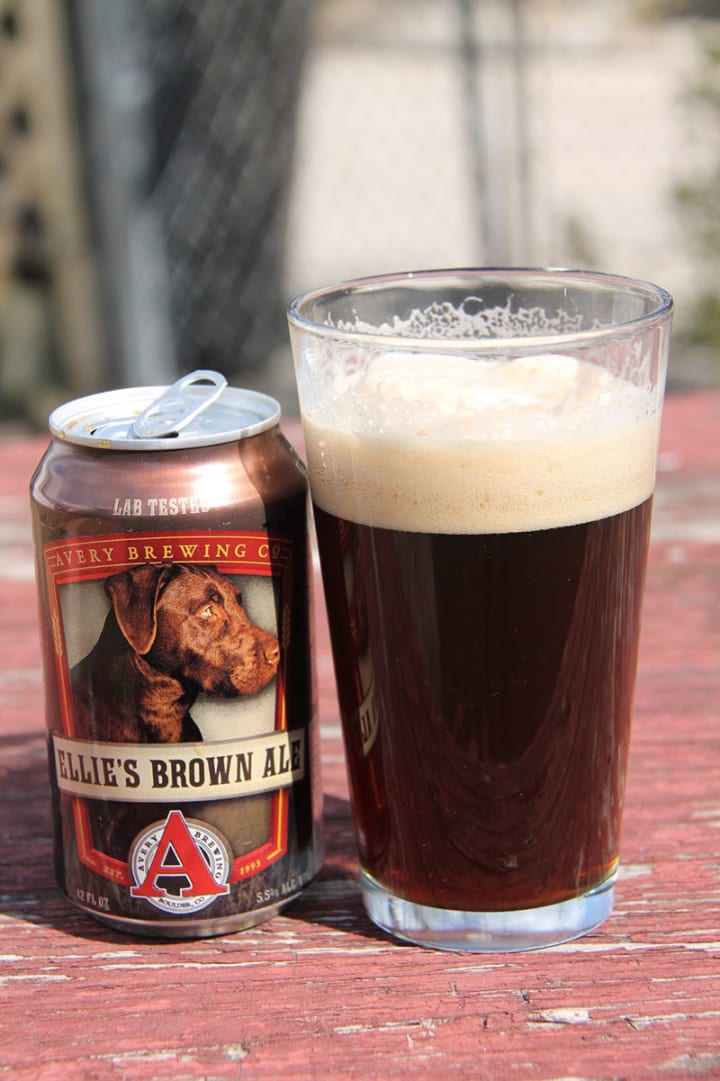 When the time calls for a diversion from citrus and hops, Avery Brewing's Ellie's Brown Ale can hang with the best of the canned beers. With a rich variety of malts, including Chocolate, Munich, and Honey Malt, this brown ale has a rich body that will satisfy any dark beer lover. The heavy malts are balanced out by subtle hop notes, leaving the drinker with a perfectly-balanced brown ale. Operating out of Boulder, Colorado since 1993 and canning since 2010, Avery Brewing Company has a large following and an experimental approach to creating new brews. They recently moved to a larger brewing facility and offer a variety of cans for every beer lover.
Oskar Blues Ten FIDY Imperial Stout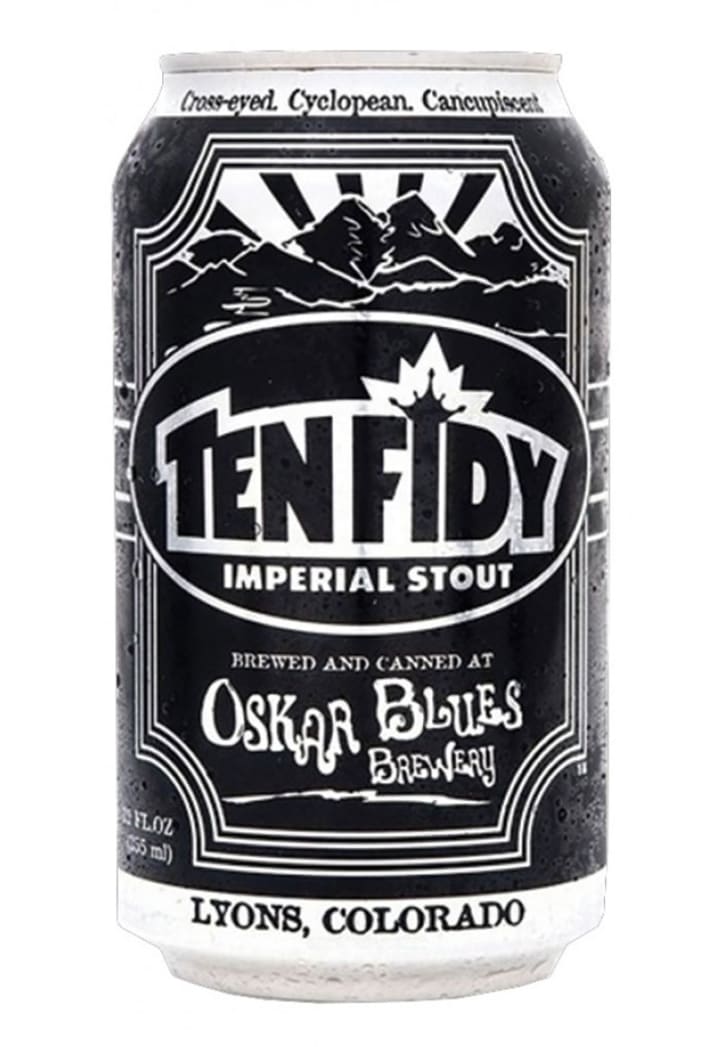 This list would not be complete without a good, heavy beer and Oskar Blues has the best contenders for that spot. When searching for a hefty selection that will do the trick with just one serving, look no further than Oskar Blues Ten FIDY Imperial Stout. With a rich, caramel-coated chocolate body and a 10.5 percent ABV, this beer evokes thoughts of winding down next to a fire after a hard day's skiing. Born in Colorado (and recently expanded to North Carolina and Austin, Texas), Oskar Blues Brewing's more daring offerings are well above the typical alcohol by volume range, perfect for when you need a canned craft beer with a little more weight behind it.