The Four-Twenty Games... Yep, They're Real
Not only are they real, they're surprisingly legitimate.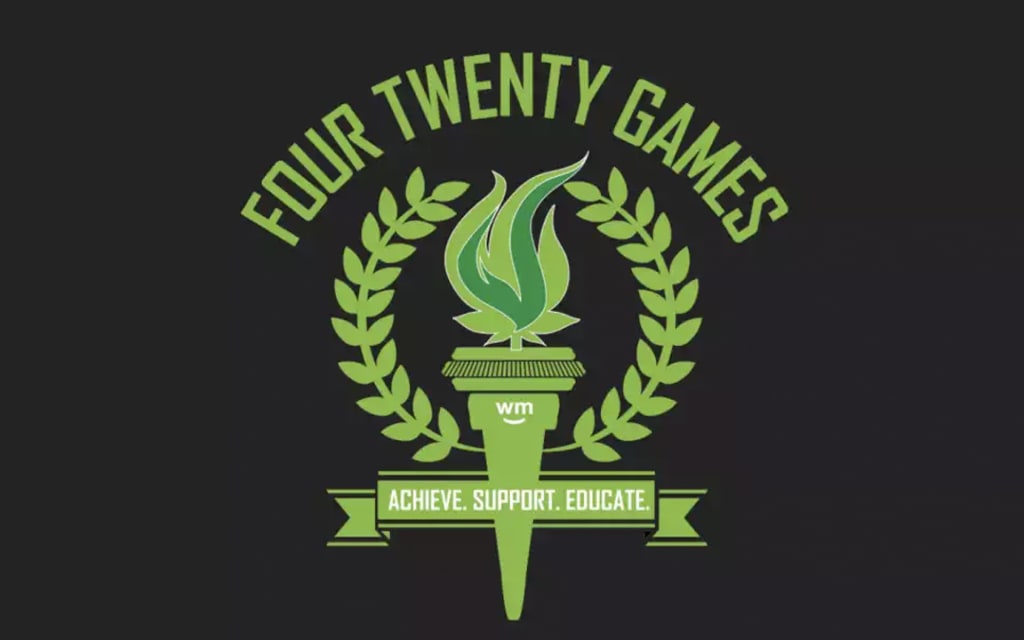 If you picture what a '420 Games' would look like, let's get real ---- you're not picturing pillars of athletic prowess. No, dedicated pot users are far more often stereotyped as out-of-shape basement dwellers, often clad in a stained t-shirt and occasionally encrusted in Cheeto dust. The only marathon they'd be training for would be a Simpsons one, right? Well . . . not so much, if you talk to the folks in charge of the Four-Twenty Games. A series of athletic events that kicked off in 2014, the Games proved a quick success, and they've been expanding ever since.
More participants are joining up, more states are playing host to the Games, and more weed is being consumed. Not too much, though. As the Four-Twenty Games are firmly an athletic event first, and founder Jim McAlpine wants to avoid both stereotypes and his weed-user Olympics being classified as a mere joke, the smoking of marijuana isn't encouraged during the Games themselves.
Running With a Twist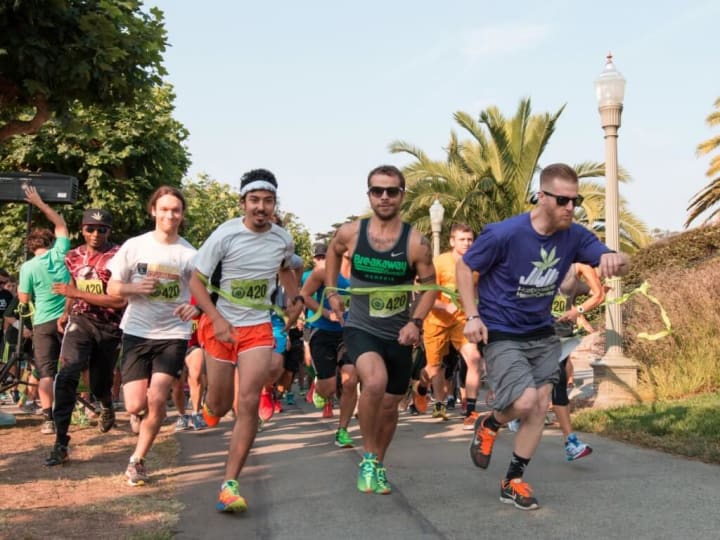 Pre-event, as well as during and after, athletes are permitted to indulge in a little vaping or perhaps munch a pot edible, but whipping out a joint is discouraged. Not only is smoking in public generally illegal, a hazy cloud of weed smoke hanging over the events is just what the Games don't need to be considered a genuine athletic competition. And yes . . . it actually is one. Beside the Games' signature 4.20-mile run (the Games like to state that participants 'go the extra mile for cannabis', as a more traditional 5K clocks in at only 3.1 miles), those who sign up can also take part in obstacle courses, golf tournaments, bike races (both mountain and road), and triathlons.
Challenging Stereotypes
Sound like something your average stoner couldn't take on? It does, but that's the point. With the Four-Twenty Games, McAlpine and his crew are working to change the public's perception of marijuana users, and to change marijuana users themselves by showing them that weed use doesn't necessarily have to conflict with serious athletics. In fact, McAlpine is additionally gearing up to open 'Power Plant Fitness', a chain of gyms where pot will (or, in some cases, will not) be recommended by trainers in conjunction with the individualized workout routines of attendees. You could say he's pretty serious about bringing attention to the connection between higher-level athletics and the judicious usage of marijuana.
Challenging Stereotypes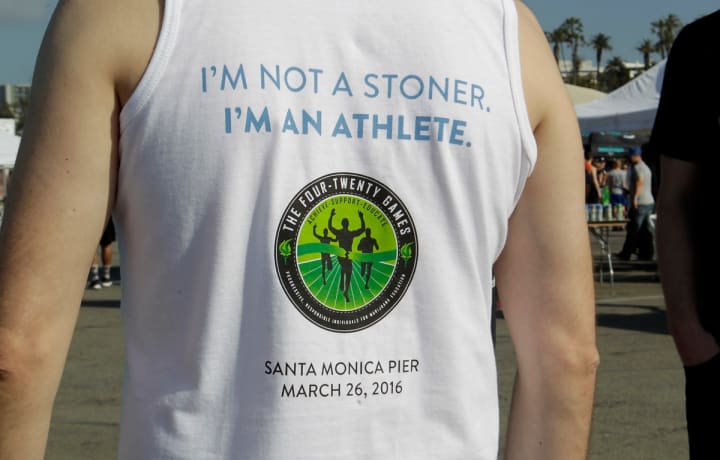 It's to this end that the focus on fitness first, cannabis second is so strong at the Four-Twenty Games. Mornings at the Games begin with, yes, maybe a little pot usage by some participants, but also fruit, bagels, and Power Bars to keep everyone energized and on track. The signature 4.20 mile race is run with little focus on weed at all ---- beside the fact that every entrant's bib number cheekily reads '420'. Families are encouraged to attend, and all participants are urged to act in a respectful manner.
Act respectfully, and, hopefully, onlookers just might change any preconceived notions they hold on the subject of marijuana users. Lazy, grimy, and out of shape? Nothing about that holds true for Games participants, who are primarily young (though seniors and the middle aged happily attend as well), fit, and having a blast challenging themselves in the great outdoors. After the events have taken place, attendees can celebrate with a free two-hour beer garden hosted by Games sponsor Lagunitas Brewing Company and a concert with some sweet beats to keep up the party mood.
Putting a Little Green in Your Fitness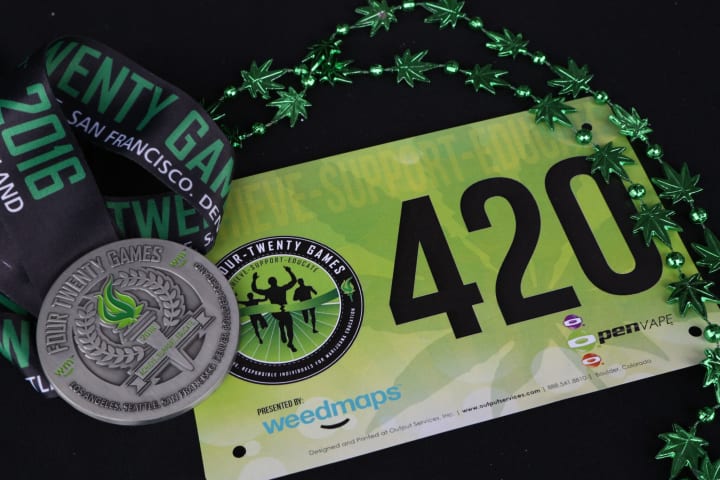 Marijuana use is allowed, as long as it's done legally, responsibly, and discreetly. While weed definitely hangs as the leafy backdrop to the Games, it's rarely thrust to the forefront. After all, the Four-Twenty Games aren't about defining participants by their desire to partake or not. Fitness first, cannabis second is the motto ---- and fitness, perhaps surprisingly for the doubters, is most certainly present and accounted for.
Would you be interested in taking part in the Four-Twenty Games? Ready to celebrate your love of both weed and fitness? If yes, check out their site at 420games.org, and see if any future events will be opening up in your area.
Reader insights
Be the first to share your insights about this piece.
Add your insights