Cannabis Infused Beauty Products
Look and feel good while using natural products with cannabis infused beauty products.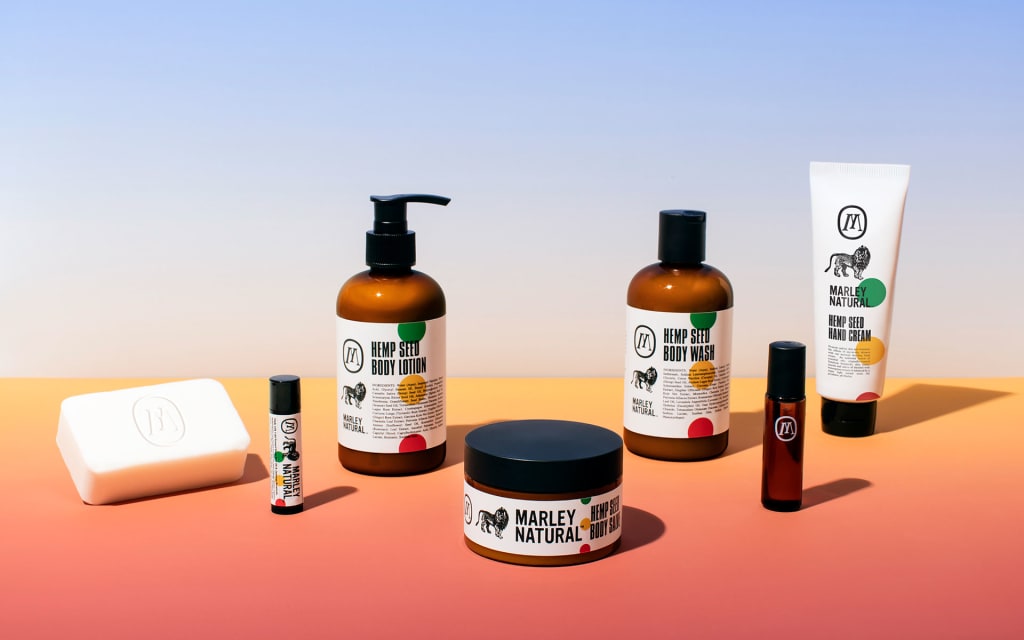 Cannabis is a beauty ingredient that is full of hydrating omegas and antioxidants. Cannabis-infused beauty products will provide you with healthy and glowing skin.
Cannabis infused beauty products are loaded with healing benefits. The sativa cannabis plant is processed for its two active ingredients, CBD (cannabidiol) and THC (tetrahydrocannabinol). Some people think that cannabis beauty is a new trend, but cannabis is an effective ingredient that has been used in the Eastern culture for almost hundreds of years. New and established companies are equally embracing cannabis to infuse in their beauty products. Hemp seed oil is an essential ingredient in pot-inspired lip balms, lotions, washes, and shampoos. Cannabis sativa seed oil proves to be a supercharges healer and moisturizer. With the help of cannabis-infused beauty products, you can treat a wide variety of different skin problems. Here are some good cannabis infused beauty products for everyone:
Indulge your skin with the moisturizing properties from the indigenous plants of Jamaica. Your skin will feel revitalized, hydrated, and replenished with necessary nutrients and antioxidants. The soap is blended with coconut and hemp seed oils, as well as olive and safflower. Balanced out by eucalyptus, all natural agents for well-being and integral renewal, you will look as good as you feel, and vice versa.
This perfume oil is equally good for men and women. This spicy, sexy, and peppery fragrance is free from harmful chemicals. With pepper and fig top notes, lemon and orange middle notes, and patchouli and sandalwood base notes, this perfume smells as good as it is for your body. Its natural ingredients prevent skin irritation and inflammation.
Relax and reboot with Marley Natural's Essential Oil Blend. Combining baobab, marula, hemp seed oils, and grape seed, as well as lemongrass extracts and rosemary, this roll on blend can promote calming and stress relieving benefits. Also featuring notes of chamomile, geranium, and bergamot, it can be used as an everyday scent or for when deep relaxation is needed. Roll it onto pulse points to ensure distribution to integral points of stress relief.
This cleansing gel is good for cleaning your hands and purifying all skin types. This cleanser can gently clarify your skin and hydrate without stripping, drying, or irritating the skin and help to reduce epidermal stress. You can make it an important part of your prevention and maintenance regimen. You can apply this cleanser to wet hands to make a lather and clean your hands. You can use this special gel in a bubble bath that will relax your body and mind or as regular body wash in the shower.
Malin & Goetz hair pomade is a natural styling aid manufactured with cannabis sativa seed. It is good for moisture because the texture is amazingly blended with aloe plant and yucca extracts to prevent damage and to protect your skin. It works really well with all types of hair to hold different styles, and it is good for instant grooming. The residue free feeling left on your hands will be refreshing, since you won't have to scrub your hands after applying. The hair pomade offers definition and texture by combining cannabis sativa seed, soybean, and meadowfoam seed for added moisture.
This body lotion is one of the best body care products, and this formula is based on the cold-pressed hemp and sativa oil. It captures the pure form of nutrient-rich and nourishing benefits. It is good to use at the beach or during a shower to lock in the benefits from the hemp seed.
Cannabis infused lip balm is a good way to consume marijuana. It soothes sore lips and gives a little buzz to your lips. This sativa-based balm can lift your mood and keep you relaxed after a long day. It is simple to use this edible balm, which is a unique combination of wax, essential oil, and coconut oil.
Moreover, you can also use other cannabis infused beauty products, such as toothpicks, toothpaste, coffee pods, and moisturizer based on sativa seed oil.
With so many great benefits to cannabis infused beauty products, it's no wonder that they are more popular than ever. Aside from the natural benefits they offer your body, many of them also promote organic, sulfate free production. Cannabis infused beauty products help you look good and feel good about the products you're using, their effect on the planet, and their effect on your body and wellbeing. If you wouldn't buy just any cannabis off the street, you should apply the same mantra to your cannabis infused beauty products.
list
health
Holistic health practitioner. Believes in using natural remedies over traditional medications whenever possible. Volunteers at a recycling plant.