Best Weed Strains for Experienced Users
Check out the best strains below!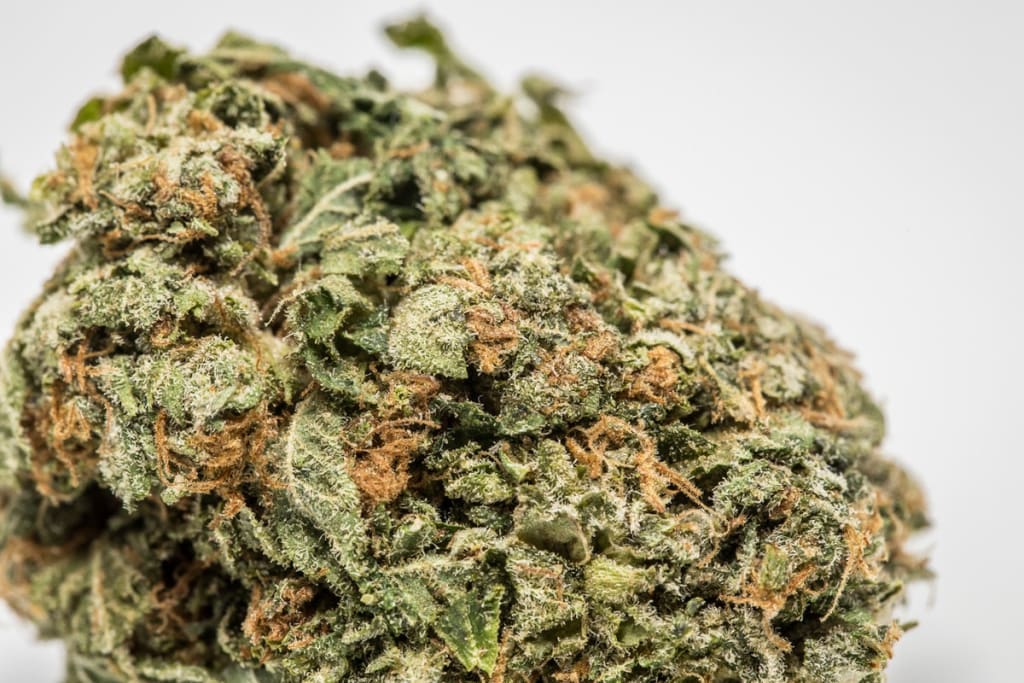 Even the most experienced cannabis smokers haven't tried every single strain on the market. That's impossible. Breeders continuously experiment and come up with outstanding creation. Recreational cannabis is being legalized with a growing pace, so that gives growers more wind at their backs.
Beginner users are confused: what weed should I start smoking when there are so many options? But the dilemma stays for years after you start experimenting with marijuana. As an experienced user, your needs have changed. Now you need something more balanced and more powerful at the same time. You know what effects you like, and you would like to discover the perfect strain that meets them.
We'll suggest two strains that are perfect for experienced cannabis users. But first, let's see why we chose those two specific strains.
What Kind of Strain Does an Experienced User Need?
• It has to be delicious!
Since you're not new to marijuana, you can tolerate strong, harsh tones when smoking. Seasoned users have nothing against earthy and diesely tones. However, the strain's flavor has to be special, deep, and suited to their taste.
Weed smokers with experience can tolerate higher THC levels, but strains that are very potent are known to leave a "chemical" aftertaste. It's okay to sense it, but you don't want it to be overwhelming.
• It's best when it's balanced
Depending on their needs, newbies prefer either Indica or Sativa effects to dominate their weed. Those with some experience have learned to love the best of both worlds. According to the rankings we get from this category of users, they like a good balance between Indica and Sativa in their marijuana.
• Higher THC levels are OK!
You surpassed the period when you were afraid of the side effects of potent weed. Now, you know your dose and you know how to control your mind when it's under the influence of marijuana. You can handle higher levels of THC, but you don't want to go to extremes.
The good thing about being an experienced user is that you spend less money on weed. You get high from a smaller dose, which you've learned how to control. This doesn't mean that you should go for strains that contain 29% of THC. That's a bit too much. But if you've gained enough control over your weed-consuming habits, it's okay to choose weed with potency of 24% or so.
• The strain should be accessible
When you find the perfect strain of all times, you'll want to keep using it. You'll never go back to mainstream weed that you used to rely on. But for this to be possible, you want the strain to be non-stop available in local dispensaries or through online orders.
Based on these criteria, we chose two strains that are potent, flavorful, ideally balanced, and easily available.
2 Weed Strains that Experienced Users Will Love
Dark Horse breeders chose an adequate name for this powerful strain: the name of Incredible Hulk's alter ego. Bruce Banner is one of the most potent weeds available for commercial sale. With THC levels of 23-24%, you can expect immediate effects. What kind of effects? Energizing!
With 60% of Sativa in its genetics, Bruce Banner is a breezy strain. It will make you laugh. It will boost your creativity, and it will deliver a sense of calm happiness. There's enough of Indica in it to mild down the strong energizing character.
Right after smoking it, you'll feel the head-high. Most users describe the feeling as "creative euphoria that mellows down into comfortable relaxation." These effects are suitable for people with muscle and arthritis pain. Some smokers swear by it as the ultimate remedy for migraines.
The smell is distinctively herbal and mixed with citrusy notes. It's strong, but pleasant. As for the the flavor, it's pleasant when you use a vaporizer or bong.
If we look at Bruce Banner's parent strains, we'll understand why it's so popular. It's the child of Strawberry Diesel and OG Kush - two very distinct strains that blended their characteristics into the perfect match.
Negative effects are rarely reported, and they are mostly limited to dry mouth and dizziness. But you're not a novice in the world of marijuana; you know that you have to stay hydrated before, during, and after smoking strong weed.
The average potency of Gorilla Glue is 22% of THC. But you already know this: averages shouldn't confuse you. The THC level of Gorilla Glue may be as "mild" as 18% or as crazy as 32%. That's why it's important to get powerful weed from reputable dispensaries that properly declare the potency of the products they sell.
Gorilla Glue draws its genetics from popular ancestors, including Chocolate Diesel, Chem's Sister, Sour Dubb, and Sour Diesel. This blend resulted with a 50/50 balance between Indica and Sativa. The effects hit you almost instantly. They start with an uplifted, happy mood that works brilliantly against accumulated stress. This head-high lasts for a couple of hours, and it slowly drops into a body-numbing comfort.
Users report this strain to be helpful for symptoms of anxiety, depression, PTSD, and insomnia. If you're accustomed to smoking weed, you won't experience serious side effects. Novice users report headaches, dizziness, and even paranoia. Gorilla Glue is intended for those with experience and control over their habits of consuming weed.
Coffee and mocha are the dominating notes in the scent. The taste is strong, diesely, earthy, and with a long aftertaste.
Stay Safe!
Experienced users shouldn't get carried away with outrageous THC levels. You know this for a fact: marijuana is best when used at the right dose. You want to feel its pleasant influence and avoid the side effects as much as possible.
Both Bruce Banner and Gorilla Glue are perfectly balanced and potent enough to meet a connoisseur's expectations.