Youth Immortal
Daylight Waning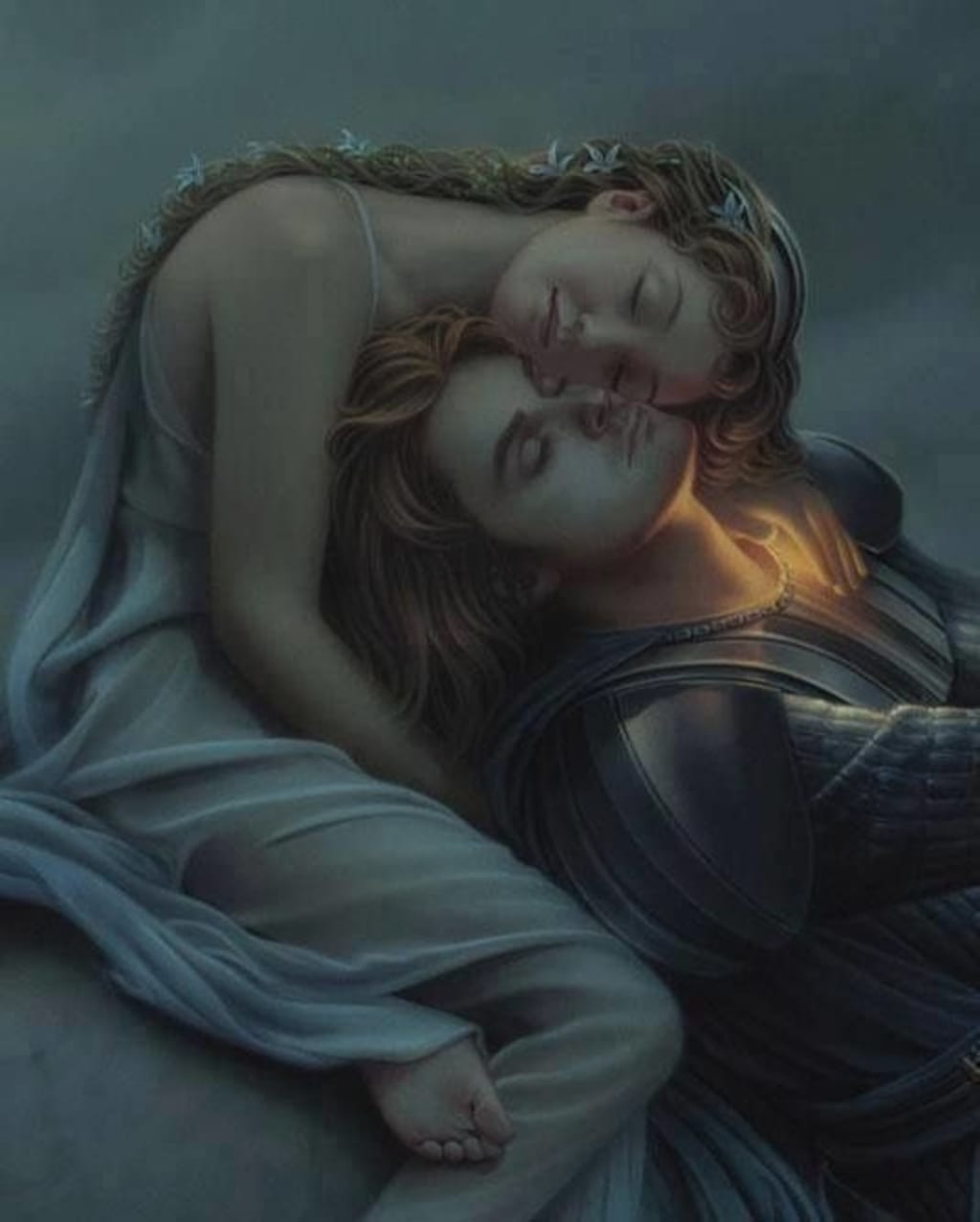 tumbler - https://www.google.com/url?sa=i&url=https%3A%2F%2Fwww.pinterest.com%2Fpin%2Ftumblr_o3bghjzxjb1spqlu6o1_540--316448311309268181%2F&psig=AOvVaw12c_1A6kLfIr9EdIB0H5rp&ust=1672597607202000&source=images&cd=vfe&ved=0CBAQjhxqFwoTCIj4gOO9pPwCFQAAAAAdAAAAABAJ
A perpetrator
Arrived.
Willing I went at first,
Hoping for dreams and completion.
Fast friends,
Traveling mountains of life,
We swam the current, washed the past,
And only saw the future,
Happy lovers loving all
With naive eyes wide open.
Daylight waning,
Grass turned black
And winter was on the water.
Suddenly I felt the ice.
I gazed to the lover who was with me
Discovering only death,
His stagnate presence so scarcely noticed
as I held his bony hand in mine.
While we waltzed through gold-filled years,
His seductive lies became me,
Learning too late meretricious love
That beguiled me year to year.
In releasing frozen clutches,
Falling mercilessly down,
Another hand has rescued me,
Giving strength to what remains.
It raised my weary eyes,
No longer vision blurred with pain,
But clearer now and solely filled
With the good Lord's love and hope.
About the Creator
I'm a mild-mannered project accountant by day, a free-spirited writer, artist, singer/songwriter the rest of the time. Let's subscribe to each other! I'm excited to be in a community of writers and I'm looking forward to making friends!