The Mermaid's Guarded Treasure
An Ocean of Riches Beyond Measure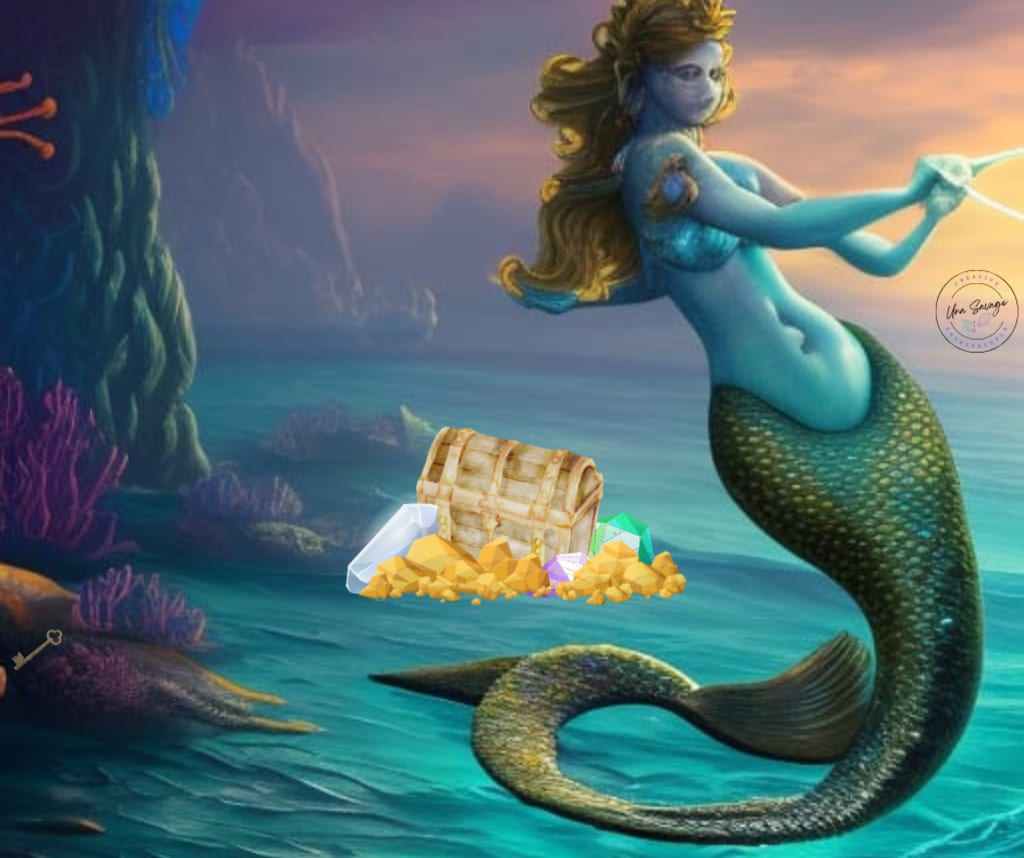 Created with Nightcafe Studio and Canva
Deep in the ocean was a buried treasure,
Long forgotten and hidden beyond measure.
It contained gold coins that shone so bright,
Enough to make your vision take flight.
With riches untold, search on with pleasure!
It was said the treasure was a king's,
Protected by a mermaid who sings.
Though some tried hard to discover its place,
No one could find it in space.
But when you do, it will be worth many things!
The ocean was deep and filled with blue,
But the mermaid who guarded it knew.
She sang a song so loud and clear,
To protect the treasure that was once dear.
It held secrets of wealth they kept hidden from view!
About the Creator
I'm Una Savage. I love reading and writing, and I enjoy traveling. Most importantly, I'm the mother of an autistic child which is both challenging and rewarding, and it has taught me a great deal about life and myself.
Reader insights
Be the first to share your insights about this piece.
Add your insights