Letting go of my ego
My soul is where the magic lies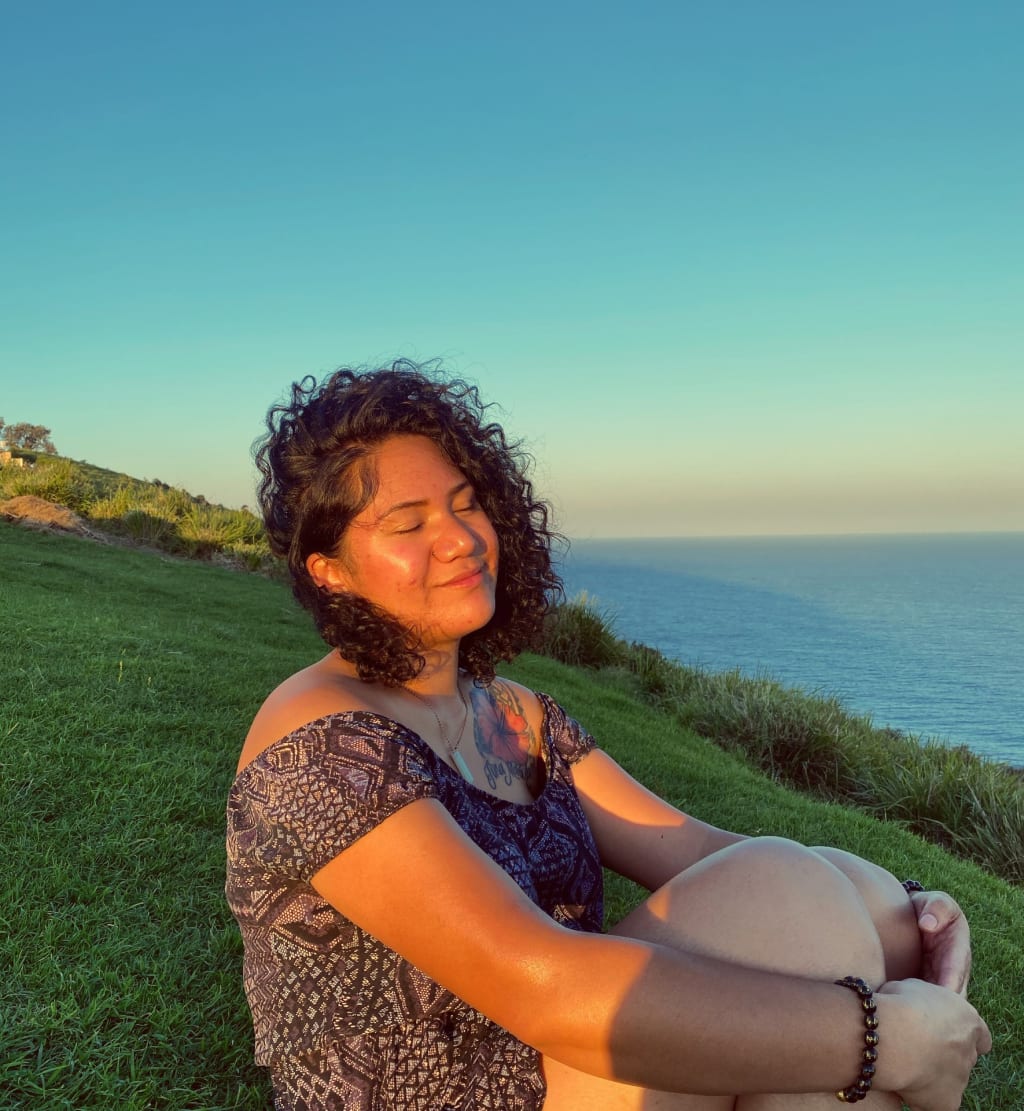 Me in my safe zone.
I'm letting go of my ego
It's time for her to go
It's time for me to be free
It's time for me to grow
I choose to nurture myself
I have been through my hell
I am rising up above a well
Words picked out of my soul, I will tell
Everyday I am learning and unlearning
My beautiful soul always longing and yearning
Longing for me to choose my heart
Carrying all this fear, I need to restart
I choose to cherish my existence
I choose to clear my energy this instance
Clear it from all toxic negative debris
My soul chooses right now to be free
I do it for you, I do it for me
We are all in this life together
We are all one, we are all connected
We can become our own president, become elected
Choose love over fear
Choose love over hate
We were gifted with love to generate
And not to discriminate
I choose to start anew
The universe has asked me to bloom
I can be the change I wish to see externally
Radiate my soul, ever so lovingly
My soul has many colours
All the colours of the rainbow
Protected by my brown melanated skin
Born with free will and my heart knows no sin
But I am human
I acknowledge my mistakes
Sometimes I just need to hit the brakes
Life is full of lessons
We gotta learn them to get to the blessings
Slow down, take it easy
Deep breath in, one two three
Living for no one, I only need to please me
Life is like honey and we are the bee
I am the centre of my world
I am God's precious girl
I stand up for me, I stand up for all
Our souls came here to have fun, to have a ball
Let us be conscious of our thoughts and feelings
Pick ourselves apart by layers; we need peeling
This is part of the journey of healing
Take our life back; new form of stealing
Radiate our truth above and beyond the ceiling
What thoughts belong to us?
Which feelings have made us rough?
Question every move we make
Ask ourselves what is really at stake
Happiness is a mind-state
Nothing outside of us could ever fill our plate
It comes from within
All power comes from within
We were not taught this
So now let us begin
May we seek our truth
Break out of our bad habits
Find our inner child in us
Imagine them as a joyful happy rabbit
Let us breathe love and light into our heart-space
With each breath we take
Let us connect with our true nature
With each moment we make
We can start today we can start now
We can look within and take a bow
Let us value ourselves
Let us embrace ourselves
Let us love ourselves to life
Let us peel these layers back
With our own carefully crafted knife
We are the creators of our own life
We are the vibrators of our own vibe
May we remember to be more outside
Breathe the fresh air and look up at the skies
Hand on our heart, closing our eyes
We are still breathing, we are loved, we are here
God is everywhere, far and near
My name is Theresa Lane
And I'm here to say we can all look within
We can all start by telling ourselves
that we are going to win.
love poems
About the author
Hi my name is Theresa, I'm finding my way through life by connecting to the love that I am, finding my creativity and passion to spread more love in the world through words ❤️
Reader insights
Be the first to share your insights about this piece.
Add your insights