It Must Have Been Fate
How One Night Led to Forever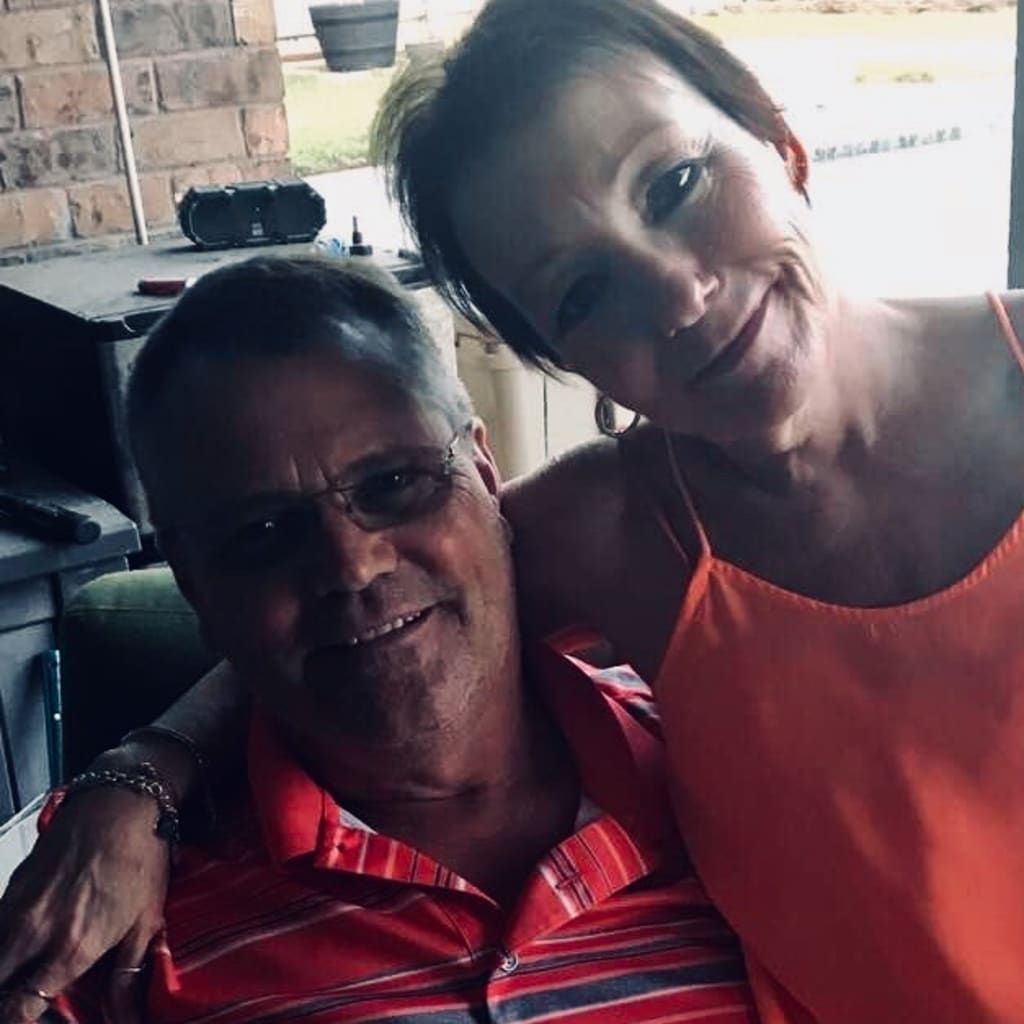 Dave and me a few summers ago.
Our eyes locked as soon as I saw him that night
My heart skipped a beat and I felt such a fright
Yet as he drew closer, I could see he was unknown
I relaxed as he reached for my now sweaty palm
We danced awkwardly to a well loved tune
Yet bored with the club, we'd be leaving real soon
He lead me outside to get his card from the truck
Dave was so nice, I couldn't believe my luck
Once that was done we went over to my car then
We talked for a while and he kissed me, that's when
I knew it was meant for us to have met
I felt super safe in his arms and yet
A question he asked next made my heart take a leap
"Are you done playing games, my love will you keep?"
I looked in his eyes and said, "Yes, I'll stay."
How could I have known I'd find love that day
What a leap of faith we both took that night
After thirty years plus, it must have been right
Although neither of us had been there before
We left that club together, never to go anymore
It must have been fate, I tell all my friends
Our kids are all grown, and we're just us again.
They said it wouldn't last, how we proved them all wrong
Now we're enjoying life to our own special song
love poems
About the author
Freelance writer/blogger studying to become a transcriptionist. Passionate about reading, writing, crafts, beach getaways, volunteering, alternative medicine, and healthy diets.
Reader insights
Be the first to share your insights about this piece.
Add your insights