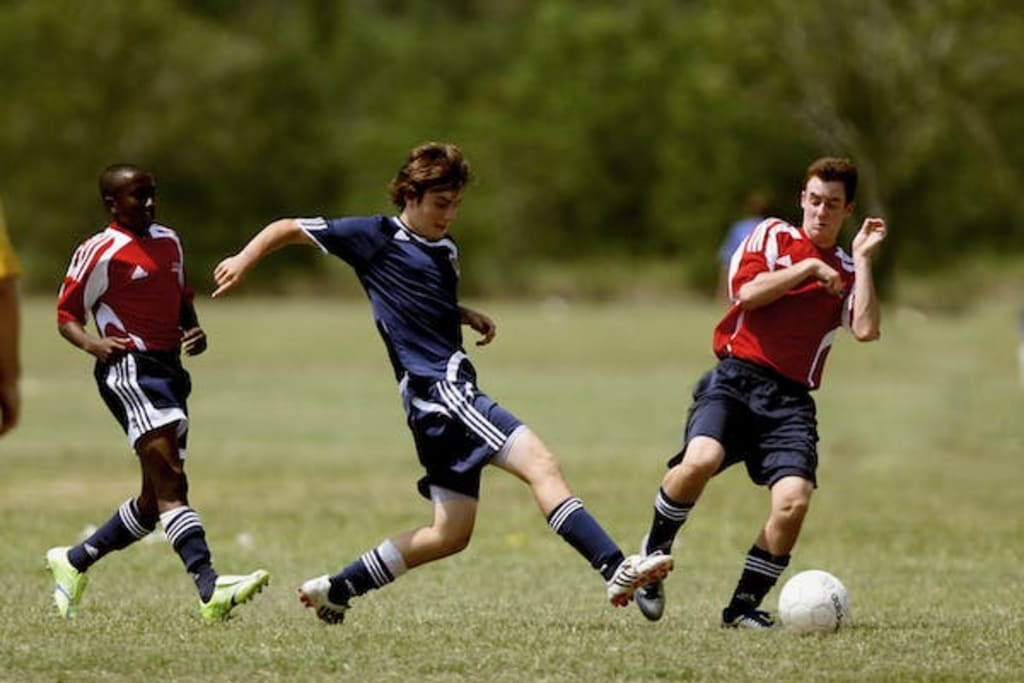 Cristiano Ronaldo dos Santos Aveiro, widely regarded as one of the greatest football players of all time, was born on February 5, 1985 in Madeira, Portugal. He was the youngest of four children born to Maria Dolores dos Santos Aveiro and José Diniz Aveiro.
Ronaldo's love for football started at a young age and he joined the local club Nacional at just 8 years old. In 1995, he moved to Madeira's capital, Funchal, to join local club Andorinha, and then went on to play for Nacional and later for the island's biggest club, CD Nacional.
Ronaldo's natural talent soon caught the attention of scouts from Portugal's biggest club, Sporting CP, and he joined their youth academy in 1997. He quickly made a name for himself with his impressive dribbling skills and goalscoring ability.
In 2002, Ronaldo made his professional debut for Sporting CP and was soon signed by Manchester United, one of the biggest clubs in the world, for £12.24 million. He spent six successful seasons at the club, winning multiple titles including three Premier League titles and the UEFA Champions League.
In 2009, Ronaldo made a big-money move to Real Madrid for a then world-record transfer fee of £80 million. At Madrid, he established himself as one of the greatest footballers of all time, scoring an incredible 450 goals in just 438 appearances and leading the club to four Champions League titles and two La Liga titles.
In 2018, Ronaldo made another big-money move, this time to Italian giants Juventus. In his two seasons in Italy, he continued his goal-scoring form, finishing as the Serie A top scorer in both seasons and helping Juventus win two Serie A titles.
Ronaldo has also had a hugely successful international career, representing Portugal in multiple major tournaments. He is the all-time top scorer for Portugal, with 109 goals, and has helped the national team win the UEFA European Championship and the UEFA Nations League.
Off the pitch, Ronaldo is known for his charitable work and his business ventures. He has launched several successful brands, including his CR7 fashion line, and has been an ambassador for numerous charitable organizations, including Save the Children and World Vision.
Overall, Ronaldo's talent, work ethic, and passion for the sport have made him one of the most recognized and successful footballers of all time. He is a true inspiration to millions of fans around the world and will go down in history as one of the greatest players to ever play the game.
Cristiano Ronaldo has achieved numerous accolades and records throughout his illustrious career. Some of his most notable achievements include:
5-time Ballon d'Or winner (2008, 2013, 2014, 2016, 2017): an award given to the best player in the world as voted on by a panel of international journalists.
4 European Golden Shoes (2010, 2013, 2014, 2015): an award given to the leading goalscorer in league matches from the top division of any European national league.
4 UEFA Champions League titles (2008, 2014, 2016, 2017): the most prestigious club competition in European football.
3 Premier League titles (2007, 2008, 2009): the top tier of English football.
2 La Liga titles (2011, 2012): the top tier of Spanish football.
2 Serie A titles (2018, 2019): the top tier of Italian football.
UEFA European Championship (2016): Portugal's first major international trophy.
UEFA Nations League (2019): Portugal's second major international trophy.
Most goals scored in the UEFA Champions League (126 goals): a record he still holds.
Most goals scored for a single club in Europe's top 5 leagues (450 goals for Real Madrid): a record he still holds.
Most goals scored for Portugal national team (109 goals): a record he still holds.
These are just some of Ronaldo's many achievements and records, and he continues to add to his list of accomplishments every year. He is widely regarded as one of the greatest footballers of all time and his legacy will live on for generations to come.
Reader insights
Be the first to share your insights about this piece.
Add your insights