What Are the Best Superfoods for Diabetics?
As diabetes becomes one of the most common metabolic diseases, it's essential to know the best superfoods for diabetics.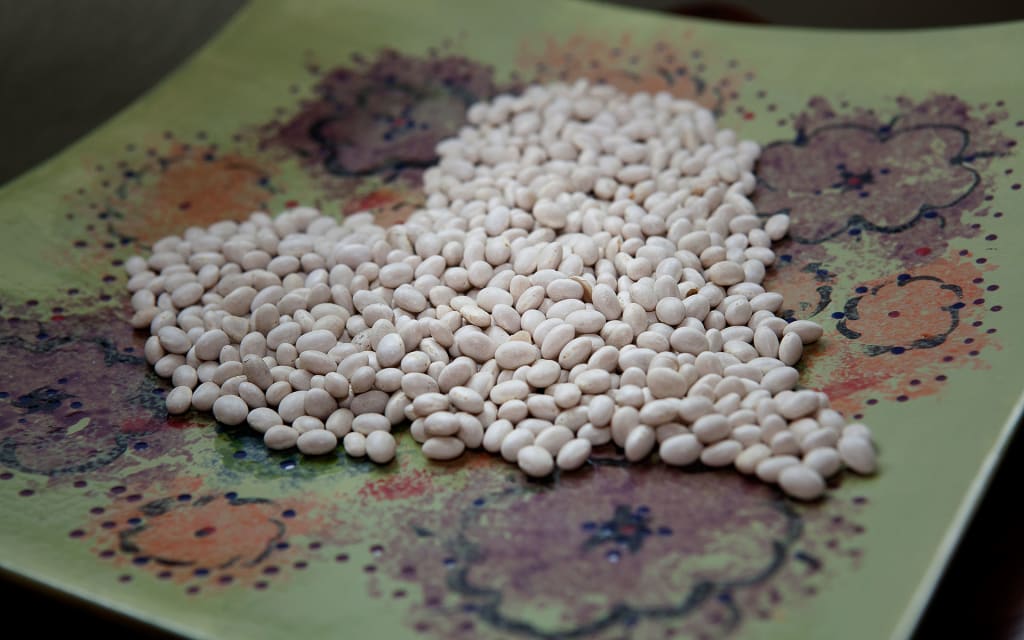 In the 20th and 21st centuries, diabetes has evolved to become one of the most common metabolic diseases. In 2013, more than 382 million people were diagnosed with diabetes and had to undergo major lifestyle changes. Individuals who suffer from diabetes have high blood sugar (glucose). As a result, diabetes sufferers cannot consume certain foods that are high in sugar and can aggravate their metabolic imbalance. However, certain foods can help diabetes patients keep their symptoms at bay—these are also known as diabetes superfoods.
What Makes a Food a Superfood for Diabetics?
Despite the fact that there is no official definition (medical or legal), the term "superfood" refers to foods that are rich in nutrients and can have a major beneficial effect on one's health status. In other words, they are nutrient powerhouses in the form of certain foods that contain large quantities of vitamins, fiber, minerals, and antioxidants.
However, when it comes to diabetics, things get a little bit complicated. Since sugary and starchy foods are out of the question (fruits, bread, pasta, etc.), the term "superfood" takes a whole new meaning and refers to foods that are both rich in nutrients AND can keep blood sugar levels low. The Glycemic Index (GI) of food is an excellent way to determine which foods are indeed superfoods for diabetics. Specifically, if you are diabetic, keep in mind that any food which scores less than 55 on GI is heaven-sent, whereas you should steer clear of foods with a score higher than 70.
For those who are still learning the ropes when it comes to eating superfoods for diabetics, here follows a helpful list that includes everyday foods which are easy to find. There is no need for you to ferret out any specialty stores to enjoy a "superfood-y" meal.
Kale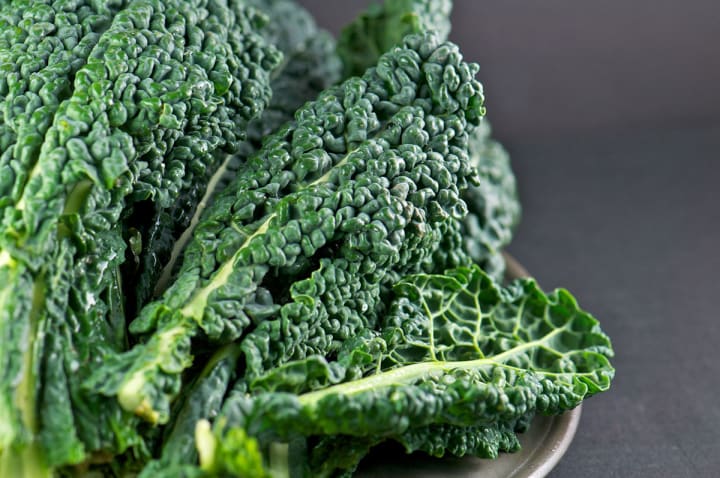 Kale is, without a doubt, an example of a nutritional powerhouse. This leafy green and non-starchy vegetable should be a versatile ingredient in any diabetic's kitchen. Kale is low in carbohydrates and calories, which can only be good for diabetes sufferers. Carbs tend to convert into glucose once they enter your body. As you cut back on them, you lower the chances of increasing your blood sugar levels. Meanwhile, kale is high in protein. The protein contains fiber, which is responsible for feeling satiated for a longer time.
However, this is not the only reason kale is a superfood for diabetics. It also provides a particular type of fiber that can lower your cholesterol levels. Keep in mind, though, that this kind of fiber is highly active when kale is cooked. Specifically, fiber attaches to bile acids and forces cholesterol out of your body. As a result, your body cannot absorb fat. Additionally, kale is rich in several elements such as vitamins (A, C, K) and flavonoids, which are critical for blood clotting and antioxidant/anti-inflammatory purposes.
Kale can satisfy everyone's palate with its talent to match with almost any type of food. Feel free to sauté, steam, stir-fry, or microwave your kale-based meal and reap its health benefits.
Fish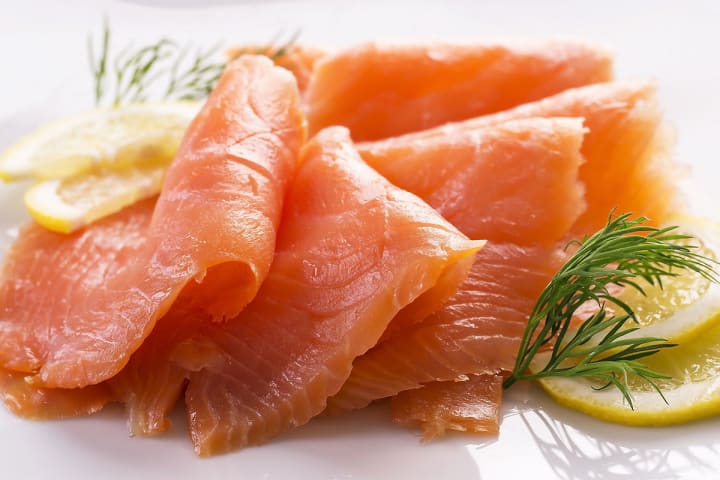 Most fish are an excellent choice for diabetics. Unlike several other foods, fish contain high levels of healthy fats, and are a great source of Omega-3 fatty acids. This type of fatty acid comes with many health benefits, including the ability to lower the triglyceride levels. Omega-3 fatty acids can also regulate blood pressure, preventing heart disease and stroke. Let's not also forget fish's power to reduce inflammation in your body.
Lastly, fish is also rich in protein (fiber). As mentioned earlier, fiber tends to keep you full for longer. No matter if it is mackerel, salmon, trout, or tuna on your plate, count fish in and give yourself a nutritional advantage.
Blueberries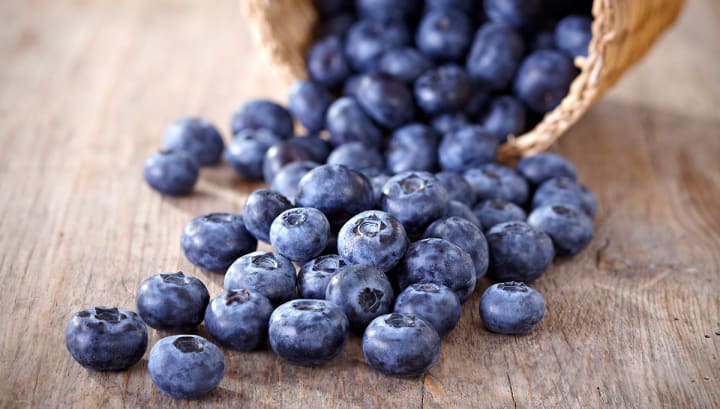 Another superfood that ranks low on the GI, blueberries can be a great substitute for your sweet tooth if you suffer from diabetes. They contain lots of fiber, which is a blessing for diabetics. Fiber contributes to the processing of glucose more efficiently by slowing down the rate at which glucose dissipates into your blood stream. As a result, it regulates your blood sugar levels.
Furthermore, blueberries are rich in antioxidants, which ward off numerous afflictions—including cancer and inflammation development. Medical experts credit mainly the anthocyanins (blueberry antioxidant) for decreasing the chance of developing Type 2 diabetes.
Nuts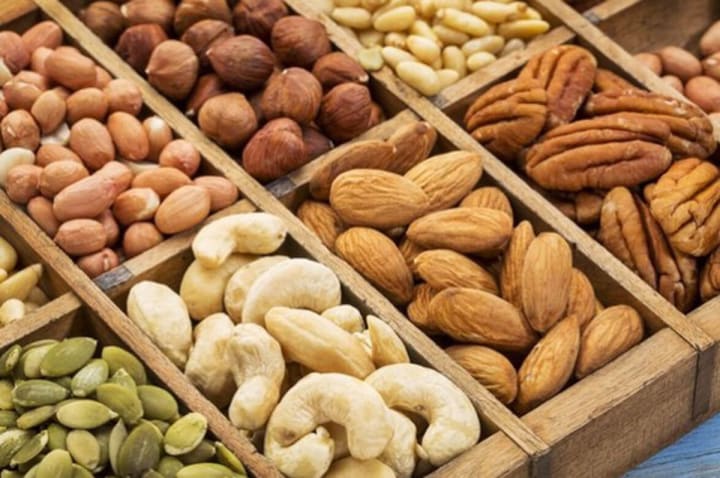 From pecans and peanuts to almonds and pistachios, nuts prove that great things come in small packages. They are rich in various elements such as protein (fiber), Omega-3 fatty acids, Vitamin E, and L-arginine (pro-diabetes amino acid).
Specifically, L-arginine forces your artery walls to become more flexible. As a result, the chance of blood clotting is significantly reduced. If we combine this with fiber's heart-related benefits, your blood sugar is bound to stabilize.
Let's not ignore that nuts have powerful antioxidant properties, which can help your body flush away harmful toxins that negatively impact your metabolism.
Beans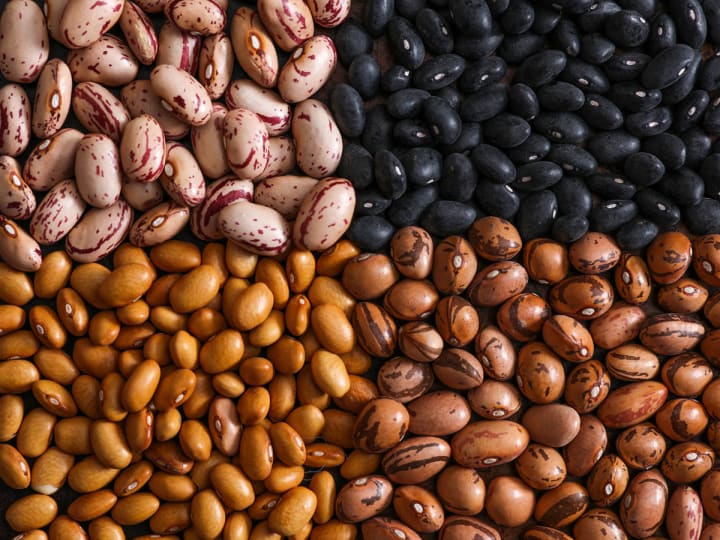 Beans are an abundant source of protein, and are therefore rich in fiber. Just half a cup of beans can provide you with almost one-third of your recommended daily fiber intake. As a result, beans help you regulate your blood sugar levels. They also contribute in controlling your blood pressure. These factors significantly lessen your chances of stroke and cardiovascular diseases.
Beans also contain lots of potassium and magnesium. Potassium is known for relieving stress and anxiety as well as promoting heart health. In the meantime, magnesium helps you maintain healthy nerve and muscle function while advancing your metabolic rate.
Some of the most delicious AND beneficial bean variations include white, pinto, black, kidney, and lima beans. You can eat them in many ways—in the form of soups, salads, or as an excellent substitute for beef in Mexican dishes.
Quinoa Seeds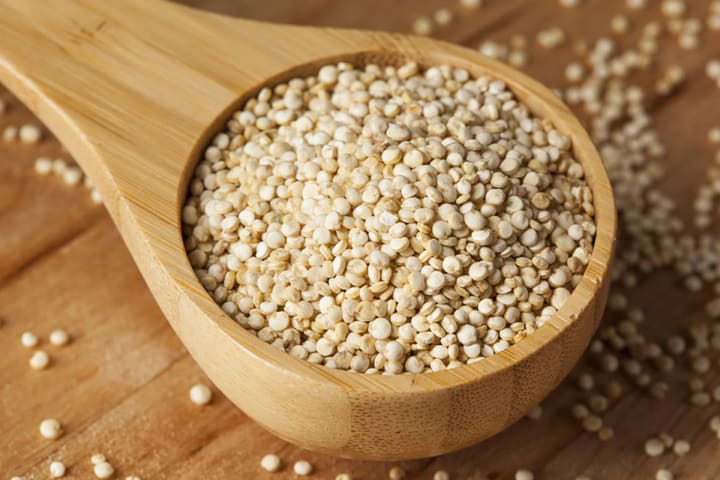 This option might seem a little strange to most, considering quinoa seeds only recently started gaining the popularity they deserve. However, it is also a diabetic-friendly option that's worth a shot.
Quinoa seeds are rich in nutrients—amino acids in particular. Amino acids are vital for composing protein. What makes quinoa seeds unique is the fact that their nine amino acids can't be composed inside your body. As a result, quinoa seeds promote protein composition inside your body while curbing hunger cravings and preventing blood sugar spikes.
Meanwhile, these seeds contain elements such as Vitamin B6, magnesium, and iron. Iron contributes to the normal oxygen transmission inside your body with the help of red blood cells.
Tomatoes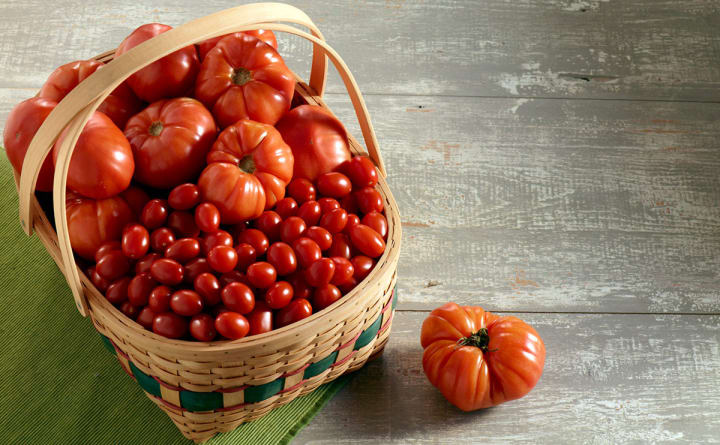 An oldie but a goodie! Tomatoes are one of those foods that almost everyone likes, and can make any meal taste better. However, tomatoes' benefits do not stop there. They are also a powerful superfood for diabetics. Tomatoes are a rich source of Vitamins A and C which promote your eye health as well as boost your immune system in general. They are also rich in lycopene, a strong antioxidant that protects you against cancer development. Research has shown that lycopene is most likely to prevent prostate cancer.
Additionally, tomatoes contain other essential nutrients such as bioflavonoids and carotenoids. These nutrients combat inflammation and result in lowering heart disease incidence. The last reason why tomatoes are a powerful superfood (especially for diabetics) is that they do not contain starch which is known for increasing glucose concentration in your blood.
Apples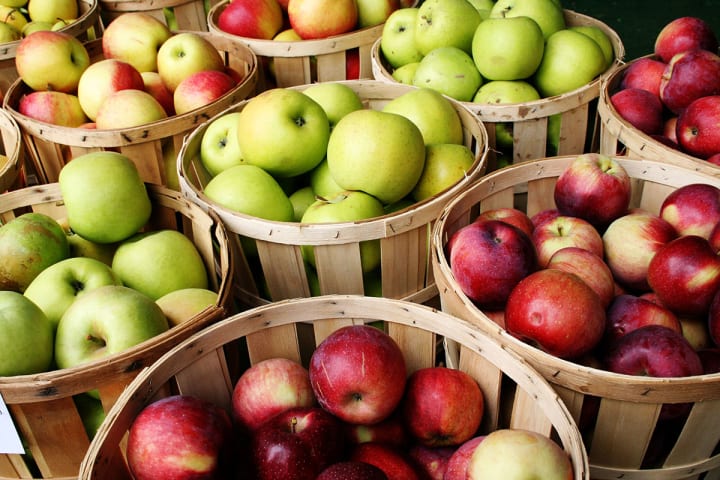 Apples are one of the few fruits on this list. Because most fruits contain lots of sugar, medical experts generally do not recommend them for diabetes sufferers. On the other hand, apples score low on the GI and are a diabetes-friendly fruit choice.
Apples and antioxidant walk side by side. They are rich in quercetin which is known for serving significant antioxidant purposes. Meanwhile, they are low in calorie and can satiate your hunger. As a result, they are a powerful ally in your effort to maintain a healthy weight.
Food can evolve into a nightmare for patients who suffer from diabetes. However, this can only be true if you let it happen. Healthy and well-informed food choices are crucial and can save you from significant discomfort when dealing with diabetes. So, there is such thing as medicinal nutrition, and it is a matter of everyday choice. Make sure you include the above superfoods for diabetics, and your life quality shall improve for the better.