Using Incense for Relaxation
Use incense for relaxation, and clear the air in your home
I love using incense, it makes my home smell clean and fresh, and it helps me to relax. You can get incense in the form of sticks, wax, cones, and oils. It also comes in a variety of different smells, my favorite smells are patchouli, ocean breeze, sage, strawberry, and orange flower.
. For incense sticks (also known as josh sticks) I use an incense holder, which comes in different designs. You simply place the stick in the holder pot or the hole, depending on which one you chose, and light it. I use these in one room because I find they are strong enough to fragrance my entire home this way. When doing this, keep it away from anything flammable because incense uses flame like a candle, and it can set fire to material such as curtains and clothes. The one downfall with incense sticks is they can be quite smoky when in use, and they often smell very strong. I also place a saucer under the burner as they let off a lot of ash which tends to fall on my units.
Cones are very similar to incense sticks, except they tend to be smokier and a lot stronger. Cones are best used on a back burner, although you can stand them on an incense holder and just burn them. back burners are extremely fashionable, and depending on the design you chose, they can form certain patterns with the smoke coming from the cone. Some cones have a special hole in the bottom of them, which you place on the hole of the backburner. Once they are lit, they take about two minutes to get going, and your room will be fragranced while the smoke interacts with the burner, creating a real showcase! The smoke will follow the pattern of the burner creating an illusion of for example space smoke or a pond coming from your burner. Below is an image of one of these burners.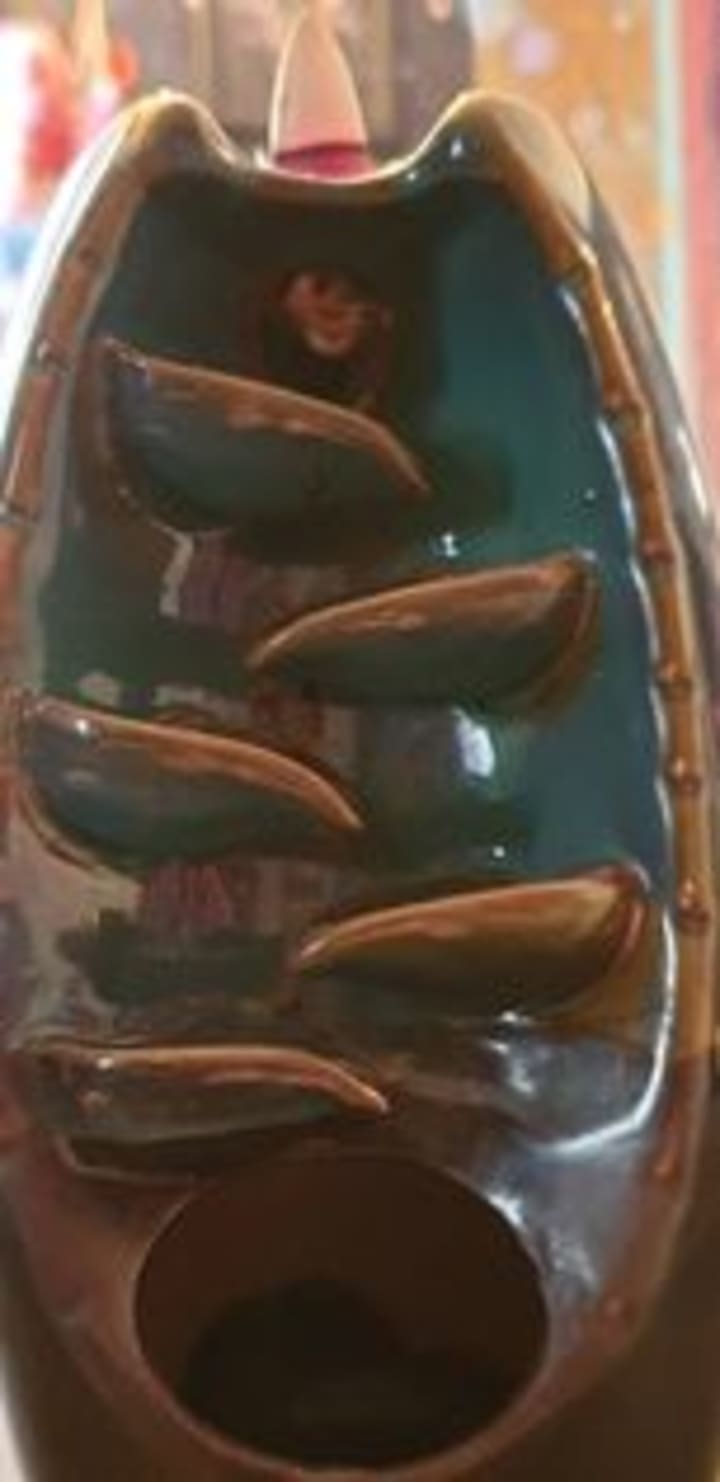 I love the smell of burning wax melts. Wax melts use wax similar to that of a candle, except instead of lighting it, you put it on a burner and melt it. There is a wide range of lovely smelling wax melts you can buy such as raspberry, strawberry, pumpkin, cinnamon, jasmine, to more floral smells. I burn mine in an electric burner that you plug in, and you can get these in a variety of different styles. My electric burner has 3d multicolored butterflies on it. It creates a relaxing atmosphere in any room and when the wax melts it smells wonderful. A picture is below.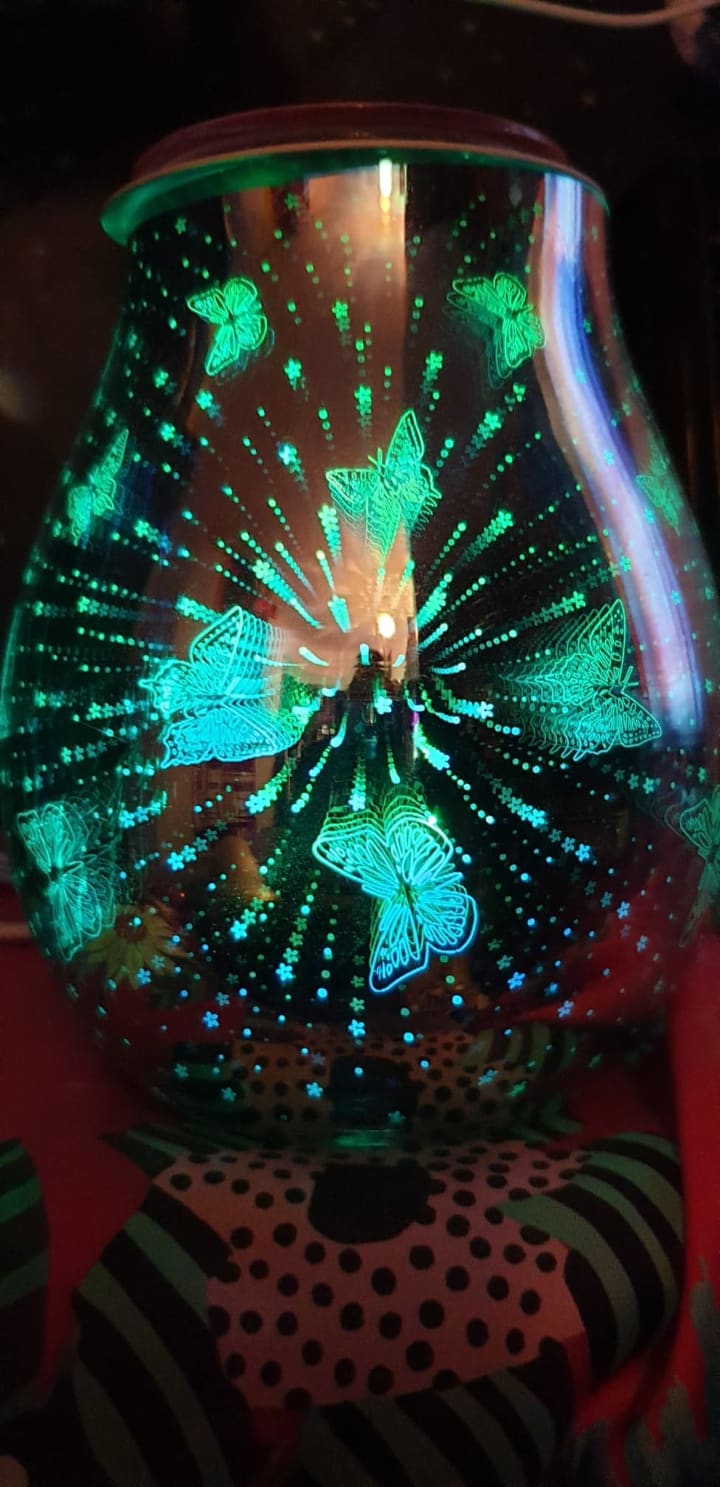 Incense, wax, and oils are fantastic for mental health. They are great for meditation, relaxation, and yoga too. However, whichever you choose, you must be careful with them as even wax burners can get very hot. Make sure you place them on a shelf where there is plenty of space, and where they will not catch fire. Don't leave them burning by themselves at night, and even if you decide to purchase an electric burner, be careful with these, as they do get very hot.
I hope you enjoyed reading this article as much as I loved creating it. If so, please heart it and if possible leave a tip. Tips are optional but I do love hearts.
Another article you might like is:
https://vocal.media/longevity/mindfulness-in-nature
Thankyou for reading my story!
advice
A writer with a higher distinction, CPD in creative writing who loves all forms of writing, and well just writing!
I am also a wife, carer and a human living on a planet where the computer has taken over the pen!
I love Coffee!
Receive stories by Carol Townend in

your feed