The Best Mobile Applications for Massages
Find out what the three best options are available out there on the online market.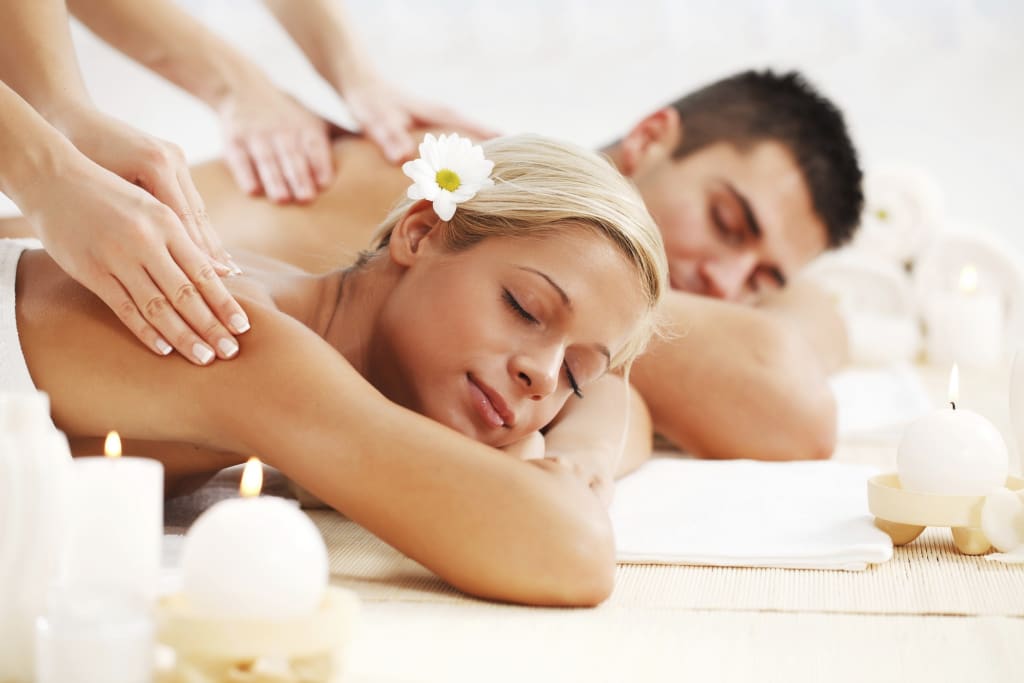 Doesn't that look relaxing to you? 
Everybody loves a good massage. It is an excellent way to relax, feel great, and let your worries dissolve away as your body gets to let go of some of the tension and stress that makes it both tighten up and lose its limber. In this day and age, it is now easier than ever to have the ability to make a massage appointment without leaving your house or apartment. There are a couple of mobile applications out there on the market that are designed to help you set up a massage appointment with real massage experts who are either actual employees of the company or independent massage therapists.
Right now, there are three major mobile application companies out there who offer massage therapists to you with the click of a button from your smartphone. You can have a massage within a half an hour or less if you really wanted, as the massage therapist will know who you are and where you want the appointment to be. You have the freedom to choose when you want the appointment and with whom you want to get your massage from. These three exciting mobile applications are called "Massage Port," "Zeel," and "Soothe." Here you'll find out the similarities and differences of these massage-focused businesses on the online market.
Zeel
Zeel is one of the three mobile applications set up for massages, which offers in-home service from licensed and vetted practitioners. Zeel claims to have the most selective screening process in the massage industry so most of the therapists they offer their clients are five-stars in terms of their ratings. Zeel may be the biggest mobile therapist network as over eight thousand therapists are registered on the application and are available for client services at any time. Zeel prioritizes safety, which is why all of the massage therapists they use are of a qualified and licensed background. Each massage therapist must have a verified license ID before they can work with any of the application's clients. A year membership isn't cheap and will cost between $80-120 per year but the good news is that you can try out a 90-day free trial before you sign up for a long-term membership commitment.
Soothe
The next mobile application for massage therapy is known as Soothe. Soothe has a lot of similarities to Zeel in that both applications offer five-star vetted and licensed massage therapists who can come to your home, hotel, or office within an hour's notice. Soothe is unique as a massage application in that it offers set prices depending on how long you would like your massage time to be. For an hour, you will pay $99. For 90 minutes, you'll pay $145, and for two hours, you will pay $185. Soothe's prices indicate that it is designed to be used for wealthier clientele given that it charges more than its' competitors, Zeel and Massage Port. Luckily, for all of that money you may pay, you get a choice of six different kinds of massages that the therapists offer such as Swedish, Sports, and Deep Tissue massage. You simply need to do a search on the Zeel mobile application to find the nearest available massage therapist and they will connect you with the five-star employee as soon as possible. You can set the date and time of your massage in advance so the Zeel employee will know when to come over and where to go to. While there is no monthly or yearly subscription available like on Soothe, you will be able to choose how long you want your massage to be each time and know that the therapist you're using is a vetted, five-star expert.
Massage Port
Massage Port is the third and last mobile application focused on massage therapy. Similar to the Zeel and Soothe applications, you can request massage therapists to come over after agreeing upon where they should go for the appointment. However, Massage Port uses independent massage therapists for their clients, which means that there will be a greater variety of choices available in your area and you will likely be paying less money when compared to the two other options. The downside to using independent massage therapists is that it is harder to know if they are qualified or will do a good job when compared to the five-star licensed massage therpists that are offered by both Zeel and Soothe. However, the good news is that Massage Port allows their clients to check out each massage therapist's profile, see their ratings, and check out the location in which they are available on the map. You can see which therapists are 'available now' or you can schedule appointments with a massage therapist in the future. Similar to Zeel and Soothe, with Massage Port, you won't need to go anywhere else for your massage appointment as the therapist will come to you in your home, your office, or your hotel as well. Massage Port is also able to offer outcall massage services to anyone within the continental United States regardless of their location. Massage Port is the newest mobile application in the online massage market so it may take this application a little while before it becomes as popular as either Zeel or Soothe.
Each of these three mobile applications has their own positives and negatives. It really depends upon what exactly you're looking for. With Zeel, you're getting assured quality as a more affordable price given that you can subscribe to a yearly membership after a free trial. Soothe also ensures quality with its litany of vetted massage therapists at five stars but it is quite expensive in that you'll spend hundreds of dollars if you want a couple of massages. Massage Port is the newcomer to the game and doesn't ensure high quality with its massage therapists but if you're not looking to spend a lot of money but still want the option to have your therapist come to you for door-to-door service, it may be the best massage mobile application for you.