Macrophages as Biomarkers of Non-Alcoholic Fatty Liver Disease Progression
new findings of using macrophages as biomarkers of liver disease (NASH) treatment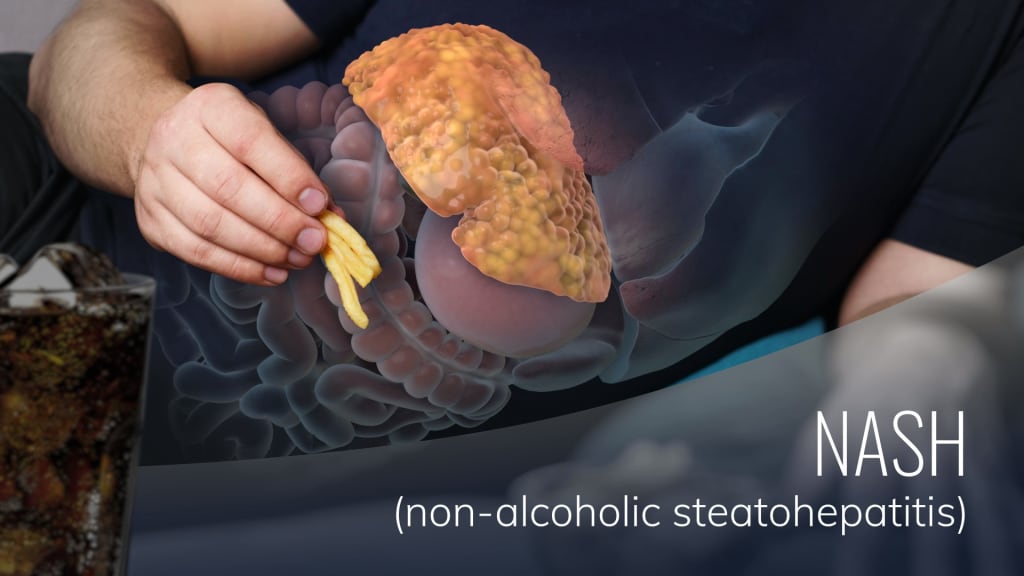 Non-alcoholic fatty liver disease (NAFLD), as its name indicated, is a condition caused by abnormal or excessive fat buildup in liver, which is not a result of heavy alcohol use. It has become a common chronic liver disease and is affecting up to 25% of people worldwide. Most people have no symptoms, and 2% to 5% of people will experience complications from the fat in their liver and a more serious condition named non-alcoholic steatohepatitis (NASH) due to liver inflammation and cell damage, which ultimately could develop into liver cirrhosis. Thus, early detection is important before some irreversible results in the liver disease progression pose clinical and economic burdens.
Evidence shows that changes in immune cells in the liver are related to the development of NAFLD. And the presence of chronic low-grade inflammation characterized by immune cell activation, abnormal cytokine production, and increased acute phase proteins is a hallmark of NAFLD. Particularly, macrophages, as part of the immune system, are considered key mediators responsible for the initiation and propagation of hepatic inflammation and the regulation of fibrosis. However, it's investigated that macrophages in the liver show substantial heterogeneity, meaning they could influence disease progression in different ways by interaction with other hepatic cells.
Recent research published on the Journal of Hepatology has identified that a specific subtype of macrophages derived from bone marrow plays an important role in progressive NAFLD. The study demonstrated the association between murine steatohepatitis and a hepatic transcriptomic profile characterized by hyperlipidemia-dependent induction of Triggering receptor expressed on myeloid cells 2 (TREM2 ). Researchers displayed the protective function of these specific immune cells in fibrosis and liver cirrhosis through the animal model. To be specific, an increased accumulation of macrophages that highly express the receptor TREM2 is identified in the affected areas of the NASH inflammation, particularly in areas of cellular damage, oxidative stress, and fibrosis. Moreover, bone marrow transplantation models further demonstrate that hematopoietic TREM2 deficiency negatively impacts fat storage and the breakdown of excess connective tissue, which further increases steatohepatitis, cell death, and fibrosis.
Given the functional properties of TREM2-positive (TREM2+) macrophages in NAFLD, especially in preventing fat accumulation, inflammatory processes, and progression of NAFLD to liver fibrosis, these cells are promising for developing new NASH therapy targeting infiltrating immune cells.
Besides, TREM2 exists in membrane binding receptor form on cells and in soluble form (sTREM2) that can be measured by a blood test. It's described in this study that cirrhosis patients are detected with significantly higher levels of sTREM2 than NASH and simple steatosis patients, while an elevated sTREM2 shows in NASH patients compared to people with steatosis only. That's to say, systemic sTREM2 is associated with the severity of NAFLD, making them superior NASH biomarkers to distinguish different stages in the liver disease progression.
To stratify the risk of HCC in NAFLD patients clinically, the discovery of non-invasive fibrosis markers is needed urgently. Liver macrophages play critical roles in the regulation of inflammation and fibrosis by interacting with hepatic stellate cells (HSCs) and other immune cells. Thus, it is rational to explore feasible biomarkers for liver fibrosis by focusing on macrophage-related factors.
In summary, this study not only discussed the origin and function of TREM2+ macrophages in NASH, but also define sTREM2 in plasma as a circulating biomarker that tracks liver disease progression. The expression of bone marrow-derived TREM2 is the key to generating anti-fibrotic macrophages, which can inhibit the proinflammatory transcriptional program of myeloid cells in the liver to limit NASH development, making TREM2 an assumed therapeutic target to promote tissue reverse remodeling in NASH progression.