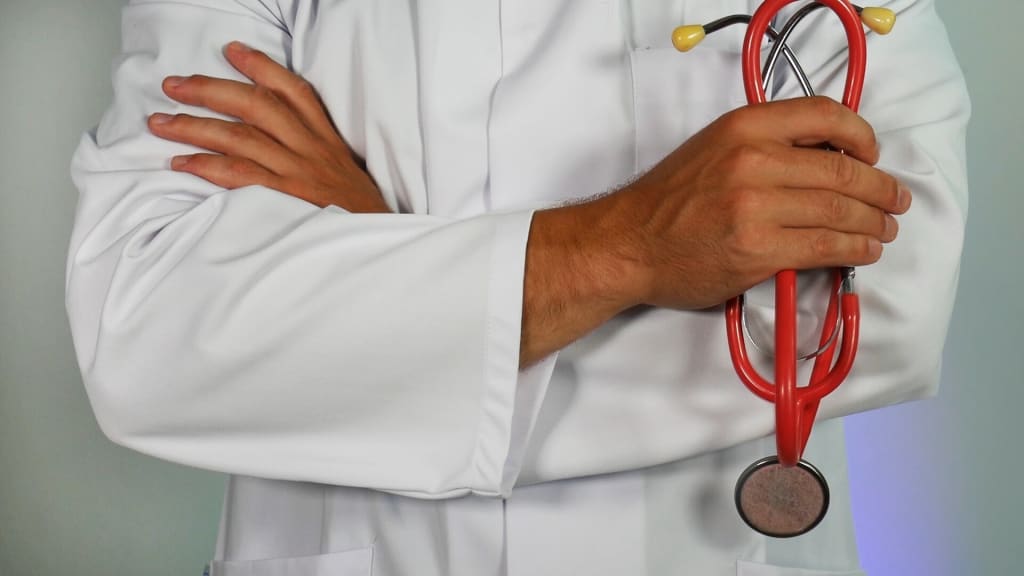 Healthcare conferences and forums are essential platforms for professionals to exchange knowledge, discuss innovations, and network with their peers. Organizing a successful healthcare event requires careful planning, attention to detail, and a commitment to delivering a high-quality experience. Events like the Digital Healthcare Innovation Summit and the HFMA annual conference don't plan themselves.
Here's a step-by-step guide on how to plan an amazing healthcare conference or forum.
Set clear objectives
Start by outlining the goals and objectives of your healthcare conference or forum. Determine the key themes, target audience, and desired outcomes, such as promoting awareness, fostering collaboration, or showcasing cutting-edge research.
What's your conference's main goal? Are you looking to get a lot of sponsorships from pharmaceutical companies looking to promote the next drug? Do you want doctors to build a network for referrals to specialists? Think about the main purpose of your healthcare forum as you plan.
Assemble a dedicated team
Gather a team of enthusiastic individuals with diverse skills, including event management, marketing, and logistics. Assign specific roles and responsibilities to each team member, and establish a clear communication channel for effective collaboration.
See also: Secrets of Tradeshow Planning
Choose a good venue
Select a venue that is accessible, spacious, and equipped with the necessary facilities, such as ample seating, A/V equipment, and breakout rooms. Ensure the venue is compliant with accessibility and health regulations to accommodate attendees with varying needs.
Most healthcare conferences are going to be held in major hotels and convention centers. There are some tools online that allow you to find the largest hotels/convention spaces in your city, but I also suggest you just contact the local city convention and visitors bureau.
See also: Tradeshow Planning Checklist
Choose Your Tools
You need to think of how people will get tickets to the conference and how you will market the event. You'll need a suite of tools for healthcare events, combined with marketing and tracking tools. For example you might need Constant Contact for emailing lists of doctors, and you might need Tixily for ticket sales. You could also get really advanced and use a CRM to track doctors as they reply to your invitations, and you might want to monitor various social media accounts to see who's planning to come.
See also: Software for Tradeshows
Create a compelling agenda
Develop an engaging program that covers relevant topics, features inspiring speakers, and encourages active participation. Include keynote speeches, panel discussions, workshops, and networking sessions to provide a well-rounded experience.
Invite industry experts and speakers
Reach out to prominent figures in the healthcare industry, including researchers, practitioners, and policymakers, to share their insights and experiences. Ensure a diverse range of perspectives by inviting speakers with different backgrounds and expertise.
Consider what doctors to invite, but also think about technicians, professionals, and others. You could invite prominant radiology technicians to talk about changes in their field, the Chief Sales Officer of a healthcare technology company to talk about their products, or the CMO of a hospital to talk about the changing demands of patients.
Promote your event
Design a marketing plan to generate buzz and attract attendees. Utilize various channels, such as social media, email campaigns, and professional networks, to spread the word. Consider offering early bird discounts or group rates to incentivize registration.
Incorporate interactive elements
Encourage active engagement by incorporating interactive elements like Q&A sessions, live polls, and hands-on workshops. This not only enriches the learning experience but also fosters networking opportunities among attendees.
Provide opportunities for networking
Allocate time for networking breaks, social events, and informal gatherings, as these interactions can lead to valuable collaborations and knowledge sharing among healthcare professionals.
Ensure a smooth event experience
Pay close attention to logistics, such as registration, catering, transportation, and accommodations. Plan for contingencies and be prepared to address any last-minute changes or challenges.
Gather feedback and evaluate success
Following the event, collect feedback from attendees, speakers, and sponsors to assess the conference's success and identify areas for improvement. Use this information to refine your approach and plan even more amazing healthcare conferences or forums in the future.
Planning an amazing healthcare conference or forum involves setting clear objectives, assembling a dedicated team, and meticulously organizing each aspect of the event. By following these steps and prioritizing attendee engagement, you can create a memorable and valuable experience for healthcare professionals.
About the Creator
I like clean living and going green. My passions include software architecture, future sciences, artificial intelligence, lifelong learning, the future of education and work, and more.
Reader insights
Be the first to share your insights about this piece.
Add your insights