Home Grown Natural Remedies
Home grown remedies for bug bites, poison ivy, and other ailments are less expensive and all natural.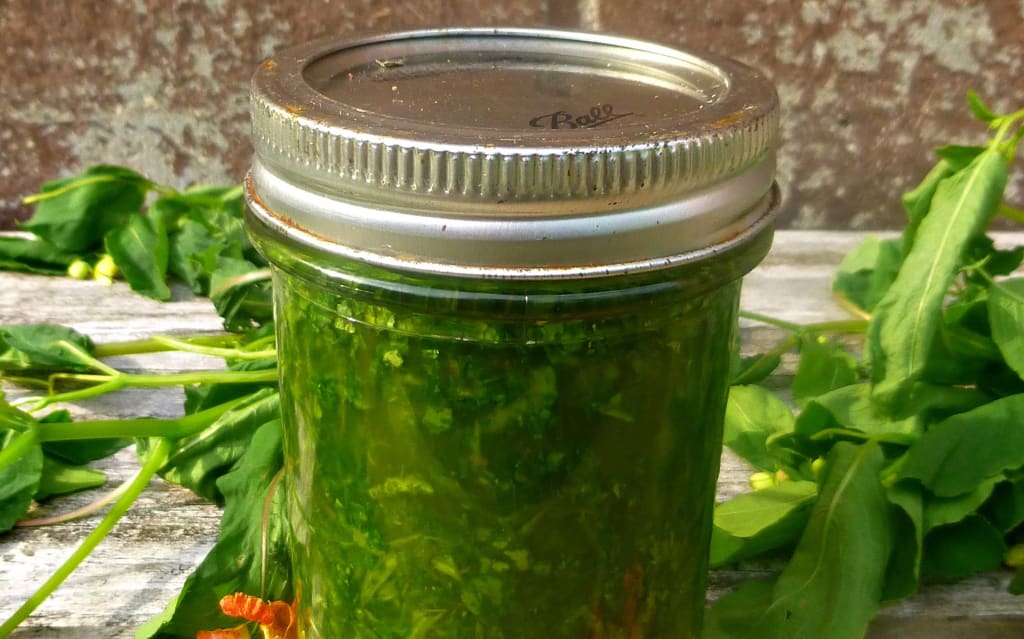 You don't need to spend a fortune to keep yourself healthy and comfortable. Home remedies for bug bites, poison ivy, and other ailments are less expensive and all natural. What is the one home grown remedy, which you can grow in your backyard (or wherever your plants are), that you make every year?
Plantain Bug Bite Remedy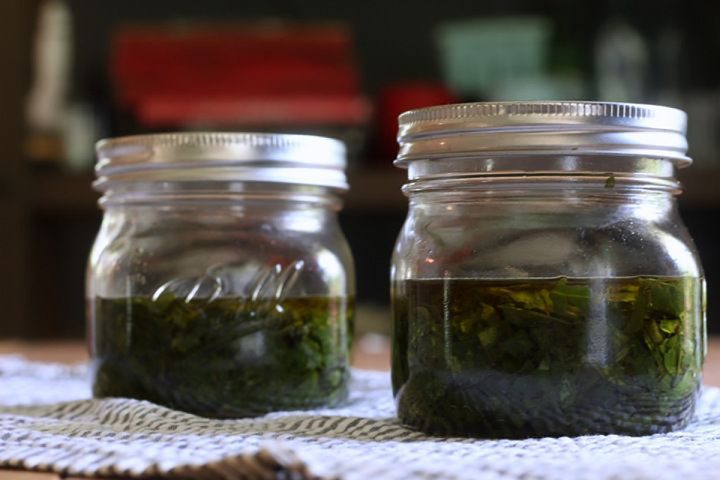 A jar with chopped up plantain, jewelweed and aloe makes a great home grown natural remedy for bug bites. The ingredients are covered with either vinegar or alcohol (depending on what you have around). This allows you to always have something on hand in very early spring—when bug bites and poison ivy are present, but the "remedy plants" aren't up yet.
Poison Ivy Remedy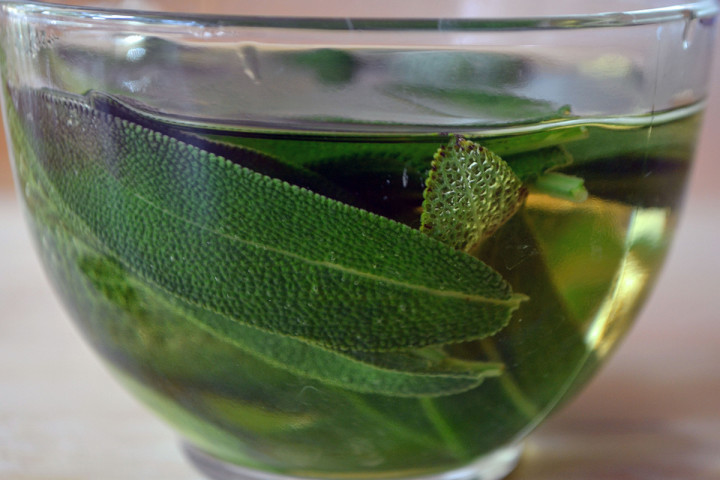 Sage in apple cider vinegar for poison ivy. One spring at the Renaissance Faire in upstate NY began, almost all the actors managed to get poison ivy. The queen could barely walk with poison ivy all over her feet. Famously, a bottle with bruised sage leaves and some apple cider vinegar did the trick. The queen followed the instructions to dab it on her feet as often as she could. She was very grateful because it dried up almost overnight and she shared it with the cast.
Sunburn Treatment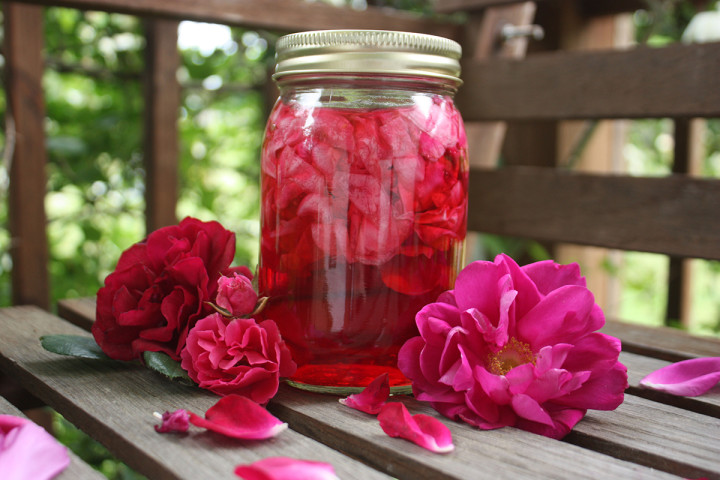 Rose petal vinegar is a great treatment for sunburn. I use red or pink roses from our garden and organic, unfiltered apple cider vinegar (it smells and feels better than "regular" vinegar), and just infuse them together until the vinegar is a gorgeous red/pink shade. Then I strain off the roses and put the vinegar into a beautiful, cut-glass decanter I got years ago at an antique store. I keep it in the bathroom and add a cup or two of the vinegar to my bathwater after I get my first sunburn of the year. I use a bit of lavender body oil after my rose-vinegar bath and my sunburn is practically healed immediately. Keeping it in a mason jar is great for portability.
Disinfectant and Wound Care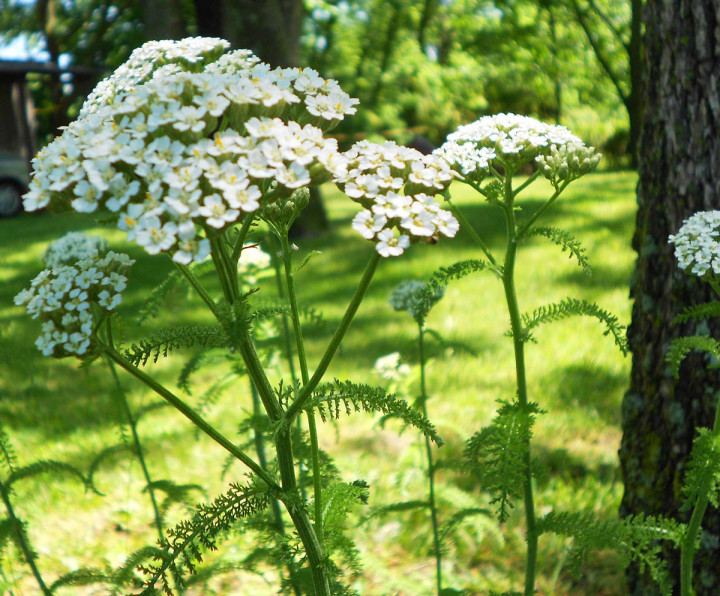 I have yarrow planted, and you can use the leaves for cuts and wounds to aide with disinfecting and bleeding. I learned this from reading Family Herbal by Rosemary Gladstar. She also suggests that you can take a pinch of dried herb to place in nose when you have a nose bleed.
Cold and Flu Prevention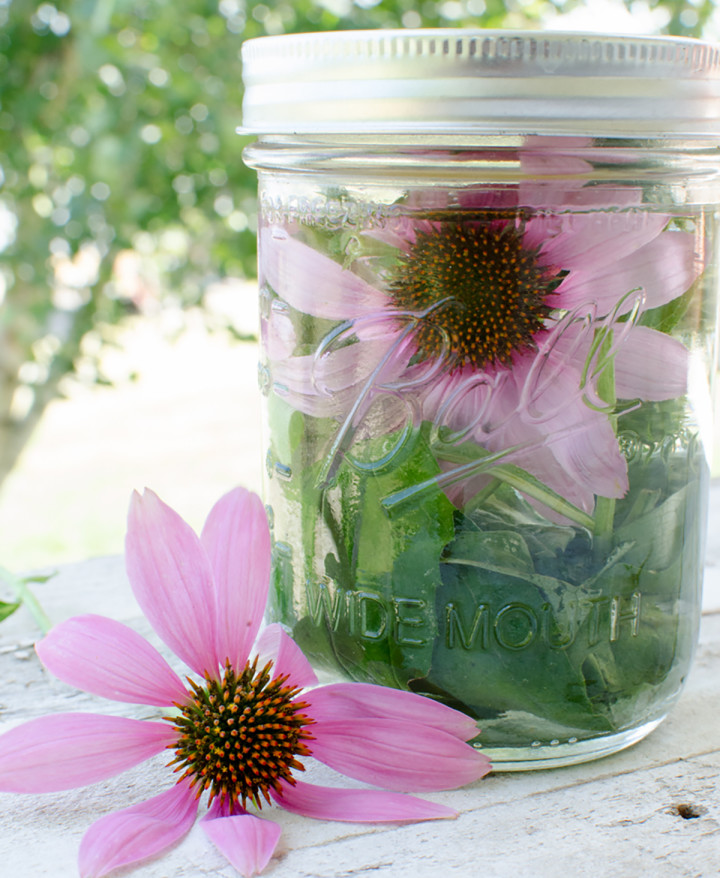 The last several years I have made two quarts of echinacea tincture using six echinacea purpura root and 100 proof vodka. This helps to ward of those pesky colds and flu. Between my friends and family, all two quarts is used, so if you plan to share it, you may want to make some more. This year I think I will double my stores.
Healing Salve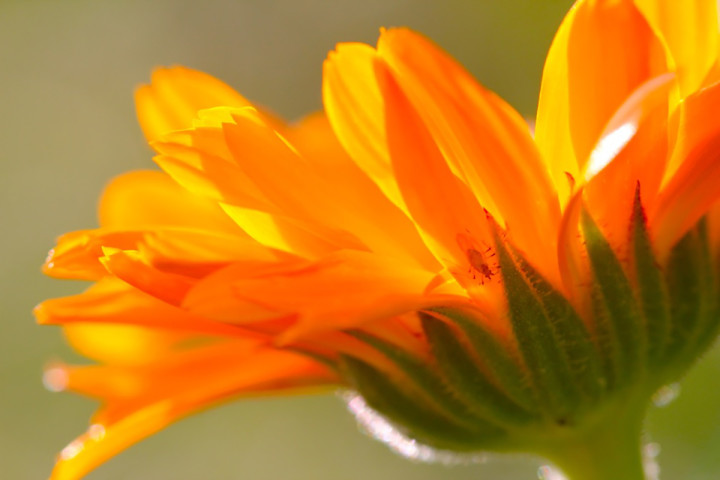 I would have to say we couldn't get by without our healing salve, which has comfrey leaf and calendula flowers. We have a jar by the computer, on the coffee table, in the bathroom, in the car. I garden and do fine silk needlework. Gardening, even with gloves, beats up the skin on your hands. Silk thread will catch on the tiniest skin flaw. This salve is terrific for taming gardener's hands. Also, my husband has to wash his hands at work about agazillion times. He would have no skin left to wash if it weren't for this salve.
Hooray for comfrey leaf! When I hear people curse the vigor of comfrey (cause once you have it, you have it forever), I just smile. Use it, people! Huzzah calendula. When I was very young and found out marigold was my birth flower (October), was a bit disappointed. I mean, what about the rose and sweet pea and violet that are so pretty? Then, found out it wasn't the marigold that I thought it was, but pot marigold—calendula. Well, that's a flower of another sort healing calendula. Pretty little calendula with its face to the sun. Alright.
Healing and Cold Relief
My favorite concoction, as well as the favorite of everyone who tries it is my comfrey salve... We pick leaves, wilt them just a bit in the sun and solar infuse for twO to three weeks, strain, and make a salve using a 5:1 ratio of beeswax, add in eucalyptus, rosemary, lavender, and peppermint essential oils. This salve heals very fast and is great for poor noses sore from colds, hands that are very chapped, and minor skin abrasions. It heals so fast it is amazing.
Antibacterial and Antiviral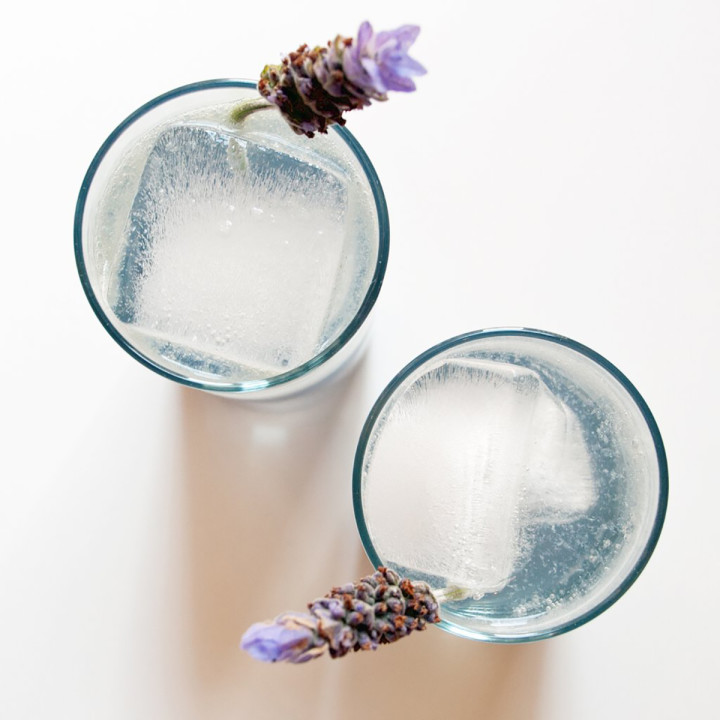 We always have to make lavender vodka—it is antibacterial, antiviral, and antifungal. We use it for injuries, use, it to disinfect all sorts of things and it smells so much better than Lysol. It prevents infections and even will cure athlete's foot... once you have it, you will find many uses for it.
advice
body
list