Herbal Healing – Natural's Remedy For Winter Cracked, Dry Skin
Herbal ointments, known for their healing properties and medicinal benefits, are inexpensive and easy to make at home.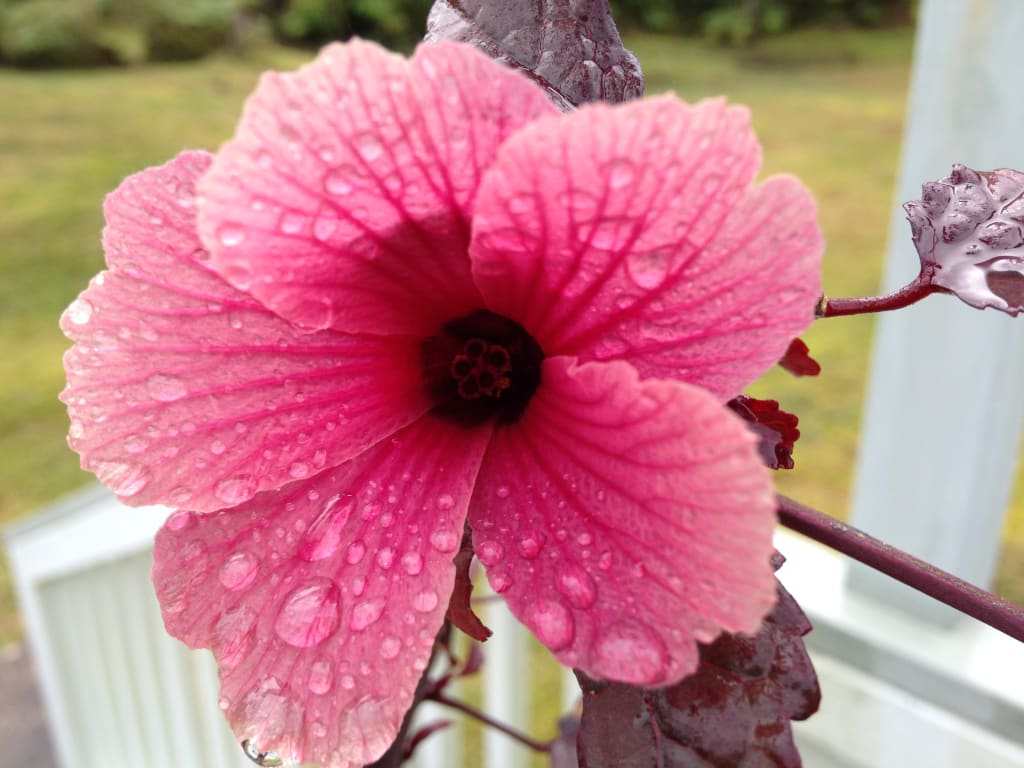 Herbal ointments, crafted with care from organically cultivated garden herbs and wild harvested herbaceous plants known for their healing properties and medicinal benefits, are inexpensive and easy to make at home. Not only will you save money, you ensure that a salve meant to heal your skin, relieve pain, or prevent infection is not full of artificial ingredients and harsh chemicals; safe for children and pets.
Minced or crushed fresh or dried herbs release aromatic oils. Ointments prepared from fresh herbs will be more potent in effect and pungent than those made from the dried material.
Materials Required
Base Carrier Oil
Almond, extra-virgin coconut and lavender oil are all ideal choices. Extra-virgin, cold-pressed coconut oil, because of its stellar healing properties, is a favorite of many herbalists. Coconut oil does not go rancid and solidifies to add silky smoothness and body to herbal ointments.
Essential Oils
10 Parts food grade essential oil - Select oils to suit your medical objective; lavender to calm irritation, or sage, clover, tea tree, eucalyptus to prevent and heal infection and take the sting out of bee and bug bites.
Beeswax
Beeswax is melted over a gentle heat and used in ointments in a ratio of 10 parts beeswax to one part oil.
Fresh Herbs
Select fresh herbs to use in your ointments for fragrance and medicinal benefits. There are dozens of common garden flowers and herbs with powerful healing attributes. Part of the fun of learning how to make homemade healing herbal ointments is expanding one's knowledge of herbs and their miraculous attributes.
Comfrey
Comfrey is a healing herb useful for rough, chapped, dry, irritated, or burnt skin. An ointment that presents comfrey as the main herbal ingredient is an excellent healing ointment particularly helpful for sprains, sports injuries to help heal broken bones.
St. John's Wort
A healing herb with nerve pain relieving properties, a St. John's Wort offers powerful pain-relieving properties, useful in the treatment of burns, insect bites, scrapes, and cuts. St. John's Wort contains analgesic properties that when enhanced with a few drops of clove oil, makes a wonderful massage crème for neuropathic nerve pain in the hands and feet.
Calendula
The medicinal properties found in Calendula are useful to speed the healing of insect bites, contact allergy irritations, winter rough skin and sunburn.
Preparation and Preservation Of Herbal Ointments
Place chopped fresh herbs, carrier oil, and essential oils in the top portion of an enamel double boiler. Use one fully-packed cup of minced fresh herbs to a pound of beeswax. Once the wax melts, turn down heat to a simmer for two to three hours to allow properties in the plant material to infuse with the melted liquid.
Using a small funnel and a square of muslin to filter the liquid, pour the hot wax mixture into sterilize small jars and allow to cool.
Add a two to three drops of Vitamin E oil to preserve freshness and extend shelf life. The essential oils can be added to the salve while it is cooling on the stove or after you pour the melted liquid into the jars.
When the wax is solid and cooled, seal the jars with an airtight lid. Herbal salve will keep indefinitely if stored in a colored glass jar to keep the contents away from direct sunlight.
Tiny decorator blue or brown glass jars available at local craft shops present the ointment attractively for gifts. If you are frugal, the ointment can be stored in sterilized glass baby food jars or inexpensive round metal spice tins.