Exercising Outside During a Pandemic
Physical exercise can improve health and aid in mentally coping with the pandemic.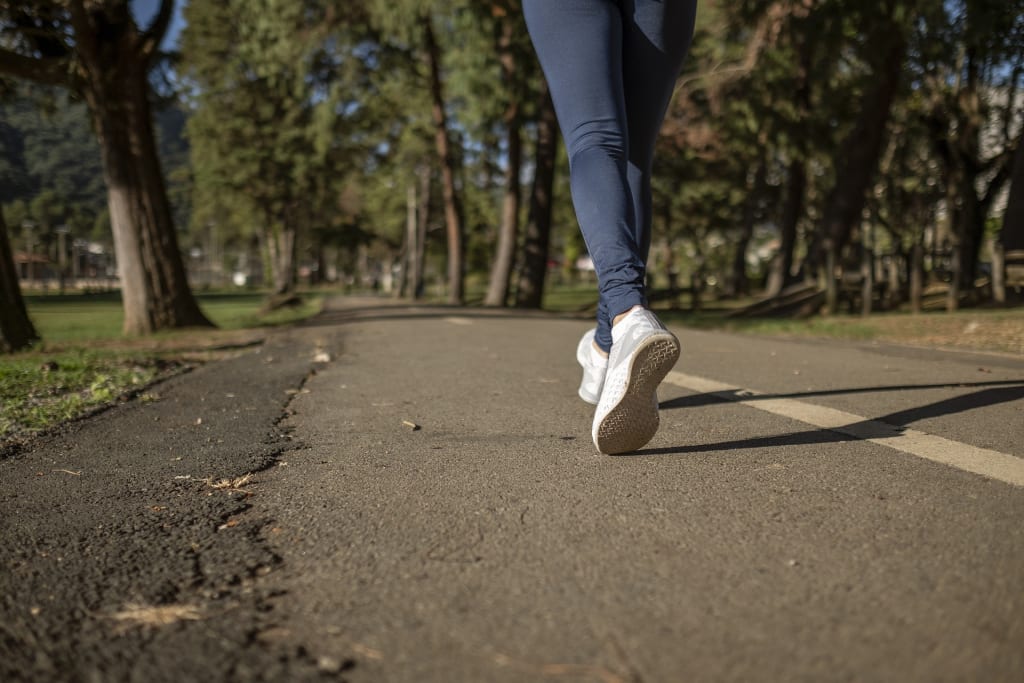 The end of the month of May is quickly approaching and it's important to reevaluate how we will continue to live and thrive in a pandemic situation. For some, communities have begun re-opening and making progress to return to "normal". For others, tight restrictions keep communities on lockdown.
Regardless of the status of your community, physical exercise is a necessity that can help improve health and aid in mentally coping with the pandemic. When choosing to exercise outside during a pandemic, additional precautions must be taken. To learn more about how to maximize both your workout and safety, continue reading.
Check Your Local Public Health Recommendations
Prior to hitting the pavement or tackling your favorite hike, ensure you are permitted to do so. Visit your state's health department website to ensure you are following proper protocol by being outside for exercise.
For some states with a current shelter-in-place order, like California, residents are instructed to stay inside their homes and away from others as much as possible. This said, the city of San Francisco enacted a directive that allows people to go outside and engage in outdoor activity such as running, walking, and hiking, as long as they practice social distancing.
Stay Alert
In addition to staying wary of large groups and close contact with others, it's important to stay vigilant of cars while exercising outside. "It is not safe for a pedestrian to walk alongside the edge of the road, even in a place with a wide shoulder," notes Remington Fang, a Denver personal injury lawyer, "pedestrians should only take routes with sidewalks and should choose routes with slower-moving traffic and lower speed limits whenever possible."
Pedestrian fatalities in the United States have increased by more than 50% over the past decade. And this was before the added mental stress of driving during a global pandemic. Staying alert of all possible threats can improve your safety while exercising outside.
Wear the Right Gear
Wearing the right outfit is crucial to an effective and safe workout outside. To enhance visibility and reduce chances of a possible pedestrian accident, opt for bright colors. If you choose to exercise later in the evening, choose reflective materials and add lighting for ultimate visibility.
To help prevent the spread of the novel coronavirus, wear protective gear. A mask or cloth face covering can help reduce your chances of infection and can also prevent the spread if you are unknowingly infected or asymptomatic. Face coverings or masks also serve as a gentle reminder to refrain from touching your eyes, nose, and mouth. If you are able to, consider wearing gloves to further protect yourself and others.
To prevent dehydration and sun damage while exercising outside, wear protective clothing, apply sunscreen liberally fifteen minutes before sun exposure, and carry a water bottle on your outing.
Maintain Distance
If your outdoor exercise activity has put you on the same path as others, maintain a safe distance. The Centers of Disease Control and Prevention (CDC) recommend staying at least six feet away from other peoples and advise not to gather in groups.
Social distancing, also called "physical distancing", is incredibly important to help keep our communities safe, especially for those who are at a higher risk for severe illness from COVID-19.
Listen to Your Body
If you believe you are sick or are starting to feel some of the symptoms of COVID-19, stay home. Respiratory droplets produced from coughs, sneezes, or talking can carry the virus and infect others within a 6 feet radius.
If you feel exhausted or otherwise are struggling to keep up with your typical exercise routine, be gentle on yourself. A shift in your work routine may have you sitting more and reducing your ability to be as active as normal. The mental toll from a global pandemic may also be intense, so remembering to take breaks and being kind to yourself can help.
Exercising Safely
Physical exercise outdoors can help improve health and aid in mentally coping with the global pandemic that has taken the world by storm. You have the power to enhance the safety of yourself and your community when exercising outside by employing these five safety tips. Putting safety and health first, you can help prevent the spread of COVID-19, wherever you are.