Exercise Challenge (Part 5)
Days 18-21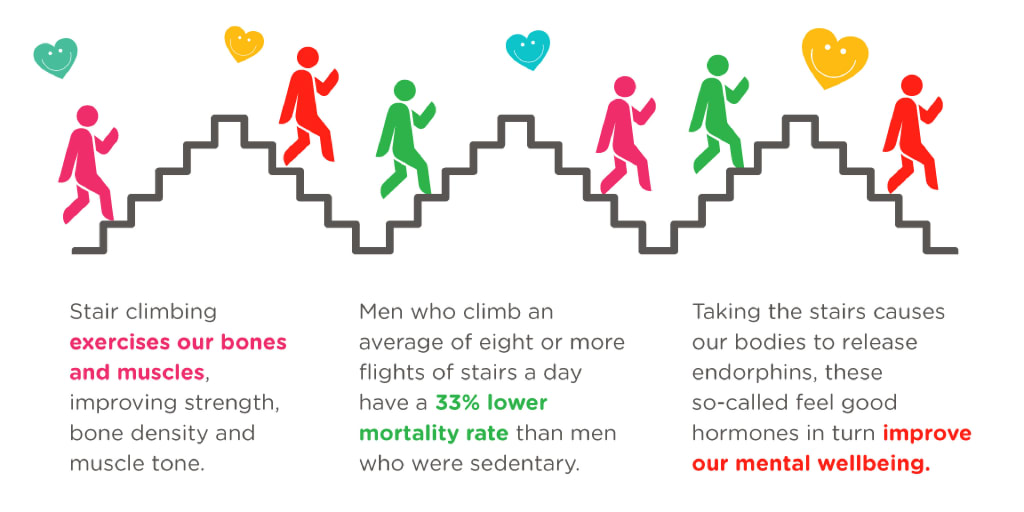 Image found on Google
This week I decided to switch things up a bit with my exercise routine. I am beginning to get bored with doing the same exercises, so I tried doing a few things I am not supposed to do. Let me explain what I mean by that...
At 13-years-old, I stopped growing. However, a bone in my left leg continued to grow for another year, causing me great pain and problems. This condition is called Osgood-Schlatter disease, and I was told there is really nothing that can be done for it. I could have surgery to have the bone shaved down, but that would just cause more problems in the long run. To manage this condition, I was told not to run, climb a lot of stairs or squat. Basically, don't do anything that would put a lot of strain on this knee. I am 40-years-old now, my legs are a LOT bigger than they were at that time in my life so...
I think I am going to try something different for exercise today. I am going to try to see how many times I can climb up and down the stairs. For those that don't know my history, I am not supposed to climb too many stairs due to the overgrown bone in my left knee. However, I want to strengthen my knee. Right now, this is the only way I can think to do it.
Day 18 of 365 Days of Exercise Challenge:
Today I challenged myself to climb up and down the stairs. I did four flights. Here are a couple short videos of it...
Even after doing four flights four of stairs, I only have 128 steps. So, I think I will pace around the house a bit and bring that number up. Once I am done, I will update my daily challenge for today to reflect the steps.
Once I was done for the day, I had a total of 1,152 steps. Not many, but about my usual average.
After climbing the stairs four times, I expected that my knee would be throbbing. I was pleasantly surprised when it wasn't! So, the next day I did...
Day 19 of 365 Days of Exercise Challenge: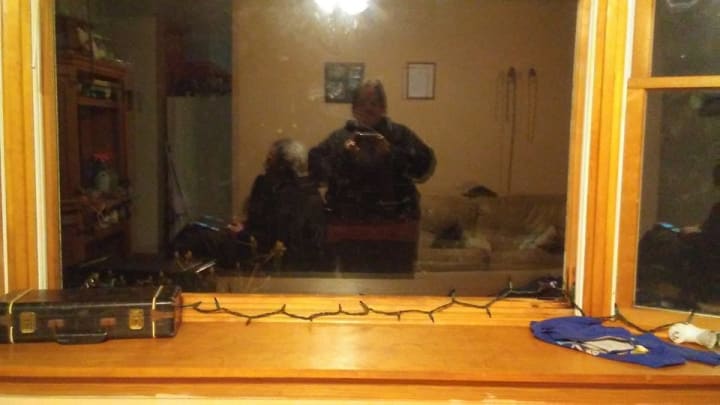 Today I walked in place for three minutes giving me a total of 896 steps. I also did 10 pushups against this windowsill and 10 against my kitchen wall. I also did 10 squats and stretched out my legs. I am not feeling the greatest today, so it was a light workout.
My sinuses were acting up, so was my stomach, but I still made myself work out. On the days that I don't feel well, I still want to get a light workout in that way I don't get lax and give up on my challenge. Which leads to...
Day 20 of 365 Days of Exercise Challenge:
Since today is Sunday, and the weather sucks, I am taking the day off completely to rest. I will be back to the workouts tomorrow.
Here in Maine, we got hit with a bad snow storm that made it almost impossible for people to go anywhere. I ended up sleeping most of the day and half of the next day. I guess I was a bit tired!
Day 21 of 365 Days of Exercise Challenge:
Today I danced while making dinner. It was a total of 10 minutes of dancing, 1,028 steps while dancing. No pictures because I was cooking.
So, as you can see, these last four days, instead of just dancing, stretching and working out at the YMCA, I decided to switch it up. I'm glad I did! I learned that I can do a few squats and a few flights of stairs without too many problems. I will be careful of how often I do these so that I don't hurt myself, but now I know I can do it! Never be afraid to try something new, something you never thought you could do! You might be pleasantly surprised, just as I was!
From here on out, instead of posting four days at a time, I am going to post a full week at a time, that way there are not quite so many stories on here! Until next time, have a great week! And remember, don't be sedentary! Get up and move! Blessings to you and yours!
About the Creator
I'm a mom of 6, grandma to 2 and a wife of 16 yrs and counting. I have been to hell and back several times and have survived it each time thanks in large part to my husband. When I write, I do so from the heart and from personal experience.
Reader insights
Be the first to share your insights about this piece.
Add your insights