Exercise Challenge (Part 4)
Days 14 to 17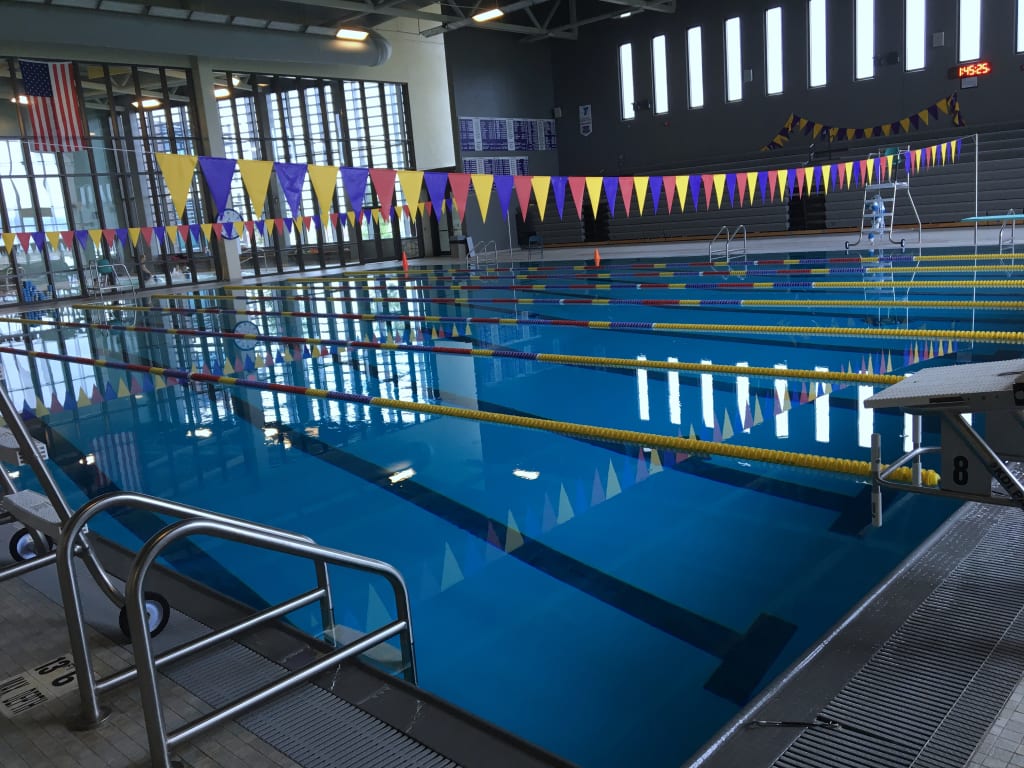 So the next four days were filled with visits to the YMCA. I did a lot of walking and swimming. It does me so much good to get out there with my "sister" Monica. We have been best friends since the eighth grade, over half of our lives. We both have mental health diagnoses and the Winter months are the worst for us. So getting together twice a week for a trip the to Y is good for both of us. Not only does it get us out socializing, but it also helps us combat our depression. Add in the fitness aspect and we are on a roll, especially since we both have a desperate need to get fit! With that being said, here are the next four days...
Day 14 of 365 days of exercise challenge: Today I am cleaning house and dancing while I do it. Two songs danced to while I loaded the dishwasher and cleaned the counter. Next will be cleaning the stove and table, then the floor and the kitchen will be done.
I ultimately danced to three songs today while I cleaned. Lots of hip, leg, and arm movement along with a little bending and squatting. I did not get the table or floor done but the rest of the kitchen is done.
Day 15 of 365 days of exercise: Today the plan was to walk the track and do swim class at the YMCA. However, due to unforeseen circumstances, the only thing I did was swim class. In swim class we do the twist, "jump rope", jumping jacks under the water, run, swim, cross country ski, kick, leapfrog, stretch and lots more! I have a blast every time I go! And the workout I get is quite intense and I feel it every time!!
Day 16 of 365 days of exercise challenge: Given that today is Wednesday, it is a light fitness day. Since my legs are still sore, I am going to focus on my arms today by lifting some makeshift weights (bottles of water that were frozen). Here is a video of my light workout.
After going to the mental health meeting with Monica Elwell tonight, we went to the YMCA and walked the track. When we got there I had 818 steps. Now I have 2,902. We walked six laps and I put in a total of 2,084 steps. My legs feel dead, but that's OK. I will deal with it. Going to the Y again tomorrow for swim.
Day 17 of 365 days of exercise: Tonight was a YMCA night of walking half a mile on the track and swim class. In swim we did several different movements while going in circles through the water, including doing the twist, jumping rope, jumping jacks, hopscotch, and more. We also did leg and arm stretches, both with and without pool noodles.
I have to say that working out at the Y in swim class is hands down my favorite way to exercise, with dancing and walking a close second. I have a ton of fun doing aqua aerobics at the YMCA and I don't plan on giving up on it any time soon. In fact, I am looking at other exercise programs at the Y that I can join. I am thinking about joining Country Heat Live, which is a dance workout. I am also thinking about joining Body by Hoop, which is working out with a hula hoop. Both of these programs sound like, not just a good workout, but also a lot of fun! Keep watch in the following stories to see if I joined the programs. In the meantime, I wish you all good health and well-being!
About the Creator
I'm a mom of 6, grandma to 2 and a wife of 16 yrs and counting. I have been to hell and back several times and have survived it each time thanks in large part to my husband. When I write, I do so from the heart and from personal experience.
Reader insights
Be the first to share your insights about this piece.
Add your insights