Fit & Fabulous
Disabilities and Physical Fitness
It's doable.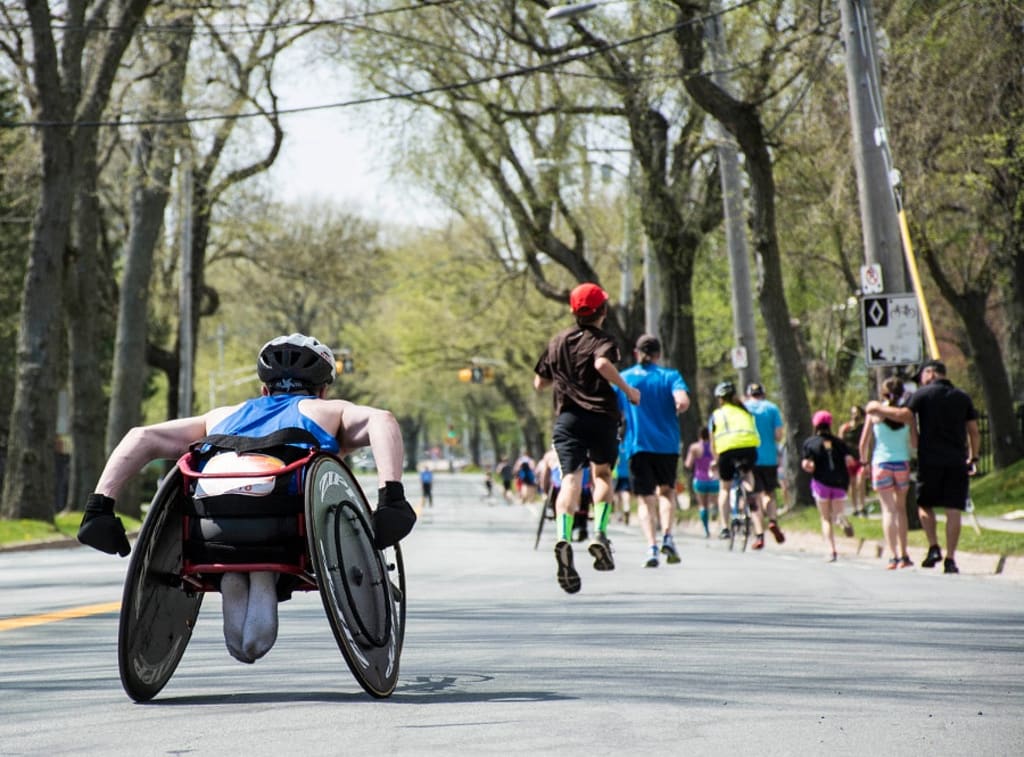 What's the deal?
Disabled people are often thought to be incapable of participating in athletic activity. Nothing could be farther from the truth. Whatever your disability, whether physical or developmental, there is a sporting venue for you.
It goes without saying, but I will say it anyways, that before beginning any sort of sporting activity or physical fitness program, you should speak to your doctor.
Perhaps the most well known sporting events for disabled persons is the Special Olympics. The Special Olympics is an international, year round program of training and competition for over a million kids and adults with developmental disabilities. Founded in 1968 by Eunice Kennedy Shriver, the purpose of the Special Olympics is to help people with intellectual disabilities to become physically fit, while making friends, gaining confidence and cultivating a sense of success.
If you or somebody you know is struggling with a developmental disability, the Special Olympics may be a valuable athletic resource. Their website has further information on the program, eligibility requirements, and the games themselves.
Are you or a loved one mobility impaired? There are literally dozens of athletic resources for you, from wheelchair basketball to the Paralympics.
Did you know that people in wheelchairs ski? Play basketball, tennis and rugby? Compete in marathons and other races? All of these sports and more are out there for you. For you world class athletes, don't forget the Paralympics, which are held just after the Olympic games in the same city that hosted the Olympics.
The United States Association of Blind Athletes has information and assistance for the visually impaired, to enable them to compete in nine different sports, including skiing and judo, while the International Committee of Sports for the Deaf sponsors the World Games for the Deaf, which are comprised of dozens of athletic events and considered to be of equal status with the Paralympics.
Just because you live with a disability, that doesn't mean that you aren't able to engage in sports and fitness activities. Even if competitive sports aren't your bag, there are many other opportunities for you to build your physical health to the best of your abilities, consider swimming, taking a long roll in the chair, or jogging or fitness walking if your legs are in working order. Many hospitals and community colleges offer adaptive fitness classes of all types, from aerobic workouts to walking and swimming. If you just want a good fitness program in general, then consider Sit and Be Fit, a PBS exercise show designed for people with limited mobility.
One of my favorite quotes comes from the Special Olympics, and is worthwhile for everybody to remember, whether disabled or not.
"Let me win, but if I cannot win, let me be brave in the attempt."
May each of us find the courage within us to reach out and grasp the world, making ourselves a part of it, whether through sports, social contacts, or any other venue.