Could Nursing Home Abuse Spike During COVID-19?
With no access to visitors, is the elderly stuck in a bad situation?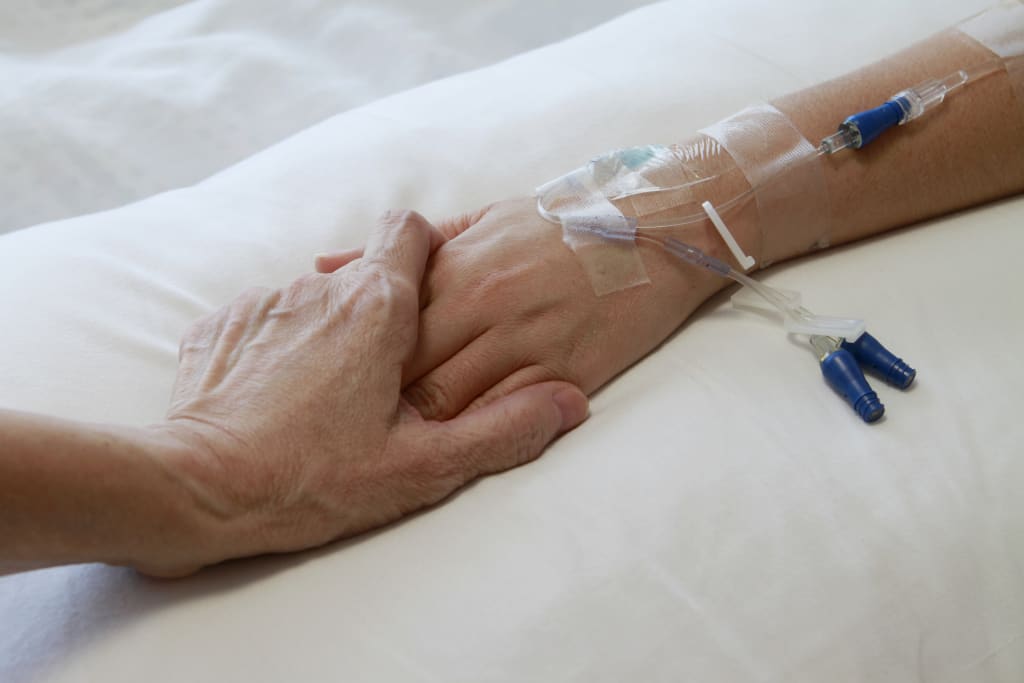 Nursing home abuse is a growing problem in the United States and during a pandemic where contact with elders has become limited, we could see a spike in elder abuse across the country. According to U.S. statistics, at least 5 million elders are abused each year, most cases involving physical abuse. At the beginning of the spread of COVID-19 older people were considered the most vulnerable type of person to contract the virus, therefore, the first steps were to stay far from people who were older than 64. This meant family members couldn't visit them if they lived in an assisted living community.
One of the way to prevent and check for nursing home abuse and neglect is to check in frequently with the facility, in person, that way you could look for signs of abuse. With less opportunities to check in on older adults, it becomes easier for abuse to go unnoticed, especially if it has already been happening.
What Have Nursing Homes Changed Since the Pandemic
The Centers for Disease Control and Prevention sent a list of policies and procedures to follow in terms of having visitors. They recommended doing the following
Send letters to family members that no visitors would be allowed, unless there was an emergency situation, for example, end of like situations
Use remote types of visitations, for example, video conferencing, which should be facilitated by the facility.
Make sure signs are posted that no visitors are allowed in the premises.
Decisions based on visitations should be make on a case-by-case basis. This means the visitor should be screened thoroughly for any COVID-19 symptoms, and if allowed, they should use protective gear.
Inform visitors to report any symptoms with the facility, if they plan to visit within 14 days prior.
Nursing homes are also required to provide the supplies necessary to prevent any infection and practice good hygiene. In addition, they should have a plan in place to deal with a patient who has been diagnosed with COVID-19. This includes, monitoring patient, move them to a infection isolation room, make arrangements if the patient needs more care. If they fail to provide this for employees or their patients they could face legal trouble if it is reported. According to medical malpractice lawyers, you can file a complaint if you believe or notice that a nursing home facility is not following CDC standards or if you believe they are neglecting the needs of their residents.
Some additional measures nursing homes should also be taking is, cancel communal dining, group activities, and remind residents to practice social distancing.
What Can You Do?
Being far from your loved one can be tough at a time like this, however, you can still try to check in as much as you can and work with your nursing home facility. Keeping elders safe is something that the Elder Affairs Committee has been trying to stay on top of, just recently in Boston the committee is working on a Bill that would require facilities to "make weekly reports to lawmakers on COVID-19 cases and deaths in assisted living, elderly housing or long-term care facilities, plus demographic data."
Holding facilities accountable can also be done on the side of the family members, make sure you are checking the CDC standards on what nursing homes should be doing and that they are following recommendations. Check in with your loved one as much as you can and if you have any reason to believe something is wrong, report it to local law enforcement, long-term care ombudsmen, medical experts, or nursing home administrators. You can find more information here.
aging
About the author
In life, it doesn't always matter what the crowd thinks, as long as you're groovin' to your own tune.
Reader insights
Be the first to share your insights about this piece.
Add your insights