An Open Letter to the Girl That Almost Shares My Name: COVID-19 Looks Too Much Like Us.
Your work was essential. You are essential. But society needs to act like it, though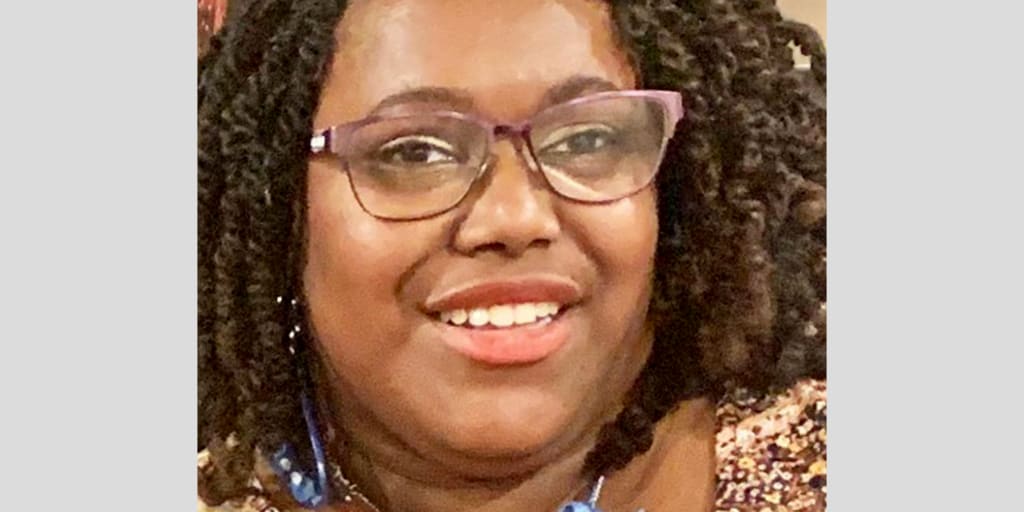 When I look at you, I see myself. If my eyes are unable to see you, my sister, it is because my own vision is blurred.

Lillian P. Benbow, 15th National President of Delta Sigma Theta Sorority, Inc.
Hi, sister.
I saw your story in The New York Times the other day, and it stopped me in my tracks. There were a lot of reasons for that actually.
First, it turns out we live in the same county; you actually went to high school 15 minutes away from the school my brother goes to now. Second, it turns out we're 3 years apart – we're both smack in our 20's. Your skin looks like mine, and we could probably share the same foundation bottle if it came to it. But, what is most compelling to me is our almost-namesake: my parents named me "Vanessa" mainly because it is a type of American butterfly. "Butterfly" is the nickname your mom calls you.
As it turns out, there's a ton of other things we have in common, like loving animals, singing, and going to church. And that's just the stuff I've gotten from social media and the paper. But even if the news wrote everything there is to know about you, I wouldn't have it in me to read it – there's a fine line of taste that separates remembering someone and making them a museum exhibit. I'm know that, ultimately, you just wanted to be "normal," with a normal life played with a regular set of cards. Except for one tiny problem – that's not the deck we had, even before Coronavirus.
"Normal" hasn't really been working for girls like us. So what happens when "normal" breaks apart?
Being a "normal" worker.
Being sick is f****** expensive.
According to the Department of Labor, about 30% of private workers making under $10.80 an hour have access to paid sick leave. 3 out of 10. Hell, the job I had before COVID made more than $10.80, and I didn't have sick leave while I was there.
It's a life or death decision that you knew too well while working on the floor in Giant. For 7 out of 10 fast-food workers, hostesses, ushers, gas station attendants, retail hostesses, uber drivers, food couriers – and of course cashiers just like you – the choice is between staying home and taking care of your health, or paying to have a home at all by working.
For the few weirdos that do end up getting paid sick leave, they better hope they don't need to pay a doctor. A quarter of the people that responded to one Gallup Survey said they've skipped buying medicine prescribed for a serious condition because they just couldn't pay for it. And that survey was of everyone, not just the people doing minimum wage.
Over a quarter of the people that responded. That's a lot of us that end up holding our breath and hoping for the best (Yes, us. Hell, I've had to that, too).
COVID doesn't make holding your breath easier. On any level. There's a lot of people that are going to work sick right now, in a chicken plant in Waterloo, at a beef plant in Lincoln, at an American-owned factory in Juarez, in an Amazon warehouse in Hazle Township, and the list goes on. These are people like you and me just trying to put food on the table.
You were working on going to Community College so you could be a manager at Giant, and move forward in your career. And, from what I've read, I'm pretty confident you'd do a great job. In my life, I am trying to move up, too. Still, it's expensive to be sick when you're at the beginning of the ladder.
Being a "normal" millennial
62% of millennials reported living paycheck to paycheck last year. That's literally most of the people our age that said making ends meet is a tight squeeze on a good day. It hasn't been a good day. And, it probably won't be for a while.
Jobs for the girls our age are kind of on the chopping block now. Our generation is very well represented in the gig economy doing stuff like uber driving (not exactly surging, since no one is leaving home) and contractors like I used to be (the phrase "use to be" is doing a lot of work in that sentence. I wrote about that whole thing too). Millennials like us make up 24% of the industries at high-risk, like transportation, retail, and food services. And, in the industries that are not on the chopping block, there's a good chance we're the first hires there. And, you know what happens to first hires. e
Leilani, can I be honest? It feels scary, and unfair. It doesn't feel like it should be real, or honest, or make sense.
But, even still. There are some dots connecting here. Health, class, housing, they're all are glued by the sh*t left by the big old elephant in the room stink.
We are Black.
Being a "Normal" Black Girl
A lot of people have been taking notice of the way COVID-19 impacts not just people our age, and people who can't afford to take off, but people who just look like us, in general. I could go on for a while on this, honestly. Fortunately, some really intelligent men already have.
As it turns out, the whole "systemic racism" thing doesn't get laid off during public health emergencies. For some people that have been diagnosed with/likely have COVID-19, commanding medical attention becomes a problem: A week ago I heard a story of a family that calling 911 out of concern for a loved one experiencing shortness of breath. The operator advised that they should call back if their case became direr, or if the person began to look blue.
We're Black. We don't get blue. In another study, we figured out that Black patients' pain isn't taken as seriously as that of a White patient. And I don't have to tell you that Coronavirus hurts. I can't even begin to wrap my brain around what you were going through. Your mom shared that you felt incredibly sick, and collapsed in the parking lot with a fever of 104.
Shoulda-Coulda-Woulda can't do much good, but I can't help but wonder what difference it would make if a medical professional took your symptoms more seriously and much earlier.
What would happen to death rates if we started taking the pain of Black patients more seriously?
We live in a pretty Black county, where a lot of people are testing positive every day. In a lot of places with high proportions of Black people, the rates of COVID deaths end up being even higher. Dense communities that are heavily reliant on public transportation, and shared multifamily dwellings (so, basically, the hood anywhere) seem like a perfect storm for a pandemic.
While we're talk about Chicago's Mayor, go ahead and check out her twitter. It was the laugh I didn't know I needed.
There are a lot of ways that we're similar to each other, and a lot of ways we are different; for you, Cerebral Palsy and educational access add more dimensions to your story. All the same, your story is important. It is very apparent to everyone that has heard your mother speak about you that she loved you desperately. There are countless stories that I could point to of people saying how much your joy made a difference in their life.
You are special. And when I look at you, I see myself. True, the quarantine period sucks for everyone, on some level. But we as people can sometimes stare at our own problems so hard that it blurs our vision. We find ourselves so caught up in an inconvenience, that we are unable to see someone's bonafide Problem™. You are beloved, and your problems need to be paid attention to. In all of these numbers and figures and statistics and charts, it's important to know that every number is a person, and one of those people is Leilani the Butterfly.
SUPPORT LEILANI'S FAMILY // SUPPORT OUR HARD HIT COMMUNITIES
humanity
I am a freelance writer, community organizer, and a relentless advocate for civic participation.
For more information on my day-to-day, visit vanessabarksdale.com
Receive stories by Vanessa Barksdale in

your feed