5 Diabetes Self-Care Tips for a Healthier Life
Step by step, you can make your life better.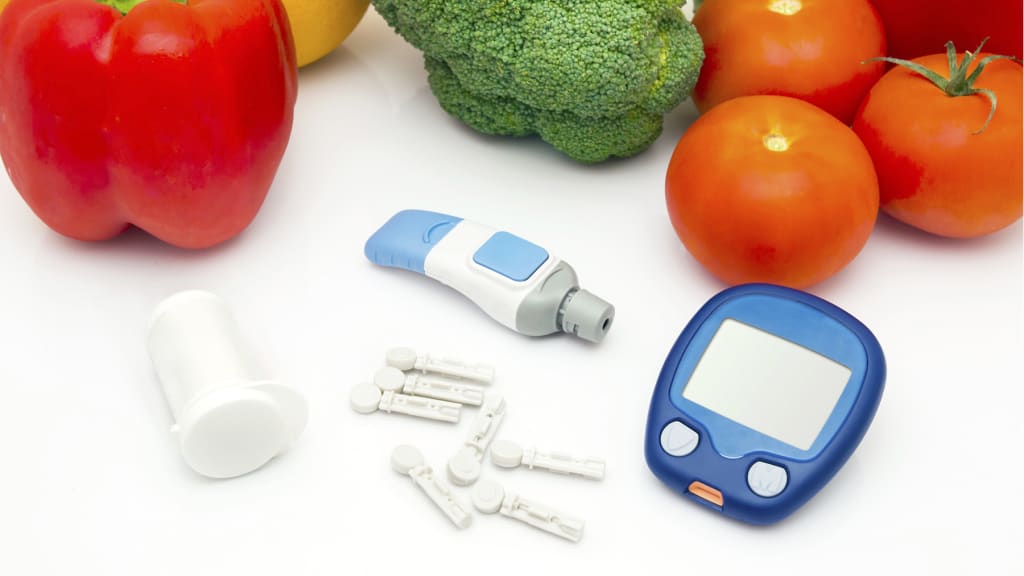 While there is still no cure for diabetes, medical treatment, lifestyle changes, and other strategies you can integrate into your life can help you live a rich and healthy life!
Diabetes is a chronic disease affecting millions of people around the globe. In the USA alone, 1.5 million people are diagnosed with diabetes each year and over 100 million people are already diabetic or prediabetic. Diabetes also affects children and adolescents. Around 193,000 people younger than 20 in the USA have some type of diabetes.
Diabetes self-care can reduce blood sugar levels, healthcare costs and mortality risk, as well as reducing weight. This article will introduce tips and strategies for people with diabetes to improve their well-being.
Self-track
Two very important indicators of diabetes control are the levels of glycated hemoglobin and glucose found in your blood. Calculating glycated hemoglobin requires a certain blood test in your doctor's office, but a person can track their blood glucose levels at home.
Everyone with diabetes should keep track of their blood sugar levels, even those who are not taking insulin. Self-monitoring can provide you with information about the effectiveness of dietary changes, physical activity and medication on your blood sugar levels.
With an easy to use blood glucose meter, you can level your blood sugar at any time.
Keep it lean
It is crucial for people with diabetes or prediabetes to achieve and maintain a healthy weight. When a coach or a doctor is closely monitoring weight loss, you're more likely to achieve your goals.
Some research suggests that for people with excess weight, modest and consistent weight loss can help manage type 2 diabetes and decrease the rate at which prediabetes becomes diabetes.
There are natural ways to promote balanced blood sugar. To support lifestyle changes, certain dietary supplements are recommended. For example, CuraLin type 2 diabetes herbal supplement helps with maintaining healthy glucose levels.
Healthy food all the way!
Following a healthy meal plan can be among the hardest aspects of diabetes self-management. Developing a plan with a registered and certified dietitian can certainly help make it easier.
Making dietary adjustments can lower glycated hemoglobin by 0.3% to 2% in adults with type 2 diabetes. To facilitate these lifestyle changes, the ADA recommends meeting with a registered dietitian that specializes in working with people with diabetes.
For some, changes to diet alone are not enough to control blood sugar levels. Diabetes can get worse over time, so the ADA recommends using a combination of medication and nutritional therapy to achieve blood sugar targets.
The core of diabetic meal planning involves favoring healthy foods. The diabetes plate method is one tool built to help control calorie and carbohydrate intake.
Exercise regularly
Research has shown that exercise can help control blood sugar levels, reduce cardiovascular risk factors, and promote weight loss. The ADA recommends exercising for at least 10 minutes each session and getting at least 30 to 45 minutes of physical exercise most days of the week.
Exercising daily and allowing no more than 2 days pass between workouts can help reduce insulin resistance.
Take medication regularly
Not taking diabetes medication as recommended by a doctor can lead to:
Lower success rates in achieving healthy blood sugar targets
Complications and increased risk of comorbid conditions
Increased chances of early death
Increased healthcare costs
A wide range of issues can arise from not taking diabetes medication as prescribed - these can include a rising cost of treatments and a worsening condition. Interestingly, people who have a good support network are prone to take their medication as prescribed.
If you have concerns about your diabetes treatment, it is important to raise them with a professional who can customize a plan and help ensure that targets are being achieved without complications.
Concluding
Diabetes, unfortunately, still has no cure. But diabetics can successfully control it at home by following nutritional, dietary, and medication plans.
As well, use a blood glucose meter and established glucose monitoring regime to track progress and see the result of your diabetes self-management.