Deal Breaking Finds From Social Media Advertising
Three Game-Changing Products I Couldn't Live Without That I Found From Social Media
Let's face it, the majority of adverts that pop up on our timelines apparently "targeted" to us are pretty off the mark. Sorry Instagram, but as I am a vegetarian I have no desire to suddenly order the triple cheeseburger just because it's on offer for 99p.
But sometimes, just sometimes, the hidden tiny man who lives in our phones listening to our conversations, our purchases, and our search history, who is also know as our algorithm, gets it right. Three products come to mind when I think back to times that social media advertising has actually introduced me to a purchase I can't image my life without!
Funnily enough since writing this article I've had advertisements for all three (four with the bonus) - the internet truly is listening. Hello Mr Algorithm, if you can hear me, this one is for you!
Mål Paper's 'Daily Goal Setter'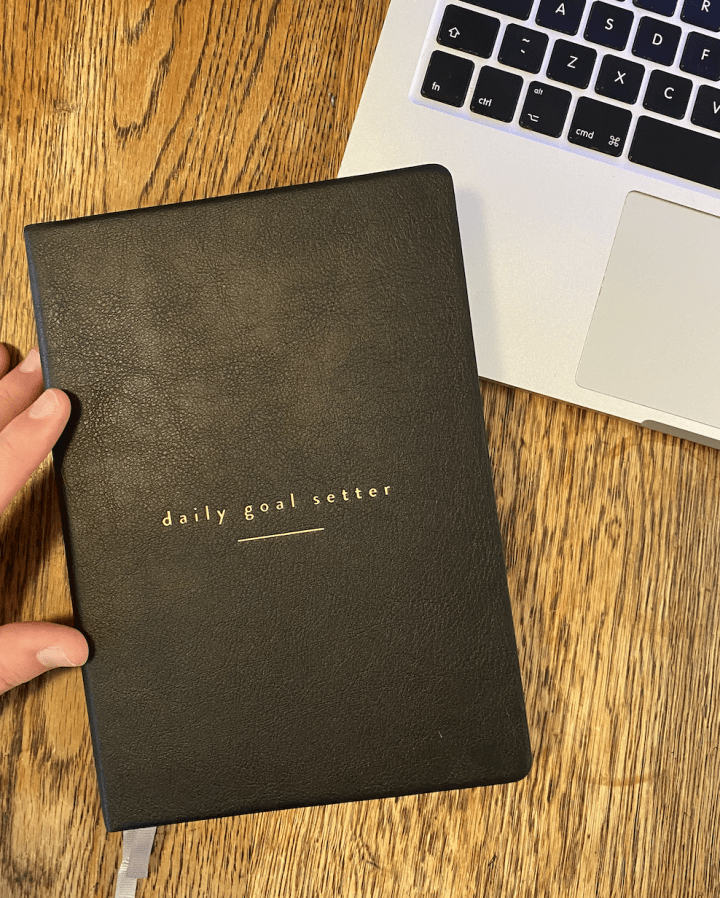 'The perfect planner does not exist' is what I would say before I discovered Mål Paper's 'Daily Goal Setter'. I cannot put into words how much use I get from this incredible journal that I originally found from a Facebook ad.
I ordered the planner on a whim. Generally, I love stationery and keeping up with my life admin. Previously I've tried various planners in the past but most of the time I end up using them for a few days then they collect dust in a draw. Until now.
The planner is set into four sections. Long term goals, monthly goals, weekly goals, and daily goals. From your longer-term goals, you can then breakdown your monthly/weekly/daily aims so that they are more manageable and less overwhelming.
I've been using the planner for 9 months, and I've integrated setting my goals into my morning routine. Every morning, along with my morning coffee, I set out 3 things I'm grateful for, a daily affirmation, and set out my plan for that day - which correspond towards my weekly/monthly goals.
Instead of writing a to-do-list on my phone that features goals that seem impossible and vague like 'learn french' or 'become a pianist', the planner allows me to break down the goals into manageable activities that will make me feel productive instead of inadequate. You set out your goals in order of priority, for example:
A1 - finish your essay due imminently!

A2 - send that urgent email

B1 - do some writing if you have time

B2 - practice yoga for 30 minutes
The journal has even had a positive impact on my mental health. I feel less stressed after taking time everyday to compile my achievements and seeing my progress step by step is motivating towards my productivity instead of trying to jump straight to the finish line.
You can buy your 'daily goal setter' from https://malpaper.com/ ...if Facebook advertising doesn't get to you first!
Chilly's Water Bottle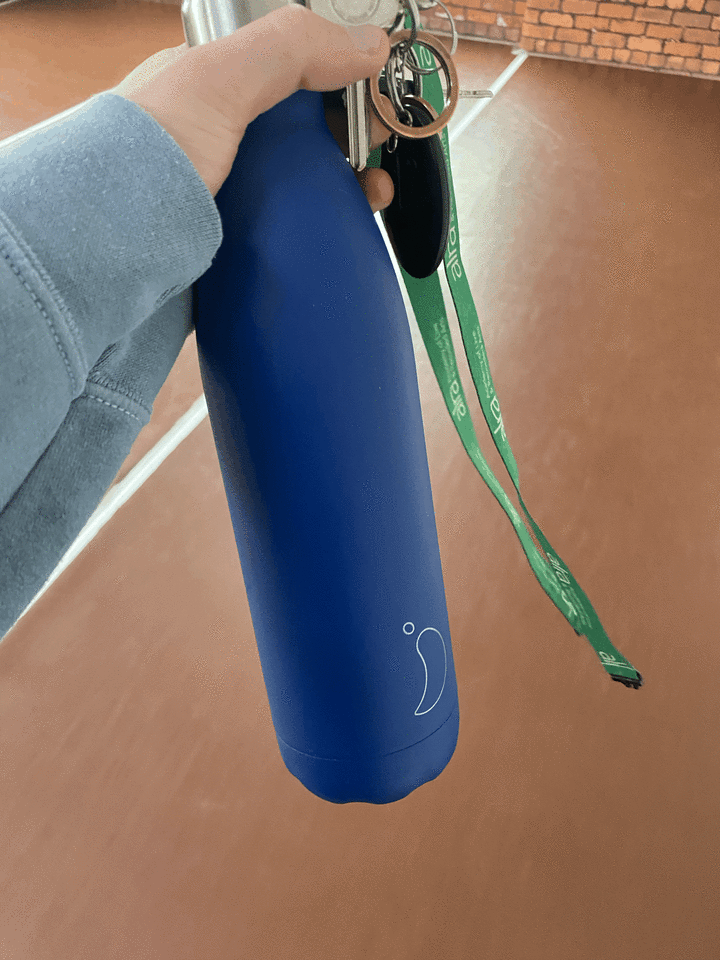 I'm going to be dramatic here. But a single ad on Instagram may have saved the environment from a boatload of plastic consumption.
Initially advertised as 24 hours hot/cold post onto my timeline, and I felt it was ethical, and time, to retire my daily Evian order for obvious environmental reasons, but as well, cost!
But here's the thing, tap water sucks!... right? It tastes chlorinated and flat. For people who tell me that you cannot taste the difference between bottled water and tap water, I can announce that you can. And that's the reason that for so long I'd be put off any reusable bottle - until Instagram introduced me to the Chilly's bottle.
Somehow, even hours later, water still manages to taste fresh in a Chilly's bottle. Not only that, but it looks great. Chilly's offers a variety of swatches using bold colours and patterns to match your wardrobe.
Check out Chilly's range of reusable bottles here... https://www.chillysbottles.com/uk
EasyAcc Portable Fan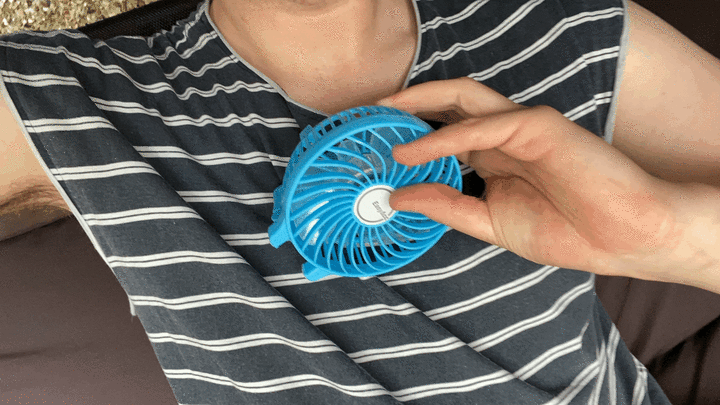 Now I know what you are thinking. Surely I should not need an ad from Facebook to tell me that portable fans are a thing that exist in the modern world. I'm embarrassed, but the rumours are true, I did not know they were a thing before an advert from Amazon emerged onto my timeline. My mind was utterly blown, and I ordered my EasyAcc fan without minutes to arrive the next day.
As someone who is generally always a little bit warmer than then general population, this £15 find hasn't left my backpack since I bought it. It doesn't need batteries as you can re-charge it, it comes in a variety of bold colours, and the fan actually does the job, it isn't a flimsy puff of air that just leaves you more sweaty from trying to get use from it.
You can find the Easy ACC fan on Amazon.
Bonus: Vocal+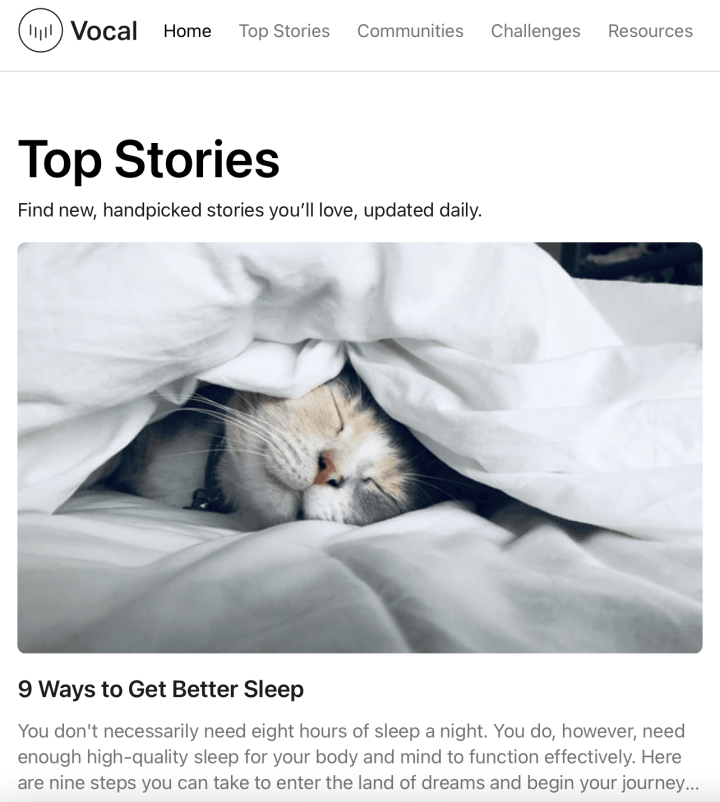 A bonus product (?) that was found from a social media ad is Vocal. I initially saw the advert for Vocal that promoted a combination of giving your voice a platform through your writing, and making some extra pennies for writing online as a bonus!
I am so glad that I clicked on that button! Since joining Vocal it's been liberating to have a platform to share my ideas, share my stories with a supportive community that encourage you to keep on writing.
I particularly love the challenges and the prompts that come with them (not to mention the cash prizes!!). I recently entered my piece 'Things To Remember' for the Black Book Challange and even though I didn't make it into the top 3, I'm so proud of the piece I created and it's been so rewarding giving and receiving feedback from other writers who entered the competition.