Why not? Getting to Know Me.
Me in a nut shell.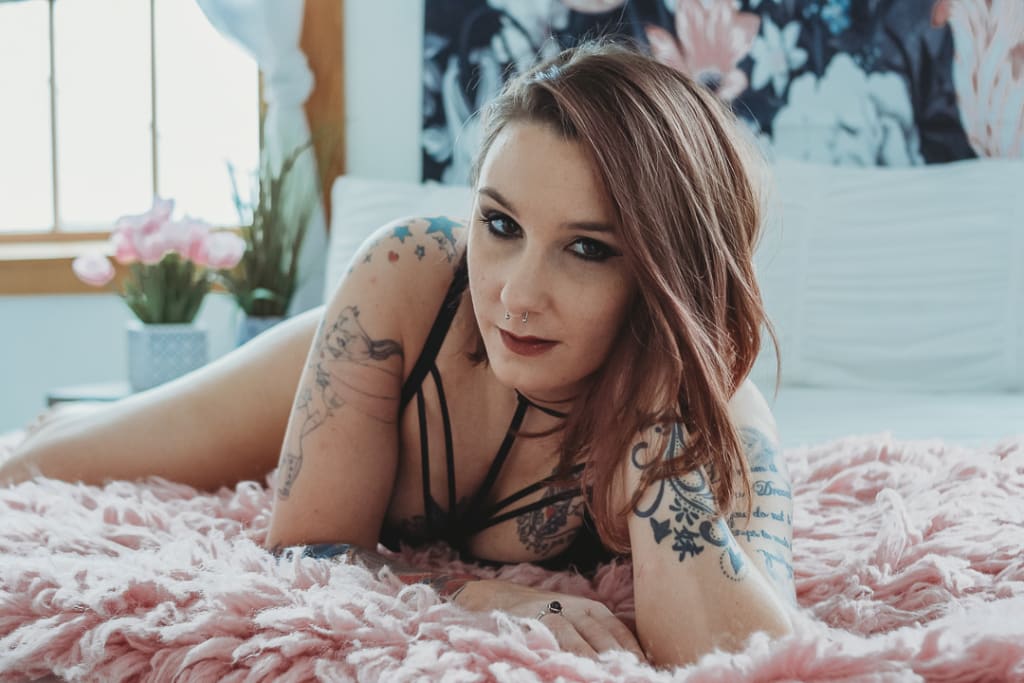 Where do I begin?
My name is Jess. I am a mother. A step Mother. A wife. A friend. A professional. I model. I craft. I am crazy emotional and love my Boston Terrier to bits.
You know.... I know I am not everyones cup of tea, but let me tell you something I have learned over the past 32 year. Life is to short to care what others think. Want to take that trip? Take it! Want to date that guy? Go for it!
I spent way to long caring what others think. I followed social norms and what my family thought and believed I should. To be honest, those were the longest and most lonely days of my life. I hid who I truly am. I didn't do the things I wanted. And I ended up marrying two men I don't think that I should have. Granted, I had great life experiences and was blessed with 4 beautiful daughters and 3 amazing sons (I don't see them as step) especially since their Mother and I are very close and still co-parent them. But it wasn't fair to myself or to my exes. And honestly, they were toxic. So, before my last divorce was even final.. I met an amazing man. Yes, we have our issues... but he felt and still feels right for ME. Not for anyone else. And I know a ton of people pass judgement because of how it started and how fast it moved. But, you know what.... and listen carefully.... I FINALLY did something for ME. I did everything to make myself happy and show my children that being unique and not following and doing what everyone says is okay! I have now moved farther in life and accomplished more than ever because I have the RIGHT many by my side. One that I chose and one who chose me. We have made it through a lot of crap, but I have gained two more amazing sons and a beautiful daughter! And don't get me started on the rest of the family! Life is amazing!
The biggest piece of advice I can give to anyone.... do not look around and say 'well this is what they think is best so it must be". WRONG. You need to follow your heart and desires or else you are going to end up with a lot of regret, and let me tell you; with all the crazy stuff in the world right now..... life is WAY to short! Stand up for what you believe in. Love who you want to love! Take that trip! Go on that date! Get that tattoo or piercing! I promise, you will live a life that has so much more meaning and fulfillment. Take it from me. I have lived in both worlds.. and the one that I make the choices in.... by far supersedes the life I had before.
However, I do not regret it.. because I learned from it. I can use it examples for my children and grand children.
Basically.. what I am saying is don't hold yourself to anyones standards and norms other than your own. No one knows you better than you know your self. And, you my beautiful soul... are worth every bit of happiness!
Until next time!
I wish you all the best!
Jess
p.s. the image is to point out that no matter size, shape, tattoos, piercing, imperfections.... we are all beautiful and should feel comfortable in our own skin!