What My Husband Has Been Battling With - First Lady, Aisha Buhari
The first lady gets candid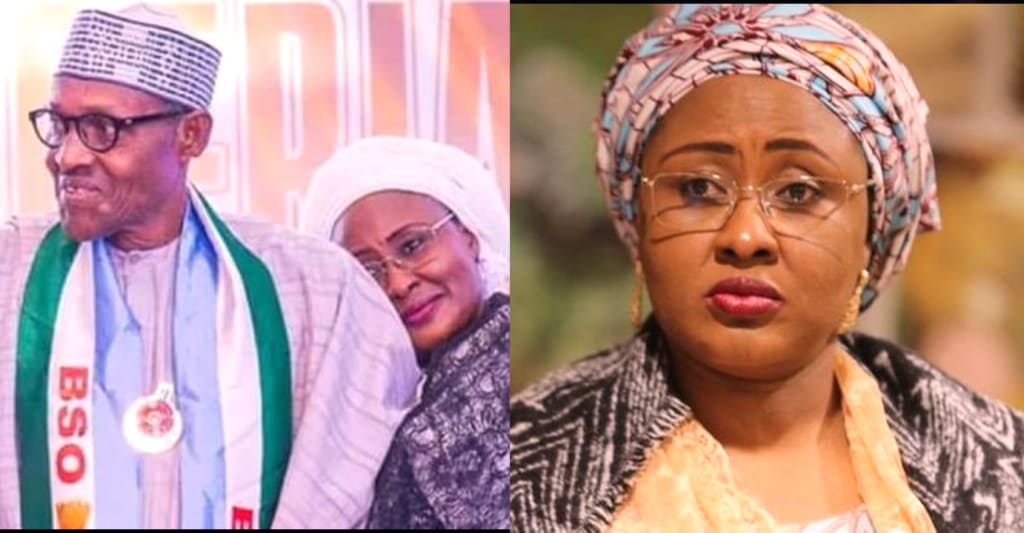 Nigeria's first lady, Aisha Buhari yesterday spoke at the ground breaking ceremony of the Armed Forces Post-Traumatic Stress Disorder Centre (AFPTSDC) where she was the special guest of honor.
During her keynote speech, the first lady spoke candidly about how it has been for her living with her husband, Pres. Muhammadu Buhari, who has gone through severe PTSD. Aisha Buhari explained how going to war and coming back, losing an election three times, and more has affected her husband, and how she has had to deal with it since she was just 19 yeard old. Press at the event was able to get transcripts of what she said. Below is what Aisha Buhari said at the event according to journalists at Vanguard. Here's what she said.
**Before reading on, please make sure to like and follow my Facebook page (Jide Okonjo) so you don't miss out on any new and interesting lists, articles, and stories that I post every single day. I have a really fun page. If you like my page, you will have fun too. So what's stopping you? Like my page and let's have fun together!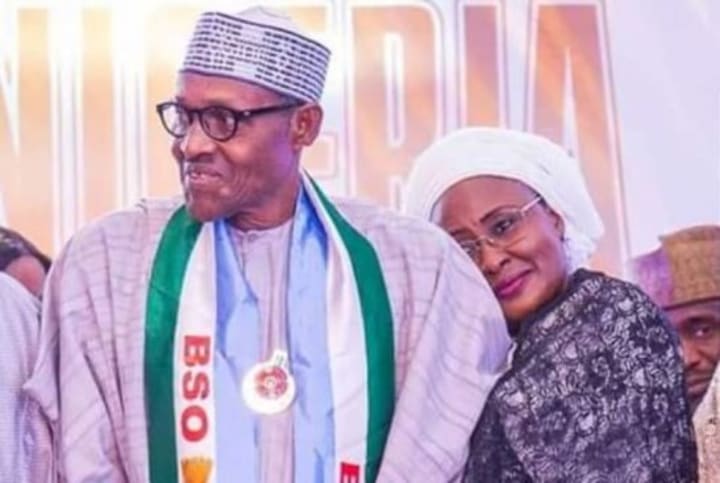 Speaking candidly at the event about her husband's battle with PTSD, Aisha Buhari said:
So, at the age of 19, I had to figure out how to tell somebody of his calibre that he was wrong or right and that was the beginning of my offence in his house. Contested elections in 2003 and failed, 2007, failed and 2011, the same thing – all without rehabilitation – I became a physiotherapist.

It is a reality that soldiers and military families have to live with, despite its negative consequences. Being a soldier's wife or a retired soldier's wife and a wellness expert, I understand the challenges associated with PTSD and its impact on military families and the nation.

My husband served the Nigerian Army for 27 years before he was overthrown in a coup d'état. He fought the civil war for 30 months without rehabilitation; he ruled Nigeria for 20 months and was detained for 40 months without disclosing the nature of his offence. Failing election for three times was a big blow to every contestant but those that have contested for just yesterday, a simple primary election, they are still living in a traumatic condition. I tried to console them, I tried to talk to them, some of them have switched off their phones up till today, just because of a primary election.

You can imagine me at 19 years, handling somebody that went to war, suffered coup d'état, then lost several elections, and, finally, getting to the Villa in 2015. Also, for a woman to tell them that this is wrong or right in Nigeria and Africa is a problem.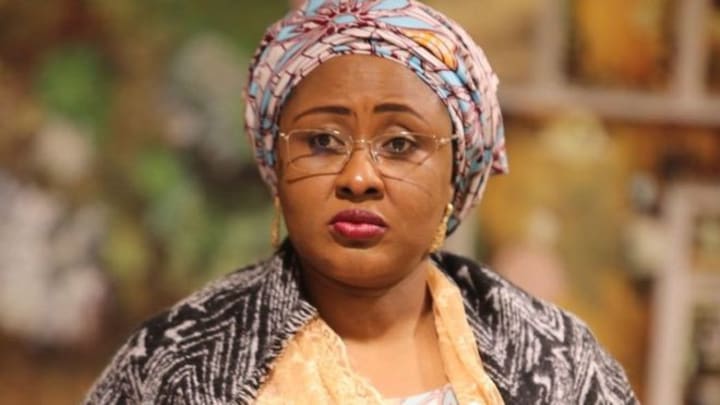 I didn't know that President Muhammadu Buhari, actually suffered from Post-Traumatic Stress Disorder (PTSD) but actually thinking about it now, that does make a lot of sense. Going to war, losing an election three times, these are traumatic events and of course, it is only natural for someone to develop PTSD from that. It's interesting to hear the first lady speaking out about this.
What do you think about what the first lady, Mrs. Aisha Buhari said? Let me know your thoughts by leaving a comment either below or on my Jide Okonjo Facebook post.
That's All.
I hope you've had fun. Don't forget to like my page (Jide Okonjo) if you don't already for more stories like this, the fun never ends
To catch up on other content you might have missed, click here.
Until next time, have a wonderful rest of your day.