Unraveling Avinash Tiwary: From Television Cameos to Digital Stardom
Journey of Avinash Tiwary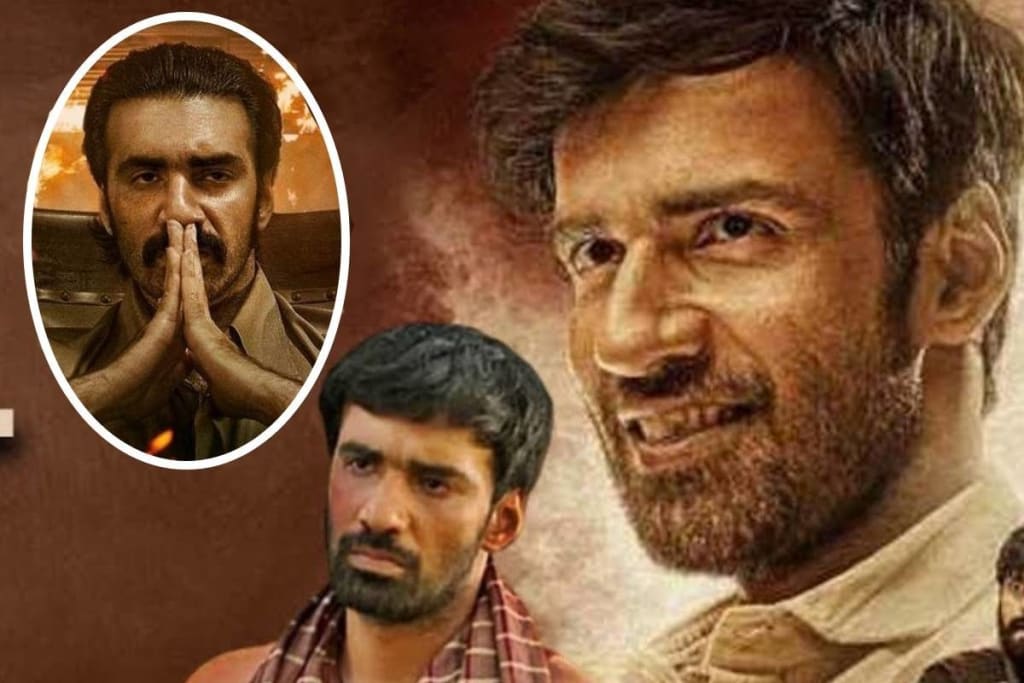 Dive into the journey of Avinash Tiwary, his transition from television to digital platforms, and understand his views on the OTT revolution.
Introduction In the universe of dynamic actors, Avinash Tiwary is a name that resonates with versatility and adaptability. While many remember him from his silver screen stints, few are aware of his brief sojourn into the world of television. Let's uncover the layers behind Tiwary's career choices and his honest take on the industry's shifts.
Avinash Tiwary's Tryst with Television
• The Beginning: Avinash's introduction to the television world was marked by his role in 'Yudh', a show that had the legendary Amitabh Bachchan in the lead.
• The Glimpses: Apart from 'Yudh', the actor showcased his talent in an episode of 'Rishta.Com', a production from YRF TV.
• The Decision: Despite these exposures, Tiwary consciously decided to steer away from television. His reason? A genuine confession of not possessing the endurance to maintain one character for prolonged hours daily.
Journey into Films and Digital Platforms
• The Bollywood Break: 'Tu Hai Mera Sunday' (2016) marked his debut in Bollywood. This was a turning point that opened new avenues for Avinash.
• The Breakthrough: 2018 was significant for him as he received acclaim for 'Laila Majnu', a performance that solidified his position in the industry.
• OTT Emergence: Transitioning to digital platforms, Avinash was part of Netflix's 'Khakee: The Bihar Chapter'. Subsequent releases like 'Kaala' and 'Bambai Meri Jaan' further amplified his reputation.
Avinash on OTT: An Artist's Perspective In a candid conversation, Avinash Tiwary sheds light on the OTT revolution:
• Opportunities Galore: For him, OTT is not just about creative liberty. It signifies a content boom, offering countless opportunities for all - from writers and directors to technicians and actors.
• The Similarities: Despite the buzz around OTT, Avinash feels many aspects remain unchanged from television. For instance, some of his television appearances mirrored the format of OTT shows.
• A Refreshing Format: The actor appreciates OTT for its cinematic approach, where shows are filmed akin to movies. This style resonated more with his acting prowess.
Conclusion : Avinash Tiwary's journey is emblematic of an artist's quest for meaningful roles and the right platform. His self-awareness, combined with the industry's evolving dynamics, led him to embrace avenues that resonate with his core. As digital platforms continue to burgeon, we can only anticipate more captivating performances from this talented actor.
FAQs: Avinash Tiwary Unveiled
1. What was Avinash Tiwary's debut film in Bollywood?
• Avinash Tiwary made his Bollywood debut with the film 'Tu Hai Mera Sunday' in 2016.
2. Which television shows did he feature in?
• Avinash Tiwary featured in the TV show 'Yudh' where he played an advocate. He also appeared in an episode of 'Rishta.Com' produced by YRF TV.
3. Why did Avinash decide to move away from television?
• Avinash Tiwary expressed that he wanted to stay away from television mainly because he felt he lacked the skill set to consistently portray one character for extensive hours every day, almost 28 days a month.
4. What's his take on the OTT content boom?
• Avinash sees the rise of OTT not merely as a platform providing creative liberty but as an indication of a content boom in the entertainment industry. He believes OTT has opened a plethora of opportunities for everyone, from writers and directors to technicians and actors.
5. Are there any significant differences between TV and OTT according to him?
• Avinash feels that many aspects of OTT mirror television. He highlighted that some of his TV appearances, like weekly shows, have a format akin to OTT. However, he appreciates OTT for its cinematic approach to shows, which are shot more like films.
For More Update on Avinash Tiwary Follow Him on Social Platforms
Instagram - Avinash Tiwary
Twitter - Avinash Tiwary
Youtube - Avinash Tiwari
About the Creator
Avinash Tiwary is an Indian actor who works in Hindi films and series.
https://www.instagram.com/avinashtiwary15/
Reader insights
Be the first to share your insights about this piece.
Add your insights