Top 13 Facial Hair Removal Products Of 2023
Top 13 Facial Hair Removal Products Of 2023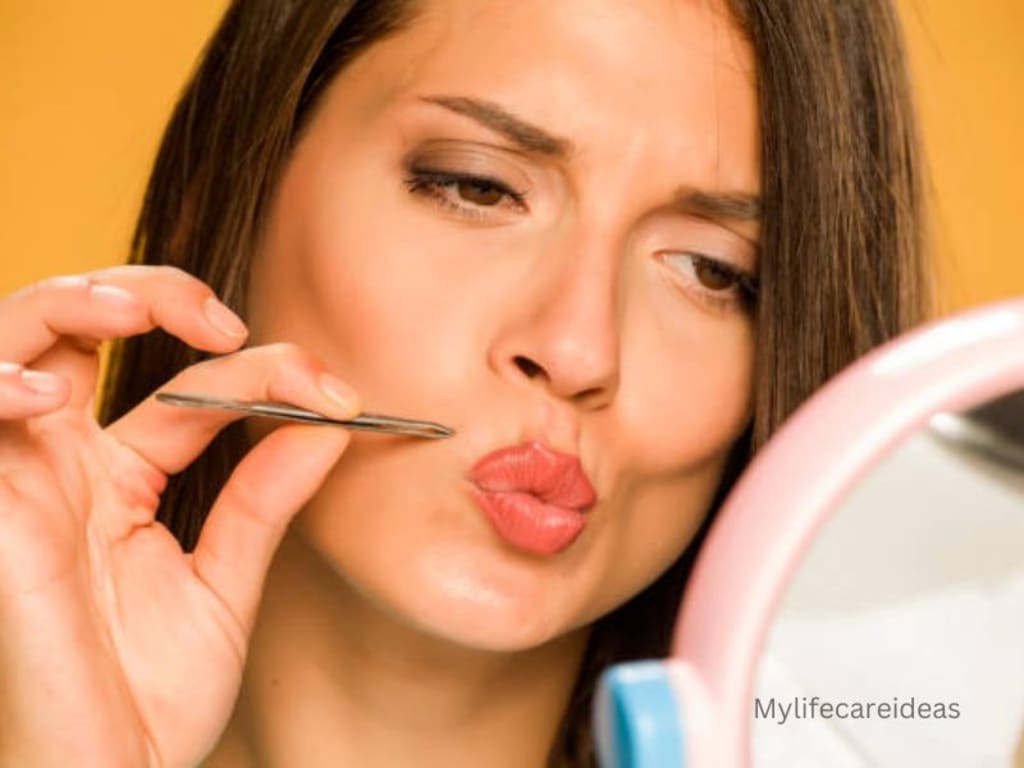 Hair on the face is common. Face hair development is a normal part of life that is frequently brought on by our bodies' genetic makeup, hormonal changes, or certain drugs. Although facial hair is common, it is not always desired. While removing hair growth has traditionally been the domain of beauty experts, there are at-home remedies that give professional-level results and are more cost-effective and time-saving than going to the salon. So long as you have the appropriate products in your beauty cabinet, you may successfully remove facial hair at home, whether you like using a pair of tweezers, a single razor blade, or a handheld laser. Itching and other unpleasant side effects could result from using improper goods.
The best facial hair removals tools, such as wax kits, tweezers, razors for dermaplaning, and more, can provide a rapid fix.
In this article, we listed the 13 best facial hair removal products to get rid of unwanted hair on the face and skin.
What Is The Most Secure Method Of Removing Facial Hair?
The safest method of facial hair removal depends on your individual skin type and hair type. Always patch-test new products or methods before using them on your face, and be sure to follow any instructions or warnings carefully to avoid skin irritation or other adverse reactions.
The Safety of Facial Hair Removal Methods
Facial hair can be a source of insecurity for many people, but it's important to choose a hair removal method that's safe for your skin. Here's a rundown of some of the most common facial hair removal methods and their safety:
1- Shaving: Shaving is the simplest and quickest method of facial hair removal. It is also the safest, as it does not cause any damage to the skin. However, it only provides temporary results and can lead to stubble, ingrown hairs, and skin irritation.
2- Tweezing: Tweezing is a good option for removing individual hairs, but it can be time-consuming and painful. It can also cause redness and swelling, especially if you have sensitive skin.
3- Waxing: Waxing is a popular method of removing larger areas of facial hair, but it can be painful and can cause redness, itching, and rashes. It's important to make sure the wax is not too hot and to avoid waxing if you have sensitive skin.
4- Epilation: Epilation involves using a small device to pluck multiple hairs at once. It's a good option for removing hair from larger areas, but it can be painful and can cause redness, swelling, and itching.
5- Depilation: Depilation is a method of removing hair from the surface of the skin using creams or lotions. It's a good option for those with sensitive skin, but it only provides temporary results and can cause skin irritation.
6- Laser Hair Removal: Laser hair removal is a more permanent solution, but it can be expensive and requires multiple sessions. It's important to choose a reputable provider and to protect your skin from sun exposure before and after treatment.
The Top 13 Hair Removal Products for Smooth Skin in 2023:
Here you go!
1- Flawless Finishing Touch Facial Hair Remover:
As it's gentle on delicate skin and doesn't feel like you're doing anything at all, this device is a true cult favorite. Through the use of a rotating head, its special Butterfly technology microscopically reduces hair. The battery-operated, portable device is small enough for you to carry with you anywhere you go. Many women say they use this as part of their daily morning routine to soften their skin before wearing makeup because it doesn't require any set-up or potential mess.
2- Nad's Facial Wax Strips For Facial Hair Removal:
For four weeks straight, Nad's Facial Wax Strips are the ideal solution to get rid of unwanted facial hair. These are not only the simplest to use but also hassle-free. The strips are perfect for sensitive skin because they are naturally enriched with beeswax and shea butter. The company's strips are soft and flexible enough for facials thanks to the brand's usage of contour weave paper technology. With very little effort, these strips are prepared for usage. Rub, peel, and run! The product removes hair as short as 3 mm, leaving the skin feeling silky smooth.
For More Read;https://mylifecareideas.blogspot.com/2023/01/Top-Facial-Hair-Removal-Products%20.html
About the Creator
My Life Care Ideas is a place where you will find all types of health tips, beauty tips, food and drink recipes, and life care ideas.
Reader insights
Be the first to share your insights about this piece.
Add your insights