TDoR 2020
Remembering those we lost
Transgender Day of Remembrance (TDoR) is November 20th every year. This day is used to remember and recognize the lives of transgender individuals lost to hate-fueled violence. This year, there were at least 350 murders in the community worldwide. Many people's murders go unreported or not reported properly, so the exact number of how many individuals were murdered never really will be accurate. While we recognize and mourn our trans* siblings around the world, it is easier (for my sake) to recognize the 47 lives that were taken in the United States. A compiled list for everyone around the world will be provided at the end.
*As a quick note, not everyone has pictures due to limited resources and information, but are still important to be recognized*
Corbin Ray Bach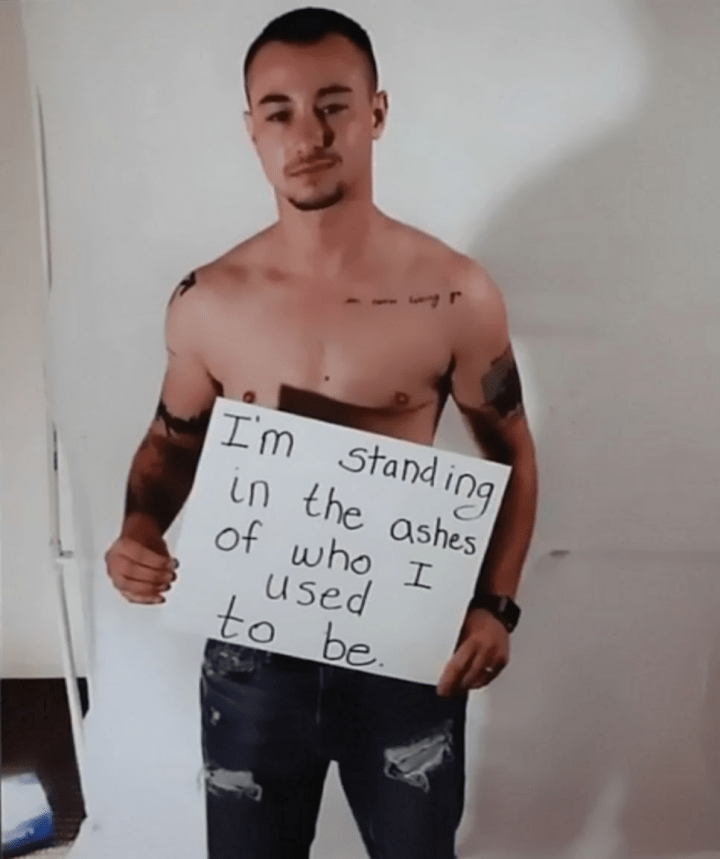 Corbin Ray Bach died on October 6th, 2019 in Paducah, Kentucky. He committed suicide at the age of 23.
Christine Zephier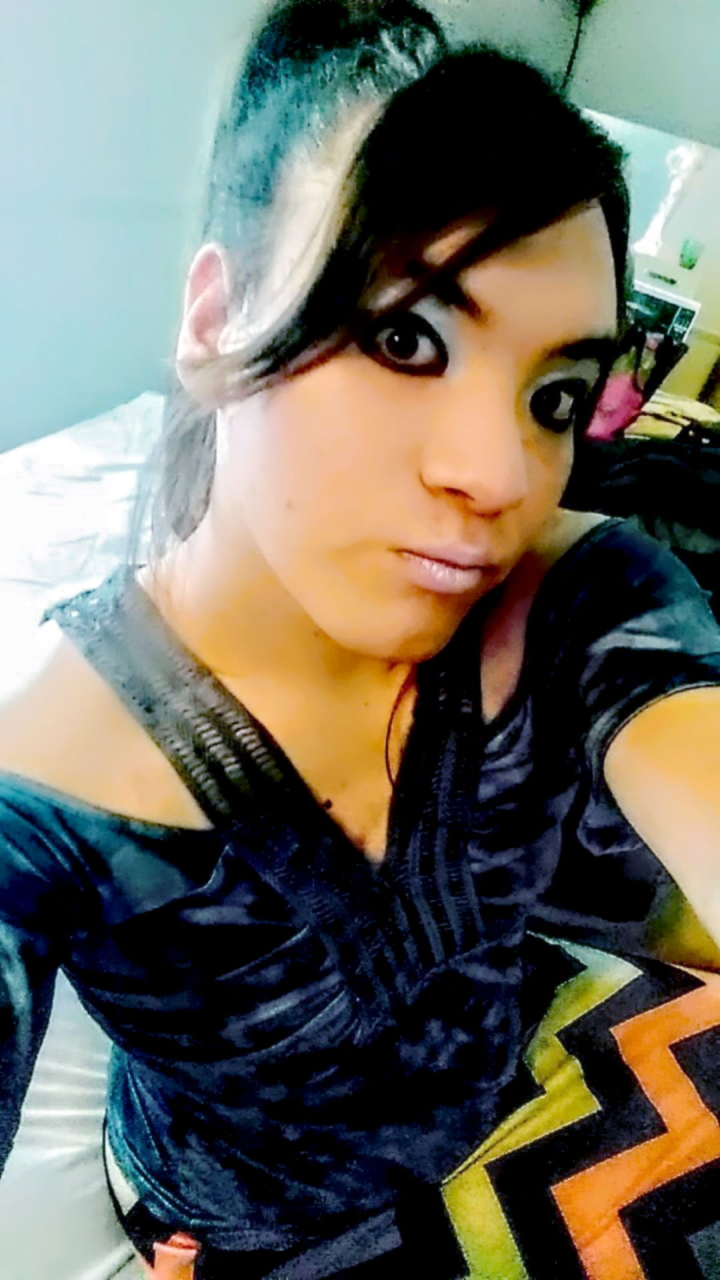 Christine Zephier died on October 1th, 2019 in Mankato, Minnesota. Her body had been found after she had been missing since August 27th, 2019. She was 23 years old.
Daphne Dorman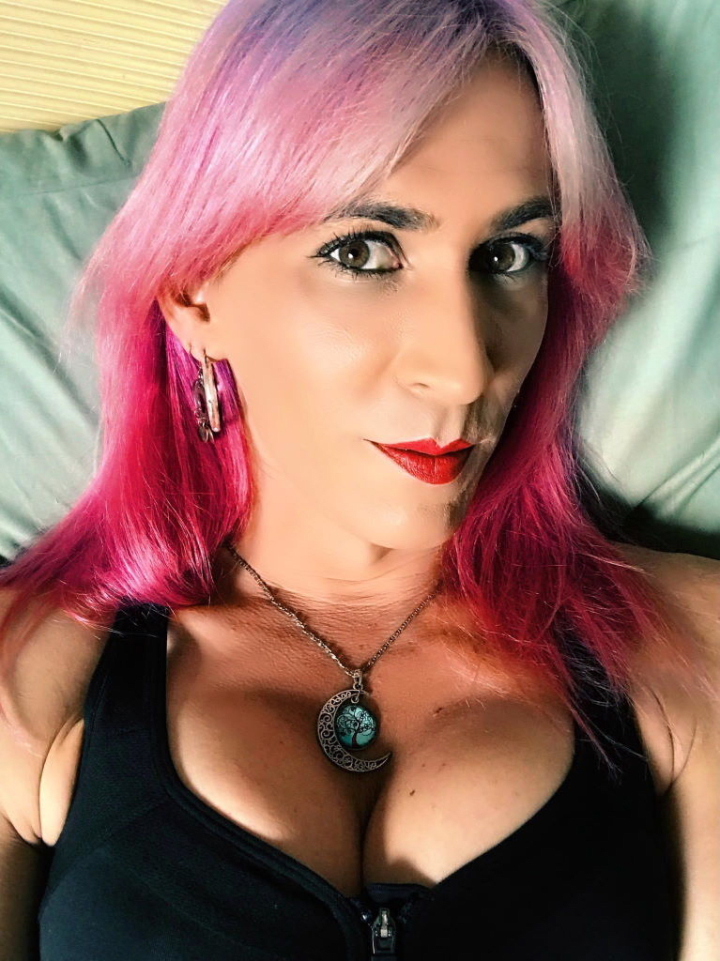 Daphne Dorman died on October 11th, 2019, in San Francisco, California. She was a comedian, who unfortunately committed suicide, aged 44.
Brianna "BB" Hill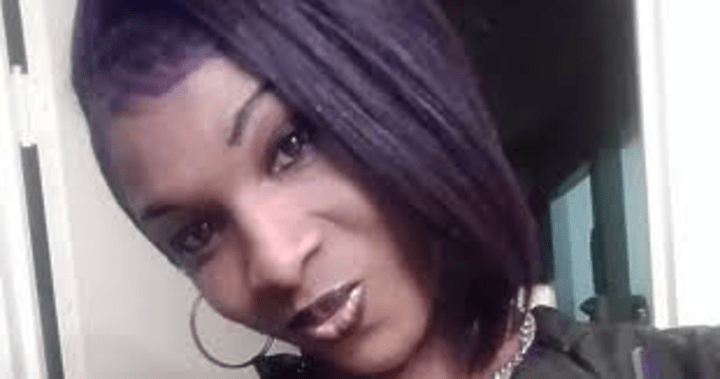 Brianna "BB" Hill was shot in Kansas City at age 30 on October 16th, 2019. The suspect reportedly stayed at the scene until authorities arrived.
Nikki Kuhnhaussen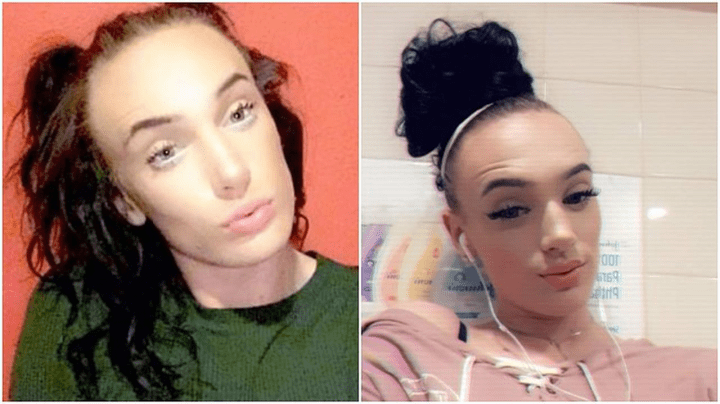 Nikki Kuhnhaussen was reported missing on June 6th, 2019. At the time she was 17 years old. Her skull was found in the woods near Larch Mountain in Vancouver on December 7th, 2019, although her death date is not listed until December 18th. The suspect allegedly murdered her after finding out that she was transgender.
Angel Rose Garcia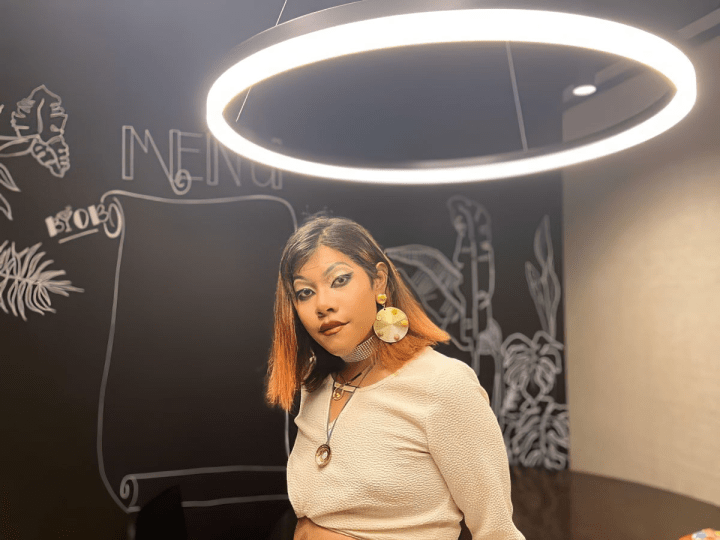 Angel Rose Garcia died on December 10th, 2019, in Hyattsville, Maryland. She was reported unresponsive in her apartment, and she was 21 years old.
Alice Carter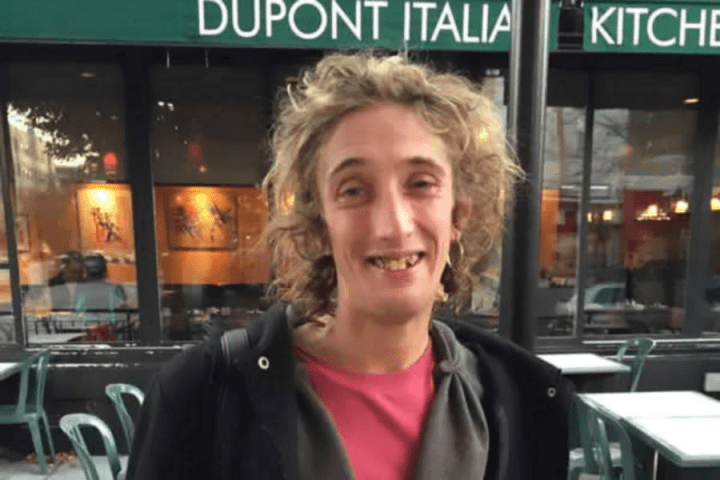 Alice Carter died on December 18th, 2019, in Washington, D.C. She was found unresponsive on the street. She was 35.
Yahira Nesby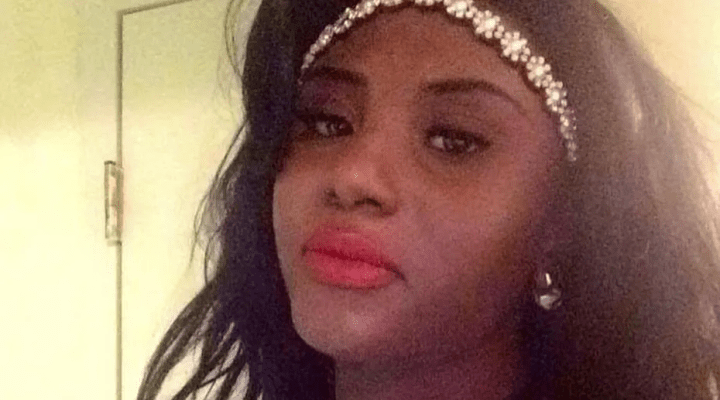 Yahira Nesby was shot in the chest and leg in Brooklyn on December 19th, 2019. She was a 33-year-old artist living in an apartment, in which she was shot. The accused was captured by the police as he was trying to escape the crime scene.
Mia Perry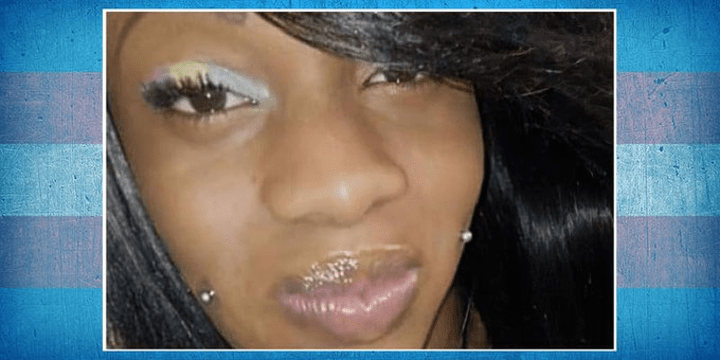 Mia Perry was shot in Washington DC at the age of 26 in a vacant apartment building. There is speculation that those guilty were from a private security company, but there is no official ruling yet.
Dustin Parker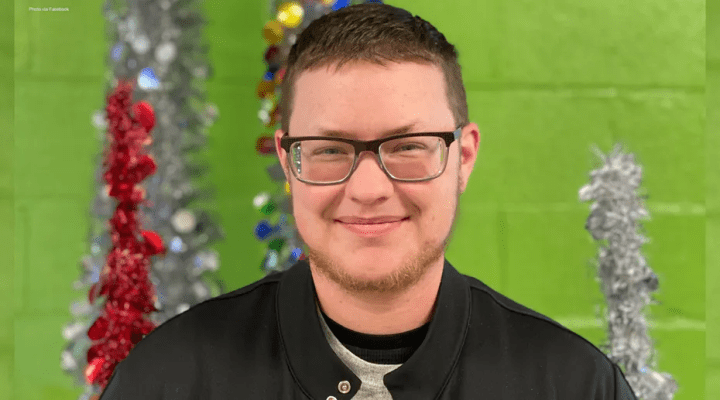 Dustin Parker was shot at age 25 on January 1st, 2020. He was working as a taxi driver in McAlester, Oklahoma. He was a founding member of McAlester's Chapter of Oklahomans for Equality.
Emerald Kelliher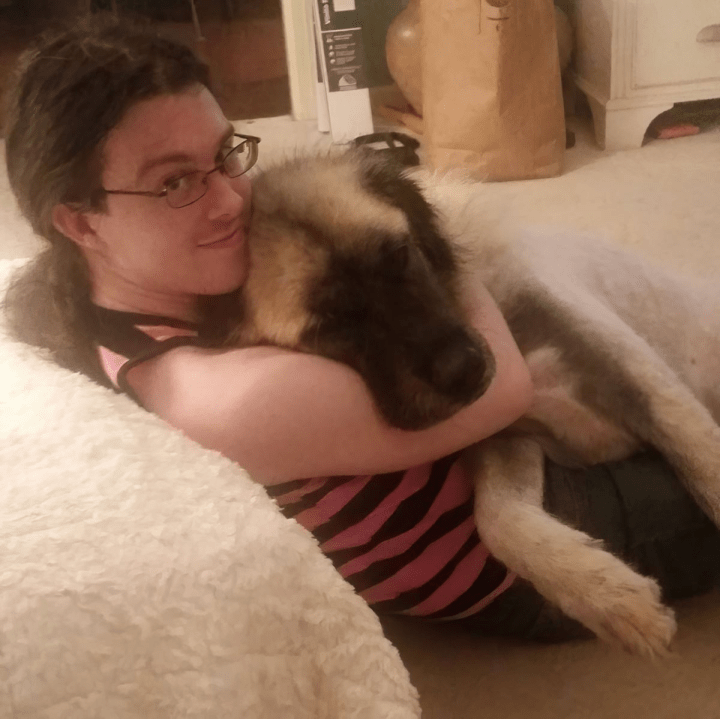 Emerald Kelliher died on January 3rd, 2020, in Montgomery, Alabama. She committed suicide at age 31 at her dog's graveside.
Alex McCray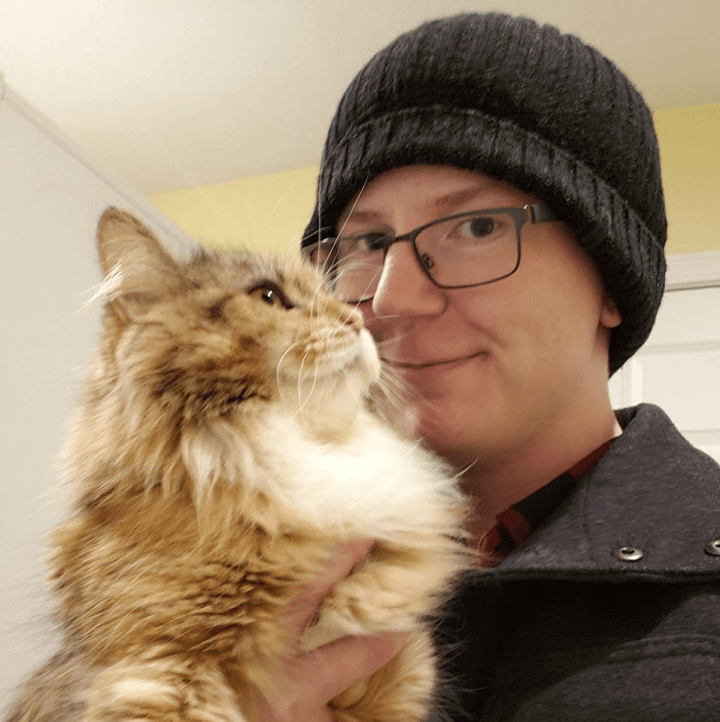 Alex McCray died on January 4th, 2020, in St. Louis, Missouri. He committed suicide, and was 22 years old.
Camila Maria Concepción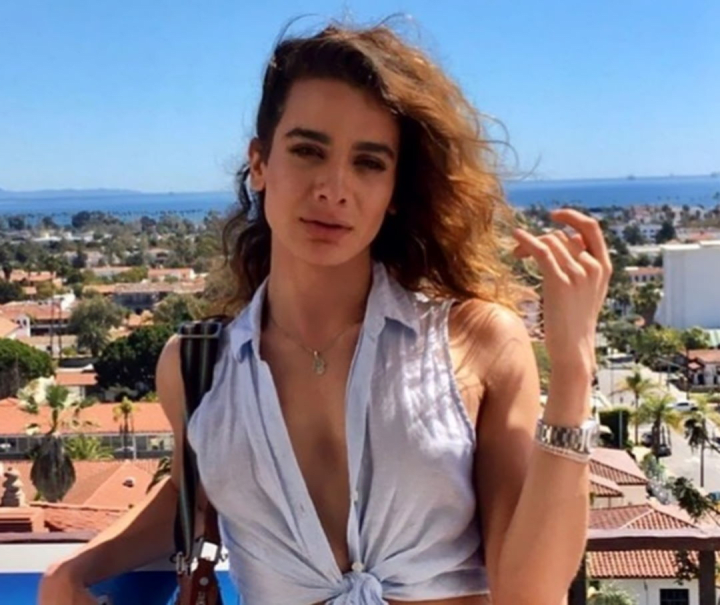 Camila Maria Concepción died on February 21st, 2020, in Los Angeles, California. She committed suicide at the age of 28. She was a writer for the shows Daybreaker and Gentefied for Netflix.
John Scott Devore/Scottlyn Kelly Devore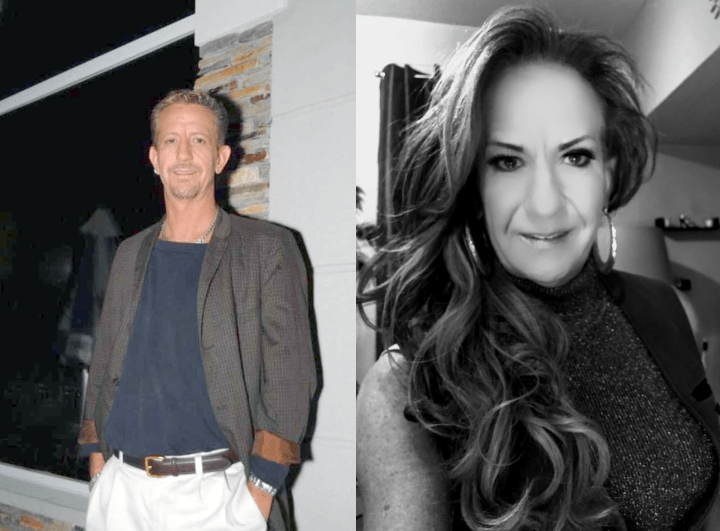 John/Scottlyn was reported missing on March 12th, 2020, in Augusta, Georgia. They're body was fond on March 31st. They were 51 years old.
Monika Diamond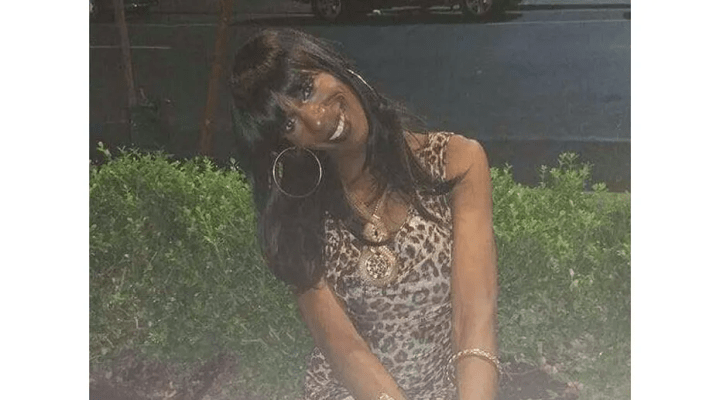 Monika Diamond was shot at age 34 on March 18th, 2020, in an ambulance. Monika was staying in a hotel where she started to experience shortness of breath, and was picked up by ambulance. The murderer tried to gain entry into the ambulance and was denied, but came back later and shot her. She was the owner of a beauty shop.
Oliver Sasser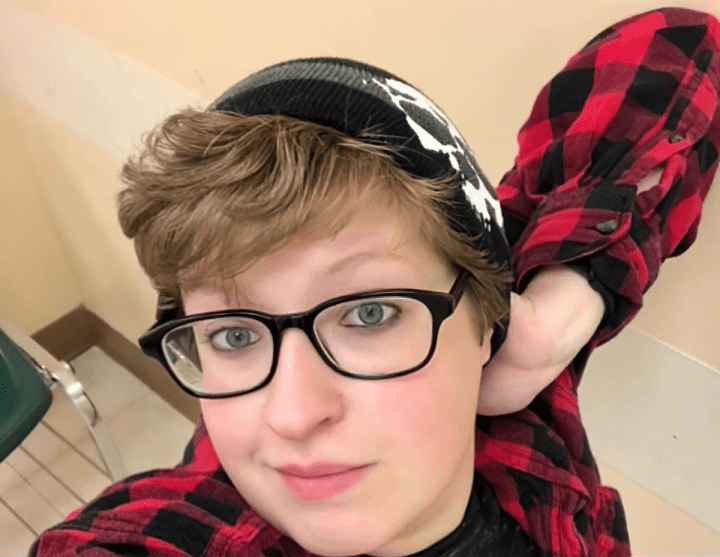 Oliver Sasser died on March 23rd, 2020, in Louisville, Georgia. They were 21 years old.
Lexi Sutton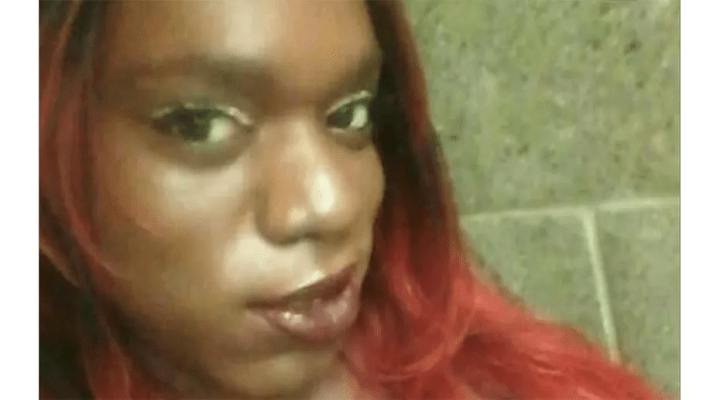 Lexi was stabbed at Harlem River Park on March 28th, 2020 at age 33. Allegedly, she was attacked over a wig.
Lorena Borjas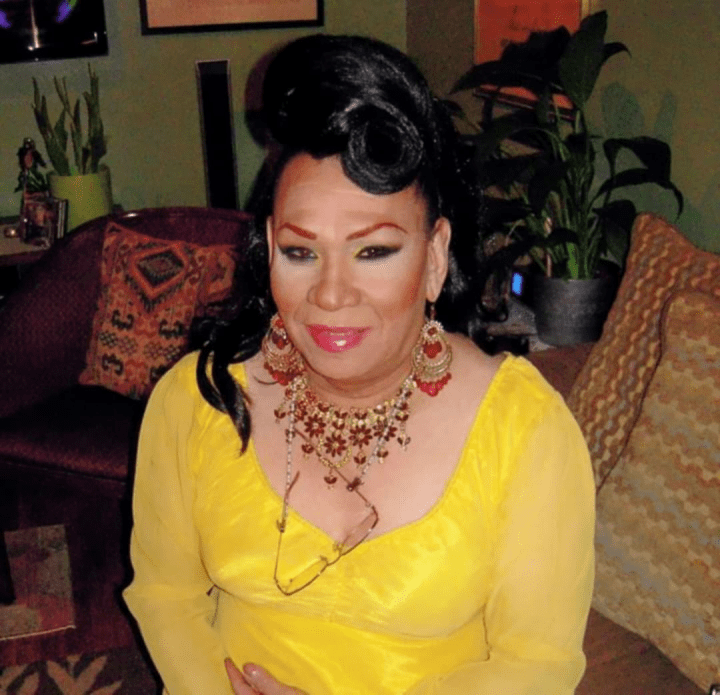 Lorena Borjas died due to COVID-19 on March 30th, 2020 in Queens, New York. She was 59.
Ashley Moore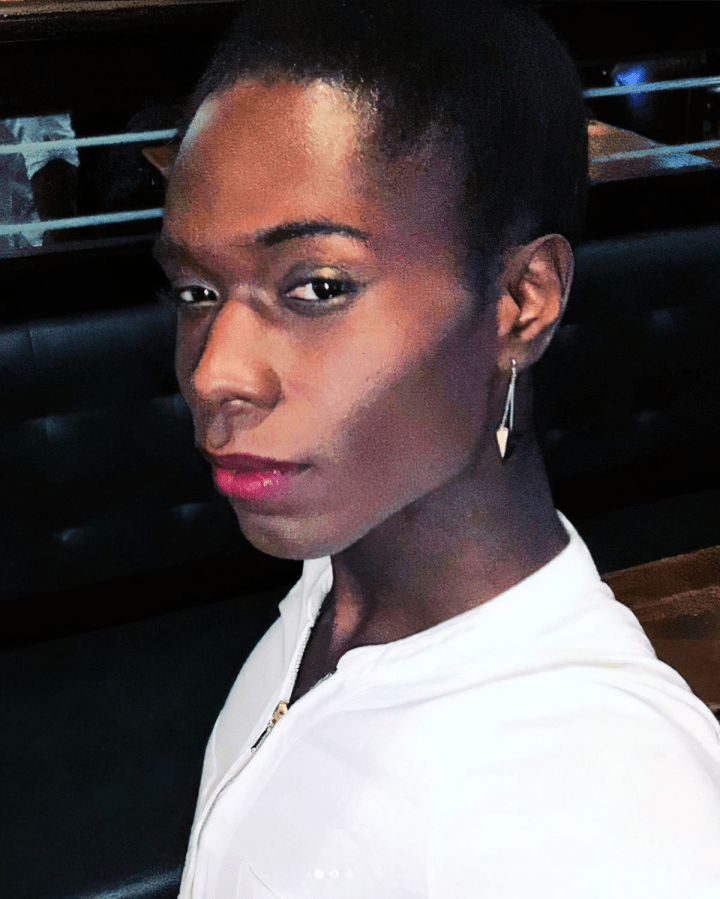 Ashley Moore died on April 1st, 2020, in Newark, New Jersey. She had unexplained but serious injuries. She was 26.
Henrietta Robinson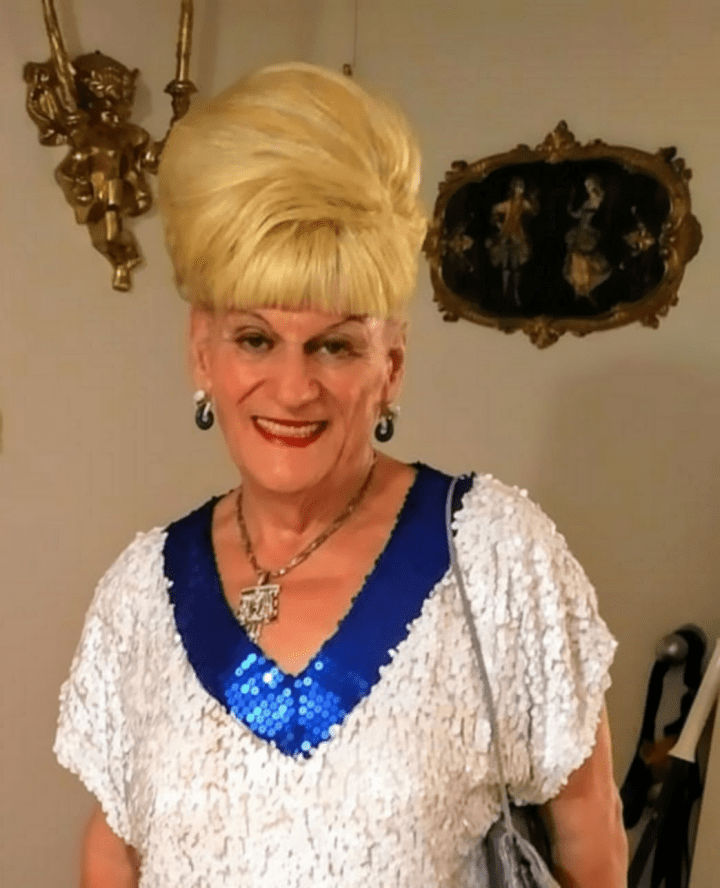 Henrietta Robinson died from COVID-19 on April 3rd, 2020 in Miami, Florida. She was 79.
Johanna Metzger
Johanna Metzger was stabbed on April 11th, 2020, and was pronounced dead 3 days later. She was a 25-year-old self-taught musician in Baltimore, Maryland. A virtual vigil was held for her over Zoom.
Emily Nicole Brown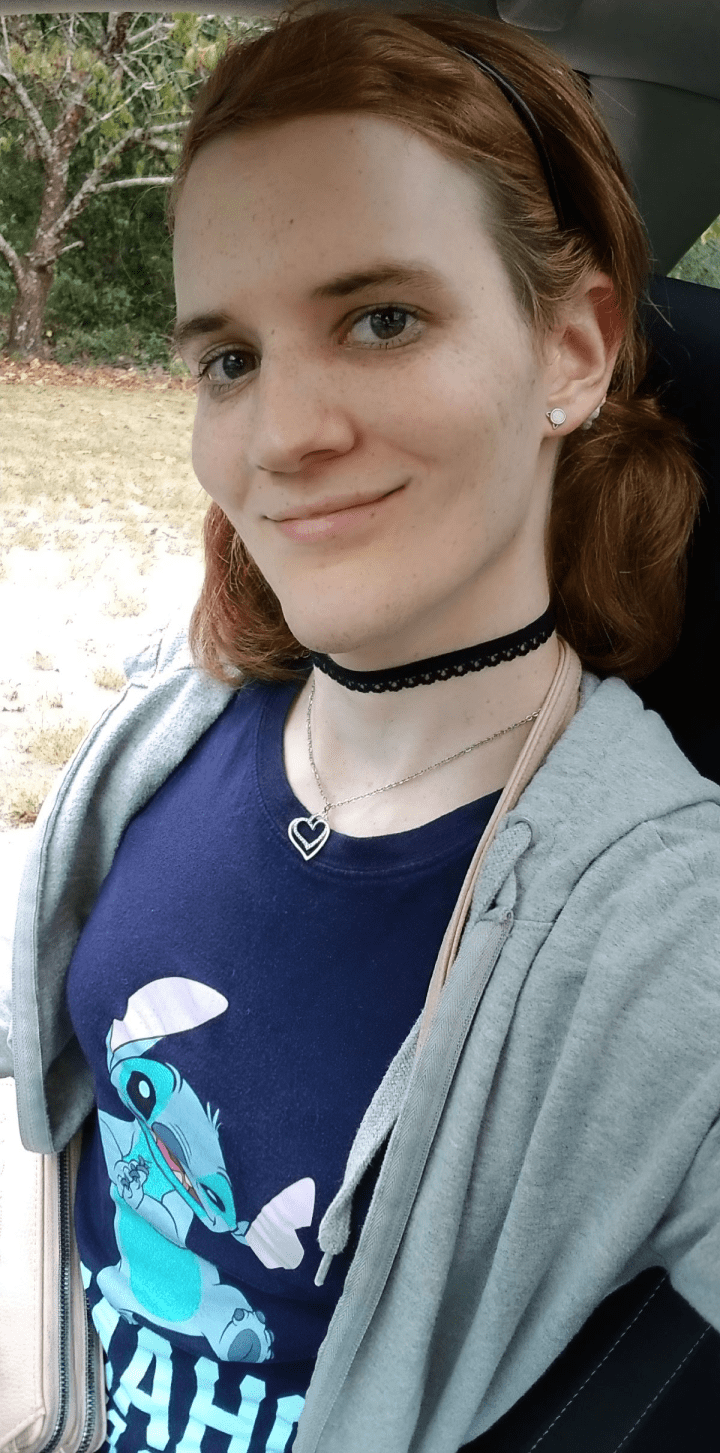 Emily Nicole Brown died on April 20th, 2020 in Covington, Georgia. She committed suicide, age 26.
Nina Pop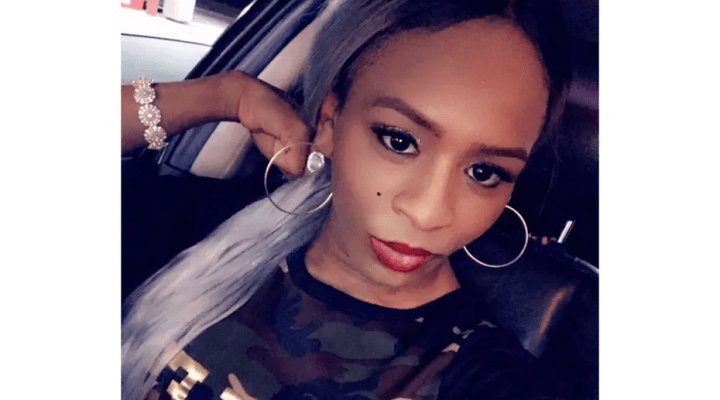 Nina Pop was stabbed to death on May 3rd, 2020 in Sikeston at the age of 28. She was a waitress.
Helle Jae O'Regan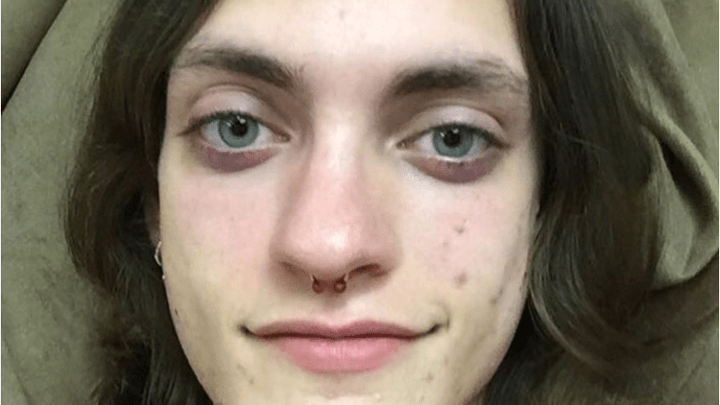 Helle Jae O'Regan died on May 6th, 2020 at the age of 20. She was stabbed in an attack on a barbershop in San Antonio Texas, where two of her coworkers managed to escape.
Jayne Thompson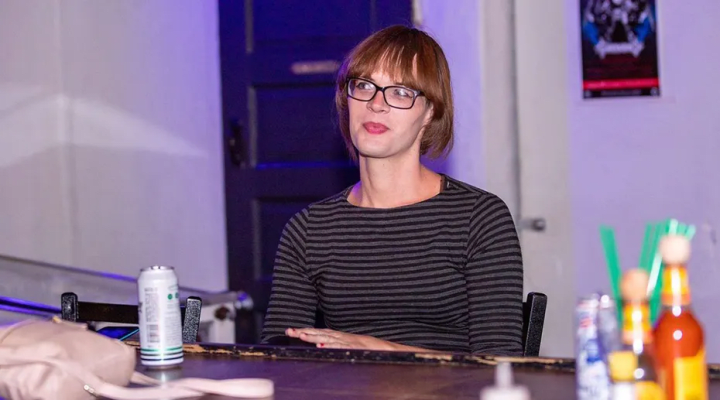 Jayne Thompson, age 33, was shot and killed on May 9th, 2020. She was shot by a police officer while unresponsive outside of a marketplace in Orchard Mesa, Colorado.
Tony McDade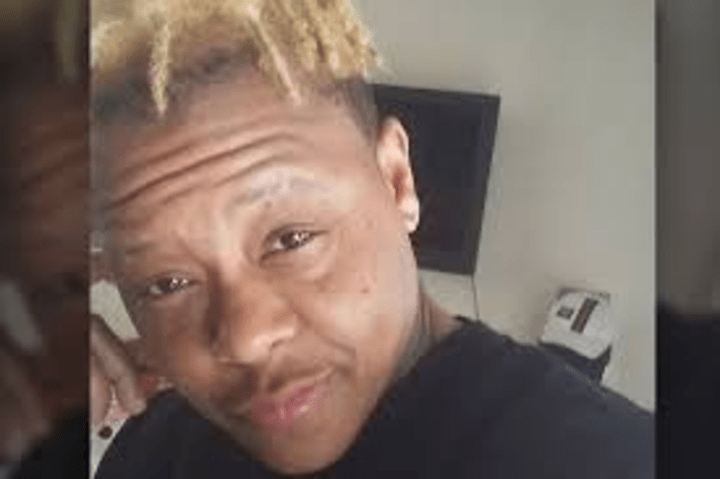 Tony McDade, age 38 was shot in an apartment complex by a police officer on May 27th, 2020. Prior to being shot, he was reportedly attacked by a group of men. Original news sources misgendered him, but has been confirmed by local advocacy groups that he used he/him pronouns.
Selena Reyes-Hernandez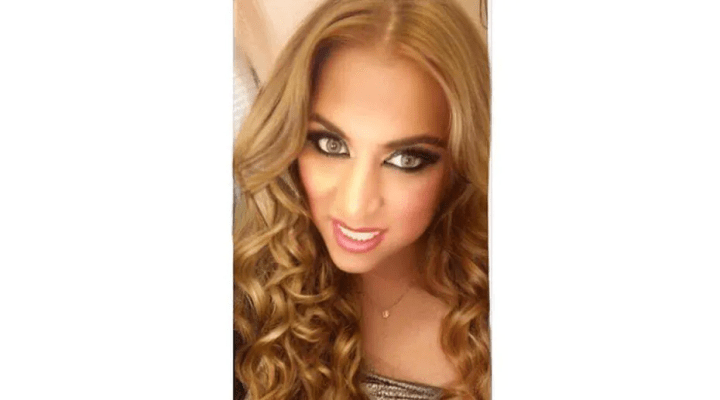 Selena Reyes-Hernandez was shot in her home in Chicago at the age of 37 on May 31st, 2020. Her assailant shot her because she told him that she was transgender.
Riah Milton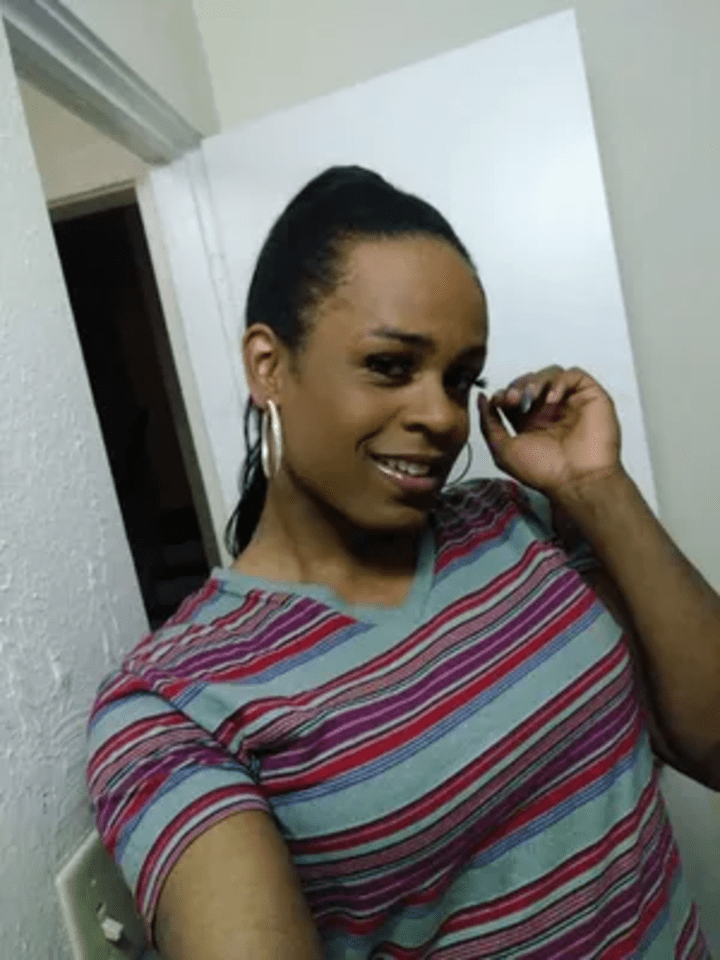 Riah Milton was shot during a robbery on June 9th, 2020 in Ohio. She was led to the scene of the robbery by a 14-year-old girl and two men, who were trying to steal her car. Riah was 25 years old.
Dominique Rem'mie Fells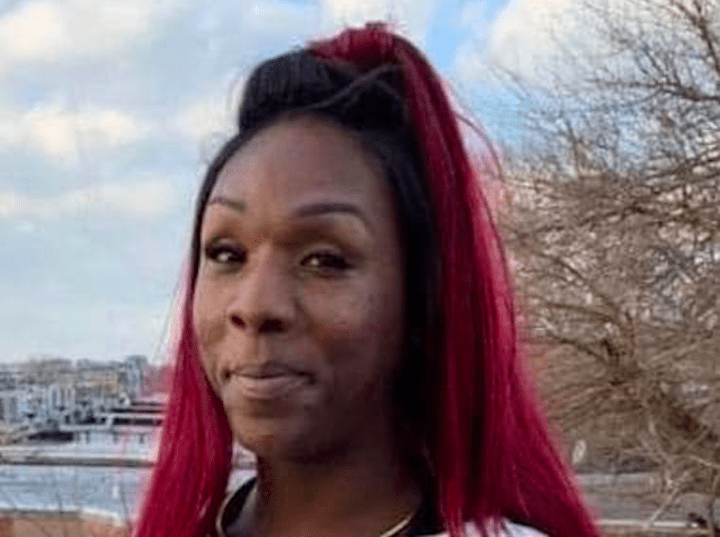 Dominique Fells' body was discovered in Philadelphia on June 9th, 2020. She was found dismembered in a suitcase with stab wounds and evident trauma to the head. She was 27.
Brian "Egypt" Powers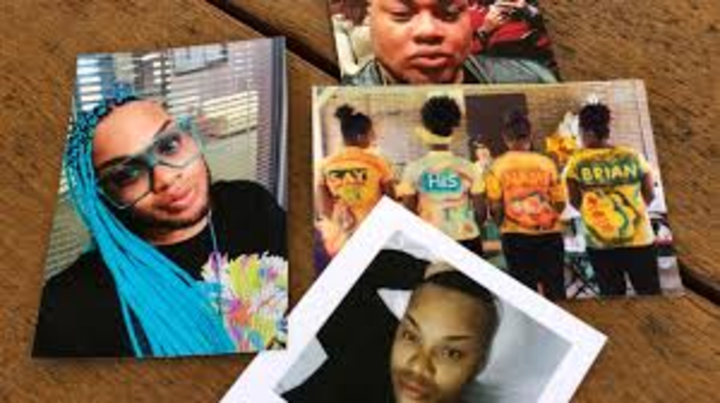 Brian Powers was shot on a sidewalk in front of a church on June 13th, 2020. He lived in Ohio and was 43 years old.
Brayla Stone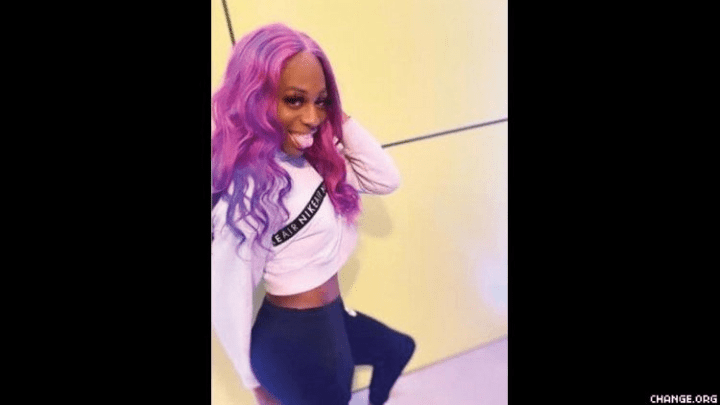 Brayla Stone was found shot in a car on June 25th, 2020. She was a 17-year-old artist.
Draya McCarty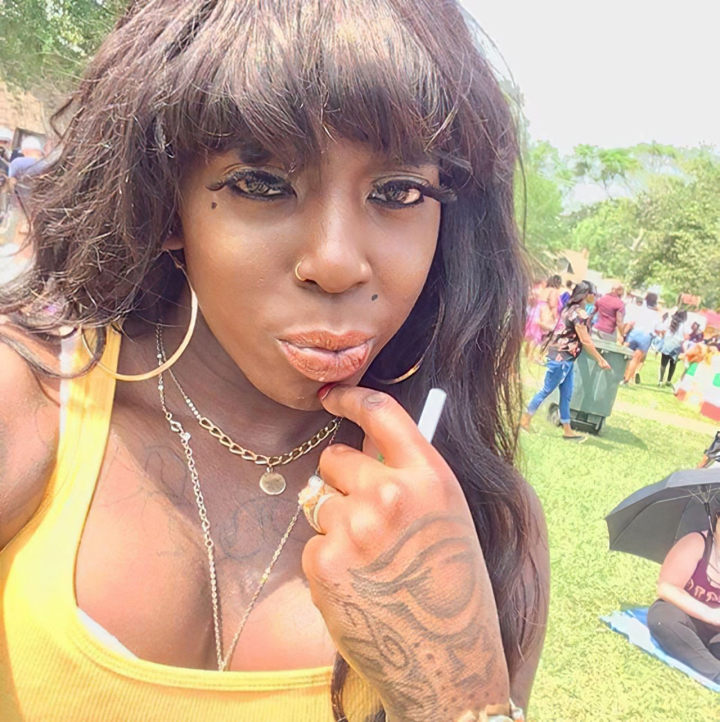 Draya McCarty died on June 30th, 2020, in Baton Rouge, Louisiana. She was found dead at age 28.
Merci Mack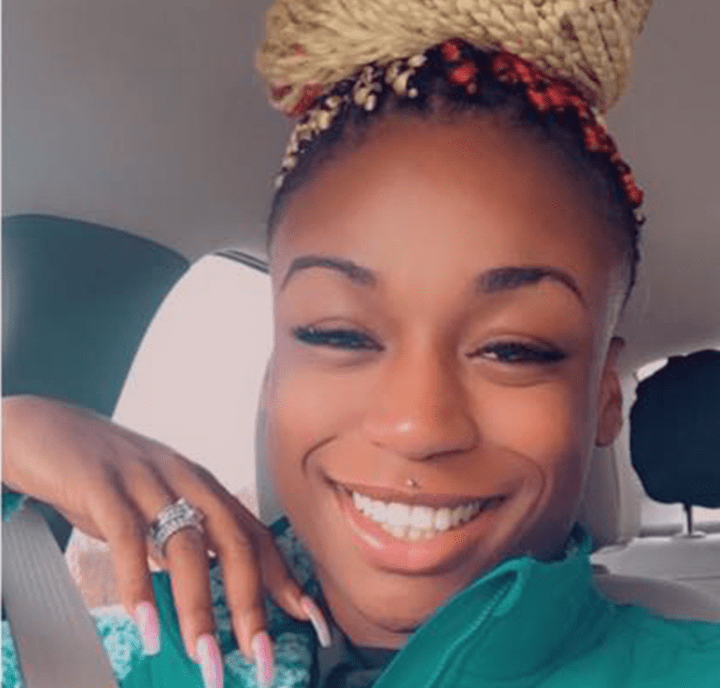 Merci Mack was shot on June 30th, 2020 in Dallas. Witnesses claimed that Merci was being chased and shot at in an apartment complex parking lot. She was 22 years old.
Tatiana Hall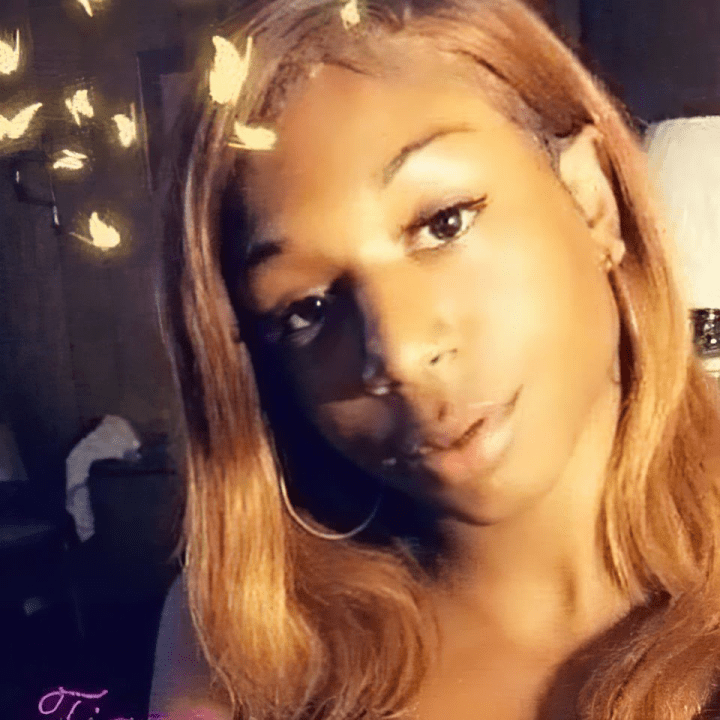 Tatiana Hall was murdered around June 30th, 2020 in Philadelphia, Pennsylvania. Very little is known about her case. She was 22.
Shaki Peters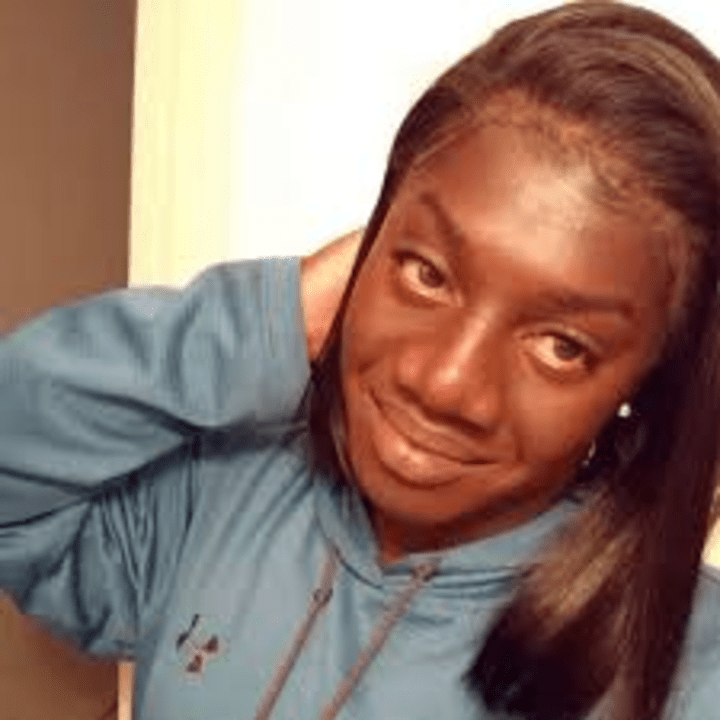 Shaki Peters was found shot in a ditch on July 1st, 2020. Her body was found in Amite City, Louisiana. She was 32 years old.
Bree Black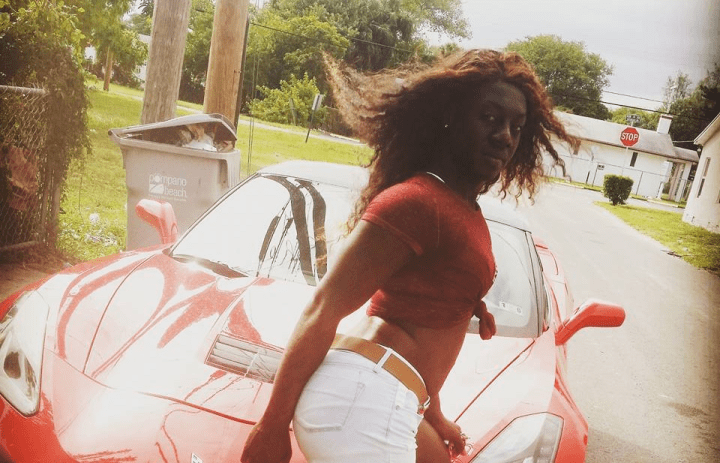 Bree Black was found shot in her home on July 3rd, 2020. She was found by police and was pronounced dead shortly thereafter. Bree was 27.
Summer Taylor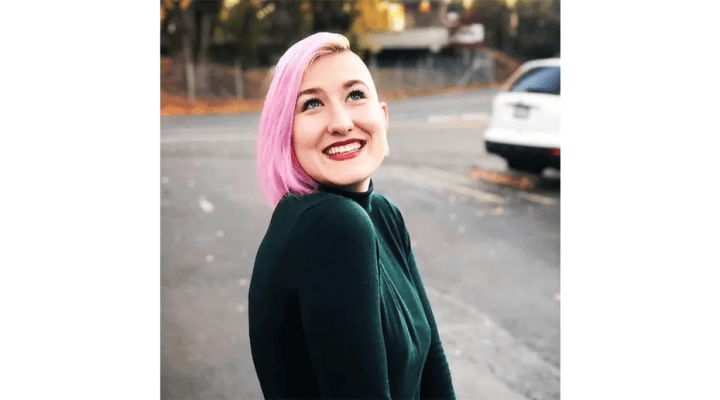 Summer Taylor was run over during a Black Lives Matter protest on July 4th, 2020. They were 24.
Angela Martinez Gómez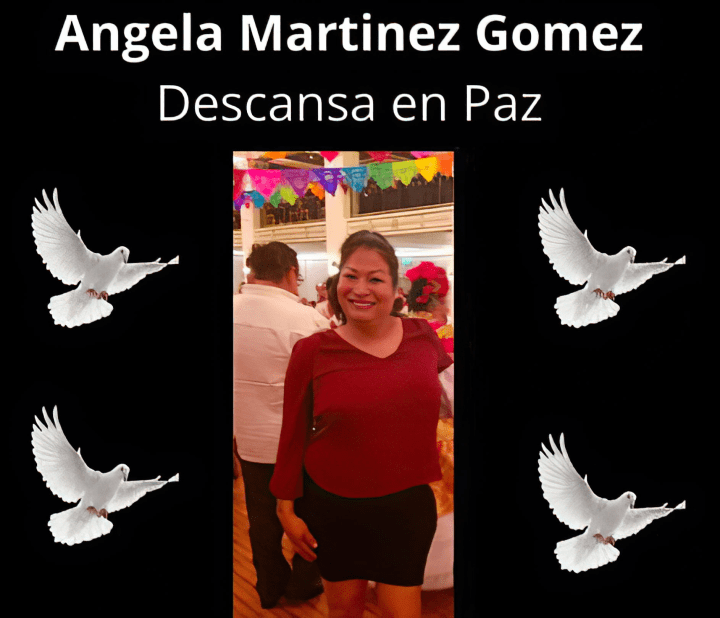 Angela Martinez Gómez died due to COVID-19 on July 6th, 2020, in Santa Monica, California. She was 42.
Marilyn Cazares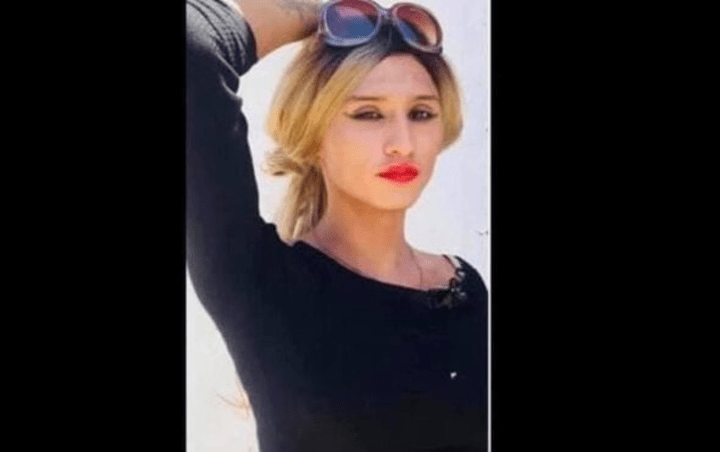 Marilyn Cazares' body was found on July 13th, 2020. There are few police reports, but her family claims that she was stabbed and set on fire. Marilyn was 22 years old, and was also homeless.
Tiffany Harris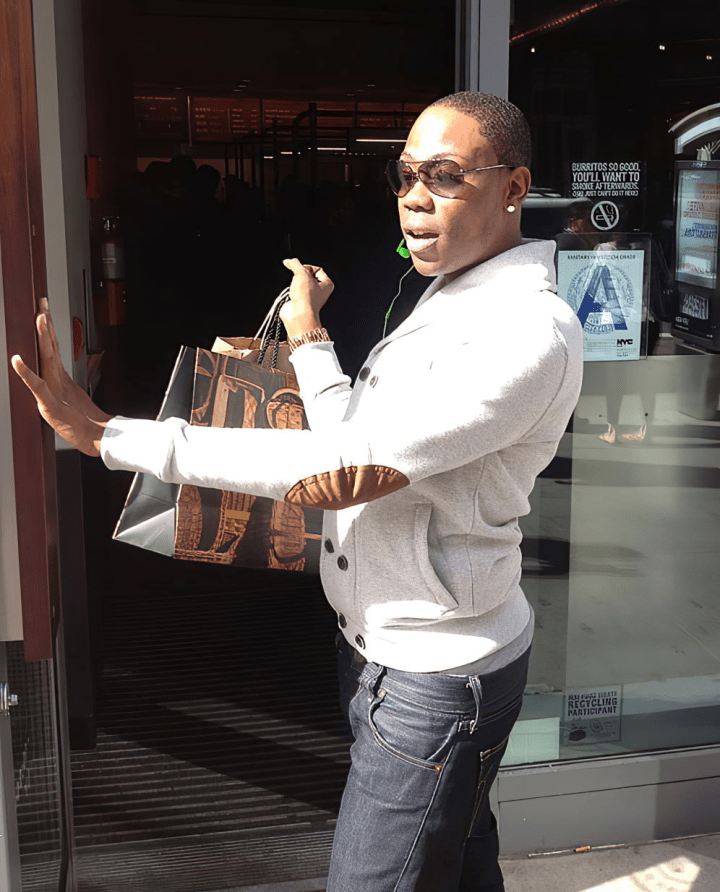 Tiffany Harris was found stabbed in the third floor of an apartment complex on July 26th, 2020. She was 27.
Queasha Hardy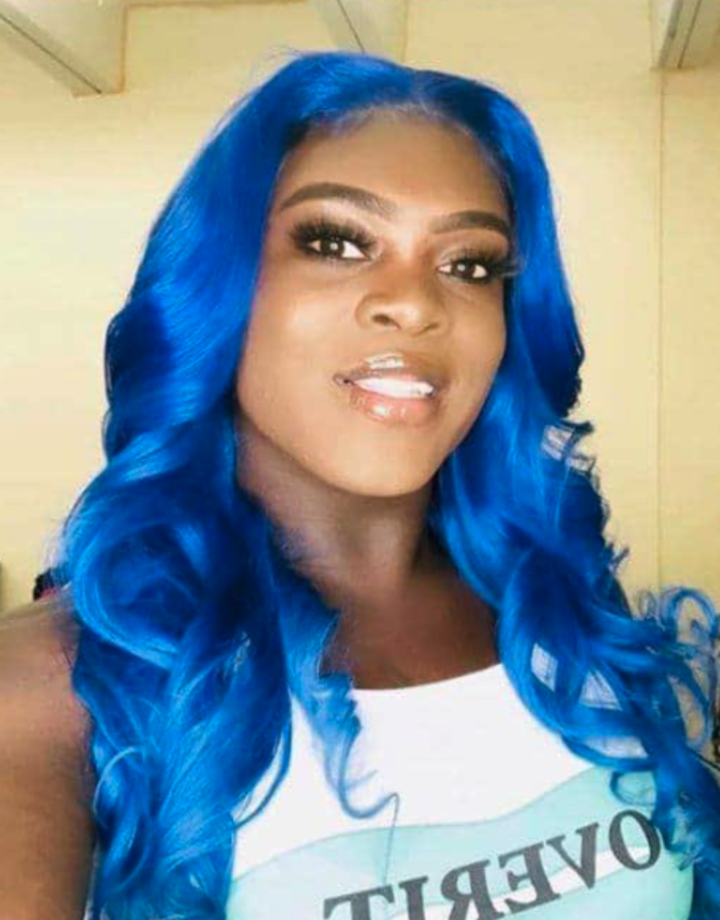 Queasha Hardy was found suffering from gunshot wounds and was pronounced dead on-scene on July 27th, 2020. She was a 22-year-old hairdresser.
Aja Raquell Rhone-Spears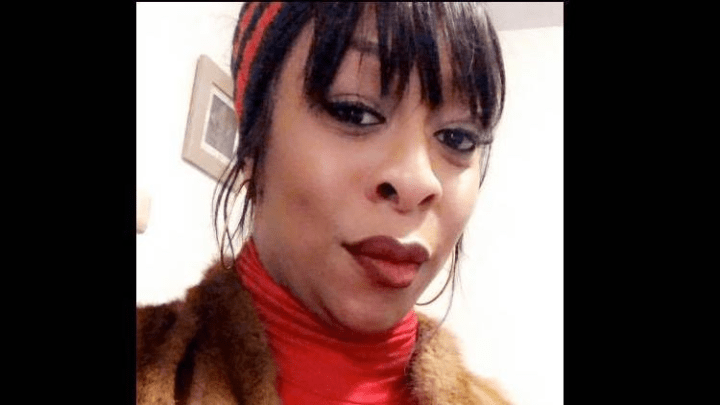 Aja Raquell was stabbed at a homicide vigil on July 29th, 2020. She was 32 years old. There was another victim as well.
Janelle Ariana Briscoe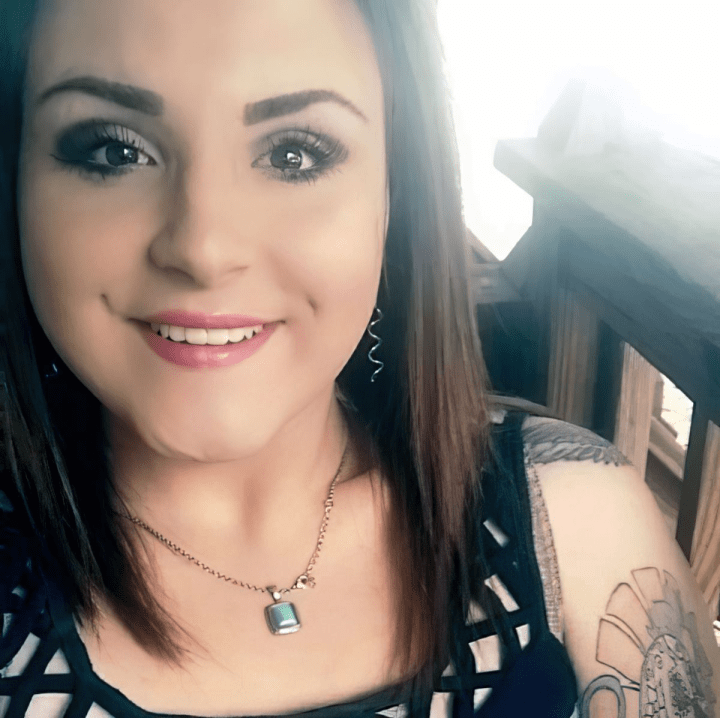 Janelle Ariana Briscoe died by suicide on August 7th, 2020 in Smiths, Alabama. She was 23 years old.
Kee Sam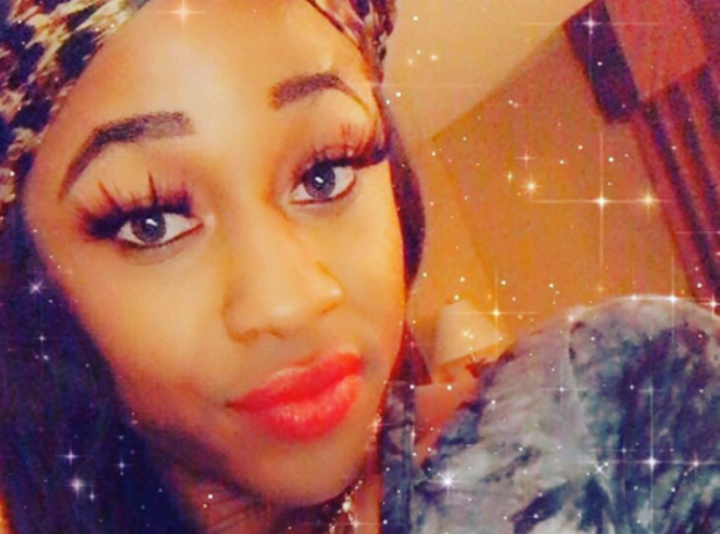 Kee Sam was found unresponsive with a gunshot wound in a hotel on August 12th, 2020. She was 24 years old.
Shelley Lynn Rose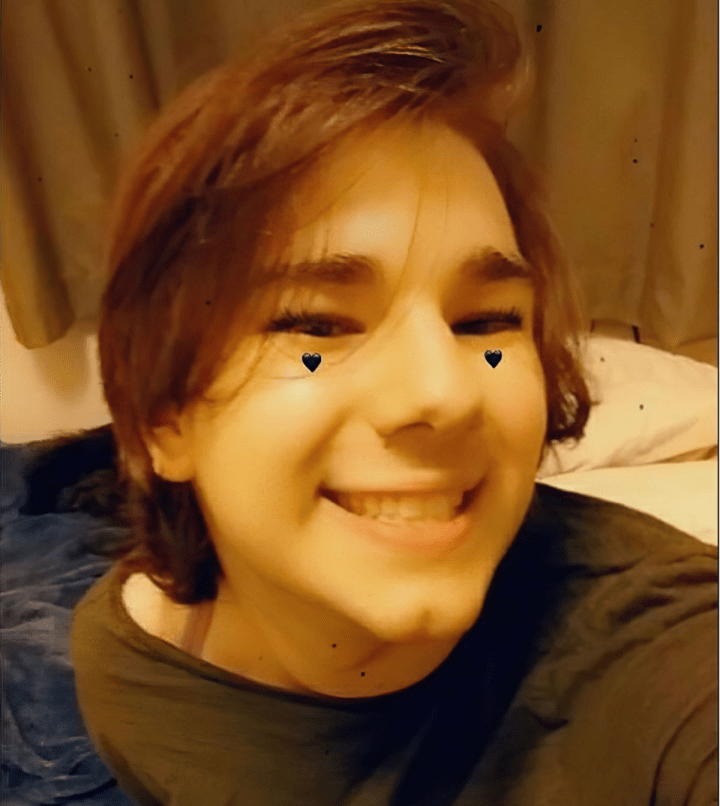 Shelley Lynn Rose died on August 26th, 2020. She committed suicide at age 16.
Lea Rayshon Daye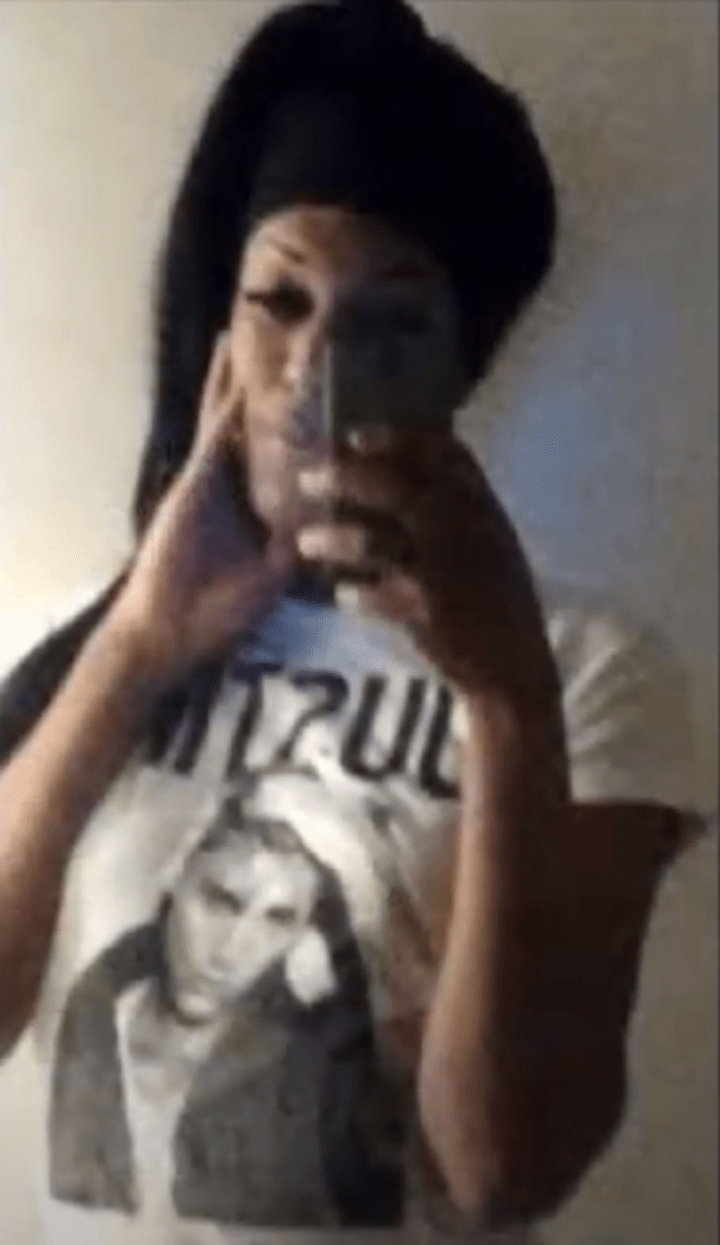 Lea Rayshon Daye died while in custody after being wrongfully jailed by a transphobic judge on August 30th, 2020 in Cleveland Ohio. She was 28.
Rukia Isis Bemer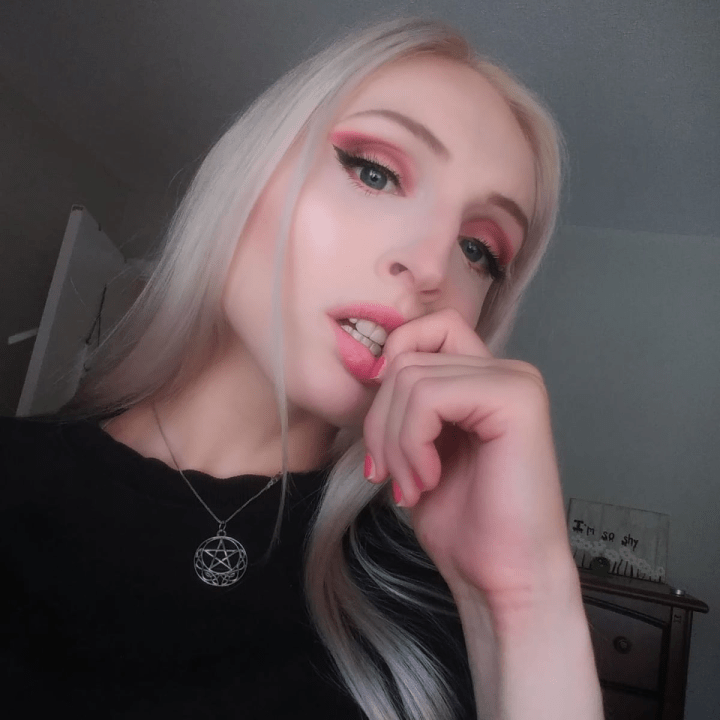 Rukia Isis Bumer died on August 3oth, 2020 in Lakewood, Ohio. She committed suicide by being hit by a train at age 22.
Elie Che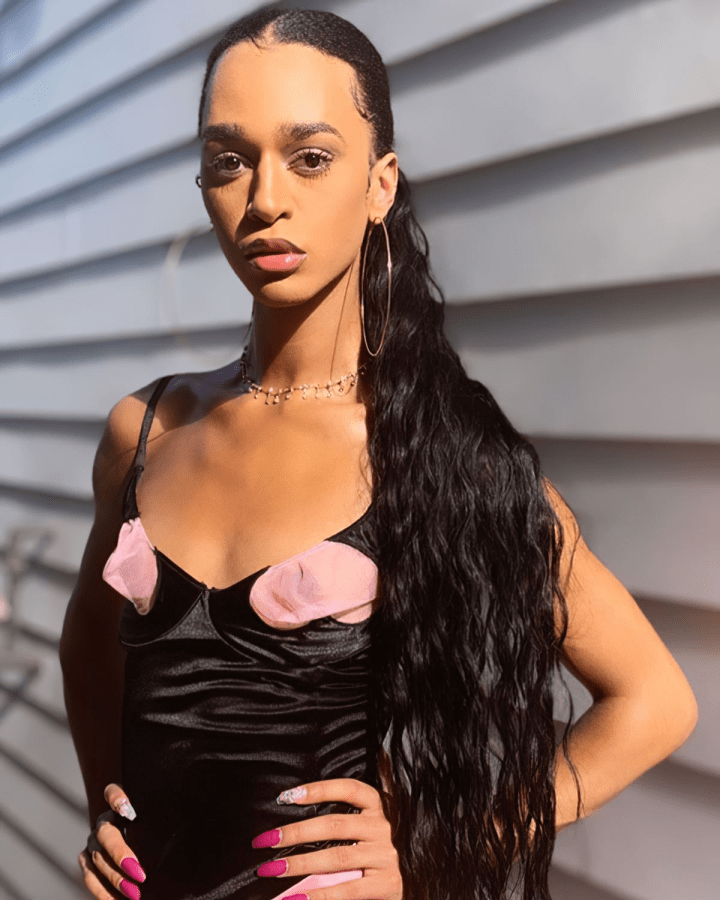 Elie Che was found drowned on August 31st, 2020 in the Bronx, New York. She was 23.
Isabella Mia Lofton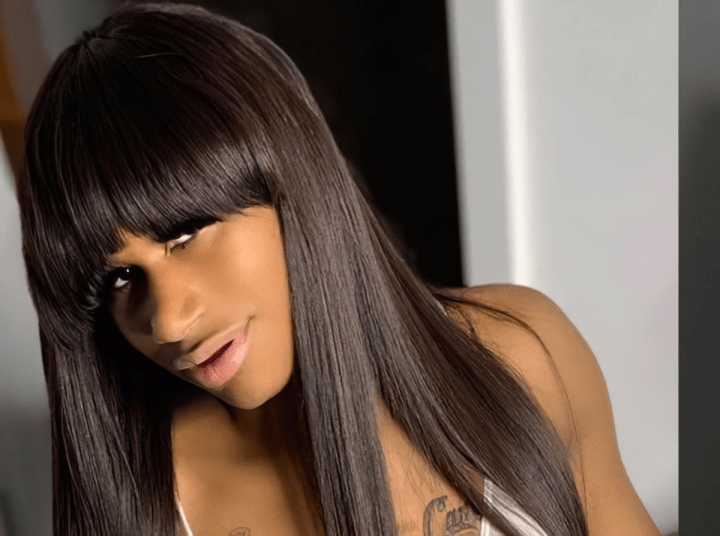 Isabella Mia Lofton died of unknown causes on September 7th, 2020 in Brooklyn, New York. She was found without some of her clothes and wrapped in plastic tarp. She was 21.
Gia Valentina Romualdo Rodríguez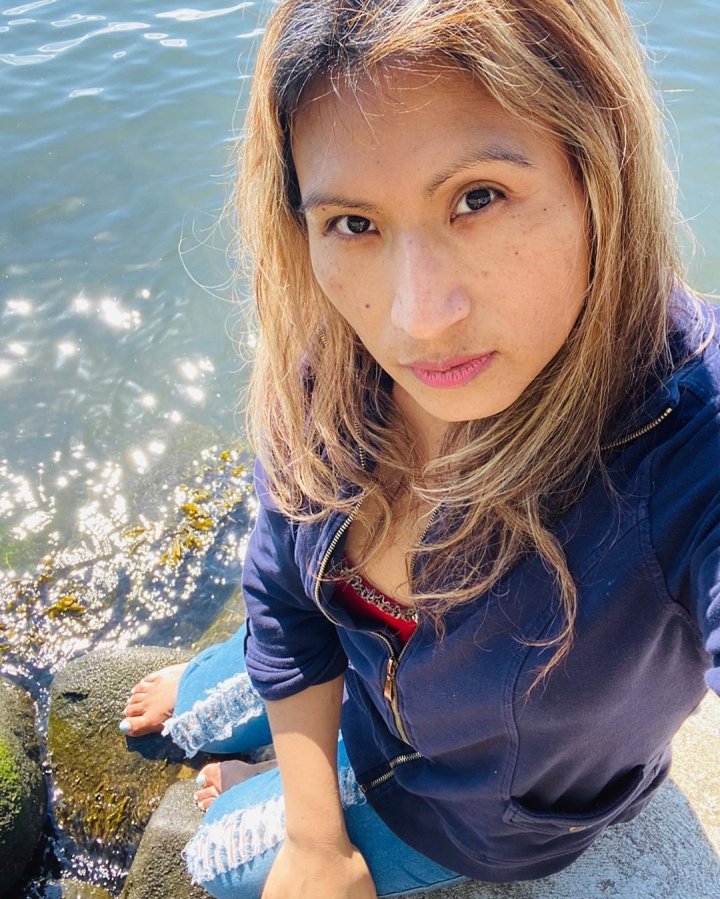 Gia Valentina Romualdo Rodríguez died on September 15th, 2020, in Miami Florida. She suffered complications from a Braillian Butt Lift performed by a private practice. She was 46.
Aerrion Burnett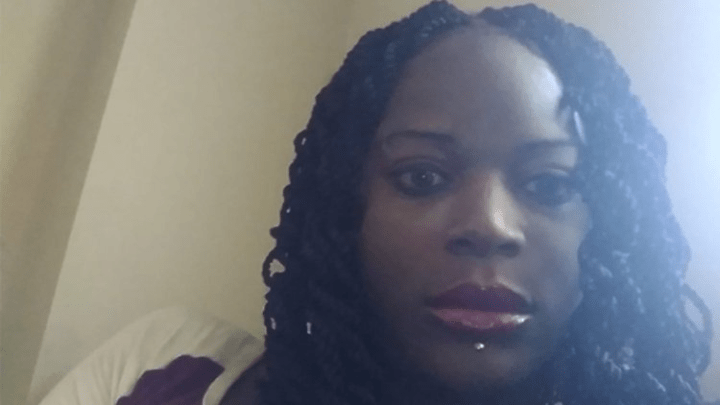 Aerrion Burnett's body was found with a gunshot on September 19th, 2020. She was 37.
Mia Green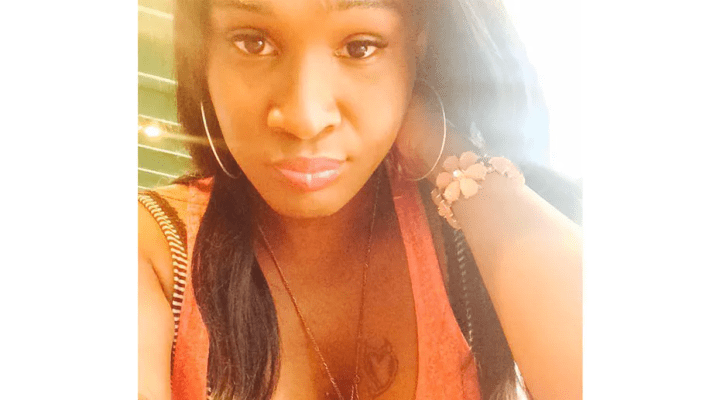 Mia Green was shot in Philadelphia after getting into an argument on September 28th, 2020. She was 29.
Felycya Harris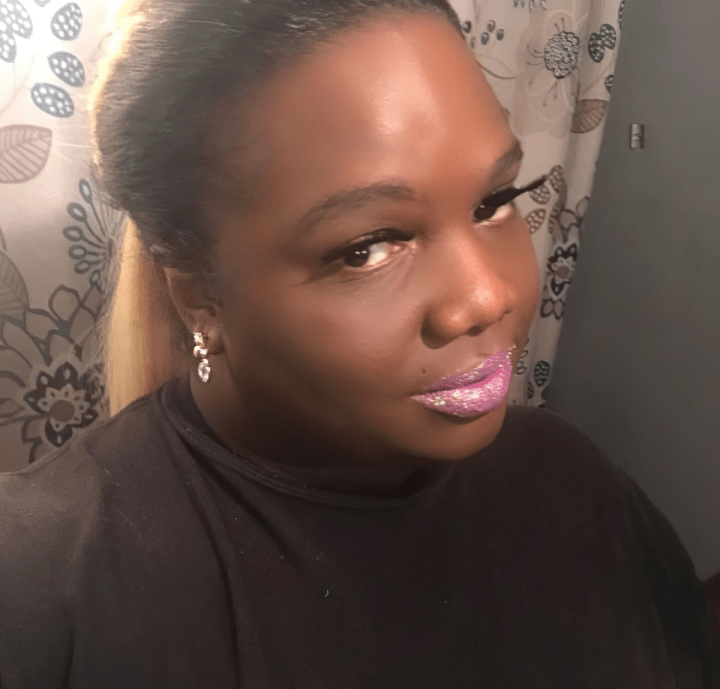 Felycya Harris was shot on October 3rd, 2020 in Augusta, Georgia. She ran her own company, and was an interior designer. She was 33.
Brooklyn DeShauna Smith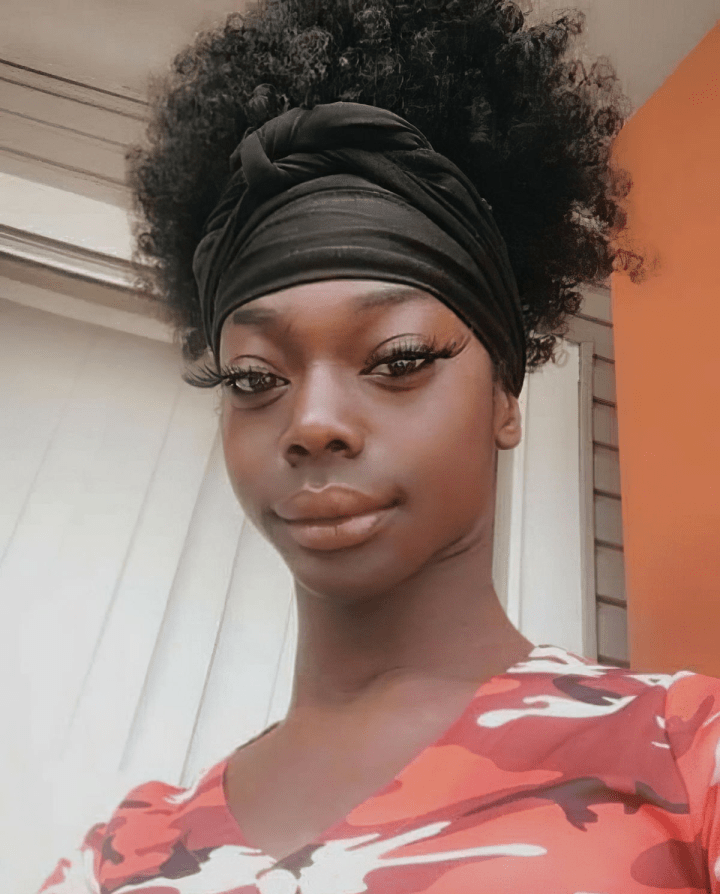 Brooklyn DeShauna Smith was shot on October 7th, 2020 in Shreveport, Louisiana. She was found in her apartment, and was 20.
Sara Blackwood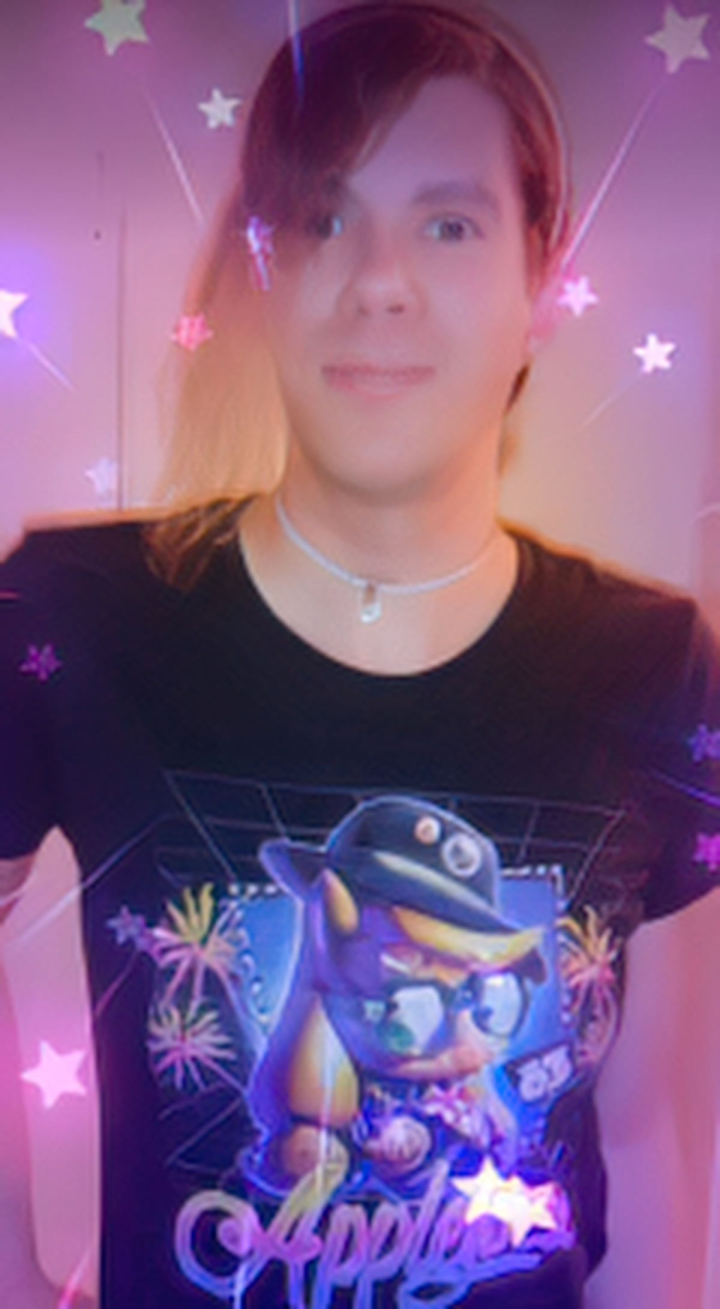 Sara Blackwood was shot on October 11th, 2020 in Indianapolis. She was walking home from work late at night. Sara was 29.
Angel Haynes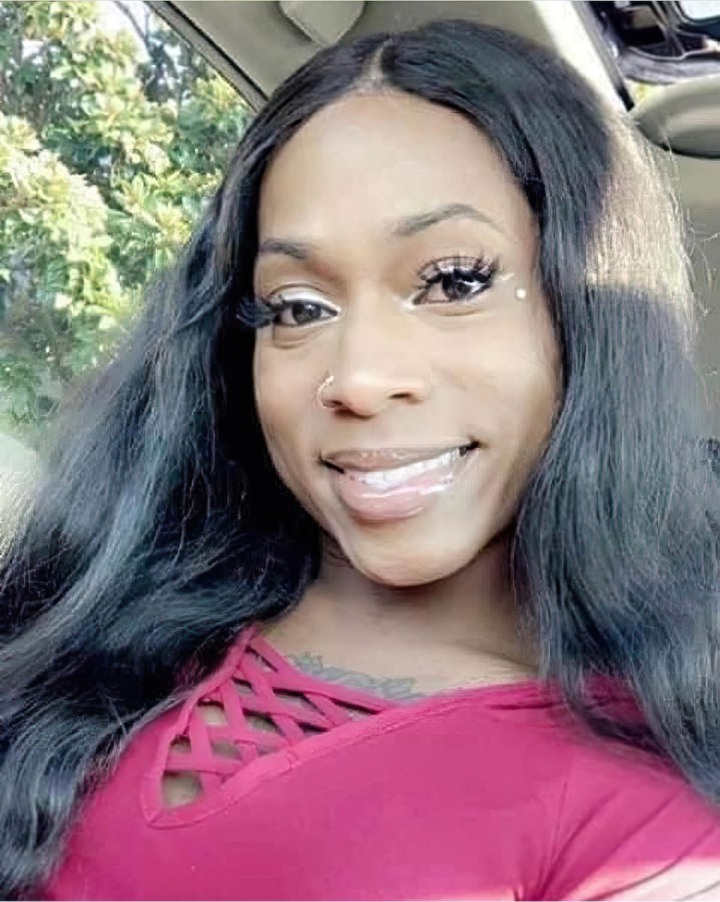 Angel Haynes was found shot in a motel on October 25th, 2020 in Whitehaven, Memphis, Tennessee. She died on scene, and was 25.
While there is no guarantee that this is a comprehensive list of everyone we lost in the transgender community, we are fortunate to recognize those we are aware of, and mourn for them, and all of the others that were never seen in their true identities.
Global list: https://transrespect.org/wp-content/uploads/2020/11/TvT_TMM_TDoR2020_Namelist_EN.pdf?fbclid=IwAR1FCNNSg0wKeYUpJfCOnHwwgd16N5Ne2759QzfsKe7qnpXreHkI2zcq2T8
Slideshow: https://tdor.translivesmatter.info/reports?from=2020-01-01&to=2020-12-31&country=USA&filter=&action=memorial_card&sortup=1