Still
The Time My Best Friend Had Sex Beside Me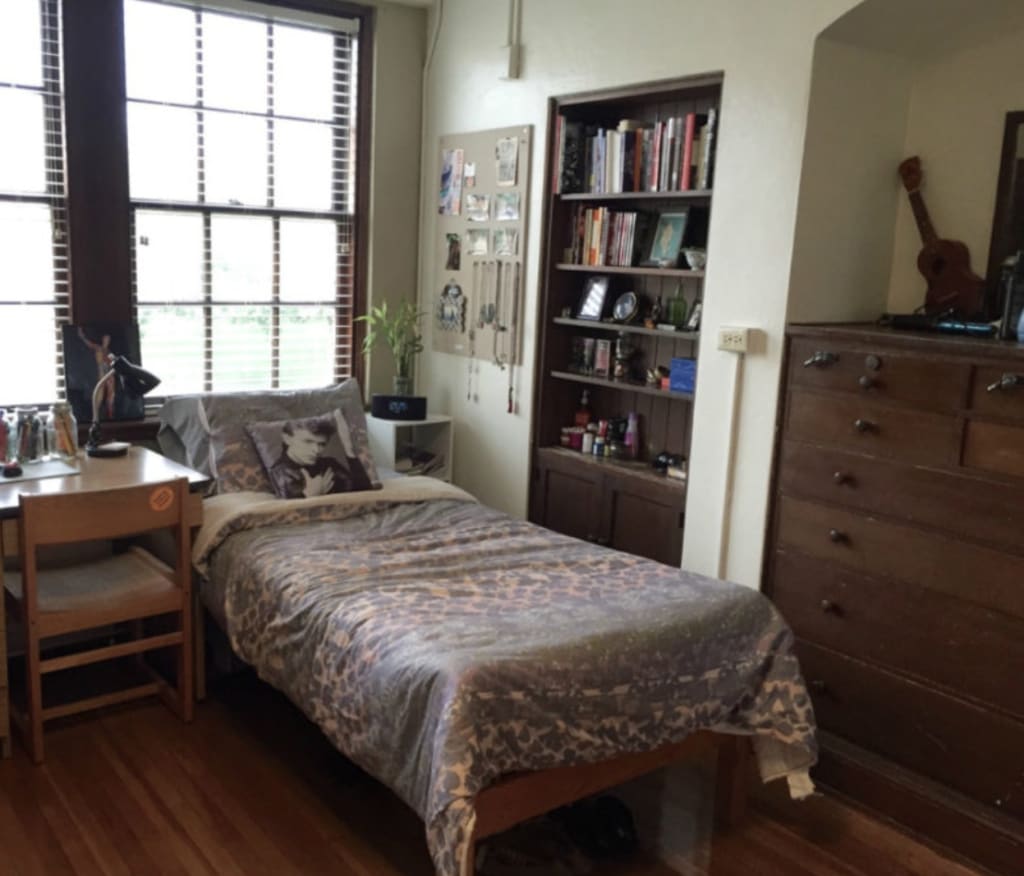 This is a story about the time my best friend, my partner in crime, had sex in the same bed I was trying to sleep in. No, that's not an error, and yes this is very true.
On January 25, 2019 I was going to go clubbing with my best friend ... Let's call her Abby. So I met her at her apartment, picked her up and we went to get dinner—just some fast food, then the liquor store, and then to the club. We got to the club at 8:30 PM. They opened at 9 PM. So we drank in my car until 11:00pm. Then I grabbed my I.D., keys, credit card, and locked the doors.
Most of the night was pretty normal. Drunk 18 to 20-somethings dancing around and groping on strangers. There was one guy, though, who's name I never actually got, so I'm just gonna call him Blue Shirt Guy or Blue. Anyways, Blue was sober, turns out he was a bouncer somewhere else, and in school to be a paramedic. He was only there to give a ride to anybody who might have needed it (e.g., us, uber isn't cheap). He would check up on us every now and then, but he seemed relatively normal. Anyways, around 1:30 AM, Abby was dancing with me and some guy started trying to pull at her, so I pulled her away as swiftly as I could, and we both started to run out of his view (we didn't want to risk him following). Unfortunately, drunk people aren't great at running, and Abby fell and hit her head. Nothing too serious, just a cut on her forehead. We found security and they cleaned it up, then we found Blue and got ready to leave.
I had pointed out I needed to get my stuff out of my car before we left, but of course that wasn't going to work because my keys had disappeared. Perfect timing. I called AMA off of Blue's phone, and they said they would head our way to let me in my car as long as I had my I.D. An hour passed, nobody came. I went outside and sat on the hood of my car, in a sports bra and leggings. Abby and Blue waited in his car, making out. I went over and borrowed his phone again to call AMA. The truck coming to me had broken down four blocks away. Of course it did. They were sending a new one that was about 15 minutes away. Half an hour later, no truck. I called for the final time that night, and five minutes later the truck arrived. By now, I knew I was good to drive and I didn't even want to go back to Abby's place, but I was staying with my dad and I doubt he would have liked me coming home at around 4:30 AM after a night out partying.
When we got to Abby's apartment, we realized she had one bed. Three of us. But one bed. I slept on one side, Blue in the middle, and Abby on the outside. The blanket didn't reach me, but I didn't want to say anything, so I just used my winter coat as a blanket. About half an hour later, I could hear them. They were ... Having sex, beside me. They must have thought I was sleeping or something. I could hear every word they said, and thank God I wasn't facing them. They went on from 4:30 AM until 6 AM. They covered all of the kinks, except bodily fluids, and I tried not to move at all the whole time. At least, I could guarantee I wasn't into voyeurism. I fell asleep from 7 AM until 9 AM—not exactly a great sleep. I remember I woke up and checked Abby's phone (mine was forgotten in my car) it read 9:04 AM. I woke her up after thinking for about 15 minutes, and told her I needed an Uber to my car and that I would pick her up at 11 AM (she needed a ride to her dad's place.) She got me my Uber, I went to my car, and got some food. I went back to her place and parked in the far back of paid parking, and stayed in my car. I called 13 times. I texted 20. She knew I had to visit my dad, I was leaving to go back home the following Monday. When 11:45 AM came and she hadn't answered. I texted her one more time to tell her I was leaving. I wouldn't get a response from her until 5:30 PM when I would tell her I was awake the whole time, to which she would send laughing emojis and then tell me she was going to a rave.
The worst part of this all? I think she still has my coat.