So What Makes You Tell a Lie?
Lies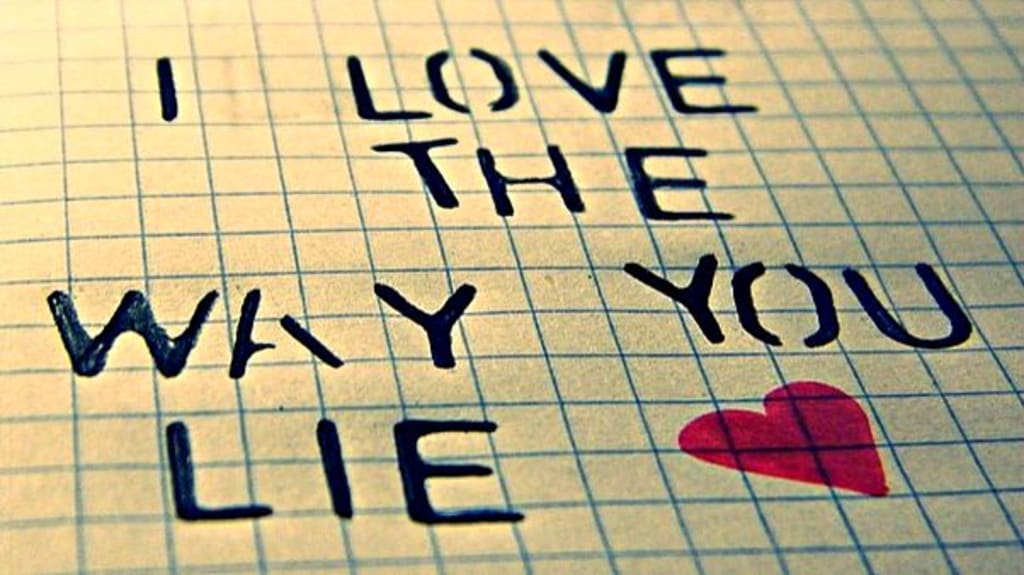 It is said that everyone has lied in his life. But does this justify the fact that it is inappropriate to deliberately misinform?
It's funny how and why people deliberately make false statements that lead to beneficial results. In most cases, liars are smart and crafty when they make false statements. Therefore, most people, especially politicians go through lies to win a round. As a matter of fact, it doesn't have to be that way, but because a lie has a negative connotation, it happens. Well, some will also say that people who are told lies must also be smart by analyzing, and measuring liar statements before deciding whether they are facts or discoveries.
The reality is that lying is not a good practice, but in unusual cases they're told to get rid of a terrible situation. You will be surprised to know that just a lie can end a Cold War. Lies come in various forms. One is the bare face where news headlines appear. These lies mislead the people who read. There are several other lies that make victims believe something basic that might conflict with any information that the victim already has or their shared feelings. In addition, some people lie by bluffing and pretending that they have capacities or intentions that they don't really have. Most people assume that lies of this kind are largely told by the proletariat, only to tell people that they know or have it, but unfortunately not.
I once attended a press conference and for a reason, I almost said goodbye. The speaker was bullshit. There's no need to apologize for using the nonsense word mentioned above, because that's one of the lies that people say. This is a total discovery from speakers who are not interested in telling what is true or not. The speaker is more concerned about giving the listener an impression that can lead to untruth. One type of lie is that defamation by law makes false statements that damage the reputation of a person or an institution. Tons of people have been dragged to court for disparaging people's names or brands. When a lie is told, the listener can decide whether to deflect or not.
All you have to do is avoid the underlying topic and ignore the lies. If you pay attention to the subject, the lies are based around. Deflector does not ignore or react. However, you can treat it as a joke or trivial thing by forgiving the one telling it.
Scientists say that lies have come a long way to destroy people and institutions in one way or another. Lies can fulfill various instrumental, interpersonal, or psychological functions for those who use them. Basically, the term "lies" has a negative connotation and, depending on the context, people who report lies can be subject to social, legal, religious or criminal sanctions.
Exaggeratedly, when a lie is said, it makes the main aspects of the statement true, but only to a certain extent. According to social scientists and economists, human poverty is also one of the reasons why people lie. They do this to get recognition for something. Of course, poverty is not a single phenomenon that takes a certain form depending on the context, but is it justified that people lie to get something? Now that's another topic for another time. In this day and age, lies have moved differently, because fraudsters have burdened innocent people and forced them to believe what is really not available on the Internet for material or financial gain. Depending on the context, however, fraud can be punished by civil or criminal law. Unfortunately, only a few of these con peeps are persecuted and captured every year throughout the world.
There are some cases where giant institutions and even individuals are misled by technology on the internet. It might be necessary to develop a modern polygraph lie detector machine that can be used to assess physiological claims by answering questions, so they can be handled online.
Whether it's white, black, blue, or a consequences lie, it's all one thing—a LIE, not the real truth. However, research has shown that lying takes more time than telling the truth, so time to answer questions can be used as a method for finding lies. On the other hand, psychologists argue that the ability to lie is a kind of gift that some humans possess universally.
Men and women lie, but men are more likely to lie to please themselves, while women are more likely to lie to please others. However, most Christian philosophers claim that lying is never acceptable, and that even those who are only in God's eyes sometimes sin.
Interestingly, in psychiatry, the pathological deception that was first explained by Anton Delbrüeck in medical literature in 1891 posed a major problem for humanity, especially for those telling the lie. The individual may realize that he is lying, but he doesn't care if it hurts other people's feelings. Whatever you do with them, they keep lying. It can be said that half the truth is better than the above mentioned. In fact, for Pato-liars, it is inherently in their blood.
So the big question is, can humans stop lying completely?
humor
https://www.oseiagyemang.com:
A passionate writer who creates exciting and innovative contents. Osei Agyemang is also a tourism fan who loves to travel around the world. He has studied Psychology and Journalism.

Receive stories by Osei Agyemang in

your feed