Opportunities
Surprise meetings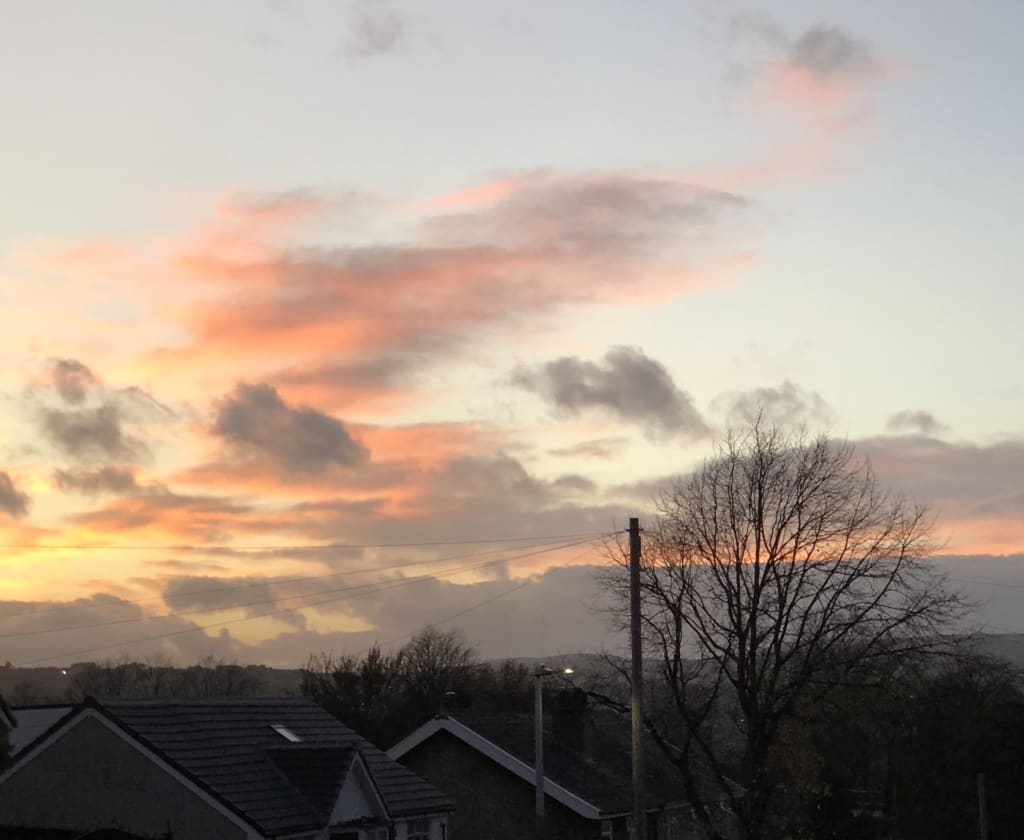 Jenny waited nervously as he came back from paying the bill. The date had gone well and she didn't think she'd said anything too foolish. It was nice of him to insist on paying, but she felt a little uneasy about being in his debt. She wasn't sure how she felt about him and didn't want to give the impression that she was a money grabber. She liked to pay her way. She wasn't one of those women that got aggressive when it came to date etiquette and she didn't mind him paying, but it was about equality. She didn't want any assumption to be made. Was she a contradiction? She wanted to pay her own way to avoid feeling like she owed him. But she couldn't lie to herself, she'd felt a thrill rise from the pit of her stomach when he'd taken the initiative. She wanted a man in that sense. But she wanted to have a clear slate if she decided not to see him again.
They left the restaurant together and walked towards the station. She'd told him her trainers due in twenty minutes, which had been a lie, but she was tired and yearned for solitude. Maybe this was a sign not to see him again. After all, she couldn't was to get rid of him. As they walked past another 'real ale' pub towards the back of Boar Lane, she began to silently weigh the pro's and cons of a second date.
Pro: this was the first date she'd been on where she hadn't immediately known she didn't want to see him again.
Con: she wasn't sure there was a real connection
Pro: He was a great conversationalist
Con: he mainly talked about himself
Pro: he wasn't bad looking
Con: he wasn't good looking, he was distinctly 'meh'
Pro: he was single
Con:...
"So.. I guess I'll see you around.." His voice stunned her back to the here and now. She looked blankly at him for a second before her brain caught up with what he'd just said.
"...Erm, er, yes! This was great!" She smiled, brightly. "We should definitely do this again!"
He gave a small smile, kissed her on the cheek and watched her walk through the barriers. She got to the escalator and glanced back. He was still there. He waved, looked down at his shoes and headed in the opposite direction.
When he was gone, Jenny snook back across the barriers. In reality her train wouldn't arrive for another 40 minutes, so she had some time to kill. For a brief moment, she considered a double cheeseburger from McDonalds, but opted for Starbucks at the last minute instead. She ordered the Spiced Pumpkin seasonal latte and settled at one of the tables farthest away from the entrance. She opened up her book where she'd left off and immersed herself once more in a world of mystery, intrigue, sex and danger.
"The next train to depart from platform 16A will be the 21:36 Transpennine service to Manchester Airport calling at Dewsbury, Huddersfield, Stalybridge, Manchester Piccadilly and Manchester Airport."
Why did time always have a way of running away from her when she had her nose in a book? Jenny scooped up her belongings and threw them in her bag. She flung her bag over her shoulder and half walked/ half ran to her platform in time to see her train pull away.
"Well that's just fucking great isn't it?!" she complained out loud.
"Theres another one due in, in about ten minutes"
Jenny hadn't event known anybody else was there. She'd assumed everybody else had a bit more of a grip on reality and had made it on to the train in time.
The man looked at her quizzically. "Did you hear me?"
She blushed involuntary. He was tall, around 6'2 at a guess. He had short dirty blonde coloured hair and a well kept beard which betrayed his red-headed heritage. He was well built, muscular and was dressed in a navy blue expensive looking suit which fitted him like a glove. It accentuated his broad shoulders and emphasised his piercing blue eyes. Now this was a good looking man!
"Er, thanks yeah..." was about all that she could muster. She felt herself blush again and pretended to search for something in her bag to avoid any awkward eye contact. Just as she began to pluck up the courage to say something else, the next train pulled in to the station.
"Have a safe trip", the man smiled as he walked in the opposite direction to the carriage that held his seat number.
Later that week, she went on another date. She didn't really want to, but she'd already cancelled on him once so she figured she should give this guy a chance. He had seemed fun from the chats they'd had via WhatsApp and honestly, what did she have to lose? He came across genuine enough but for some reason she was still hesitant.
As she approached the doorway of the swanky Leeds bar she spotted him. He looked good. He was wearing dark blue straight cut jeans that fit him well, but weren't overly tight to the point that they looked like they could significantly lower his chances of carrying on the family name. He was wearing a khaki green t-shirt that clung to his toned body. The short sleeves clung to his biceps. Oh, he definitely worked out. She felt a stirring deep inside her. She unconsciously licked her lips.
It was at that moment that he spotted her too. He held her eye for a brief moment and it felt like electricity. Then he turned and continued the conversation he'd been having with a small group of what she assumed must have been work colleagues. Jenny gave him a small smile as she walked past him, past the man from the train station, and over to the bar where her date was waiting.
The date was a non-starter. He was nice enough, but that elusive spark hadn't been there. Plus, she'd been for too distracted by the guy from the station. She'd felt him looking over from time to time and she was sure that her date had noticed her observing him from out of the corner of her eye, despite how discreet she'd tried to be.
Nothing happened for a while after that. Jenny had decided to knock the online dating thing on the head for a bit. She hadn't found anyone worth even going on a second date with, let alone start something meaningful. Online dating had been a useful exercise in getting her mojo back. She'd been lucky, she'd had quite a good experience. She'd heard some real horror stories from some of her friends, but she'd gone okay. Granted, she'd not found the love of her life, but she could have encountered the guy that her friend Katy had told her about.
Katy had started chatting to a guy on Bumble. She should've known that he wasn't going to be a great conversationalist when his profile pic was his bare chest and torso. Still, she figured she should give him a chance, and he did have a great bod! Anyway, they'd been chatting and he's not so subtlety asked Katy for a picture and not of her face. She'd tried to steer him away from the topic and even joked that the way into a woman's bed was through her mind. Unfortunately, he hadn't taken the hint and she's eventually blocked him. She thought that would be an end to it, but Mr Torso had other ideas. He'd used another number (probably from a burner phone) and sent her a tirade of abuse.