It's Time For a Change and a New Home!
Our Escape From the Pandemic Part 3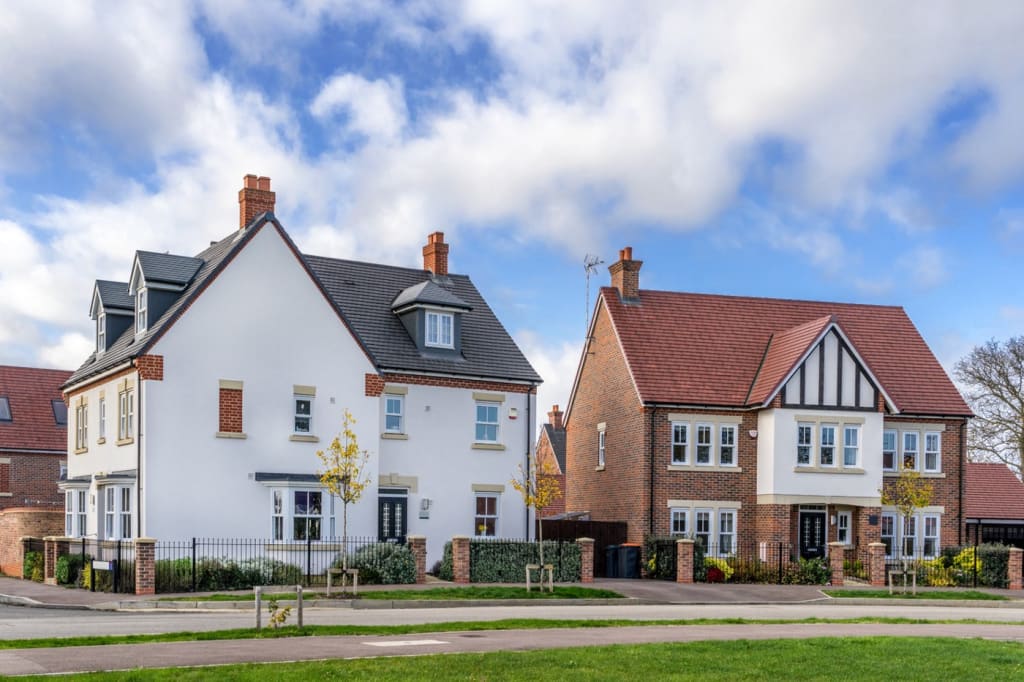 Our realtor secured us a private viewing of this existing build. It was a charming house, and it checked off quite a few of our wants and needs. The location of this neighborhood was a huge selling feature. You enter the community just off a well-paved road into an area of cul-de-sacs. The community is situated as a tree-like branching subdivision with only one road in and out access. Each home has quite a bit of property with a certain amount of privacy. Some more than others, with each house having an "estate-like" feel to them. As we drove into this subdivision, it was interesting to observe we were going into a somewhat elevated area. Given the majority of this city was located on previous flat farmland, it was surprising this particular area was situated in a high hilly area.
The prospective property was located well back within the neighborhood and had many trees around it. It was hard to see the property surrounding it as it was covered in snow. In the 20 minutes we spent within the property, this is what I took from it. The house was big, possibly too big given there were a few rooms we would not need. As you walk into the house, you immediately enter into an open area looking into a front living area/room, which then goes into a formal dining room. We did not have a plan for these two rooms. These were not deal-breakers, given all new builds seemed to showcase these rooms still. We always knew the main rooms we would be spending time in would be the kitchen and back living room. Located just to the left of the entryway was another room closed off with french doors, also known as a library. My wife envisioned this area as her possible office. Beautiful bay windows are located in the front of the house. Large picture windows are situated in the back.
The house was well kept with a walk-out basement and a cobblestone patio. Above the cobblestone patio was a walk-out composite deck from the main floor. The property had a steep slope down to the backyard, which looked upon a wooded forest area. You could not see the house to the east given the tree cover, and the home on the westside was set off a certain distance. Privacy was not going to be an issue with this house.
As the focus was drawn inside, we quickly noticed no available pantry. This was quickly deemed to be a non-issue given the number of cabinets. We would easily double the number of cabinets over our current house. There would be no lack of space for the number of kitchen gadgets we had accumulated over the years. We would now have an island within our kitchen. We could immediately see our kids eating at the island in the morning on their stools. I could envision laying out all of my ingredients on a large island canvas. Again, the amount of working space would no longer be an issue.
The back living room had a fireplace and a vast window to overlook the forested area behind the house. I believe this window alone could sell this house. We could also envision the cost to clean these windows. The kitchen and this living room presented themselves with an open floor plan as they flowed directly into one another. This was an immediate plus for my wife. Just off the living room was a guest bathroom with a large vanity sink. Located directly adjoining the bathroom was an enclosed area (almost a landing or entry room directly off the garage. A room off to the right housed the laundry room. Just off to the left of the entry area was a closet. The entry to the garage revealed a three-car garage. This was one of our needs.
We were on to the bedrooms upstairs; there were four in all. The kids would have their pick of three, with my daughter already laying claim to two of them. All three had substantial walk-in closets, and they were roughly equal in size with slight changes to layouts and outside-looking windows. Again, space for either child would no longer be an issue.
The master bedroom was quite a bit larger than our current home. The house had his and hers walk-in closets with plenty of space for either of us. The bedroom was segmented, starting with the actual bedroom, walk-in closet area, and then the bathroom. The bathroom had a massive bathtub located to the far left and took up a third of the enormously sized area. Located directly to the right was the walk-in shower. Situated to the back right was the toilet enclosed with a partial wall. To the left of the wall was his and her sinks with ample counter space.
The basement was finished and possibly 2 1/2 times larger than our current basement. It had a full bathroom with a shower. A full bar with a fridge and sink was located in one section just off the bathroom-a long corridor with an inset area for a movie viewing area. There was a large bedroom situated near the other far end of the house. I instantly staked claim to this for my in-home office. It also had a great view of our backyard forested area. A large, closed storage area was home to the water heater and furnace. We would be able to store or excess boxes here with plenty of room to spare. Located to the other side of the stairs was a space the owners had designed for their oldest daughter, the "aspiring dancer." It looked exactly like a dance studio. We envisioned placing the treadmill in here and using it as a workout room.
Was this our house? How did the family feel about it? Part 4
advice
About the author
I am a lifelong inhabitant of Michigan. I decided to do something therapeutic and write a blogging website. www.inyerself.com
I touch on all subjects but my focus will be on Life Experiences, Technology, Home and Self Improvement.
Reader insights
Be the first to share your insights about this piece.
Add your insights