It's Time for a Change and a New Home!
Our Escape From The Pandemic Part 2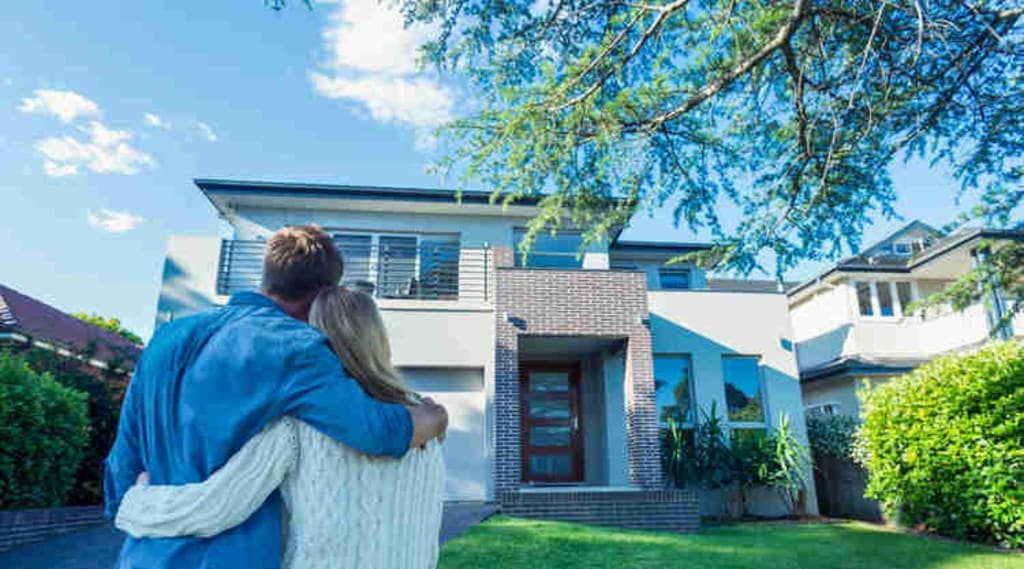 In our quest to upsize our current living situation, we had seen quite a few homes and developed a list of things we did not want. I became accustomed to having a side-facing garage. Many new builds seemed to favor front-facing garages, thereby sacrificing quite a bit of privacy, and let's face it, your neighbors don't need to see your disorganization. Enormous bathtubs in the master bathroom seemed to be commonplace. This was a feature my wife and I were not very fond of. A closed-off floor plan on the main floor was off-putting to my wife especially. Many of the houses we saw seemed to have many segmented rooms rather than an open feeling space. These small compartmentalized spaces broke up the flow of the general level of the house.
When it seemed like buying an existing home would be nearly impossible, we started to look at new builds. There were several advantages and disadvantages to this option. We had no shortages of new builds near us by builders such as Pulte, MI Homes, and Toll Brothers. We could customize a home to meet our needs, would have the latest in technology available to us in the new house, could stay in the same area and school system, and the most prominent selling feature is the home would be new. MI Homes had some advantages in that the homes were reasonably priced, had a decent amount of upgrade options available, and we liked the general look of the houses. One immediate drawback, even though the homes were located in the same city we were currently in, our kids would have to attend an entirely different school system. This was a deal-breaker.
Pulte and Toll Brothers had many properties in the area we could walk and get a feel for. The options available with either builder were endless. Starting with the face of the house, you have several choices provided your neighbor had not already picked one you are partial to. They do this to remove the possibility of every house looking the same within the neighborhood. Moving to the inside of the home, were you interested in a butler pantry, formal dining room, or office area? What type of floors are you partial to, hardwood, tile, laminate. With the cabinets in the kitchen, what kind of hardware are you looking for? Did you want the cabinets to extend to the ceiling? Should some of the doors be glass front to showcase the contents within? What type of appliances should go within the house, or would you supply your appliances.
While it was fun to walk many of these new-build models, It was also quite misleading. The models are meant to "sell" you with their allure. They have been upgraded with all of the available options and have been meticulously staged. I walked away from many of these viewings, wanting to buy the model "as is." It was entertaining to see many of these models decorated with Crate and Barrel and the Pottery Barn items. Staging is genuinely an art form, and it was apparent these builders were proficient at this.
After walking many of these homes, we were starting to see a trend. Our price range seemed to be expanding every day. It was at this time we also started to expand our list of cities. We could get more in our homes if we began to look outside our comfort range. This would add time to our commute, but we would be able to check off more of our "needs list." In hindsight, we were close to a Pulte model located in a suburb roughly 20 minutes away. If the Pulte Representative had done any amount of follow-up, we could very well be in a Pulte home today.
There are many advantages to having a good realtor. Experience is vital, especially in this day and age. With our realtor, she was well aware of the market and the shortage of homes. She had a list of clients in the same boat as us looking to upsize and waiting for anything to become available. While we were heavily leaning towards the Pulte Home 20 to 25 minutes away, she told us to be patient as something would present itself. She told us to continue to watch sites like Zillow, Realtor, and Trulia. If something sparked our interest, she would get us into it for viewing. Ultimately, this is what happened and led us to our eventual house.
One property hit the real estate websites on a Wednesday with a "coming soon" header. It was listed at 3400 square feet in an area we had coincidentally looked at weeks previously. This area was one we had never really considered before, given we were unaware it truly existed. I remember saying to my wife, did you know there were houses here? When we saw the listing, we immediately sent it over to our realtor, and it became apparent exactly why experience in the market was necessary. Our realtor had a working relationship with the listing agent, and she could get us an immediate viewing. Part 3
advice
About the author
I am a lifelong inhabitant of Michigan. I decided to do something therapeutic and write a blogging website. www.inyerself.com
I touch on all subjects but my focus will be on Life Experiences, Technology, Home and Self Improvement.
Reader insights
Be the first to share your insights about this piece.
Add your insights