It's Time For a Change and a New Home!
Our Escape From the Pandemic Part 4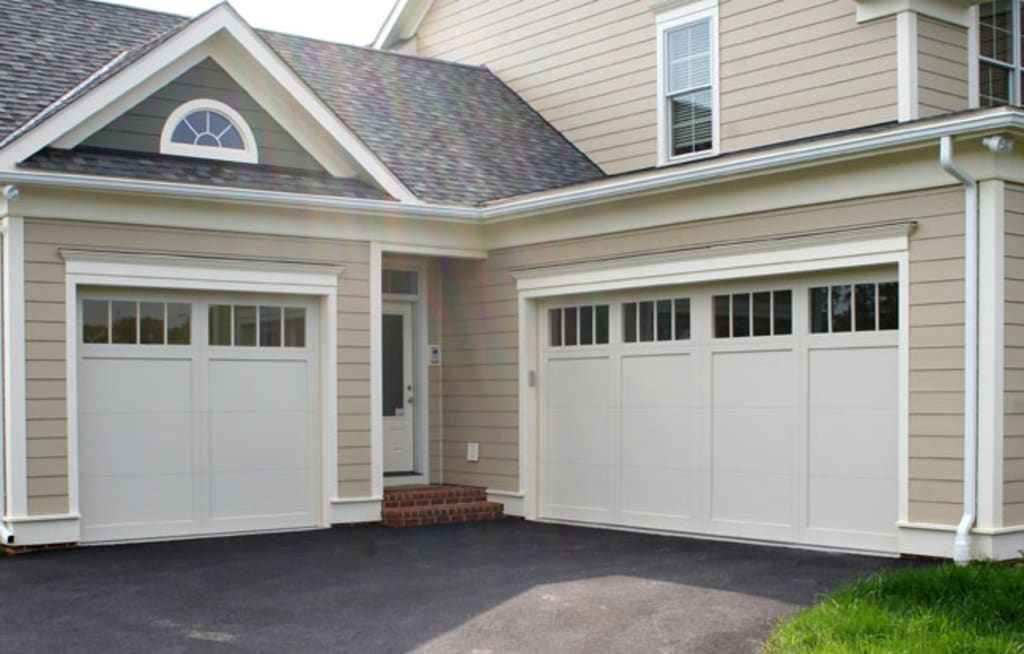 All of the stars aligned on this housing opportunity, and the consensus was this house worked for our family. It was located within the same school system. It had the room we needed, albeit a little more space than we needed. The three-car garage, larger kitchen, and bedrooms were non-negotiable needs. This house met all of our needs, but could we land this house. We had a leg up on the competition as we were the first to view this property. Indeed, if we let this hit the market, it would become a bidding war, and we could kiss this opportunity goodbye.
We tasked our realtor with making an offer and let the rest of the story play out. It turned out the owners were motivated to sell as they had another property being built in Ohio, where they intended to move. They had ailing parents in that area and wanted to be closer as they aged. We offered $10,000 over asking, of which they asked for a guaranteed appraisal. This said, if the appraisal came in lower by less than $20,000, we would be responsible for the difference out of pocket. In a perfect world, the house would appraise higher, and no additional monies would be exchanged. The owners also asked for 45-day occupancy. They would be our tenants at no cost to them for 45 days, with the possibility of them moving out sooner should their property become available sooner. All of this was agreeable, and we had a new home pending a favorable inspection.
My wife oversaw the inspection. She spent a good deal of time within the home and developed a list of projects we would tackle once we moved in. What became apparent during her stay within the house during the inspection was the attention to detail the current owners had concerning the home. The inspection went off without a hitch due mainly to the care the owners put forth with the house. They performed preventative maintenance where needed, cleaned often, and kept things tidy. The house had normal wear and tear for a place 20 years of age.
We had a motivated realtor, a motivated seller, and a deal was struck contingent upon us selling our home. As was the case, we knew our house would sell and sell fast. The key was getting top asking price and asking for the same type of concessions we agreed to on our new home purchase. As stated earlier, staging is a proper art form and is half the battle when selling one's home. Fixing the small things like nail pops, missing paint, nail holes, and cracks in the ceiling due to the shifting of the house. These small details are essential when presenting your home for sale. We were also sure to move out most of our things before showing the house. Clutter is not a selling point, and it is highly recommended you move as many of your things into storage as possible. We emptied the closets, storage, moved out unneeded furniture. Knowing we would not be in our new house roughly 45 days after closing, moving our items into storage was our best option.
Attention to the garage was needed as this had become a significant dumping ground for many of our things. We had maximized our shelf storage within the garage, and we were stacked to the rafters. Once we had decluttered, the focus could be made on particular projects within the house. Certain areas required painting due to normal wear and tear. We could focus on cleaning the upstairs carpets. Fix the walls where needed. My wife could finish the closets, improve the shelving and organization. When all was complete, we were almost hesitant to move when seeing the improvements. The only thing the house was lacking were additions. This would be a perfect home for a newly formed family.
We listed the home a few days later, and it sold that weekend. We had not less than 50 showings and ten offers. Our realtor chose the best option, and we had all of our requests met. They offered $20,000 over asking and guaranteed $7500 over appraisal. The appraisal came in short of their offer but well over our asking price, so both parties were happy. We had asked for 60 days of occupancy to allow us for a 2-week time frame to move into our new home once the current owners moved out. We had no doubt we would not need this much time but wanted this time frame.
The closing came pretty fast as a month later, we had closed on our existing home, and the following day we closed on the new property. Again, having a realtor with experience was a plus, as closings this fast and back to back are hard to come by. Now the clock could start ticking on making the actual move. While 45 days is not a long time, couple that with the weeks leading up to the closings and the countless talks of what changes we would be making to the house to bring it up to our standards. 45 days started to feel like another lifetime. Conclusion
advice
About the author
I am a lifelong inhabitant of Michigan. I decided to do something therapeutic and write a blogging website. www.inyerself.com
I touch on all subjects but my focus will be on Life Experiences, Technology, Home and Self Improvement.
Reader insights
Be the first to share your insights about this piece.
Add your insights