How do you deal with a "thorn in the side" of your company? Learn the "catch and release" method
"Lust for the catch"
Have you ever met a "prick" type of employee?
In business management, there is such a person: everywhere with you against, everywhere with you sing a tune, always interfere with you. But this person, right, still has some ability.
At that time, I was an assistant to the president as a "paratrooper" and a sister who was 13 years older than me. She was wrong about everything I said and kept giving me trouble on various occasions. She kept giving me trouble on various occasions. She was a senior member of the company, but I was a recruit, so she gave me a hard time.
A female subordinate who is a thorn in the side
Do you want to know how I deal with this?
First of all, I measured the person in full. It's not just me she treats, it's her personality, she's the type of person who likes to take things seriously.
Secondly, as a woman, it's more emotional and a bit petty. But I have to admit that this person is very capable and belongs to Dong Mingzhu's type.
Judging from these points, she is a talent.
Finally, a "brilliant idea" came to my mind, to take in this "prick", which would help me get on the right track.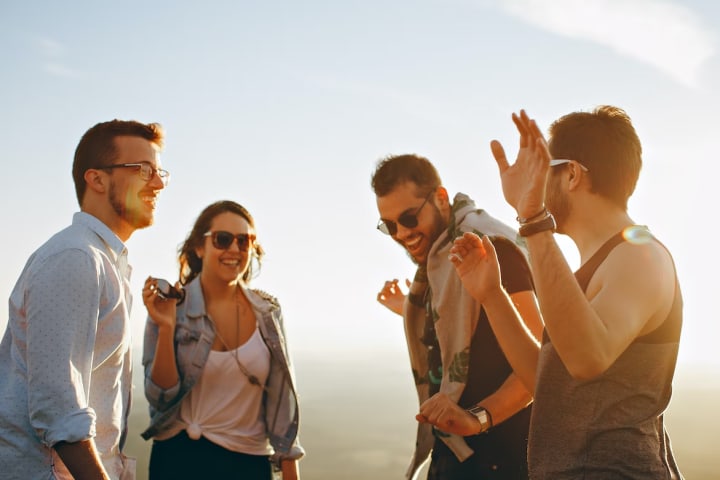 Logical analysis and concrete methods
So, I saw the good side of this "prick" and didn't rush to confront her. I've been showing weakness and, when she says something bad about me underneath, I tell my colleagues so.
This is a very capable person and if it was a man I would have gone up against him. A woman, if you don't let her get a bit more emotional, then all that is left of a woman, how awful. That's what makes her so lovely. Everyone has a temper, she's only mad at me, not the company, it's fine.
It's official.
Time flies and the old stuff, from rejecting me at first, gradually realize that this new person is not bad. There were occasions when the prick went a bit too far and he didn't even take her seriously.
The bottom of the barrel and the reversal of the defeat of the assembly.
I was quietly biding my time. Finally, the opportunity came. An important meeting where she was being unreasonable. This time it caused a backlash, so I said.
I'll tell you one thing, listen slowly. 5 March, 17 March, 2 April, 14 April (there are many more, too many to list here), I recorded the time of each time she picked a fight.
Everyone forgot about it after the event, and only then did I realize: holy shit, she's found me dozens of times. Everyone looked at her in unison, incredulous.
Moving on, step by step
I continue to make my point: I'm not bothering you because you're the patriarch of the company and your contribution to the company is greater than the damage you're doing now.
It was only directed at me before, and that's okay. I can understand the treatment of airborne soldiers, well, people don't know me and you are not the only one. You are a direct tit-for-tat, while some people are backstabbing. In comparison, I think you are more realistic and I like that.
But remember, now that you're in a meeting, you've interfered with the whole company and have caused havoc and bad publicity. You have not played the role of a veteran employee, you have not rallied the company (everything I say at this time is on the level of the group and is shared by the people).
The final battle: I now give you two options
Submit a letter of resignation, go to the finance department and close your account and leave
Write a check and review your behavior
Lesson learned: You have to see the right time and take the initiative to fix the prick. Otherwise, you will be counteracted and undone.
Do you want to know the outcome?
She couldn't lose face and didn't come to work for 4.5 days in a row, so she approached some colleagues in the evening to complain. By this time, my colleagues were on my side, saying that she was indeed wrong and shouldn't have done that.
The lesson learned: the company's senior, one of the strongest, a thousand li horse, senior management know that such talent, is the need to spend some effort to "recruit".
So during the meeting, deliberately stimulate her a little. This time it was almost time to give her a step-down. I took the initiative and approached her to talk to her alone.
I'm very lucky to have met you. If we weren't all twisted up together, people would have laughed. I appreciate you, but you've never appreciated me. As you can see, the head of the company doesn't care about things, it's up to you and me to fight. We talked a lot, and we had a heart-to-heart.
On Sunday, we all went singing. She suddenly apologized to me in front of everyone and drank three big beers in a row, and the whole company applauded us. From then on, there will be harmony.
Additional article: "Dualistic" thinking
Here, I need to insert a point of knowledge. It is easy for people to fall into "dualism" when judging things (search recommended).
The common habit of making judgments is basically either good or bad, between right and wrong. Just like this "prick", it has to be seen in the context of the company as a whole. Often the more such a prick is the more angular she is, and the better than those old fogeys who don't do the real work.
You have a reminder through her by directly knocking those old fogeys. Dealing with the behavior of the prick is telling the staff about the company's attitude.
The lesson learned: system management is not difficult, the difficulty lies in managing people's hearts and minds and gaining their recognition and following of the company.
Summing up
Break the dualism is triadic (suggest searching for triadic theory), and you will find: prick may be very helpful to your business management, very helpful it. It will help you to establish your company's core values, spread your culture and attitude, etc.
We don't do everything in a broad-brush manner and always want to pluck the pricks out of the way for the pricks. Don't just look at things at face value. If you want to be a good and qualified manager, you must have enough breadth of mind and vision. If you don't, you can't do management at all.
Closing remarks
Let's recall: what does your company do when it comes to dealing with pricks?
Business management is not simply a matter of skills and experience, but also a combination of social experience and people skills. It needs to be learned over time, there are no quick fixes. This is also the essence of our "Big Talk Management" series, which is to improve a little bit every day, and not to get there quickly.
You can learn by example and slowly develop your style. All the big names and cattlemen in the business have eventually developed their style. I believe that one day, you will develop your style too. This section is officially over, so look forward to the next installment.
Reader insights
Be the first to share your insights about this piece.
Add your insights