Furry and Feathery Children
When your partner doesn't want kids.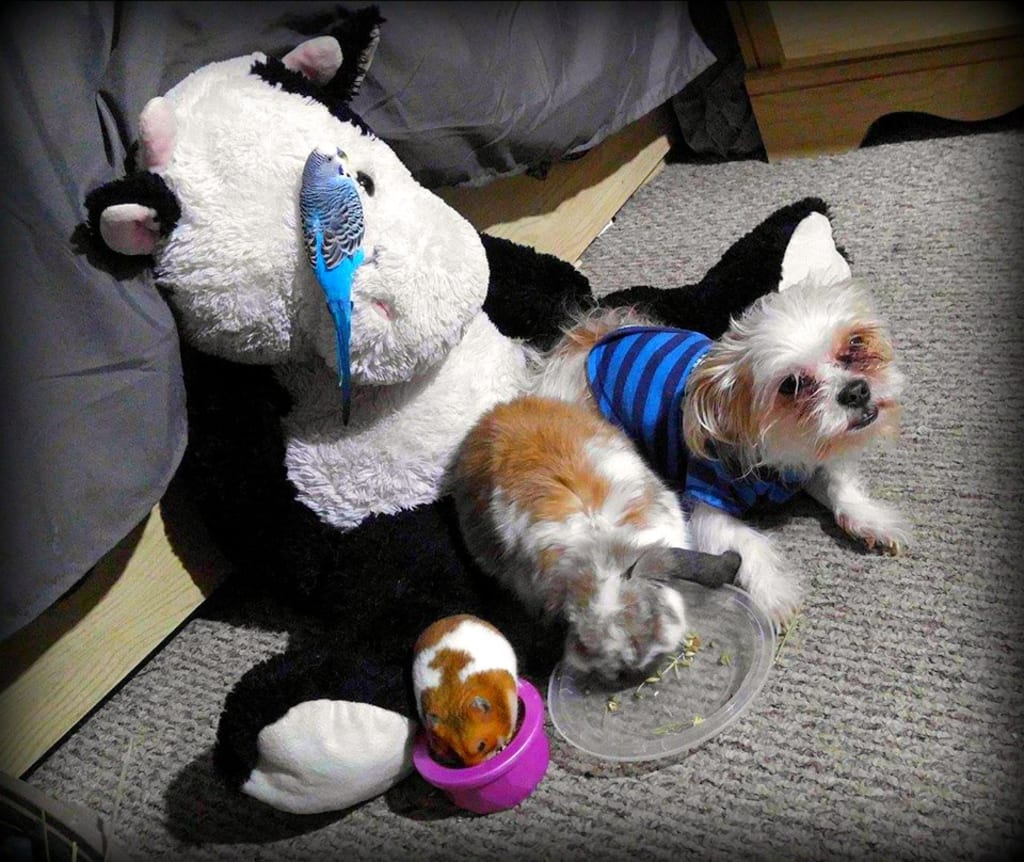 I am a 20-year-old lesbian woman, in college, and have been in an on-again-off-again relationship with another woman. For as long as I can remember, I've always known, no matter who I was with, I wanted to be a mother. Unfortunately, that meant I became obsessed with the idea, and nearly did the unspeakable, becoming pregnant on purpose, and having a child before I was even 16 years old.
Yes, that meant having sex with a male. But you can't blame me for not being a *gold star* lesbian. I was only 16, and I had only come out as bisexual by that age. I didn't want to be like my mother, but that's a story for another time.By the time I turned 16, I still wanted a baby, no matter my age. When I met her, things hadn't changed, and yet, I was still a virgin, with a past that is also... for another story. The night I invited her to my house, (where I was living with my dad, his girlfriend, and my older brother) I warned her, in the calmest, most acceptable way, that I was a teenager who knew she wanted to have children, and that wasn't something about me that was going to just change.
4 years later, in the same relationship, with a few breakups in the past, I am still that same girl, but I know better now.
What would my life be like, if I hadn't met her? Would I have ended up being that 16-year-old girl who was pregnant? Because there isn't anything I can do to change that motherly need in me, I have to accept a difference in my life. My partner doesn't want children. I knew this when we had started our relationship 4 years ago. To this day, that part of her hasn't changed.
To help me cope with that need in me, she started dressing up her dog, a Shorkie named Target. Our first son.
3 years after we started dating, she and I adopted ducks. Fortunately, 2 passed away, and one flew away. We have one left, but he's a jerk. A hampster, 2 bunnies, 2 budgie parakeets, a cockatiel, and 2 guinea pigs later, our family isn't nearly complete. One guinea pig passed away due to being the runt.
I love my children, yes, they are my children. I care about them so much, but that part of me isn't gone.
But it's the part of me that learned to cope. I didn't end up being a 16 year old, pregnant, lesbian. I can imagine what if, you know? What if I ended up being THAT pregnant lesbian?
I would possibly have never met my love, no matter our on-again-off-again relationship status. I definitely wouldn't have my lovely furry and feathery children that I can hold.
My first time, wouldn't have been as special as it was, no candles, or flowers, no special planning. Just the desire, and love I felt for her burning in my chest that let me know, yes, this is the right time.
By now, that baby, she or he, would be able four years old.
And I would not be the person I am today. I probably would have ended up like my own mother, who never went to college.
I love them furry and feathery babies. They are my pride and joys. So I thank whatever destiny and fate there is today, I never made that mistake. Because yes, it would have been a mistake. I would not have been able to give that child what it would deserve.
And like most stories, this isn't the end of mine.