Divorce Protects the Institution of Marriage
As surprising find in an Islamic book.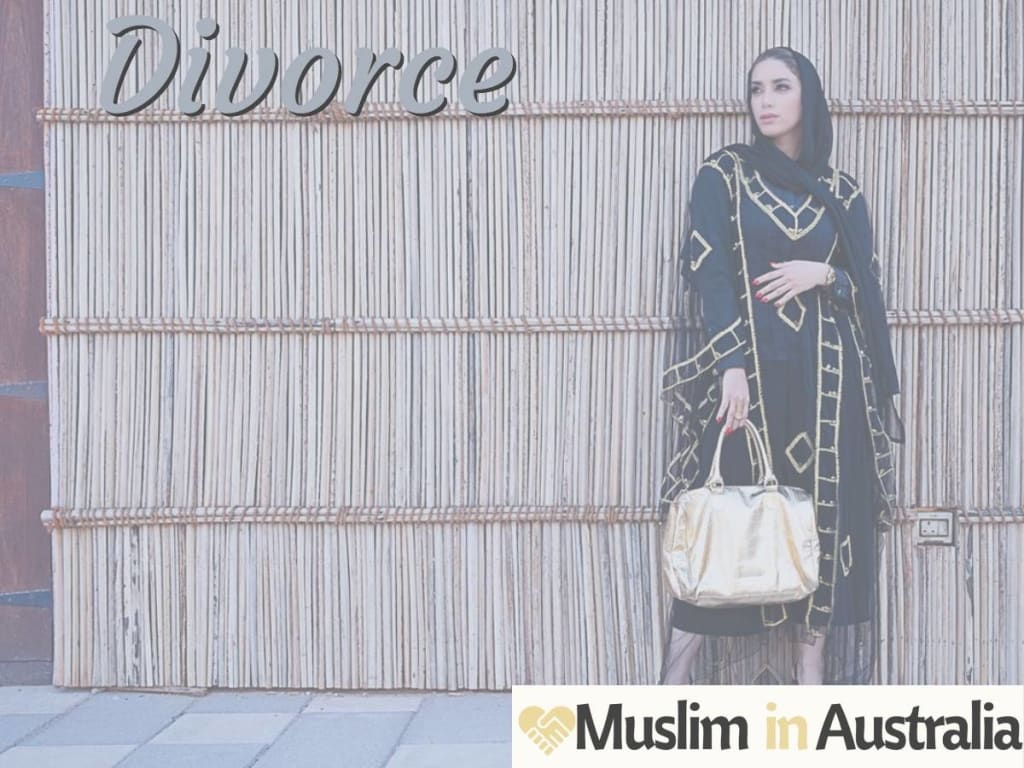 A friend had contacted me from across the other side of the world in the UK. She is a good Christian friend with whom I experienced some very meaningful prayer times and understanding of the Bible because of her care. This was during a time I lived in Japan which was were I had converted to Christianity in 2002. I later became Muslim in 2010. Seventeen years later she contacted me recently having been concerned about the fate of a divorced Muslim female. The concern was "There would be no chance of her being able to remarry" and that it is "the reality for most Muslim women."
Views on remarriage after divorce is gravely affected by cultural views and beliefs, not Islamic. The timing of this question was so strange as I'd recently shared on my Facebook page part of a book by Muhammad Abdel Haleem. The book is called Understanding the Quran, Themes and Styles. On page 58 to 59:
"...A continuation of marriage must involve the original objective of affection and mercy, establishing rights and observing the limits set by God. If this is not possible then it is better for husband and wife to leave each other, and if they separate God will give to each out of his boundless resources something that would be better for them (4:130). This is stated in the Arabic in a conditional sentence which is understood in the Quran to be a promise from God, and He does not break his promises. Divorce, thus, will be effected in order to start solid marriages, and to strengthen the marriage institution itself. After divorce the original state obtains, that marriage becomes highly recommended for any Muslim..."
I love this! I knew divorce was possible in Islam but only recently became aware that God will then give the divorcees something that is better for each of them. This includes a new spouse. Remarriage is encouraged, and is highly recommended. In both Christianity and Islam, believers who have a deep understanding of the Bible and/or Quran take what is explained to be a 'promise from God' very seriously. A promise from God is a promise. It should bring peace and hope to divorcees.
In Islam, in the Quran, there is no stigma against a divorcee. Any negative view is human, often affected by culture. Divorce should not be avoided with a belief that "God brought us together so we must stay together." No, the decision to marry is a human one, there are countless bad decisions and mistakes couples make during a marriage. It can be as simple as snapping at their partner unfairly on account of waking up in a bad mood through to infidelity. Being Muslim does not stop us from these things. Following the guidance in the Quran will help us but the fact is we make mistakes, and some terribly painful mistakes. Divorce is painful and should be avoided but not with the view that we are doing something terribly wrong against God.
My favourite idea derived from the meaning of one of Haleem's statements is that divorce strengthens the marriage institute itself. This is because by eliminating bad marriages through divorce there is opportunity to start new sold marriages. I think we all know people who have experienced much better second marriages regardless of their faith! Leaning from mistakes is one reason, another is people believe they have finally met their soulmate. Possibly we can say there are so many more stable marriages on account of divorce. Throughout the entire almost decade of being Muslim I never considered that divorce could be seen as protecting the institution of marriage. As for my Christian friend's Muslim friend, I do not know where she is. I hope it is somewhere where divorce is relatively accepted because cultural influence infects feelings what is actually right or wrong far too much and creates so much heartache. It is supposed to be easier.