Colin Mochrie On Supporting His Transgender Daughter
Colin and Kinley Mochrie open up about her gender transition.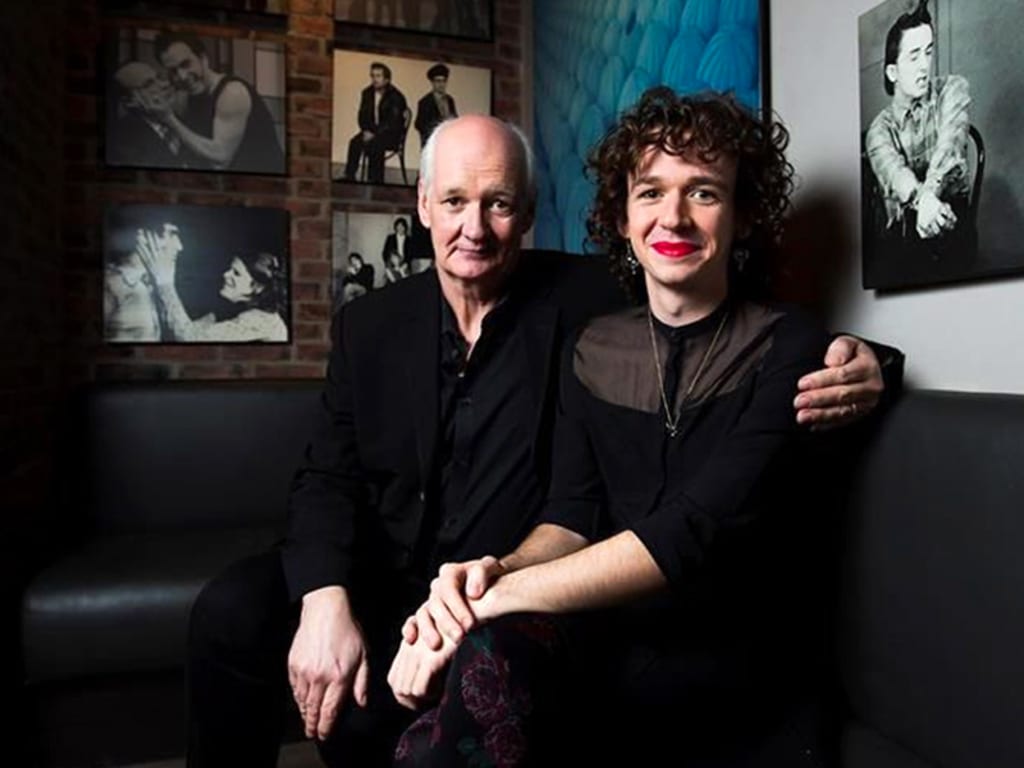 Whose Line Is It Anyway? performer Colin Mochrie has shown how what has been a difficult process for so many families should be handled.
In January 2017, Mochrie tweeted that he was grateful for the support that his family had received in the wake of revelations that he had a transgender daughter.
"My 90-yr-old mother-in-law and 87-yr-old mother love and acceptance of our trans daughter warms me," he tweeted. "Wonder why some who are younger can't."
While he acknowledged that his mother still referred to the LGBTQ community as BLT, it was clear that Mochrie was really appreciative of the support his trans daughter had received. In fact, Mochrie and said daughter, Kinley, sat down with the CBC's Wendy Mesley to talk about the process that he, Kinley, and the rest of the family went through.
Mochrie, a longtime comedian, said that it was the improv rule of "Yes, and..." that helped him and wife Deb McGrath deal with the transition process that their daughter was going through.
"We've started saying yes — within limits — and it's taken us to these amazing places and amazing people. So I do think improv actually did help with this," Mochrie said.
Kinley noted that the process of coming out is really about individual feeling throughout the process.
"There will be doubt," she said. "There will be days where you struggle. But just know that all that matters is how you feel."
Current statistics indicate that, of everyone living on the LGBTQ spectrum, it is transgender individuals who are most at risk for suicide and self-harming behaviors. Part of this is due to these individuals struggling for acceptance within their families. According to Marie Claire, some 41 percent of transgender individuals in the United States attempt suicide on an annual basis.
Those who maintain strong family bonds do not attempt suicide at the same rate; only 33 percent of those who identify as trans and have strong family bonds attempt suicide.
It's clear that Mochrie loves his daughter as much as he ever did previously, and it's his willingness to accept her in a different coat, to paraphrase what he once said, that has made the difference.
"This is [the] exact same person with a new coat," he said. "When you have a child, all you want for your child is for them to be safe, to be happy, and to be better than you are."
Mochrie also said that ongoing communication and education about the process of being transgender was key to parents understanding what Kinley and other trans people were going through.
He admitted, though, that he was not one to really understand how people could embrace racist or intolerant views in the first place. As a result, Mochrie feels that he's very definitely got the back of those who are perceived as different.
"If I can do something to help anyone who is perceived as different, then I'm always there," he said. "I truly don't understand prejudices against colour, religion or gender or sexuality because I've met (jerks) of every race, creed and culture and I've met wonderful people from the same."
pop culture
celebrities
humanity
family
lgbtq