Pedro Pascal Voices Support, Love For Trans Sister Lux
Actor calls sister 'mi corazòn' in touching Instagram post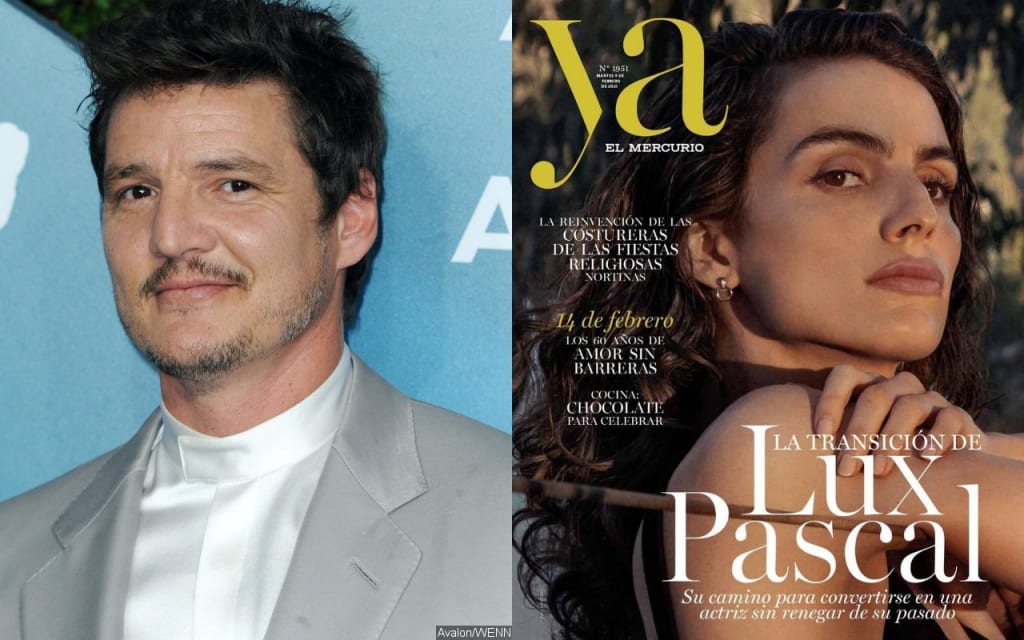 https://www.aceshowbiz.com/display/images/photo/2021/02/10/00166328.jpg
The Mandalorian star #PedroPascal showed once again why everyone has such high regard for him.
In a recent Instagram post, #TheMandalorian portrayer, 45, praised his sister #LuxPascal, 28, for her bravery in coming out as transgender via the Spanish language magazine Ya.
"Mi hermana, mi corazón, nuestra Lux," the elder Pascal wrote on Instagram. The words translate to "my sister, my heart, our Lux."
It may well have been that there were few who actually were aware that Pascal had a sibling, let alone one that was transitioning. However, #Lux explained that the transition had been a natural one for her family.
"It's almost something that they expected to happen," she said, according to People, noting that she'd already started hormone treatment.
She had previously come out as nonbinary to her family, but it was through a FaceTime conversation that she'd acknowledged her truth to her big brother. She admitted that while he seemed worried, once she told Pedro Pascal she was happy, his relief was palpable. He told her, "Perfect. This is incredible."
With those words, Lux Pascal reaffirms for her brother's many fans just why he is so seemingly universally adored. We all have our problems, and sometimes, it's harder to go through this life than we're willing or sometimes even prepared to acknowledge. If you're a member of a racialized community, that can be even harder, and if you are also a member of the LGBTQIA community or especially transgender, that journey becomes even more challenging. Very often, it's the family members that can pose the greatest issues for those who are a part of that community, with those who come out to family members potentially facing violence, eviction from the family home, and so forth.
This unique community can, as a result of the lack of family support if they come out, also experience significant mental health challenges. According to RainbowHealthOntario.ca, of 350 youth surveyed about a suicide attempt, 65 percent of young males and 45 percent of young females considered their suicide attempt as being connected somehow to their sexual orientation. Furthermore, "gay and trans teens rejected by their parents over their sexual identity were over 8 times as likely to attempt suicide, compared with gay and trans youth who report low rejection levels."
While I can't speak to how the Pascal family might have responded initially to Lux's exploration of her gender and sexual identities, the fact that she recognized her family saw it as something of a natural progression would make it seem as though she always felt very loved and supported. It indicates to me that regardless of whether she identified as non-binary or transgender, her family was very supportive of her, and that would have been a critical part of her journey, as it would be for anyone's.
Pedro Pascal's open and loving support of his sister in her first magazine spread acknowledging that she is #transgender is an important part of her journey. Lux is very fortunate to have that support, as there are many trans individuals who can't necessarily make the same claim. It speaks volumes of their family bond, for would anyone be so open in their support of their trans brother or sister if they had rejected that sibling? Clearly not.
Pedro and Lux Pascal should be applauded for moving through this journey together. Certainly, we all don't have the ideal background we might want, but the very fact that Pedro and Lux Pascal seemingly have each other's backs regardless of gender or sexual identity shows anyone who has followed their story how important that loving family support is, particularly for transgender individuals.
It's a hopeful message in what has been a fairly dark 2020-2021 season for so many.
celebrities
About the author
I'm a high school English and French teacher who trains in the martial arts and works towards continuous self-improvement.