10 Horror Novels I Adored in 2021 (so far!)
A List
I really do believe that anything that plays on the psychological is far more terrifying than any amount of blood, gore or monsters than can possibly be in literature and film. This is why a film like 'American Psycho' is normally considered more frightening than a film like 'Evil Dead'. Even though 'American Psycho' is not technically a horror film, it is still far more horrifying than the movie which contains more blood and monsters. Why? 'American Psycho' deals with the psychological. It deals with the fact that you could be at your normal office job with someone who murders other people at nighttime and you will never know how close you really are.
In 2021, I was trying to read more books of the psychological type and spent a few months exploring that subgenre. It was a lot of fun and I don't think I'm going to get a set of books better than this (I am thankful for the 'quick edit' button here). I'm going to talk a little bit about each one because though they may not be the 'monster' and 'gore' of horror you would expect - they are violent towards the mind and will absolutely destroy you with their brilliance.
When it comes to psychological horror, I was very much into things that were often shocking parts of natural human reactions. Things such as: coping mechanisms, defensiveness and other things that we do almost without knowing it, or at least not being completely aware of the consequences of something that is from the more dangerous part of these sections of the human psyche. These books were brilliant at doing that. They each had their own way of looking at the darker side of human psychological states and more than often, they succeeded in their attempt to scare the daylights out of me.
They are in no particular order.
Imaginary Friend by Stephen Chbosky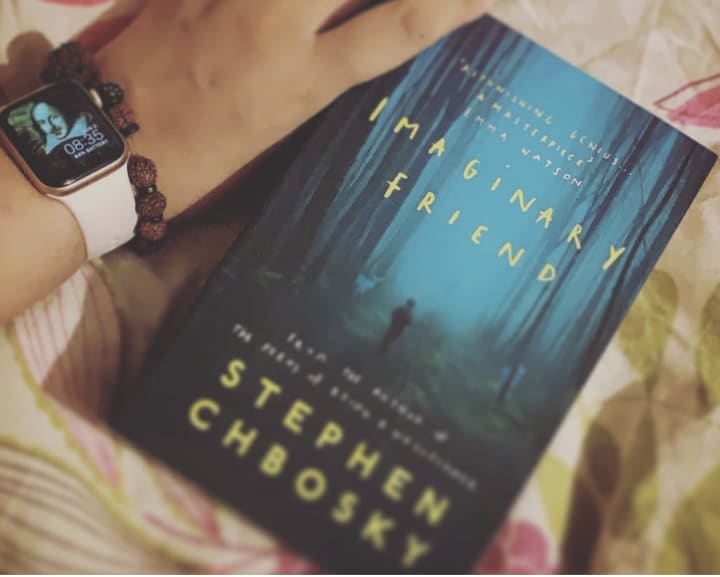 About a child who is the son of a concerned and often paranoid mother, children start to go missing in the area. Of course, she is getting more and more paranoid by the day until Christopher himself goes missing. When he comes out of the woods, he isn't the same Christopher. His bad grades and bad spelling has become intellect well above his years. But what comes next is even more frightening.
Stephen Chbosky, author of the book-of-the-millennial-generation "Perks of Being a Wallflower" writes a brilliant book of horror, paranoia, tension and a masterpiece of child-centric suspense, for which authors such as Stephen King and John Saul are so popular. And he does it just as good as they do.
Check out my full review by clicking here
The Woman in the Purple Skirt by Natsuko Imamura
This book is one of those books that when you finish reading it, you feel like you have just been kicked off the set for a Christopher Nolan film. Everything is going forwards, but time seems to be repeating itself and going backwards again. There is something really creepy about this book that doesn't have the same stance as a monster/gore/horror novel. There is hardly any violence (bar a death or so) in this book and honestly, it is still one of the most frightening things I have read this year.
I won't be tagging my review as it contains some spoilers.
Water Shall Refuse Them by Louise McKnight Hardy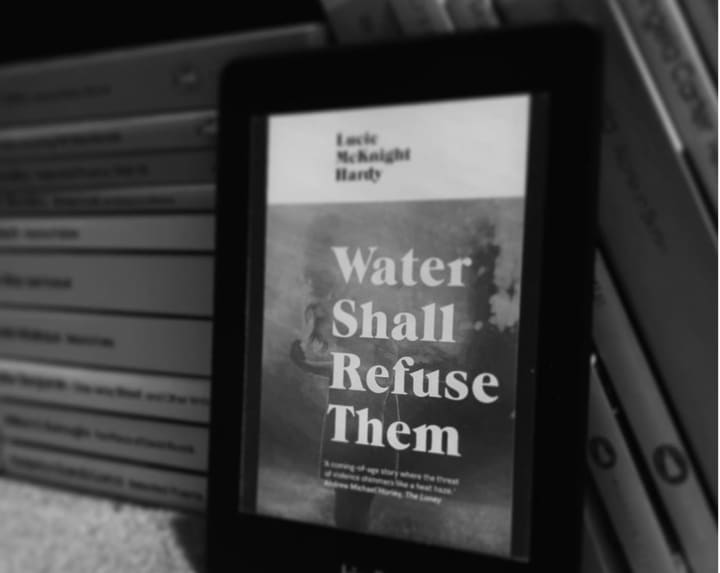 Jennifer has a little brother and her family go on a 'holiday' to a remote part of Wales where they are practically cut off from everyone apart from the other people in this small village. Scrambling and unscrambling the images of her past throughout this holiday, Jennifer starts to blame her mother for the death of her sister - who has been dead for years. However, Jennifer is about to learn a very important lesson. It will come to change everything you thought you knew about her in this book. It shocked and scared me completely. I adored it so much.
Check out my spoiler-free review here
The Cement Garden by Ian McEwan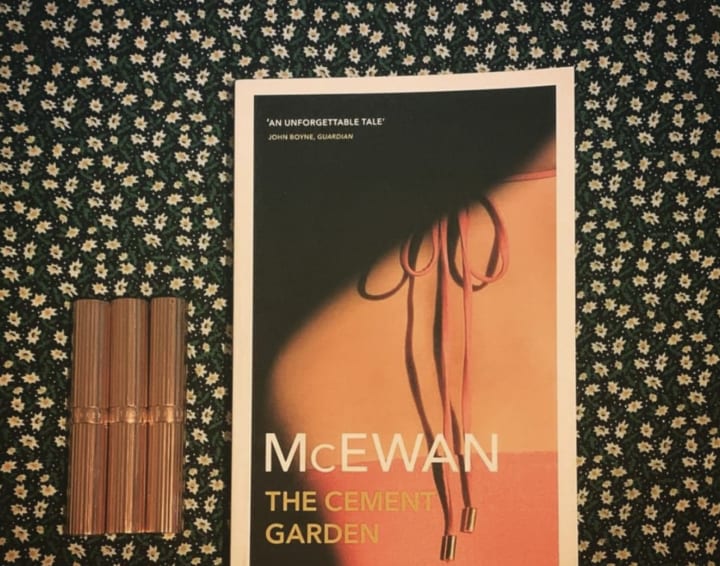 Ian McEwan to me, was always that author who wrote 'Atonement' and things of that sort. I always saw him as the dark romantic author of our day - it is a story of romance, but my gosh is it dark as hell. However, I started to read this novel "The Cement Garden" and honestly, I was just terrified. It is about a bunch of kids who become fatherless after their father dies in weird circumstances. After that, their mother goes into decline and dies. Not wanting to be stuffed into an orphanage, the children decide to band together and live out as they will, doing what they can to get by. But, there are things that aren't supposed to be - a line we must not cross. And they crossed the damn line.
If you would like to read my review, here it is!
Bellman and Black by Diane Setterfield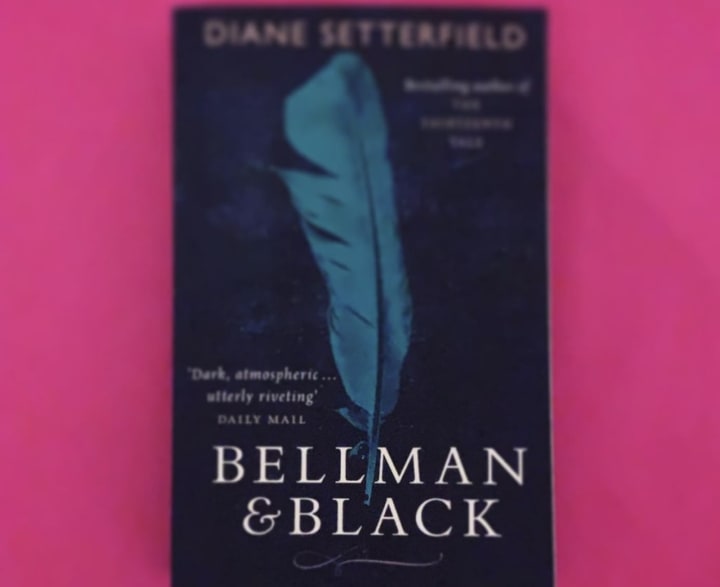 William Bellman is involved in thinking about the ominous and dark question about what people see right before they die - this is what starts this modern gothic masterpiece. He grows up, gets married, has children and everything seems to be going alright until he remembers things. Until he remembers debts need to be paid and will be paid. "Bellman and Black" is a Faustian Gothic piece of excellence written with the incredible atmosphere of a Victorian Fin-De-Siecle novel, it has everything you could want from your modern gothic and so much more.
Take a look at my review of the book here.
You Let Me In by Camilla Bruce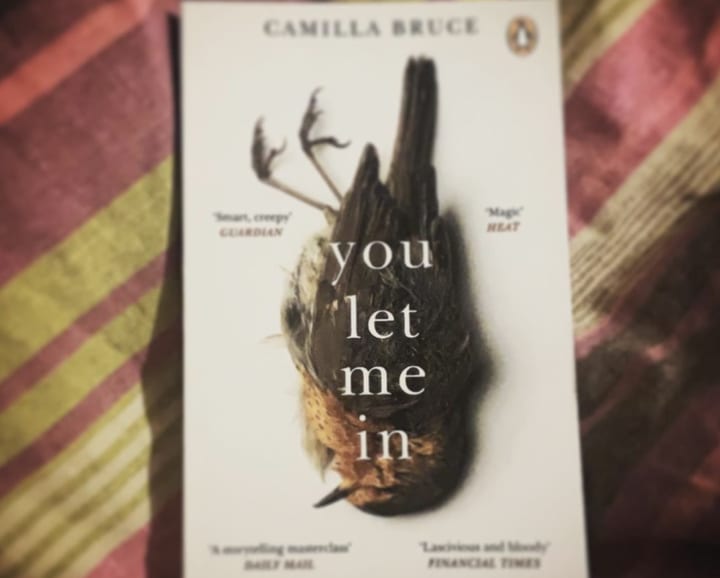 Get hooked into a woman being accused of a double murder, nobody knowing where she is and a legend of her mind she calls 'The Pepper Man'. It is a deeply disturbing novel written as, at first, a confession letter addressed to Janus and Penelope. But, as we move on through the book, there is nothing she is confessing to rather she is telling people what actually happened to her and what they need to do right now - before it is too late.
Read the complete review here.
If We Were Villains by ML Rio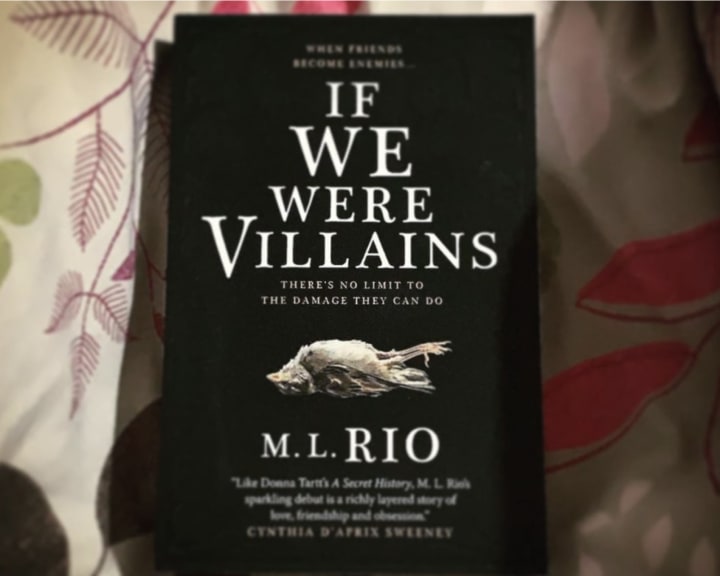 A prisoner recounts a tale of intrigue and violence, of murder and jealousy, of tyranny in a friendship group where everyone isn't really friends. In this story of nightmarish fantasies and awfully terrible behaviours and coping mechanisms, ML Rio brings Shakespeare back to life in a book inspired by the violent tendencies and antagonists of his plays. It is a anger-fuelled rampage of fun, but at the end of the day, it is also a tense, slow-burning tragedy of the time. It is one of the best books I have read all year.
Check out my full review here.
Salt Slow by Julia Armfield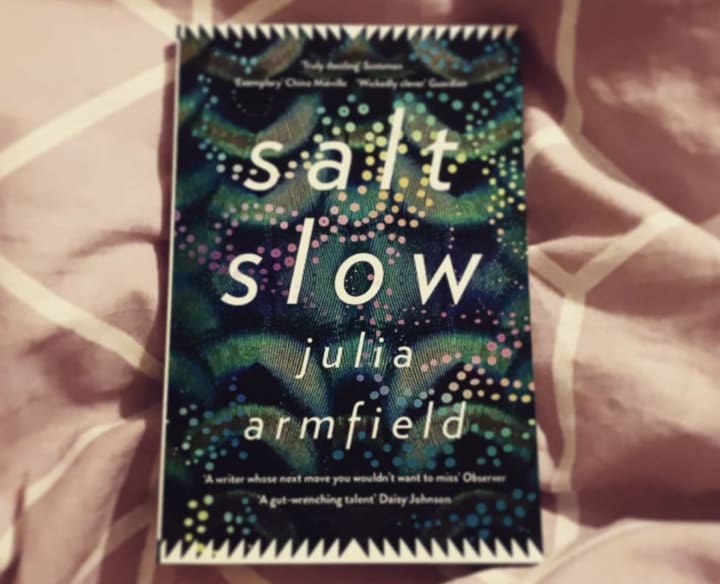 I remember quite well that I read the story "Mantis" and ended up thinking, 'this is going to end up really frightening or simply disgusting' and the aspect of female body horror that is explored is quite thorough and also, terrifying. Yes, it is actually quite terrifying when you really think about the stories and become sucked back into the body horror that made you so afraid of people like Franz Kafka and Anthony Burgess. It's one of those books you probably should not read before eating.
Check out my review here.
Watching from the Dark by Gytha Lodge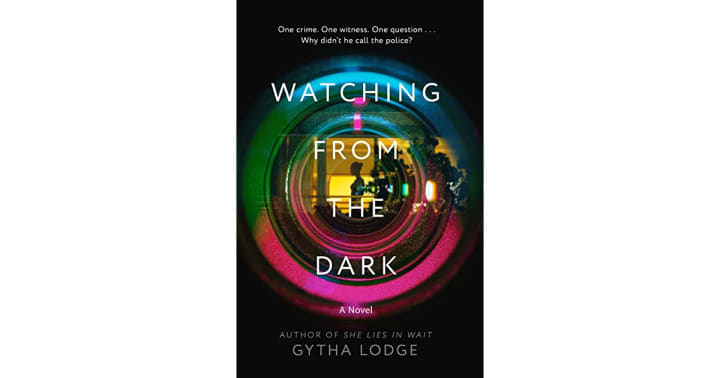 I know that some people may think that this is a thriller novel, but in reality I think it has some horror elements too. Why? It shows us that sometimes, we can assume things that don't really exist or add up. For the majority of the novel, we are constantly making assumptions based on the friends of Zoe at the time: we judge them harshly as we try desperately to find Zoe. However, there are a lot of things that we must reflect on as the conclusion of the book comes around. It is truly a brilliant novel which shows everyone their own dark sides.
Check out my review on the book here
The Dominant Animal by Kathryn Scanlan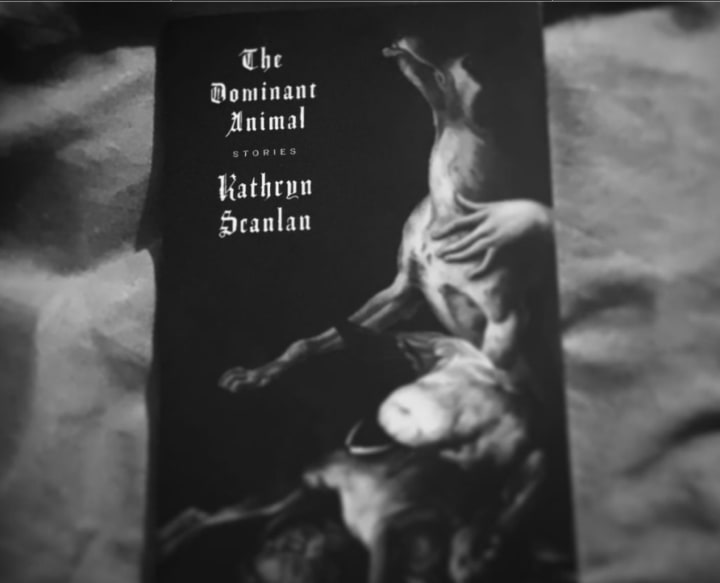 I have read some very disturbing books in my life but not a lot of them included the same animalistic impulses as this one. Looking at stories such as the twisted psychology of "Playhouse", we get to see inside what happens when humans act purely on their animal instincts and what happens when we are put in situations where others are doing this. It teaches us what it means to be a human and what it means to be an animal. Maybe we are all just animals after all. This book of short stories is a truly chilling experience that is well written and coarse in its impact on your brain.
Read my full review here
Reader insights
Be the first to share your insights about this piece.
Add your insights